Our cellphones are the most important part of many of us, and it helps us handle numerous tasks in our daily life. If we think about what's the best part of a smartphone apart from the matter of communication, we may get a variety of ideas as people's essence and priorities have Variations. However, what do you think about the technology that lets us take a screenshot? Isn't it just an apt technology for handling our daily tasks? Yes, that's it. When you don't want to download a complete file just to capture a few lines, or when the source doesn't allow you to download it, you can just capture a screenshot of that specific part. However, now you may think about how to do that. Well, I am here today to describe it with the best Screenshot apps for Android.
Best Screenshot Apps for Android Device
---
Most of the smartphone companies don't allow you to take a screenshot instantly. Some of them even come with the facility at all. The easiest thing you can do to capture the screen is to use a screenshot app for Android. From the PlayStore, we have made a list of 20 best apps with the most useful facilities and instant screen capturing function. So, we tried to add small details to each of these apps to help you get the right one so easily.
1. Screenshot
---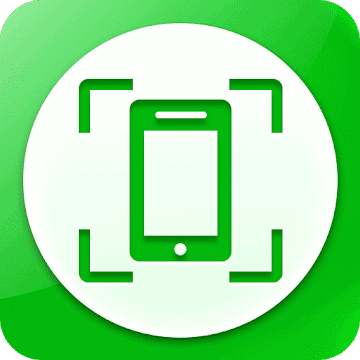 You must have a screenshot app that will suffice all your screen capturing needs. Here comes a Screenshot from Geeks.Lab.2005, one of the most popular screen capture apps for Android. It works on most of the devices and contains occasional ads to keep it free for all. This app occupies minimal space and comes in a simple design. It is easily accessible and includes advanced sharing capabilities.
Important Features
Simple operations and gives output instantly.

Uses familiar methods, such as pressing the volume and power button to take screenshots.

You can choose the file saving directory manually.

Allows basic editing, like cropping, adding text, insert painting, and so on.

Shows screenshot previews to let the user choose whether to save or ignore the captured images.
2. Screenshot
---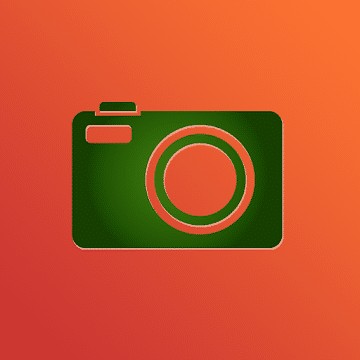 Lovekara brings a free to use screenshot app for Android called Screenshot. It is packed with all the features a screenshot tool needs. The best part is its simple interface with wide accessibility. You don't need to worry about the system storage as it consumes minimal space. It includes advanced sharing options for popular apps and social platforms. This app uses the familiar button-pressing capturing method.
Important Features
Allows drawing on the captured screenshot.

Works very fast and shows previews with file saving options instantly.

You can add texts on the screenshots and make mosaics if needed.

Includes cropping and trimmings facilities for user's convenience.

Users can manually set file saving locations anytime.
3. Assistive Touch for Android
---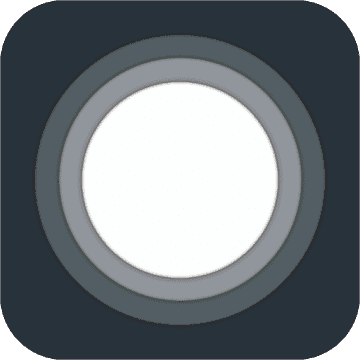 Another must-have tool is from the Assistive Touch Team called Assistive Touch for Android. It includes lots of useful tools along with screenshot facilities in one place. It works flawlessly on both tablets and phones, and it is completely free to use. This app provides a floating panel on the screen with quick access to frequently used apps, screenshot panel, settings, etc. You can take screenshots in just one tap. It takes stress on the physical buttons away.
Important Features
Integrates memory cleaner and ram boosting capabilities.

Supports dark mode and includes advanced battery saving technology.

You will be able to screenshot instantly, and it also supports a high-quality screen recording function.

This app supports multiple languages, along with English.

Needs Android 5.0 or greater to use the screenshot functions properly.
4. Screen Recorder & Video Recorder – XRecorder
---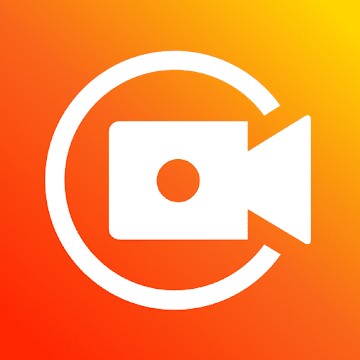 Let's take a look at Screen Recorder & Video Recorder by InShot Inc. This screen capture app for Android is a complete package for screen recording and capturing quick screenshots. This app is completely free to use. You will have unlimited access to any kind of recordings. It is easy to use for its welcoming UI and materialistic design. One of the notable perks of using this app is its watermark-free outputs.
Important Features
Offers a floating window with quick shortcuts and a screenshot managing panel.

Supports external storage, and users can manually change save files location anytime.

You can record Full HD videos and save gameplay records without any hassles.

Includes a powerful editor for saved images and recorded videos.

Users can easily add texts and stickers to the images and share them on social platforms.
5. Screen Recorder & Video Capture, My Video Recorder
---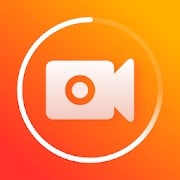 Why not get an app with video capturing abilities along with screen recording and screenshot management? Screen Recorder & Video Capture by MyMovie Inc. is one of the complete screens and video editing app on the Playstore. It comes in a small installation package while offering tonnes of features for your daily productivity.
Moreover, it does not hurt your device's performance while offering all the premium facilities free of any cost. You will face some occasional in-app advertisements required to keep the app accessible to all users.
Important Features
Records device's screen with sound, which is great for streaming sites.

This video recording app offers easy editing and advanced sharing options.

Includes a floating with quick access to many tools and a screenshot management panel.

Users can add texts, arts, and stickers on the captured screenshots and share them instantly on different media.

Supports one tap screenshot capturing and video recording capabilities.

Free of any watermarks, size limitations, and time allocation.
Download
6. Screen Recorder
---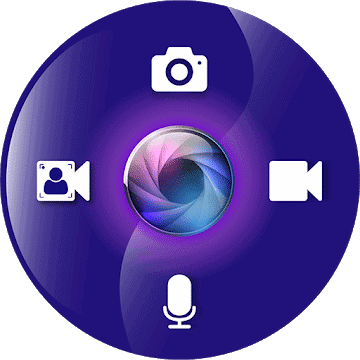 AppSmartz has brought a competitive screenshot app for Android, which offers a restriction-free platform. It is simply called Screen Recorder. Like its name, it does suffice all your screen recording needs in one place. This app allows game streaming and lives shows without any hassles or support issues.
You can add text and stickers on the screenshots instantly with its advanced editor. It includes a whiteboard screen for making tutorials and drawing with ease. This app will work on most Android phones and tablets smoothly.
Important Features
Supports file saving on external storage.

Provides lightning-fast operations and response rates while taking screen recordings and screenshots.

Offers screen recording and live sharing of any file sizes through all the popular platforms.

Comes with one click capturing functions and powerful editing tools.

You can use the screen recorder and screenshot functions without any internet connection.
7. Screen Recorder – No Ads
---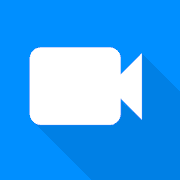 Screen Recorder from Kimcy929 is free to use a screenshot app for Android. It is widely accessible and does not include any unnecessary junk. You will have just the right tools to capture screenshots and screen recordings with just a few snaps.
There is a pro version that offers an ad-free and premium experience. This app has a simple and basic interface with a beautiful theme. It works smoothly on devices that run on Android 6.0 or greater.
Important Features
You can capture high-quality screenshots and edit them in no time.

Supports facecam and high-quality screen recording with sounds.

You can manually change the save location and save files in the SD cards and external storage.

Includes edit overlay and integrates quick shortcuts in the notification bar.

Comes with night and day themes, which may preserve some battery power.
Download
8. Screen Recorder for Game, Video Call, Screenshots
---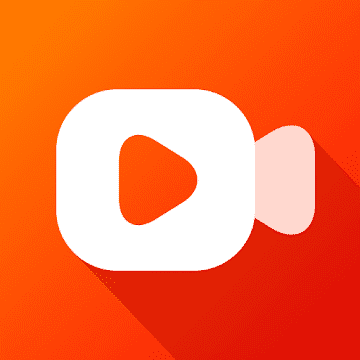 Screen Recorder & Video Editing Team came up with their flagship app for taking screenshots, screen recording, and video making from Android devices. It is simply called Screen Recorder. This app is optimized for recording and streaming games on your mobile device.
It is great for productivity and document management with its high-quality screenshots capturing capabilities. This Screen recorder app does not require any root to function properly. You will also love its built-in editor and quick access floating window.
Important Features
Supports one tap screen capturing and recording.

Includes advanced file sharing options and a quick previewing function.

It does not include any watermarks and files size limitations.

Integrates powerful screen capturing mechanism which works smoothly even when you're recording the screen in high resolution.

You can change the save file location path manually, and it also supports external storage.
9. Screenshot touch
---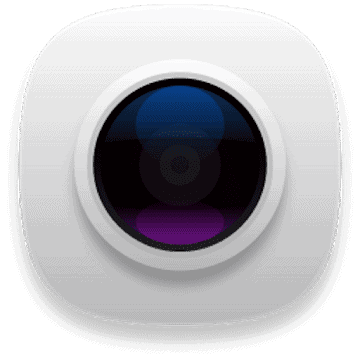 Taking screenshots is fun with Screenshot touch. This screen capture app for Android is free to use but comes with a few in-app ads. You will be happy to know that it uses a familiar and straightforward interface. You will need devices that run on Android 5.0 or later to use it properly. It allows you to take screen recordings and also includes a highly responsive editor. This app has premium features and an ad-free version that unlocks through in-app purchases.
Important Features
Comes with useful shortcuts, such as a notification panel switch, overlay icon, and device shaking.

It comes with a built-in photo viewer and cropping tools.

You can easily share the captured video files and images to social platforms and others.

It does not consume many system resources, and a small installation makes it accessible to all users.

This app supports dark mode and does not put any stress on the device's battery level.
10. Screen Capture and Recorder – SCAR
---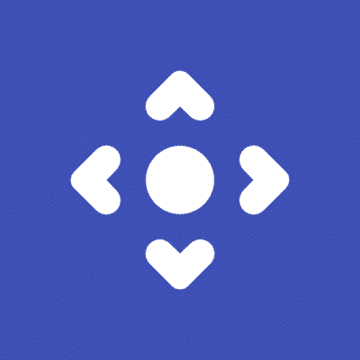 App Doodle offers a swift and widely accessible screenshot app for android. It is called Screen Capture and Recorder, which is completely free to use. This app is optimized for both android phones and tablets. It works on most of the modern devices and does not require any high-end requirements. It uses simple instructions and shortcuts to capture any screenshots and record the device's screen. It also uses a materialistic app interface with beautiful themes.
Important Features
Includes advanced editing facilities, such as drawing, adding texts, cropping, etc.

You can use professional-grade image filters on the captured screenshots.

Comes with a built-in in-app browser that can take screenshots of long webpages.

Use familiar button pressing combos for taking instant screenshots.

Integrates quick access notification switch and free-floating overlay button.
11. Screenshot Capture
---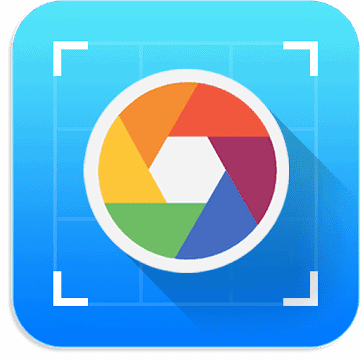 Tri Core has come with a new capturing app with multiple facilities. This time, I am talking about Screenshot Capture. Using this app, you can easily capture your mobile screen. Besides, there will be editing and sharing options too. A snipping tool will appear on your device's surface that instantly lets you take an image of the screen. Still not impressed? Then please check more details right below.
Important Features
The overlay button allows you to take shots with just a tap on the screen.

The screen capturing is possible in various apps like wallpaper, games, apps, videos, etc.

You can use the counting option to get some time before clicking a screenshot.

Another way to take screenshots is from the notification icon.

Very easy to use and instant editing and sharing among friends.
12. Screenshot and Screen Recorder
---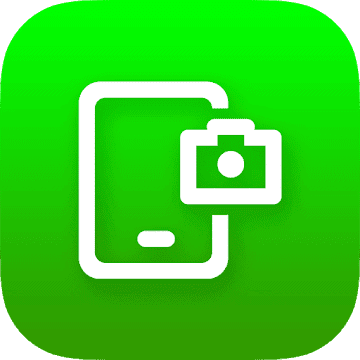 If you are looking for any app that supports capturing any web page, then Screenshot and Screen Recorder is the right one for you. Not just that, but also this app includes many other useful and attractive facilities. You can easily share your screenshot with your friends on online platforms.
The only thing you need to take the screenshot is to click the floating button twice. Moreover, you can simply customize your screenshot by painting or adding emojis. Let's check some more details to get you out of all confusion.
Important Features
This app supports screen video as well as taking screenshots.

Screenshots can be taken even by shaking the phone.

A whole web page can also be captured in one image.

You can edit and browse the screenshot history.

There's an edit option where you can simply paint or add text, mosaic, and stickers, etc., like any photo editing app.

When recording the screen, you will get a preview display of the camera.
13. Touchshot (Screenshot)
---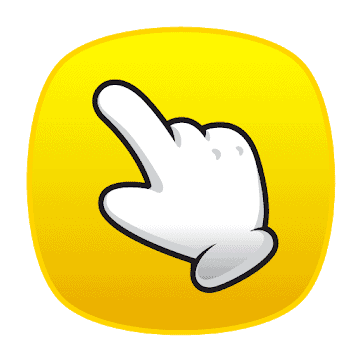 Let's get introduced to another screen capturing app launched by Lyouson. The Touchshot has come with many unique facilities. This screen capture app for Android will allow you to edit your recording video or image better. Since this app permits recording video, the sound can be controlled through a microphone.
Besides, you can control your camera settings while running this app. You can use this app smoothly on any Android device or tablet. For any further inquiries, please check more details right below.
Important Features
There's no need for rooting to capture the screen as it's possible by only touching.

Screenshots can be taken with control over the settings of the image quality.

You can capture by only touching without any root requirements.

With this app, you can record the live screen while playing a game or video.

Images can be edited before sharing them through any social media.
14. Screenshot
---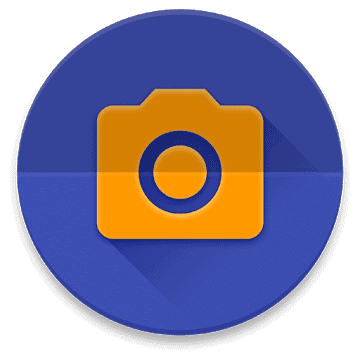 Screenshot has come with a simple interface yet tons of strong functionalities. This one is quite a user-friendly app because you can edit and remove unwanted screenshots. While capturing, the app will hide the notification bar automatically. A floating button will be there on the top of the screen so that you can take a screenshot just on time. Apart from that, you can arrange your screenshots in multiple views or an individual screenshot view.
Important Features
Standard triggers like volume, power, and home buttons in standard android are supported.

A timer can be set before capturing screenshots.

Status bars can be shown or hidden during the capture.

Shutter sounds and vibration while taking the screenshot can be activated.

You can share a saved screenshot through social media like Facebook, Twitter, Google, Instagram, WhatsApp, etc.
15. Screen Master: Screenshot & Longshot, Photo Markup
---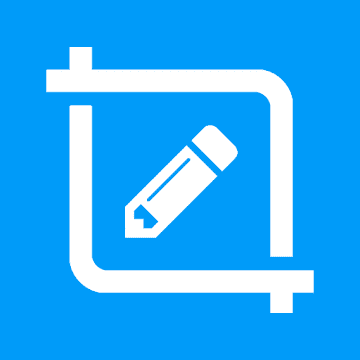 If you are searching for a screenshot app loaded with many advantages, I recommend Screen Master. This app includes many useful customizable options. You can instantly zoom in on your captured image and highlight the selected area with the spotlight.
Also, you can edit your screenshots by adding emoji or other tools like an emoji app. A customizable option will be available to switch the color,  background, style, etc. Moreover, you can capture your screen by shaking the device or tapping only once.
Important Features
High standard screenshots can be captured, and it supports PNG format.

External SD cards can be used to store the screenshots.

This app can take screenshots of an entire long screen.

A full web page can be in one shot by sharing the URL into this app.

The images can be rotated and cropped in different shapes, and other options like zoom, emoji, text, annotations, etc., are available.

The spotlight option can highlight the important parts, and also, you can pixelate the area you don't want to show.
16. Super Screenshot
---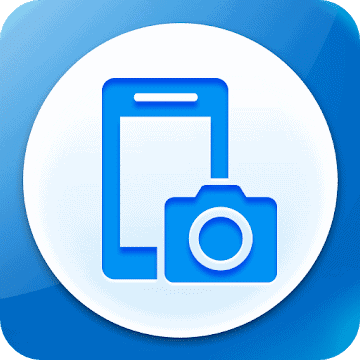 MeiHellMan has launched a new screenshot app for Android that offers multiple facilities. And now, I am talking about Super Screenshot. You just need to hold the button for two seconds to capture your mobile screen. This app will enable you to edit your screenshot as you wish.
Besides, you can easily store the capturing photos in the SD card and connect them to your PC to copy the screen. And you can run this app in Android 4.0 and above other devices. Still not impressed? Let's check some more details given below.
Important Features
Taking a screenshot with this app is super easy without roots just by a single click.

Editing options, like adding text, filters, etc., can be done with no hassle.

You can also resize the image and scribble on it.

Saving locations can be chosen as well as screenshots can be copied to a PC via USB.

The screenshots are shareable through online platforms.
17. Assistive Touch, Screenshot (quick), Screen Recorder
---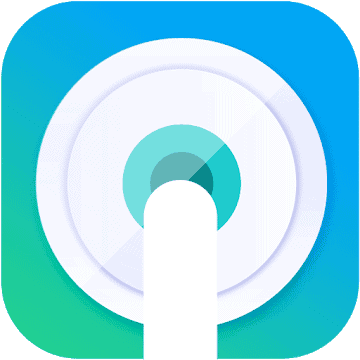 If you are searching for any app loaded with tons of customization functionalities, you are on the right track. Assistive Touch can be the best choice for you as you can customize the quality of your screenshot and edit them in multiple ways. While capturing photos, the status bar and navigation bar will be automatically shut down.
No other app will let you boost your phone as quickly as this app does. The app deeply cleans all the unwanted processes to speed up your phone. Besides, quick settings will be available in this app, and you don't need to open the system settings to connect with wifi, screen auto-rotation, flight mode, Wi-Fi, and screen auto-rotation flight mode, screen brightness, etc.
Important Features
A lot of options for quick capturing screenshots and editing such as crop, brushes, image quality, formats, etc.

Screen recording can be done without watermarks, time limitations, and you can draw during recording, turn on the camera, or pause.

Floating buttons, windows, layouts, styles, etc., are fully customizable according to your choice.

The home button can be used to take screenshots or screen records.

Requires no rooting, and you can simply select where you want to save the image.
18. Silent Screenshot
---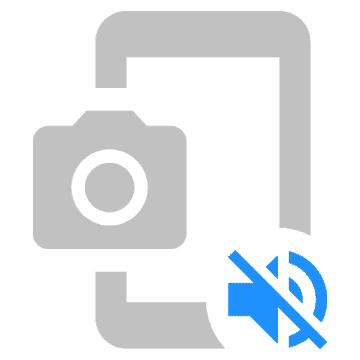 SFApps has launched a new app that will let you capture your screen quickly in multiple ways. The app is called Silent Screenshot. Just as its name says, you can capture your screen in silence, without making any noise. There will be two floating buttons on the surface of your screen.
You just need to tap once, and this screenshot app for Android will take a second to capture the image. You can run this app in Android 6.0 and above on other devices. Let's check out some more details that will definitely convince you about this app.
Important Features
Screenshot can be taken using approximately sensors, light sensors, and orientation sensors.

You can easily capture the screen by using notification.

Images can be taken using the button that displays on the screen.

You can take the screenshot by swiping the Home button.

The images can be captured using the shortcut.
19. Screenshot
---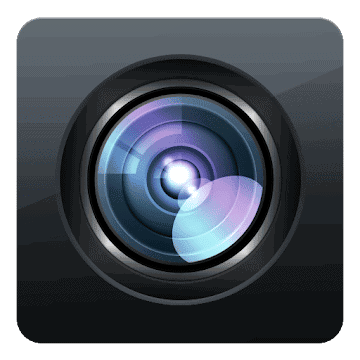 Let's get introduced to another fast yet customizable app called Screenshot. This app includes unique settings with multiple advantages. One-click capturing will let you capture your mobile screen in a second. Using this screenshot app for Android, you can easily share the image with another app and remove unwanted ones. Besides, you can easily crop, rotate your capturing images, and edit them as you prefer. So, let's check what's more it will offer.
Important Features
You can customize the whole gallery and see the image in a full-screen view.

Images can be shared with other apps, and unnecessary images can be deleted.

This app will let you crop images, rotate them, or just flip them.

Adding text and stickers is easy on the screenshots.

Touch settings and sensitivity are customizable.

The screenshots guide will help you to know about the usage.
Download
20. LongShot for Long Screenshot
---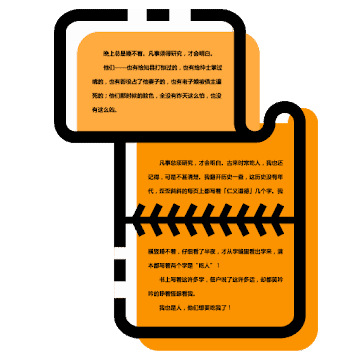 If you are looking for any screenshot app for Android that allows taking a long screenshot of the conversation, threads, or web pages, why not try LongShot for a long screenshot shot? This app is useful in multiple ways. You will be able to capture your images after scrolling.
All you need to do is click twice to take the screenshot. Moreover, this screen capture app for Android doesn't matter which website you are on, so you won't face any trouble while capturing your screen. Like any other app, you will need a compatible device to run this app.
Important Features
Several screenshots can be stitched together as one image, horizontal or vertical.

You can capture a long full webpage by giving URL, chat history,  app content using this app.

Auto scrolling is also supported with better android versions.

For pixel perfection, you can adjust the tuning of the seam.

The floating button makes it much easier to capture the screen.
Final Verdict
---
You probably have noticed that most of the apps share the same titles, which may confuse you. Well, you don't have to worry much as none of them are less compatible and will never disappoint you. But if you are anticipating the final recommendation, I will suggest Screenshot by Geek lab or Lovekara. If you want to enjoy both screenshot and screen recording facilities at a time, then Screen Recorder & Video Capture, My Video Recorder would be the best option for you. Also, you can use LongShot if you wish to take a long screenshot of a conversation.
Hopefully, now you have no confusion left about the topic. Let us know if you know some more compatible screenshot apps for Android than those I mentioned a minute ago. Without your support, it won't be possible to come this far in our journey. So, thanks again, and we are anticipating your better luck.