Do you ever try any Android dating app? A dating app is quite like some social media where you can have a profile and get an opportunity to meet friends so that you can find out your dating partner. Some apps often suggest partners judging the matched qualities. If you are still single and want to have a dating partner, then you can try a good quality Android dating app. But Play Store includes tons of dating apps from which it is not easy to find out the best one. This is why I have added reviews of some best dating apps for Android.
Best Dating Apps for Android to Find a Real Date
---
If you manage to find out some well-functioning dating apps for Android, you find your life in a colorful mode because of new experiences with new friends. However, you don't need to think about the cost of using those apps. Because all of them are free to download, use, and update. But some of them offer special membership that can ask paying. But it is optional. So, the features of these apps below can help you to find out the best one for you.
1. Tinder
---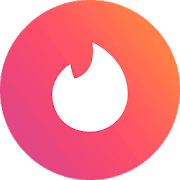 First, let's meet, "Tinder." It is one of the most popular dating apps for Android. Tinder possesses almost the highest number of users in its database, offering a very compact and easy to use software interface. It lets you integrate your other social accounts and suggests your local suggestions wherever you may go. It enables you to chat; then, you can meet and eventually date with your mate.
Important Features
Provides precise location-based filter search and personalized suggestions based on your portfolio.

Offers easy and fun to use system UI with interactive swipe choose options that represent your likings.

Swipe option meets both ends for better matchmaking and increases the success rate.

Includes interesting chatting and messaging facilities for a better experience.

Provides a wide of suggestions to make your match with the best possible singles, and the app also has an upgrade path for premium membership at little cost.
2. Badoo – Free Chat & Dating App 
---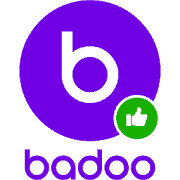 In the online dating section, Badoo is a trendy name. It is available in most of the known smartphone platforms. It offers a massive number in the user community and location-based filter options to help you find your new friends and the soulmate you are looking for. It is a very compact app providing beautiful system UI while you look out for your future date.
Important Features
It provides one of the largest dating community, and the services are free to use.

Provides a secure and authentic dating platform for real-time encounters.

It offers voting and swiping options for a more interesting profile browsing experience.

Suggests the best possible matches using precise location filtering and informs you who checked your profile.

Offers interactive chatting and messaging options for secure communication with your potential future mate.
3. LOVOO
---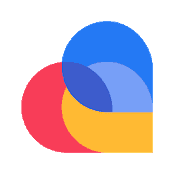 If you did not hear about LOVOO, also known among its users as the relationship app, then you are at the right place. LOVOO is not just a dating and matchmaking app but also a great platform to find new friends and get to know about people and places when you are roaming around. It provides a complete dating experience with its multifunctional interface and easy accessibility.
Important Features
Provides precise search options to get to know about new people and to find your love interest at ease.

Offers interesting functions in profile making and lets you show your photos to express yourself adequately for a more auspicious date.

Suggests you nearby single people and provides updated entries as the community is keep growing every second.

Includes natural and interesting approaches with functions as swipe to like and live to message.

Recommends real people to choose your future soulmate and also has the option to get premium features at minimum fees that supplement your dating experience to the next level.
4. Find Real Love
---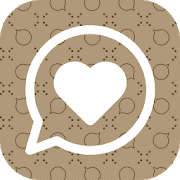 If you are thinking of having a big commitment and get into a serious relationship, then you can check out Find Real Love – YouLove Premium Dating App. It is very popular among the singles and has a big community of interested single individuals. It is beneficial for dating set up as it suggests real people around your area, no matter wherever you go.
Important Features
Suggests potential individuals around you, and that filters real people for authentic matchmaking.

It offers personalized suggestions and provides tips successfully dating experience.

Provides a secure and safe platform while you look for your desired soulmate.

Offers complete control, and your data is completely safe while providing you location-based services.

Includes full portfolio sharing and interactive messaging options to get more success in finding out dates.
5. Tantan – Date For Real
---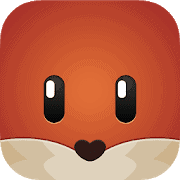 Tantan is an android dating app that lets you not only find your future love mate but also suggest you exciting people around you to make more friends. Having more friends in real life indeed helps you get a successful dating experience and also allows getting more scopes in life. Tantan provides a very stable community of real people that are always increasing in numbers for your convenience.
Important Features
Provides top-notch privacy and authentic users from where you can find new friends and find dates without any hassle.

It offers a vast range and number of users for more opportunities, and the community is always growing.

It provides real-time search option using GPS traction and suggests nearby people around you approach them smartly.

Provides chatting and interactive messaging facilities to contact quickly with friends and with your future soulmate.

Offers personalized and complete profile making that increases your dating possibility.
6. Tagged
---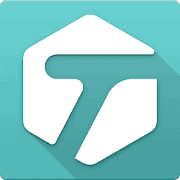 Tagged is another option for you. It is also a free dating app for Android, and it comes with a handful of amazing features for you. It is known as a great place to meet new and old friends and also to find partners. Also, it is effortless to use and update, and the privacy settings are also impressive. So, let's meet its features to be more specific of it.
Important Features
You can play dating game 'pet.'

A high-security system will ensure your privacy.

Meeting new and old friends will be very funny and exciting here.

You can browse friends filtering their age, location, and so on.

You can chat for free with other friends.
7. W-match 
---
Let's say hello to another stunning free Android dating app, W-match. The motto of this app is to bring the perfect match for you. It will provide you the option to make your profile putting the information you want to share. Thus from a list of millions of profiles of the members, you can find out your partner. Also, W-match, itself can suggest a partner for you.
Important features
It is free to upload, use, and update.

You can make chatting conversations with your partner and even any of its members.

The translation option is available, which will help you to translate your message into other languages.

You can add different photos and selfies from various social media.

An effective security system for your privacy.
8. Lovely – Your Dating App
---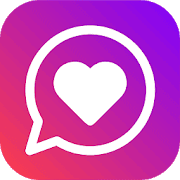 Meet another beautiful and super light dating app, Lovely. To be true, it is really lovely and straightforward to use. Finding new friends, especially a new dating partner, will be very easy for you if you start using it. Again, you will see millions of people here to make friends and even to go for a real relationship.
Important Features
The security services it includes are impressive and superb.

Finding members alongside their specifications and qualities is effortless.

You can filter members based on their education, qualifications, etc.

It will let you keep yourself anonymously using a profile with a hidden identity.

You can set strong privacy not to bothered by any unwanted visitors.
9. Jaumo dating 
---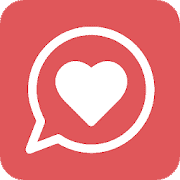 If you want to experience a simple but exciting dating, then I will suggest you have a glance over Jaumo. It is one of the most popular and secure dating apps for Android. Again, it is entirely free to download and use. But if you want to enjoy it from the root of it, then you can also enjoy its VIP mode. However, you can find the main features of this app below.
Important Features
It will place the priority on your security. You can keep your identity hidden as long as you want to.

The process of updating your profile is very smooth and easy.

Using it, you can do free chat and message.

You can use the red carpet version that means the VIP version of it for seven days totally for free.

The quality of the members like education, smoker, height, etc. is shown for you too.
10. Waplog
---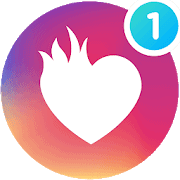 Next, it is Waplog, another useful dating app for Android. If you want to enjoy the experience of using a dating app for Android, then Waplog can be a great help as it includes tons of impressive features. It is very easy to use, and the private system is also excellent. Again, as an Android app, it is very light in weight, and no expertise experience is required to run it perfectly.
Important Features
It includes a secure verification system for ensuring a better and reliable dating experience.

Works excellent as a matchmaker and to find out your dating partner.

You can use it for a free message and chatting conversation.

You can story of other couples and also add your one.

You can find a partner by searching with photos and location of them.
11. Topface – Dating Meeting Chat! 
---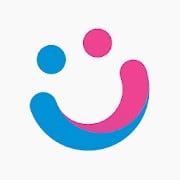 Dating apps on Android are convenient for all single individuals. Topface is popular among other dating platforms, offering quick and easy search options with a stunning user interface. It lets you meet and know about many interesting people around you.
Important Features
Provides you with the opportunity to meet new friends and your future partner.

 It offers photo react and interactive communication functionality with new people around the world.

Provides full free services that are satisfying along with many premium functionalities.

Includes matchmaking and customizable search for personalized suggestions to meet your expectations.

It is very easy to use and can be signed up with your existing Facebook account.
12. Happn – Local dating app 
---
Dating nowadays is made easy by simple and easy to use app that you can find in your Android play store. Happn – Local dating app is optimized with functionality that lets you find nearby potential friends and your future mate. It helps the single individuals to look for their desired mate quickly and efficiently while providing a user-friendly interface.
Important Features
Suggests you nearby happn app user for a convenient approach that adds up your success rate in meeting new people.

It offers a resourceful timeline that suggests your potential future friends and also your life partner.

Includes your nearby location tracking and provides records of your real-life crush or future mate.

Provides interactive messaging options and secret like feature for secure communication.

No matter whatever your age is, it suggests you mates of your caliber of your local area.
13. MeetMe: Chat & Meet New People
---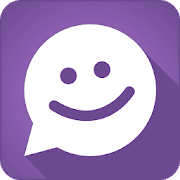 Meeting new people is fun and full of new experiences. MeetMe is one of the most praised dating apps for Android, which lets you engage with new people around you easily. This app is free to download from the Android play store and provides a tonne of features along with a very compact and user-friendly interface. It has live streaming options as well for getting more interaction from different people.
Important Features
It lets you find interesting people around you through customizable location search.

Provides chatting options with new people around you free of cost.

Offers live video and video streaming options for easy social interaction.

It is useful for any age group and provides easy access to make new friends every day.

Includes video chat options and interactive messaging with your local area people.
14. CMB Free Dating App 
---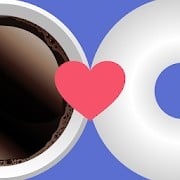 Dating apps are helpful in getting interesting interaction with new people. CMB Free Dating App is an easy to use dating app that lets you find out your best possible matches around you. It allows you to meet new friends and pushes you one step ahead to meet your potential life partner. It suggests different matches according to your requirements.
Important Features
It provides meaningful and customizable search options for better match and friend suggestions.

Provides curated matches according to your choice and personality.

Includes the options to provide full-fledged details to express yourself as sincerely as possible.

It is integrated with interactive conversation starting features for a smooth chatting experience.

Provides real-time location-based suggestions to get a better possible match to find your soulmate.
15. FastMeet: Chat, Dating, Love 
---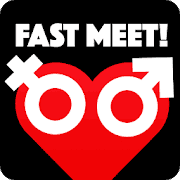 Did you know about FastMeet: Chat, Dating, Love, it is trendy free to download dating app you will find for your smartphone. It is beneficial for single individuals looking to get mingled naturally. It provides a secure system UI accessible to all age groups. The integration of real-time location filtering makes it more precise in matchmaking.
Important Features
Lets you find your nearby single male or female users of all age groups.

Offers an excellent opportunity to look out for interested individuals according to your filtered categories.

Provides an online Chatting option to look out for your desired soulmate.

It is integrated with full profile sharing and interactive photo-sharing facilities with photo editing tools that increase dating possibilities.

Provides voice and video messages in the chatbox for better experiences in communication.
16. Free Dating App & Flirt Chat – Match with Singles
---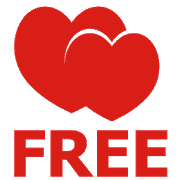 Many times, we find some dating apps very popular but not free to use. But paying for an uncertain thing is not always possible for us. If you are thinking so, I suggest you give a try on Free Dating App & Flirt Chat. It says it is free for all, and so it becomes one of the most popular dating apps for Android users. You will have a customizable profile like other members of this community with a huge number of members. So, it will very easy for you to find out your real match and also to know about that person in advance.
Important Features
You can register here for free and with no additional information like your email address.

This app will show the distance between you and another member in kilometers.

It allows you to send messages and continue chatting with others.

You can get the list of people who have visited your profile.

See the profile of persons of different categories like single, married, men, women, etc.
17. Mingle 2 – Free Online Dating & Single Chat Rooms
---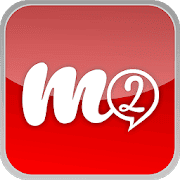 Mingle 2 is here to end up your single life. So, now collaborate with the community of Mingle 2 and find your true match. This app includes a very specific UI that will let you find people of different categories. For example, there are different sections to find a married relationship, single, for a date only, or just to flirt. So, you can decide about what kind of relationship you want to engage with even before starting it. Want to know more about it? Then you should have a look over the below features.
Important Features
Lets you chat and flirt with the person you like.

You can add friends as much as you want here.

Play a game of the mutual match with many singles.

This app will recommend a match for you judging your taste.

You can find singles in filtering the age and area.
18. hi5 – Meet, Chat & Flirt
---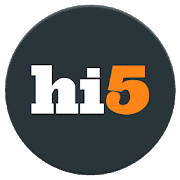 Meet one of the best apps to chat and flirt. It is hi5. This modern Android dating app is full of exciting functions that lead to finding out the perfect match for you. Everyone in this community has a profile that records all the basic information of them. So, you can see the qualifications of a person you want to give a try to be with. So, learn about the person before even chatting with him. You can also find people around you so that you can meet them in person very easily.
Important Features
Make new friends and find your old friends here.

Send messages and pictures to your friends for free.

You can find singles filtering their age, area, and other information.

A very popular online meeting game name 'pets' is here for free.

This app is very flexible and lets you handle your privacy just like you want.
19. Qeep – Dating App for Singles & Relationships
---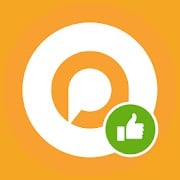 Another dating app is here comes for free. It is Qeep, a very popular dating app with the most positive response of the users. This app possesses a very elegant UI with tons of functions similar to different social media. With this app, you can learn about the singles in your area and get an opportunity to chat with him. Also, this app includes better matchmaking algorithms that are used based on your interest. That's not all it has. Have a look below to learn more.
Important Features
It is a 100 percent location-based app, and so you can find singles in your area very quickly.

This alp is good to provide the best security and protection with full data recovery.

You can check new singles and newcomers to your area.

It will suggest the perfect matches every day based on your taste.

It includes only handicapped profiles. So, there is no way to have fake Information.
20. Mamba: Online Dating App
---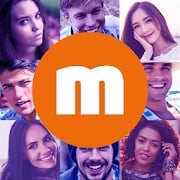 The last one is the Mamba. It is another cool dating app you can use to say goodbye to your boring single life. You just have yo be sure of your interest. There is a list of profiles of singles around your area. So, you can check the profiles to find out the person whom you think will be a true match for you. There is a category-based section where you can find people with special qualifications very easily. You can chat with the person you like, and when you think the time to be the right one, you can meet them in person for a better future together.
Important Features
Over 40 millions of members are there in Mamba.

You can register here vis social media accounts.

You can filters singles on area, age, and other information.

This app shows thousands of live streams every day.

24/7 supporting team members are there to help you if there is anything you need to know.

It will also provide a very strong privacy system.
Bottom Lines 
---
Have you noticed that almost all of these apps keep a strong security system? So, what's more, you want? But if you are still confused, then I can make a narrow selection for you. Tinder, LOVOO, Tagged, etc. will provide a high number of members. Again, if you want the apps to suggest your mate, then you should go for the CMB Free Dating App, W-match, etc.
Furthermore, if you want a filtering process on the member's qualifications, then Tagged, Jambo Dating will be great. Is it now easy to find the perfect app for you? So, I hope you can find out one or more ideal dating apps for Android to enjoy. Still, if you have any questions, then please give a knock. I will soon come to provide feedback. Thank you for staying with us.