Many of us never believe that a digital scale can provide accurate answers when a smartphone uses it. Thing is not entirely right or wrong. Indeed, some digital scale apps for Android genuinely work, while most others are only simulators. The apps use many different technical functions to give you an estimated unit of measurement.
However, a digital scale app can be of different types and won't be used for specific measuring systems. While some are good for kitchen measurement, some calculate weight and length. In today's discussion, we will try to learn some of the apps that give more or less accurate results in scaling.
Best Digital Apps for Android to Use in Your Daily Life
---
As I have said before, a digital scale app for Android can be of many different types. So, we will try to cover all those types in one place. We suggest you check all the options carefully to choose the right app you need. However, we tested these apps briefly and found them good at their work. But we cannot guarantee that these apps can meet all your requirements. Let's check out.
1. Sensoscale Lite digital scale
---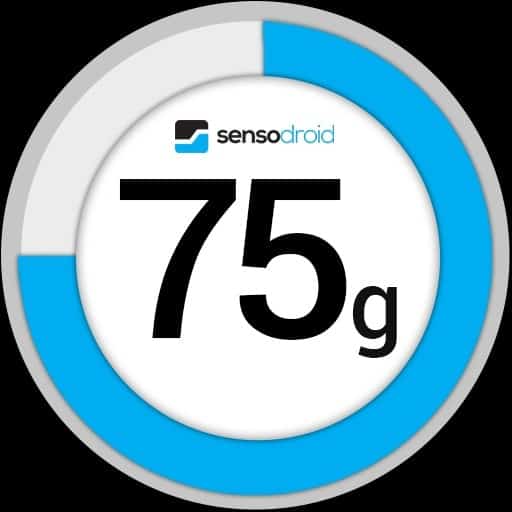 Let's start with an that is not actually a fun scaling app; instead, a scientifically proven app to assume weights of elements. Sensodroid Ltd brings Sensoscale Lite, and it is free for all Android users. In this app, you will find a demo button showing you the function and connecting to the digital Bluetooth scale.
If you don't pair the device where the app is running with the SENSODROID Bluetooth scale, it won't work. So, you shouldn't use this app unless you own the device to measure the weights of elements.
Important Features
The app gives all the measuring units for the SENSODROID Bluetooth scale.
If you are confused about how to use this app, don't worry; this app includes a detailed tutorial.
There are all basic units, including TARE, UNIT, and OFF to control industrial scales.
You can use this app as a postal scale, kitchen scale, laboratory scale, bathroom scale, precision scale, electronic scale, etc.
This essential digital scale app for Android comes with a light and minimalist user interface.
2. Kitchen Scale
---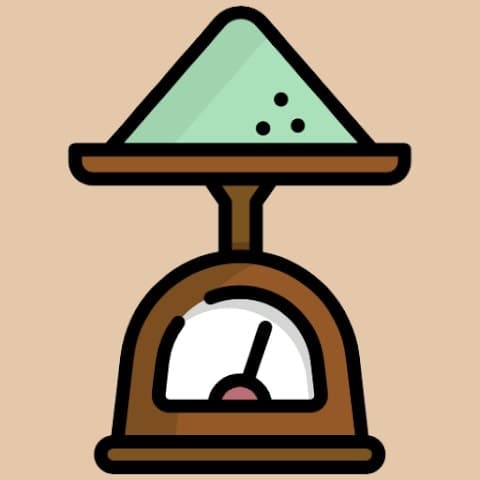 The kitchen Scale app is one of the most convenient ways to measure the weight of food ingredients and products for cooking. Sometimes, it isn't easy to scale the flour, sugar, and spices, but this app will assist both housemetal'snd and restaurant chefs.
In addition, it is the fastest way of knowing how much an ingredient will weigh in a tablespoon or teaspoon in an approximate glass. Moreover, this app is completely free, so you will not be bothered by hidden charges.
Important Features
This measuring table includes 188 items of several nuts, berries, liquids, spices, dairy products, and so on.
It will help you learn the average weight of vegetables and familiar fruits.
You will find accuracy for most of the ingredients in 200 or 250-ml glasses.
This app has a very user-friendly interface and is easy for beginners.
You can choose an ingredient from the list and measure it without a doubt.
3. Metal Weight Calculator
---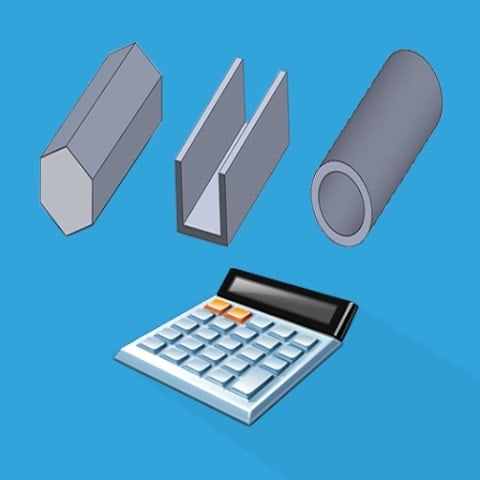 The Metal Weight Calculator app is designed to bring you the fastest result for calculating the weight of metals. It is a simple and free app available for the user and does not have any background process. This app has an intuitive interface. And it automatically recollects the information in your settings. Therefore, you do not need to fill up the information again for later use.
Important Features
You can measure the metal's thickness in mm and its length in meters with this handy digital scale app for Android.
Also, it allows you to measure the thickness and its sides in inches and the length in ft.
This app supports calculating metal bars in shapes like pipe, Hexagonal Bar, Square Tubing, plates, or Channels.
You can even find the metal in small apk size.
There will be both European and British standards in this app.
It helps to calculate metal types, including Cast Iron, Copper, Aluminium, Steel, etc.
4. Scale Measure – Scale Ruler
---
If you are looking for a scale ruler that provides an accurate result for the objects and maps, then Scale Measure – Scale Ruler is the most serviceable one. In addition, this app has several scale selectable options available too. It measures the correct length and has a very simple interface. However, it is suggested that the user should check to scale with a regular ruler while using it firsthand.
Important Features
The way products and scaling are very user-friendly.
You can measure the object in both inches and centimeters.
This app helps to measure the long interval between two markers.
You can set the ruler manually to get accurate measurements.
It even allows you to change the color of the scales to make it more visual to the user.
5. Digital Scale
---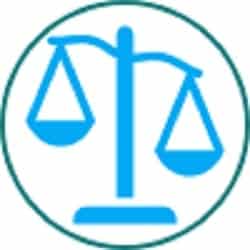 Digital Scale works the best in measuring the weight of the products according to their price. It is more like 30 rupees for 1 kilogram of salt, and you need 20 rupees of salt. This app primarily provides the accurate calculation of scaling products but only in rupees.
It serves every currency unit, including EURO, USD, IND, MYR, etc. Furthermore, you only need to weigh the product on traditional scales, and it will automatically calculate the price.
Important Features
This app has a very simple interface; therefore, anyone can easily calculate the price and measurement in grams.
You can save the record of the calculation with this handy calculator app.
There will be clear instructions will help you measure the precise weight.
This practical digital scale app for Android allows you to redo the calculation of every product's price per kg.
You will have options for clearing all the records with one tap.
6. Smart Scale
---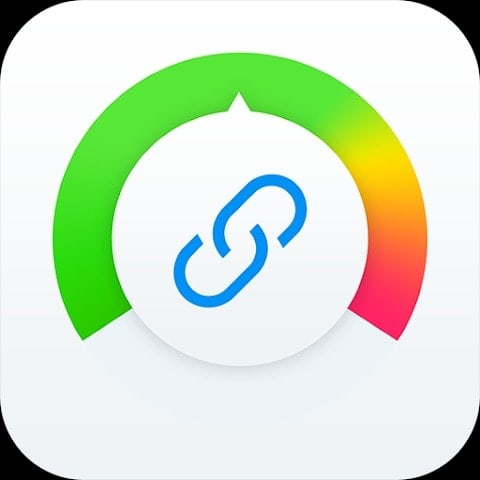 Smart Scale is on the right track if you are looking for an app that provides services to keep you healthy. This app takes the input of your weight manually. Moreover, it can easily track the body percentage of water, fat, muscle, etc.
In addition, this app calculates your daily caloric intake, bone mass, physique rating, and visceral fat. All you need to do is input your name, age, gender, and height accordingly.
Important Feature
This app allows eight users the usage it at the same time.
You will also get the reference of normal body data.
It tracks the record of your health records routinely and monthly.
This app is competent enough to interact with Bluetooth 4.0 weight, kids, and fat scales.
7. Smart Chef Smart Food Scale
---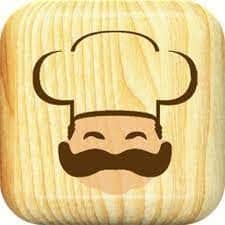 Smart Chef Smart Food Scale is specially designed to help people make healthy and tasty food. This app is multi-functional, and it has a weight watcher function. Thus, it will assist in keeping you on the right health track.
This app comes with a nutrition education, diet plan, and calorie counter. So, there is no chance of being obese or undernutrition condition if you only follow up on this app routinely.
Important Features
This essential digital scale app for Android allows you to track nutrition via third-party apps.
It gives you proper nutrition calculations and measures calories, fats, proteins, and carbs.
This app even helps macro-tracking according to what time you took it.
You will get the list of ingredient ratios along with their mass of it.
FAQ
---
Q: Is there any digital scale app for Android that works?
A: Yes, there are different digital scale apps for Android that really work. But none of them can directly measure human weight or anything else. That means you cannot use your smartphone as a weight machine. But these apps help you calculate the weight in many different ways. Some of them also assume weights as well.
Q: What is the best digital kitchen scale app for Android?
A: Kitchen Scale is the best kitchen scale app for Android. This app will help you measure different kitchen elements. You cannot use the apps as the scale but can calculate them to get the correct measurement.
Q: Is there any weight-measuring app for Android?
A: Metal Weight Calculator is the best weight-measuring app for Android. It can assume the weight of different metallic elements only. It cannot measure human weight or anything else.
Q: Why doesn't my SENSOSCALE app is not working?
A: If you don't connect your SENSODROID Bluetooth device with the app, it won't work. This app is also designed to work after getting paired with that specific device. Without the device and proper connection, you may not be able to make the app work.
Q: Why most digital scale apps don't work?
A: Most digital scale apps don't work because most of them are prank or simulator apps. Some of them even don't mention it, but they can't show you your weight. Actually, measuring a person's weight is impossible with any smartphone app. The digital scale apps that work can't even measure human weight.
Final Thought
---
Most people use digital scale apps for fun and prank. Eventually, most apps on Playstore are for fun purposes only. However, the mentioned apps can help you measure different elements. But you cannot measure human weight with any of these apps. So, make sure to check the details of each app before you install them.
However, let us know which app category I should cover next time. Also, let me know if you have any other suggestions. Thank you for your support.