You may play different Android games to spend your free time, but nothing beats an escape game for Android. An escape game is about solving puzzles, finding hidden objects, and completing different missions to get the ultimate escape way. Here, you have to make your brain workable and then solve all the puzzles and other stuff to escape from the room. And finding hidden objects-style games have a separate fan base. That's why escape games have been so popular for people of all ages though it is a new genre. And if you wish to try one, you can stay with us on today's discussion and learn about the best Android escape games.
Best Escape Games for Android
---
Because of the quick popularity of this genre, gaming companies, whether good or not, developed escape games and advertising. While checking the games, we were quite dissatisfied because of the poor quality, unnecessary loadings, too many advertisements, and less exciting gameplay. But we also got some gems too. And so, today, we will discuss the 20 best escape games for your Android device.
1. Escape Room: Mystery Word
---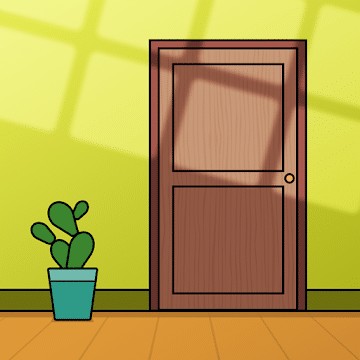 As far most escape game lovers say, Escape Room's Mystery World series is the best escape game for Android users. An escape room is a game with a lot of series, and most of them gain fabulous fame around the world. However, in this game, you are locked up in a very peculiar and strange room.
Now, you have to observe, notice, think, and infer to get escaped from it. Your thinking power is the only working weapon you will have in the room. But it is for sure that there must be a way to get your road out of the room. So, let's see how exciting it will be.
Important Features
This game won't push you to finish your task as there is no time limit.

There are over 240 levels, and you can enjoy the true excitement for a long time.

Both kids and adults can enjoy this game, and it will develop their instant intelligence for sure.

This game doesn't require any internet connection. So, play anywhere anytime.

You will get three hints in total for each room.
2. Can You Escape – Tower
---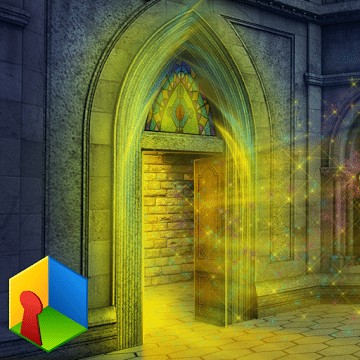 MobiGrow came up with a fascinating escape game called Can You Escape – Tower. It features amazing game environments, which include adventures in the ancient towers. The game comes with lots of challenging puzzles and riddles that are needed to be solved. Get ready to beat the game with your intelligence and riddle-solving skills. It works smoothly on most modern Android devices.
Important Features
Over 18 different rooms are available with mind-boggling puzzles and riddles.

The game is backed up with frequent improvements and content updates.

It offers very addictive and entertaining gameplay.

Includes unique in-game settings and eye-catching graphics.

It is free to play and comes with minimal in-app advertisements.
3. Adventure Escape: Murder Manor
---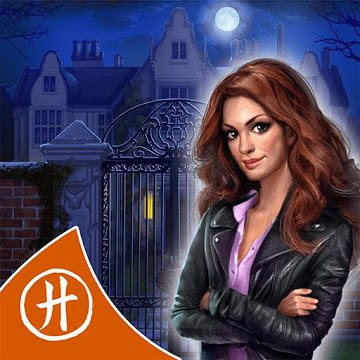 Adventure Escape: Murder Manor is a premium quality escape and puzzles solving game. It can be played for free and does not impose any kind of obligation to register or buy anything. You will play Kate Grey and solve the murder case in the manor. You must have keen eyes to look for details and hidden mysteries in the manor. Aren't you interested in overcoming the challenges and escaping within time? The following attributes will motivate you more for sure.
Important Features
This game can be played in offline mode and offer a great single-player storyline.

Offers around 9 different chapters full of challenges and escape goals.

You can collect hidden items and tools to enhance the chances of escaping obstacles.

It renders eye-catching visual effects and realistic in-game environments.

The game story is full of humor and mysteries, along with vivid in-game characters.
4. Can You Escape – Adventure
---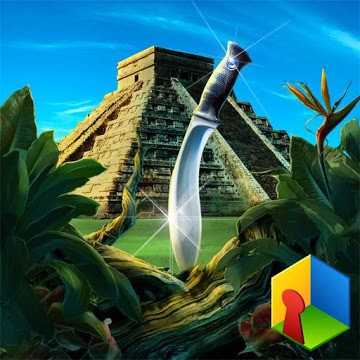 Can You Escape? Well, it's not a question, but the name of this adventure escape game for Android. If you love the twist of adventure and mystery, then this one is the best suggestion for you. In this game, you will find a very mysterious environment in the Saga world. And here, you have to test the escaping skill, and these skills will vary in different locations.
There will be different objects around you in the room, and you have to use them to find a hint. But one thing I need to warn you that you will very soon get addicted to this game as it is quite challenging.
Important Features
There are 18 different types of mystery rooms where you have to escape.

There are tons of mini-puzzles you can try to spend your leisure time on.

Excellent sound effects and music will boost your gaming intelligence.

This game will be updated regularly, and you will get new rooms to try.

Every room is designed with different themes, and the realistic video effects will increase your excitement.
5. Escape Game: Home Town Adventure
---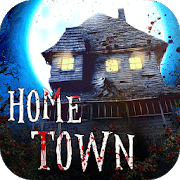 Let's meet another series from The Escape Game again. This time, it is Home Town Adventure. Here, a lot of fun and thrilling excitement is waiting for you. Once you install this game and start playing it, it will be hard for you to look backward. Because it is very addictive, and you will get lost in the world of mystery very soon.
Here, you have to match tons of classic puzzles, and then you will be able to escape the rooms. Anyone can enjoy playing this game to improve his or her intelligence. Let's have a glance over more details about this game.
Important Features
Every room of this game has consisted of different types of adventurous elements.

Don't know what to do next? Press the hints option to get some clue.

Different types of rooms are there, and they are decorated with colorful things.

It is a classic puzzle game with the twists of escape, mystery, and adventure.

This game is full of exciting sound and visual effects.
6. Escape the Ghost Town
---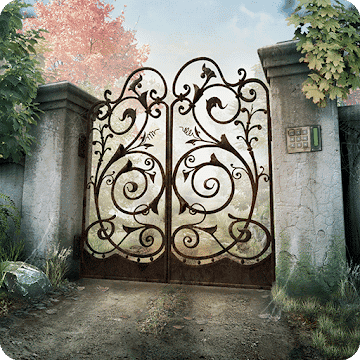 Let's have a look over a horror game twisted with escaping mystery. I'm talking about Escape the Ghost Town. However, for too many of its users, it is the best escape game for Android. The best part is the ghost effect, and that's made the game the unique one. However, you have to escape the rooms that are full of ghosts and horrific creatures. So, you have to be careful and think before you place a single step. Besides, you have to solve the puzzles while finding your way to come back to your world.
Important Features
15 different locations are there, and all of them are quite challenging and different in features.

You have to find out different hidden objects to get the escape way.

Solving the puzzles won't be so easy, and it is hard to be the master.

All over the game, there is a vintage and horror environment.

The soundtrack is mystical and mood-boosting.
7. Diggy's Adventure: Logic puzzles & Mage Escape RPG
---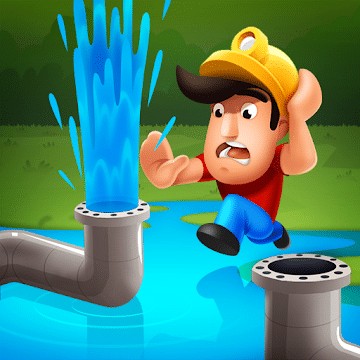 If you are an RPG game lover and want to try an escape game for Android, then no other game will match your taste like Diggy's Adventure. This logical puzzle game is not like a regular hide and seeks Puzzle game. But you have to make your brain work here and get a solution for each of the problems you will face here.
In the end, you have to reach the vault and get lots of gold coins. You have to walk through the terra incognita labyrinth road and meet different characters. So, join Diggy's journey to explore the world full of puzzles and mystery.
Important Features
Over 500 characters are there you will meet.

More than 500 levels are there you can play to get more fun.

Thousands of jigsaws are there for you to enjoy your free time.

There are 4 mythological and adventurous locations that are there to explore.

You have a dig and find new gems and loot the coin box.

When your brain doesn't work, just try the hints to get your way.
8. 100 Doors Games: Escape from School
---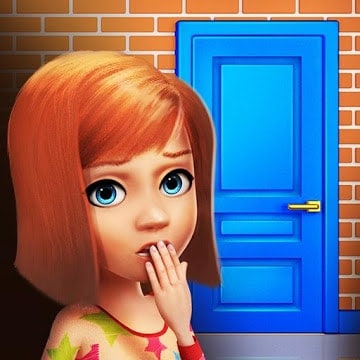 This time, you don't have to escape from a room but the school. It's the 100 Doors Games. If you dare to accept a new challenge to find out hidden objects and solve mysterious puzzles, then try this game. But you have to keep the fact in your mind that this is not a puzzle for kids.
Even you have to be very smart to solve the puzzles and be the master. Besides, there will be one hundred doors, and you have to open all of them by solving puzzles and finding hidden objects. Let's see what's more of this game is waiting for you.
Important Features
The mechanics of this game is smart, and it features space and brain games.

You can try the lucky spins to get surprise vaults.

Hidden objects, exciting puzzles, and conundrums are there to solve.

Though it is easy to play initially, you have to try hard to be the master.

There are different types of classrooms featuring different puzzles.

It's a very tiny-sized game and almost takes no space for your storage.
9. Can you escape the 100 room VIII
---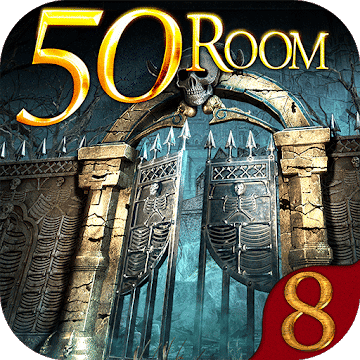 Let's talk about a classic escape game by HKAppBond called Can you escape the 100 room VIII. It offers unique settings and a spooky environment. The graphics and sound quality of the game are praiseworthy. You must use your brain powers and observe all the little details to overcome the challenges. So get ready to have frequent exercises of your intelligence with this horror-themed escape game.
Important Features
Offers horror-themed in-game environments with lots of challenging riddles and puzzles.

It includes around 50 rooms to escape with various difficulty levels.

Comes with in-app purchasing options and regular updates from the developers.

You will have to look for hints and sudden surprises to solve the riddles.

Offers retro-style puzzle gameplay with HD visual effects.

Consumes relatively low system resources in comparison to similar games.
10. Cube Escape: Paradox
---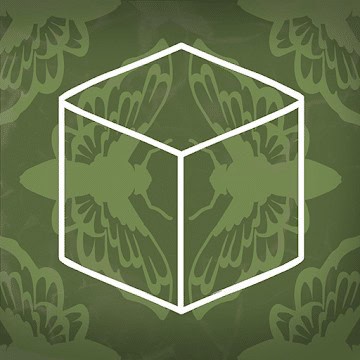 Cube Escape: Paradox is one of the unique games among the escape games for Android. It is a mixer of film and game in an unmatched setting. You will love to experience it as it's not just about solving puzzles and riddles; it includes a great story with cinematic effects. You will play as Dale Vandermeer, who is fixated in an ominous room with amnesia and will have to solve the riddles to escape from that state. Let's dig into more about its features in the following section.
Important Features
It supports multiple languages and currently available in 14 different languages.

Renders top-notch graphics and immersive sound effects according to the in-game atmosphere.

The game integrates two chapters, and it is related to the concept of Paradox – A Rusty Lake Short Film.

Features outstanding handcrafted painting from Johan Scherft.

You will love its addictive gameplay, along with its amazing in-game environments and captivating voiceovers.

The game comes with a premium package that unlocks the paid chapter and other extra facilities.
11. World's Hardest Escape Game 
---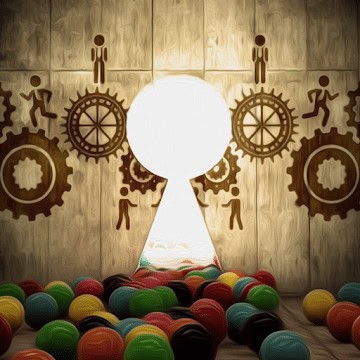 Are you ready for the World's Hardest Escape Game? Well, I hope you can already imagine how adventurous this escape game will be. This is specially designed for those people who love to take new challenges. This intelligent brain game will let you experience thrilling escape journeys. You have to be careful about every step to fulfill the game requirements and to pass each level.
This game is a must-try for you if excellent brain teasers are your favorite. You may face related ads with the game, but that won't harm your playful mood. So, don't wait and get lost in the mysterious world of terror.
Important Features
This game has 20 tricky locations to escape from the tricky rooms.

There are hundreds of puzzles you can try and solve the mystery.

You'll get 10 hours of gameplay, and once you complete all these games, you can enjoy them again.

The game has amazing graphics, which makes your gaming experience more realistic.

This brain game will improve your logical thinking skill.
12. Escape Candy Rooms
---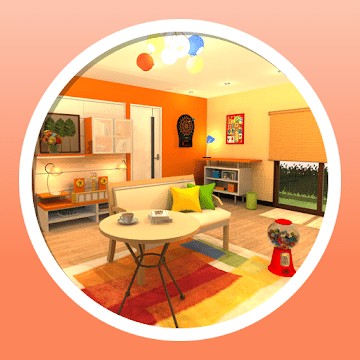 FunkyLand brings you this fun escape game called Escape Candy Rooms. Get ready to escape your dreams in this mystical atmosphere. In this lovely game, you have to escape from candy rooms. And you can only escape the rooms once you solve the mysteries. You have 3 rooms for each category. Carrot, May, Scarlet are the options for casual rooms. The sweet room includes Rose, Ice Blue, and Violet.
The name of the following room is Pop, which contains Carmine, Azure, and Dark. The list continues with natural, modern, and girly rooms, each with 3 options. This game is regularly updated for your better experience. All you have to do is to confirm your network connections and full network access to get started.
Important Features
There are 5 candies available to find on each level.

The game has a long list of 18 rooms to escape from.

The rooms that you played will be saved so that you don't miss anything. Even you can look backward to get the necessary information.

You will enjoy the perfect game length for your leisure.

It is designed with a very user-friendly interface and customizable sound and video effects.
13. Adventure Escape Mysteries
---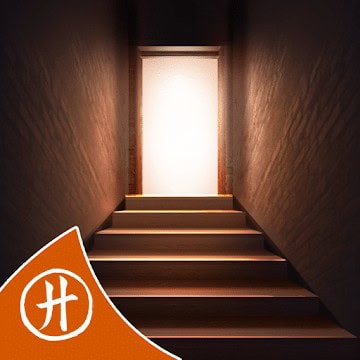 Adventure Escape Mysteries is the game where you can find the world of mystery waiting for you. The story of this escape game is about a kingdom in Cursed Crown. Here, you have to play the character of a princess in the journey of rescuing people. In this game, you can learn and use magical spells and abilities.
Besides, you can play a detective character to solve a murder case. Here, the detective is the leader of an archeologist team finding out a cursed city in the jungle. Here, the whole team gets into trouble. And you are the only hope for them. So, with this game, you can be a part of this journey where magic meets science.
Important Features
You can collect uncountable treasures in the kingdom journey.

This game will help you to increase your intellectual abilities by solving puzzles.

It will allow you to make decisions that will affect the final result.

You can use tools for your escape mission in the inventory.

This game will improve your reasoning skill and observation power.
14. Adventure Escape: Space Crisis
---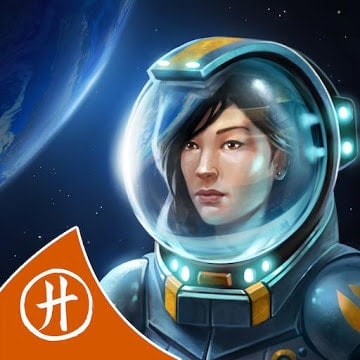 If you love space things and their mystery, then this game is a good pick for you. In this game, you have to play the role of Commander Morgan and save the space crews of the space station. Something isn't right in the space station, and you have to find out exactly what the problem is. In this game, you can roam around the space station. You have to sort out where are the missing members.
The survivors are waiting for you to rescue them. To get back to your home earth with the crews, you have to solve puzzles. This game will give you the experience of real space just the way you imagined. That's why most of its users think of it as the best escape game for Android.
Important Features
You can gather items and tools in your space mission and use them in different ways.

This game will give you the feel of the future with the best graphics.

There you can also form a jetpack to complete the mission.

The game lets you use a mechanical arm for different tasks.

You can play with memorable characters, and the environment will give you a different feeling.
15. Escape Room – Beyond Life
---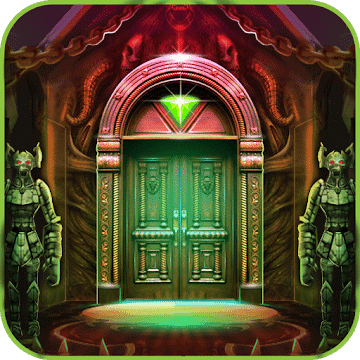 Now, I'm introducing you to Escape Room's Beyond Life series. It's a game that will bring your fantasy world into reality. This escape game is full of adventures and mysticism. The first part starts with a natural calamity, which causes the earth to lose its gravity. The grandson of a scientist is about to sort out a way to overcome this problem. You have to help him by solving puzzles, tricks, and riddles.
Another part of this game is about saving the prince from evil Kikimoras. They try to harm the good people and turn the prince into another kikimora on the full moon day. So, you have to be careful about completing your escape mission before the deadline. If you are confident enough to prove yourself best at escape games, then this one is for you.
Important Features
Here, you have 50 levels of amazement divided into 2 categories with different features.

You will get user-friendly clues and hints on your way of escaping to make your way a little bit easier.

This game helps increase the power of memorization.

You will get 25 hours to complete the challenges.

In between levels, you can also enjoy mini-games.
16. Room Escape – Can You Escape this 1000 Doors
---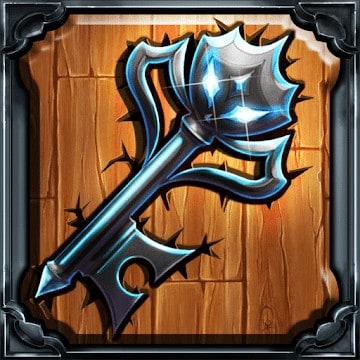 Room Escape offers one of the most exciting ecosystems in the realm of escape games for Android. It is completely free to play with occasional advertisements and optional in-app purchasing options. The game offers classic puzzle-solving challenges and unique retro-style graphics. It comes with a collection of minigames and offers a captivating storyline. This game will test how smart you are, and if you are intelligent enough, you will be able to beat the game.
Important Features
It offers addictive single-player gameplay with lots of challenges to overcome.

The game is accessible in offline mode.

It includes 65+ levels with a lot of variations and logical puzzle settings.

The game renders high-quality graphics and sophisticated animations.

Provides a user-friendly navigation system and AI support with helpful hints.

It works on most Android devices and consumes relatively low system resources.
17. 101 Free New Room Escape Game – Mystery Adventure
---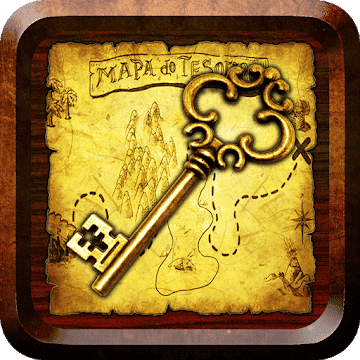 Are you looking for a good quality escape game for Android? Then check out the 101 Free New Room Escape gap. It is free to download from the play store and works on both Android phones and tablets. The game is full of hidden twists and logical puzzles. You will have to solve and escape different spooky rooms with the help of your wit. It offers unique gameplay with a mix of different genres. Will you be able to escape all the 290+ rooms? Give it a try to test your skills.
Important Features
The game features multiple languages along with English as default.

Offers different games with numerous levels that you can choose and solve as you want.

You will have to investigate, avoid obstacles, and look for clues to beat the challenges.

The game offers realistic sound effects and stunning visuals.

It is a test for your brain power, intelligence, and analyzing skills.

Features mystic and horror-themed in-game environments.
18. Rime – room escape game
---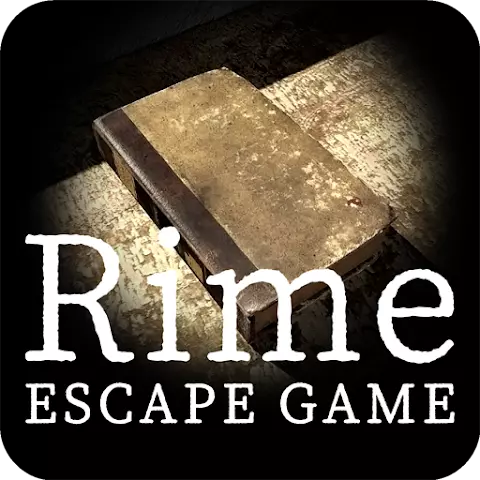 If you like solving riddles and puzzles, then you should try Rime. It is free to play an escape game for Android and renders realistic graphics. To solve its mysteries, you will have to have keen eyes and use your observation skills. This puzzle game comes with a very interesting storyline about a book, and it's a world of traps and puzzles. You will have to solve its riddles and mysteries to escape the book's world.
Important Features
Offers a very clean gaming environment and free of any cost.

Includes auto-saving functions, so you don't need to worry about saving.

It offers ending variations according to the player's gameplay choices.

You will love its stunning graphics and in-game settings.

It offers lots of challenging tasks and master class puzzles to solve.

Works on most of the devices running on Android 4.4 or later.
19. Faraway: Puzzle Escape
---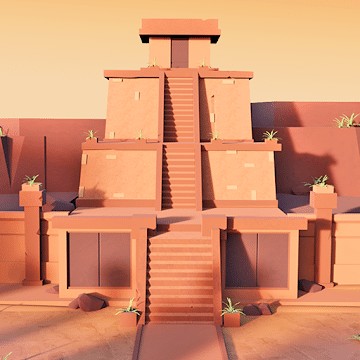 Snapbreak came up with their own escape game for Android called Faraway: Puzzle Escape. It features ancient temple settings with lots of challenging puzzles and hidden mysteries. It will improve your puzzle-solving abilities, and you will be more skilled in playing other room escape games. You will play as a son who is looking for his lost father in the ruins of ancient civilizations. The first 9 levels are free to play, then you will have to upgrade to its full version and integrates the in-app purchasing facility.
Important Features
It is optimized for both Android tablets and phones with its native support for widescreen displays.

Offers stunning 3D graphics and high-quality ambient sound effects.

You will have to find and collect the pages from your father's diary and unlock mysteries using your intelligence.

It includes around 18 huge temples filled with challenging riddles, mazes, and puzzles to solve.

Runs seamlessly on devices featuring Android 4.1 or later.

The game interface is widely accessible and features smooth touch controls.
20. Escape Game: Home Town Adventure 2
---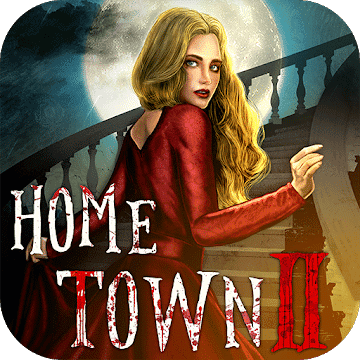 Let's check out the last game for today. It is another series of Escape Game, offered by BusColdApp. You have already learned about Home Town Adventure, and now it's turning for the 2nd version of this series. What's the best part of this game, you know? It has a fantastic story, like any story-based game. Annie is a beautiful girl, and she meets a photographer.
They fall in love with each other, and somehow they get stacked in a creepy and mysterious castle. Now, you have to help them come out of the castle and get freedom. Every time they come to a room, a puzzle will appear before you. And they cannot escape the room unless you solve the mystery and puzzle.
Important Features
There are tons of levels, and so you can enjoy the game for a long.

The more you complete levels, the harder the next one will be.

You will get a moderated number of hints to complete the puzzles.

The video quality and sound effects will be beyond your expectations.

The storytelling way around the whole game development is unique in the case of this genre.
Final Verdict
---
All these escape games for Android are quite challenging and addictive. To choose a particular one before is so quite difficult. That even makes you confused too. As we tried all these games on our own, we can so narrow down the recommendations.
You can try Escape Room or Can You Escape. Even Escape Candy Rooms are also quite challenging. That doesn't mean that the other games are less qualified. I hope you will learn about which one you would love as soon as you read out the details. That's even the best way to make a legitimate selection.
Now, let us know if you know about other escape games for Android that are even better than these. Also, don't forget to share your experience of playing that. See you with other gaming reviews, and till then, stay safe and sound.