Recently, hacking and leaking information, currency, and other credentials have become very common. You don't particularly have to be a celebrity or a political person; instead, a lot of people of the common profession are facing hacking issues nowadays. So, many sincere people have been concerned about this problem and are very much eager to learn about the security tools for a smart device. Well, today, we are going to introduce a different type of security tool, the authenticator apps. Let's first learn what this authentication process is.
What Is the Two-Factor Authentication?
---
Two-Factor Authentication is a process to make secure authentication based on the single-factor authentication method. Basically, this two-factor term is shorted as 2FA, and the whole process is called 2FA Authentication.
It secures the method with two-step verification or with dual-factor authentication. This higher-level security process is called so because of its system, where two different authentication factor works for the verification.
On different vendors, websites, and applications, we can use this 2FA authentication process. When a user enters his name and password on the authenticated site or app, it will automatically recognize the user.
However, the apps that provide this 2FA authentication service are often called authenticator apps. And the main task of those apps is to imply a second layer of protection to save your credentials and bank details. And you can be assured of the higher level of security of anything on your device as these apps will fight all the hacking and leaking efforts.
Best Authenticator Apps
---
Most of us need to use our username and password on different vendors and sites. To secure our login process, authenticator apps can be the best security option. But remember that not all apps can provide the most secure service. Only a few apps are officially recognized for this service, and we manage to list them in a row. If you like to learn about these apps and want to enjoy using one, you should check the details of each app below.
1. Duo Mobile
---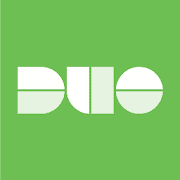 Duo Security LLC has brought the most powerful authentication apps for Android devices. Dup Mobile has been built to make your login secure and protective. It has a 2FA authentication service that you can use for any apps or website. This app will also send you notification of its use it. You can ensure that your next login will be secure once you check the notification. Eventually, you can use this app to manage almost everything about 2FA authentication.
Important Features
It's a safe app with the proper licensing agreement.

You need to add the link to your account to activate the 2FA authentication.

Indeed, you can use this authentication service on any app and site that require a password.

This app also lets you add any of your third-party links to it for extra security.

Apparently, this app comes with a very friendly UI, and anyone can use it without any previous experience.
Pros: You can simply use this app to scan QR codes using your phone camera. And this app uses the codes to scan so that it can activate your accounts.
Cons: The reactivation process is a little bit confusing in this app.
2. LastPass Authenticator
---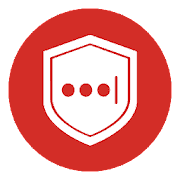 For your kind information, I need to confirm that LastPass Authenticator is not a part of the popular password manager, LastPass Password Manager. Instead, it is an independent authenticator app, available for both Android and iOS devices. This app provides efficient two-factor authentication with the safest service. In addition, you can secure an unlimited number of accounts with this app. If you already have a LastPass account, installing and activating this app will be a snap for you.
Important Features
It is very easy to manage your LastPass account using this app.

In your LastPass Vault, you can easily create a backup of your authenticator accounts.

Easy and one-tap verification function will save you time.

This app will automatically set up the authentication process using a QR code scanner.

Adding multiple accounts is also easy in this app.

It will initially provide you 6-digit codes, and that will take only 30 seconds.
Pros: You will get functions for all other third-party TOTP-compatible services and apps in this app.
Cons: Its compatibility with Apple Watch is quite poor.
3. Google Authenticator
---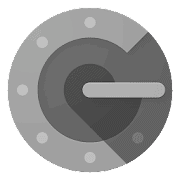 While Microsoft Authenticator and LastPass Authenticator provide extra facilities for their respective account holders, Google Authenticator is completely free and universal for all. For Android users, this app lets set up two-factor authentication using built-in Android features, which is also the same for iOS users.
Besides, this app is quite handy, easy to use, and convenient. Additionally, you can use this app for a variety of other apps, vendors, and websites too. Let's check out what's more it will provide.
Important Features
This app will generate verification codes, and for that, it doesn't require an internet connection.

The 2-Step Verification function is very easy to learn.

A clean theme with an extra dark theme is also available here.

You can use the stock camera for the QR Code scanning function.

This app eventually lets you add multiple accounts too.
Pros: Google Authenticator will set up the 2FA fiction automatically by QR Code scanner. You can also use this QR Code function to transfer accounts.
Cons: The online backup system is not very much efficient for Google Authenticator.
4. Twilio Authy 2-Factor Authentication
---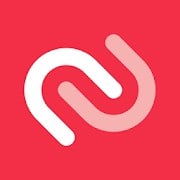 Twilio Authy is certainly one of the best authenticator apps to keeps your regular accounts more secure. With its extra layer of security over your digital account, you can feel more secure than before. Though it has top-class security, you have to do less work than the web service's built-in 2-factor system. Moreover, this app has an extremely minimalistic design. Here, you will need only 2 to 3 clicks to reach the key token for any 2-step supported account.
Important Features
It can securely backup data on cloud storage if you want. Apparently, it backup data in encrypted form, so you don't have to worry at all.

This powerful app indeed offers multi-device synchronization. Meaning you can add many devices to your account, and the 2FA tokens will automatically synchronize with them.

You can generate secure offline tokens on this app, and it eventually lets you log in securely into your accounts even when you are on a flight.

It also works with almost all digital accounts that support 2FA security.

Authy is one of the first authenticator apps that features 8-digit tokens.

This app is compatible with very old iOS and Android versions.
Pros: It is an incredibly light and totally lag-free app. Besides, it uses the same algorithms that banks use to sure their data.
Cons: Sometimes, you may face issues while personalizing any account.
5. Microsoft Authenticator
---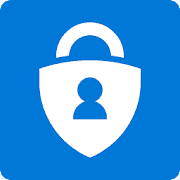 You can indeed get the best 2FA security with Microsoft Authenticator, a reliable authenticator app developed by Microsoft Corporation. It is the most appropriate that provides both security and ease. Microsoft Authenticator checks the authenticity of your device and network besides providing TOTPs to ensure tight security.
In addition, its magnificent and smartly designed UI makes this featureful app easier to handle. You will also find this app much comfortable to use.
Important Features
It has a Simple but secure notification approval login system. Apparently, it lets you log in simply by approving notifications from a trustworthy device.

In Microsoft Authenticator, you don't have to be connected to a network to get OTP.

You can also use the biometric unlock system of your device for its primary security.

It will eventually let you add countless web service accounts to it. It eventually doesn't show any lag for that.

You can simply add almost all supported accounts on this powerful app.

FAll Microsoft accounts holders will have additional account management options in this app.
Pros: The password autofill feature is available in this app. Moreover, it won't drain your device's battery much since it doesn't continuously use the network in the background.
6. 2FA Authenticator (2FAS)
---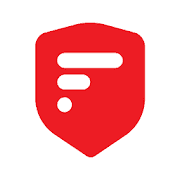 If you are looking for a more stylish 2FA app, you must try 2FA Authenticator by 2FAS. This incredible app includes services like QR-code-based authentication and others to make log-in faster and error-free. With it, you can totally skip the accidental wrong-input problem and experience less hassle. Moreover, this powerful authenticator app can be used for over 500 social and other sites. And all these happen without hampering the performance of your device.
Important Features
This app lets you use the biometric security of your device as its security. Apparently, it is much safer than pins or passwords.

You can simply backup your file both on cloud storage or on local storage.

There is a handy widget introduced in this app. It eventually helps you a lot to get into your frequently used accounts.

This app indeed features lots of customizable options like name, logo change, etc.

Tap to add system makes it easy to add new accounts in it.
Pros: The updates of this app arrives much frequently. Moreover, it features and stunning dark theme for black lovers.
Cons: It won't run on very early iOS or Android versions.
7. andOTP – Android OTP Authenticator
---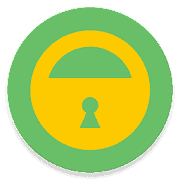 andOTP is one of the best authenticator apps in the Play Store that features a high-quality security algorithm in the backend. It literally makes it a completely hack-proof system. The good thing about this authenticator app is that it doesn't put your personal data at risk by handing it over to others. It also requires less access permission from your devices. Moreover, if you are in search of a unique and modern interface, this is the one.
Important Features
The storage for the app can be encrypted with two different backend security orders.

This app indeed comes with more than three different material-designed themes.

You can simply copy the code for 2nd step security without revealing it. It eventually protects it from anyone who is following your phone.

An advanced search engine is available in this useful app.

It also includes a "Panic trigger" system. Apparently, it let you decide what to do with the linked account in bad situations.
Pros: This app also features multiple backup options, including plain-text, Password-protected, and OpenPGP-encrypted. Also, different type of sorting is possible in this app to organize the accounts.
Cons: You may find Android KeyStore encryption a little problematic.
8. FreeOTP Authenticator
---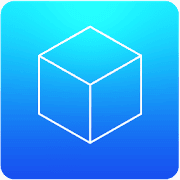 FreeOTP Authenticator by Red Hat is the best authenticator app if you own a low-spec smartphone. This time-limited 2 step authenticator app can effectively give you an extra layer of protection. It is the perfect prevention for your digital accounts from hackers and miscreants. The best thing is, you can use its protection on almost all popular 2-step authentication-capable sites. You only have to add them to this app and link with it for 2FA authentication.
Important Features
This app is quite effortless to use and add accounts.

It doesn't easily crash at all. So, you can rely on it in emergencies.

You can also run it on almost all low-spec devices without any lag.

The app itself never does negotiate with your data. Apparently, you and your accounts are ultimately safe in this app.

The encryption algorithms used in this app are powerful and effectively do their job.
Pros: This incredible app is one of the lightest ones out there. Moreover, it includes QR code scan technology and gives you error-free access.
Cons: The update of this app doesn't come much frequently.
9. TOTP Authenticator – Fast 2FA
---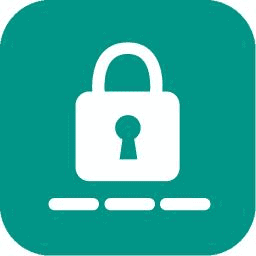 If you are a bit worried about your virtual accounts, then TOTP Authenticatorcold is great extra security for your accounts. TOTP Authenticator is one of the best authenticator apps for iDevices. It is also the easiest one to set security and modify. It is mostly because of its user-friendly and well-organized interface. Apparently, you can understand the functions of it just by looking and them. Every settings and service are right near your fingertip.
Important Features
The simple QR scan function is available in this app. It eventually makes login quick and errorless.

You can automatically input the key codes in Chrome and Firefox browsers with a single tap. You eventually don't need to put them one by one every time.

This app indeed comes with a widget. It helps you to reach your favorite account's key code directly.

You can simply set different and unique icons for your different accounts. It largely helps you to verify your accounts instantly.

This app includes an eye-catching dark theme.

You can do both cloud backups and offline backups with it and restore them on any device whenever you need.
Pros: TOTP Authenticator supports multi-platform. Meaning, it allows you to export your data from one platform and import it on others.
Cons: This app runs only on iOS 11.4 or higher.
10. Aegis Authenticator
---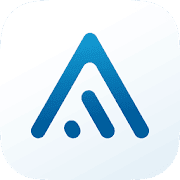 How about an authenticator that is compatible with almost all the 2FA supported apps on the Android market? Aegis Authenticator by Beem Development is the app that can do it, and it's the last recommendation for today. You'll need it if you want secure accounts on less popular sites or services. Along with that, this powerful app can support biometrical locks. For this, it is undoubtedly one of the most secure and painless authenticators of the market.
Important Features
It initially features lots of organizing styles. You can organize your web service to reach them quickly.

You can indeed create automatic backups of the vault to cloud storage with it.

This powerful app features HOTP and TOTP Algorithms. Apparently, these provide much stronger protection.

There are several themes and customizable options in the app to make it more elegant.

It also lets you search in this app using name or issuer as the keyword.

Aegis Authenticator is capable of importing entries of many other authenticators, including Authy, Google Authenticator, Microsoft Authenticator, etc.,
Pros: You can custom-group the most used accounts and get easier access to them. Moreover, a simple QR code scan system is included in this app.
Cons: The layout may feel a little complex to operate for some people.
FAQ
---
Q: Should I use 2-factor authentication?
A: You should use 2-factor authentication to counter any kind of cyber attack. Basically, the Two-Factor authenticator apps help users block almost 99% of hacking breaches that make your password weak and then stealable.
When you log in to any website or app, this process will recognize your username and password to provide a double layer of protection. So, to get extra security in each of your logins, you should definitely use a 2-factor authenticator.
Q: Which two-factor authentication method is the safest?
A: 2FA, Duo Mobile, and Twilio Authy are the safest two-factor authenticator apps. 2FA and Twilio Authy is available for Android and iPhone users. Besides, these apps are nearly a hundred percent safe and secure.
They are able to block almost all kinds of cyber threats. Also, you can use these apps for free, and there is no premium subscription fee as well. Aside from these apps, Microsoft Authenticator and LastPass Authenticator are also known for their protective service.
Q: What is better than 2FA?
A: Duo Mobile, LastPass Authenticator, and Twilio Authy are known to be better than 2FA. Basically, 2FA is the most popular authenticator apps for both iPhone and Android users. But the other apps also provide the strongest protection against cyber attacks as well. Besides, some of them come for free, and their hacking breaches blocking rate is nearly 99%. That's why these apps are well-known to be better than 2FA.
Q: How much safer is two-factor authentication?
A: Two-Factor authentication is 99.9% safe, according to Microsoft's statement. If an app or a vendor provides a multi-factor or two-factor authentication service, Microsoft recommends using it. Eventually, Microsoft has its authentication app too. Basically, the two-factor apps work to block cyber threats of any type and provide you the safest log-in.
Finally, Insights
---
You have already learned about the most popular authenticator apps for both Android and iPhone. There are both paid and free apps, you must see. So, check out the details properly and choose the one that suits your need the most. Also, remind us if we have missed some apps better than the ones listed once. We love to hear about new apps and also eagerly wait for your feedback. For any of your inquiries, you can contact us in the comment section. Thank you for your time.