When it is about business, having a vast network is essential. A network is again depending on how you are handling your connections and your proficiency with money transfer related to the modern business card. So, business cards play a big role in the modern business issue. Scanning a business card is essential to make an exchange of contact info or dealing with a transaction. And now, you can simply scan a card with your smartphone. For that, you can try the best apps to scan business cards.
Best Apps to Scan Business Cards
---
Relying on a random app to scan a business card is not suggested anyway. Because a simple mistake can make a huge disaster. So, we had to check multiple times to ensure the authenticity of the apps we are going to recommend today.
We are aware that you can be both iOS and Android device users. That's why we tried to mention the links of apps from both systems for your easement in founding the very app. Just check out the functions of the apps, and you will definitely find the appropriate one for you.
1. CamCard – Business Card Reader
---
CamCard, Business Card Reader is a fast and easy way to scan and read any business card. This reliable app lets you scan any physical business card, and you can easily use the info for contacting or saving in the device so it won't lose. Moreover, it gives lots of flexibility which real business cards can't give. Moreover, you will find tons of useful features that will help you maintain your multiple cards at once.
Important Features
It comes with a straightforward interface to scan and store any type of business card.

This app initially lets you search about the company news by using business card info.

You can indeed add notes or reminders to the stored contacts.

It also allows you to access the stored information through multiple devices.

This excellent app can navigate to the card's addresses directly via digital maps.

You can effortlessly enrich your profile using this essential app.
Pros: This app also supports lots of languages. Moreover, it lets you exchange e-cards with people without any hassle.
Cons: It may be a mistake sometimes if you scan lots of cards at once.
2. Business Card Reader – Business Card Scanner (Business Card Scanner by ABBYY)
---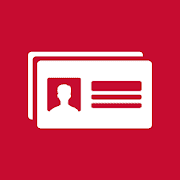 Business cards are quite important for many aspects since these tiny papers hold a lot of information about a business person or organization. But carrying a bunch of cards is painful. Business Card Reader is here to emit this pain by letting you store business cards' information on your Android or iOS devices. Furthermore, it imports data from the card through scanning, so there is no pain of manual input. Want to know more? Check out the following features right below.
Important Features
This app initially supports multiple languages and scans fluently in all of them.

You can easily edit and make business cards from plain text notes.

This app also lets you sync cards across smartphones, tablets, and PCs without any hassle.

It highlights uncertain characters and displays the original image to let you find any errors.

You can initially search in Maps for the address directly from the app.

It is super easy to search, sort, and group contacts.
Pros: It lets you backup contacts and restores them later. Besides, you can export information to MS Excel.
Cons: Some people think that this app charges much more than it should be.
3. ScanBizCards Lite – Business Card & Badge Scan App (ScanBizCards – Lite)
---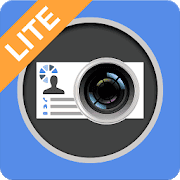 Almost all of us like to keep everything organized and arranged. To handle your business card that way, you can use a good app to scan Business Cards for that purpose while organizing all the card details. ScanBizCards Lite is a perfect one for that purpose. This amusing app initially lets you scan any business card and use the information for countless purposes. Additionally, this app makes sharing business card information really easy.
Important Features
With this app, you can create personal notes for the cards.

The card searching function of this app is quite straightforward.

You can use this app to export to CRMs that means customer relationship management.

It will also provide you a strong backup and restore facility for all contacts to Google Drive directly from this app.

Also, this app comes with a quite decent and user-friendly interface.

You can eventually scan conference badges with this app.
Pros: It can scan double-sided business cards. In addition, it lets you make customize folders for cards.
Cons: The scanning may need a very steady hand to detect information accurately.
4. Microsoft Lens
---
Let's find an efficient and popular way to scan business cards as well as other similar stuff. And now, it is Microsoft Lens that I'm going to recommend. Well, this popular scanning app initially produces stunning and high-quality scanning results, and you can have the best output. So, anyone can effortlessly use this featureful app without having any difficulties. Moreover, this app is way lighter than most others, and so it will run smoothly no matter which Android or iOS device you have.
Important Features
This app makes it easy and simple to scan any documents or cards with a very minimalist interface.

This app will provide a more accurate result than many other similar apps.

You can initially store the card contacts in cloud storage like OneNote or OneDrive directly with i.

This app lets you save scanning as PDF, Image, Word, or PowerPoint also.

You can eventually use and share business card information via social media.
Pros: Not only business cards, but it can also scan almost any type of handwriting or other writing and accurately recognize them.
Cons: Scanned data can have errors in a few cases.
5. Business Card Scanner & Reader – Scan & Organize
---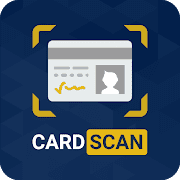 Business Card Scanner & Reader is a convenient and helpful scanning app that is definitely worth considering if you are in search of good apps to scan Business Cards. This incredible app removes all the hassle of writing down information from a business card or manually importing info into a device. In addition, you can quickly and mistake-freely enter any business card information via scanning that card through this app.
Important Features
You can easily modify, organize and search any of your business cards with this app.

It Initially features advanced OCR technology that scans business cards faster and error-free.

You can manually create digital business cards through this app.

This exciting app also comes with automatic backup support.

Additionally, you can scan QR Code and Fetch card details too with this app.

Its user-friendly design makes everything much simpler.
Pros: This app initially lets you export business card information in Excel CSV, outlook contacts, google contacts, and Vcards. On top of that, you can auto-sync your scanned information with a google account.
Cons: Scanning lots of cards at one time may result in information error.
6. Wantedly People scan biz cards (Wantedly People)
---
You can also input any business card into your contacts in a minute with the Wantedly People scan biz cards app. This useful app to scan business cards is very much time-efficient and hassle-free, where you can save all your business card information. Additionally, it is a fast and accurate app that comes with a very minimalist and user-friendly interface. Moreover, you can effortlessly use or share contact information such as email, address, phone number wherever you want.
Important Features
You can directly tap after a scan and call or email the contact.

This app can initially create a temporary URL and let you share it.

This useful app also lets you search by name, company, and job position.

You can eventually make a full professional profile by adding more information through a Wantedly profile.

Also, you can chat with the contacts of the cards via Wantedly Chat.
Pros: It apparently lets you scan a maximum of ten business cards at once. Moreover, the customer service of the app is quite easy to reach.
Cons: It deletes imported contacts if you uninstall the app.
7. Evernote
---
Who doesn't know the most popular note apps, Evernote? I'm sure you all are familiar with this app. Well, you must be thinking about why I am talking about this app in this content, right? For your concern, I love to inform you that Evernote has the most accurate scanning function that can scan your business card too. So, if you love to have a multifunctional app with both a note-taking facility and business card scanning function, then no other app can be so appropriate for you as this one.
Important Features
You can Initially save all your business card information in this app safely.

Folders with strong password protection will apparently help you store the business card information safely here.

Almost all the note-taking facilities are here with speech to voice facilities and vice versa.

The scanning function of this app is easy and nearly hundred percent accurate.

This app uses your smartphones' stock camera to scan, organize, and digitize your business card, documents, and other writings.

While working with a team, you can eventually share your notes with other team members directly from this app.
Pros: In a card information folder, you can add audio files, photos, and other files, including PDF, docs, etc. Additionally, it lets you capture all the meeting notes too.
8. Biz-Card: The Business Card App
---
If you ask me to recommend a business card handing app with an accurate scanning function, how can I not mention Biz-Card? It's very useful that that comes with endless features. First of all, the app comes totally free of cost. When you install the app, you have to put up all the necessary information saved in this app. Apparently, you can save a copy of it too. Whenever you run out of cards or just can not remember to carry them, you can use this app. Moreover, it supports multi-line notes.
Important Features
This app apparently comes with a QR code which you can scan with any QR scanner.

It indeed allows you to share the card through Bluetooth, Messaging, Android Beam, and more.

For more convenience, the app will synchronize with your phone contact.

Multiple individual cards are easy to add with the available feature.

You can also share contact details in Android Wear as it works with that.

Here, you can work with or without any internet connection.
Pros: There is an option to enter each detail manually. Additionally, you can pick information from your phone contact.
Cons: You can not edit the phone number labels in this app.
9. CardScanner
---
Since you are looking for apps to scan Business Cards, CardScanner is a good one that you will not regret installing. The app has got a fast processing system for your business cards. Furthermore, it is formatted and automatically digitized to find all the information from your captured picture. Here, you will get support for several character sets such as Cyrillic characters, Latin characters, Japanese characters, and more. Additionally, all your data will be safe with the protection of the app.
Important Features
You can simply capture a business card to save the profile picture as well as the notes to contacts.

If you need to include extra notes, you can capture the back of business cards too.

When you wish to process a lot of business cards, you can indeed use integrated batch processing.

There is an additional CRM version of this app that you can use.

Recorded export data is initially exportable easily with Microsoft Dynamics, Salesforce, Pipedrive, etc.

Here, you can check the duplicate data that already exists in your system.
Pros: Outside of the CRM system, you can save files in Excel format. Furthermore, you can add sketches, image files, etc., as attachments.
10. CardHQ – Business Card Reader
---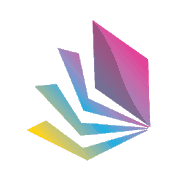 CardHQ is one of the most versatile card scanning and card information storing app for Android. It works very fast and does not require many system resources to run. The app interface is minimalistic and straightforward. You can share any saved business card information with your friends and other contacts with just a few taps. Moreover, there is support for multiple languages, which gives it an edge over its competitors. You can check more of its unique features in the following part.
Important Features
You can scan multiple business cards simultaneously.

It scans information from any type of physical card thrice more accurately compared to similar apps.

You can bookmark your favorite cards and frequently needed ones for quick access.

It integrates social media shortcuts for quick sharing on popular platforms.

You can immediately use the scanned data and look into the internet using shortcuts.

This app is free to use and does not inflict any restrictions
Pros: You can scan and save an unlimited number of business cards without any issues. This app includes auto-backup, which ensures your data protection.
Cons: Some users found inaccurate inputs, and they had to edit the details manually.
Our Recommendations
---
So, here we are in the final moment to recommend our narrowest suggestion and then take the leave. Well, before shortening the list of recommendations, I would like to remind the iOS users that there are four apps on the list that are not available on AppStore.
So, you better choose one from the mentioned apps for iPhone. And I'm sure you will find all the good apps there. However, from our study on the apps of this category, we found CamCard and ScanBizCards Lite are the most powerful ones. This is because they share the essential features and most accurate scanning functions.
Finally, Insights
---
Business card scanner apps are apparently a must-have for almost all business holders. Before checking the list, most of you already used lots in the past. If you know a better app other than these, please share it with us. Also, inform us which app you found the best from the list. Your suggestion matters a lot to us. Thank you in advance for your support.