The anime world is growing daily, and many new viewers are joining the active anime-loving communities. So, anime-watching apps are in high demand; most of them are using mobile devices to consume them daily. Here, we have come up with some of the Best anime streaming apps for Android for your convenience. Of course, watching on a big screen or on a PC is much fun, but on the go, Android apps are great for quick entertainment.
Before we start, one thing is essential to make clean that you may not get a popular anime streaming app that is free to use. And paying a few bucks to enjoy a limitless animation experience won't be in vain. Still, we suggest you check every app's details before paying for it.
Best Anime Streaming Apps for Android to Enjoy Unlimited Anime Shows
---
Anime streaming apps are available on both Android and iOS platforms. They are getting popular daily, and some even offer free shows regularly. You might get confused with hundreds of streaming apps in the play store, so I have short-listed the seven best anime streaming apps for Android. Without any doubt, I can confidently say these apps are capable of meetings your expectations.
1. Netflix
---
Let's start the list with the best anime streaming apps for Android that come with recent and classic animation. Netflix allows you to have a huge anime catalog that offers Naruto, Naruto Shippuden, Demon Slayer, Spy Kid, and so on.
Moreover, it has many excellent features, and people from most countries can control this app. And below each anime, you will see the genre written with it, so you can choose the one that you find interesting.
Important Features
This app has cross-platform support. Thus, you can enjoy it on multiple Android devices.

You can download episodes that you want to enjoy later.

This app will help you watch the highest-quality anime series or movies.

You will find the original voice cover of the anime and even the English-dubbed one.

There will be a My List option where you can enlist the anime for a later watch.
2. AnimeLab
---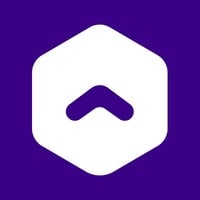 Let's meet an app that is well-renowned in the Anime World and has a clean and intuitive interface. No doubt that AnimeLab brings you the platform where you will find any anime of your choice, and it is entirely free.
But the free version will only allow you to a very certain number of anime, and the streaming quality is 480p. There will be options for both trending and popular anime shows, and you can choose the best one out of them.
Important Features
This anime streaming app for Android supports offline playback.

You can even cast anime on your TV through Chromecast.

A search bar on the top will help you get the anime at the quickest speed possible.

You will get both the subs and dubs of animes on this app.

You can stream anime on five devices altogether.
3. Crunchyroll
---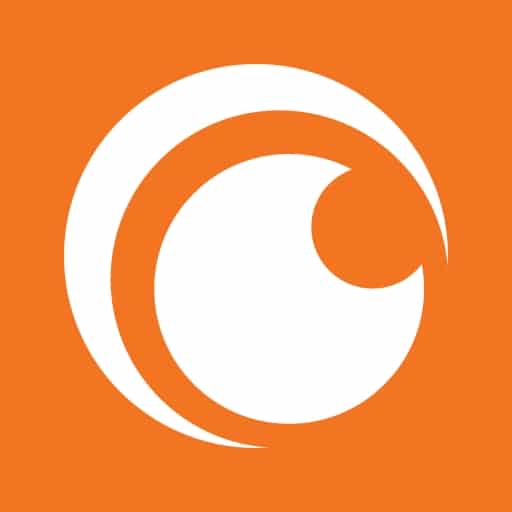 If you are looking for an anime streaming app that offers a vast catalog, including the latest anime and the classics, then Crunchyroll is the best option. Besides, it has an intuitive UI, and any user can easily tune in to their favorite anime.
This anime streaming app will give you updates of the past seasons to new episodes, and of course, you will find the original version of it.
Important Features
It allows you to create a watchlist where you can keep your favorite anime to enjoy later.

This popular Android manga app comes with an offline mode; thus, you can enjoy shows anytime you want.

You will find a new episode within one hour since it first aired in Japan.

You can stream this app on six screens of devices together.

There will be animes for different genres enlisted, and you can pick your favorite one.
4. VRV
---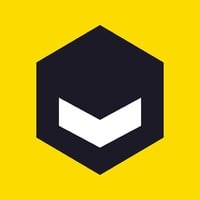 Meet VRV, one of the best anime streaming apps that are built around fandoms. Besides, You will find most of the popular and upcoming anime shows in the quickest way possible. Each anime has short descriptions of the plot and genre.
And you can enlist your favorite anime to enjoy later. Although this streaming service is only accessible in the United States, you can get through using VPN.
Important Features
You can give your feedback or comment and share it with the community about the anime shows.

There will be a search bar at the bottom to help you find the latest anime that just have been aired.

It supports offline viewing for the user to enjoy at any time, anywhere.

There are lists of episodes of each series arrayed in a line, so you will not have a hard time finding it.

This useful anime streaming app for Android also supports different media channels like Crunchyroll, VRV Select, etc.
5. Funimation
---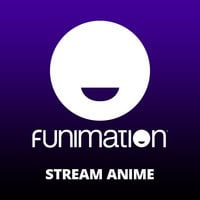 If you love to stream anime anywhere and at any time, Funimation is the best choice all along. This app offers the largest collection of subtitled shows from Japan and even English-dubbed anime for International users.
Moreover, it has a really rich library of ad-free anime features, movies, and top trending shows, including Attack on Titan, Fruits Basket, Demon slayer, etc. Plus, there will be classics like My Hero Academia too.
Important Features
This app adds new dubbed episodes only after two weeks of Japanese broadcast.

You can download your favorite show and enjoy it offline.

This app allows you to add shows to your favorites so you can keep track of the show.

You can skip both forward and backward within ten-second increments.

It offers multiple genres of anime, including action, adventure, mystery, romance, and gothic, and you can pick your favorite one.
6. iQIYI – Drama, Anime, Show
---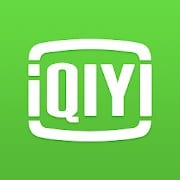 Enjoying your favorite anime will be easier and of better quality than before. iQIYI has come with unlimited animation series streaming, and you can find all your favorite series here in one place. Whether it is the classic Naruto series or the latest Jujutsu Kaisen, you will love to watch them all once you start using this app. It's because of the high-quality video this app offers, which ensures a better experience.
Important Features
Not just animation series, you will enjoy unlimited Asian and Korean drama series here in this app.

This flexible anime streaming app for Android will suggest to you all the latest shows on the homepage.

You can enjoy Anime shows with 1080p and customize the video quality too.

This app also supports 4k video, but you have to ensure a better internet connection for that.

Also, you can enjoy shows with Dolby sounds for a better audio experience.

You can enjoy running one account on multiple devices too.
7. Anime TV
---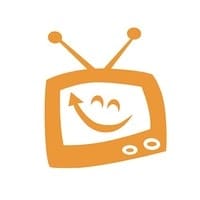 How about trying an anime streaming app for your Android device that lets you enjoy over ten thousand anime shows? Be careful; it's the final app I am going to list here. Well, it's Anime TV, and we selected this app for a bunch of its amazing features.
It initially lets you enjoy anime shows with the full HD video quality. Besides, better sound quality will pair with the best video graphics to take you to the world of anime heroes.
Important Features
This app categorizes all anime shows based on their genres and themes.

You can search for your favorite show by name, genre, or author.

This app will keep you updated with the latest series and movies.

If you want to watch the shows with subtitles, you will get them here too.

It's a free app that you can use on almost all Android devices.
FAQ
---
Q: What is the best anime streaming app for Android?
A: Crunchyroll, Anime TV, and Netflix are Android's best anime streaming apps. Besides, all the listed apps have enough content to keep you in the world of animation all the time. But most of them are not free though you will get premium features from them.
Q: Is Crunchyroll better than Netflix for Anime Series?
A: If it is specifically for animation series, Crunchyroll is better than Netflix. But if you are considering both movies, TV shows, and animation series, Netflix is definitely the best option. Indeed, Netflix is now the most popular streaming platform worldwide.
Q: Is Funimation better than Crunchyroll?
A: Crunchyroll is better than Funimation for a specific reason. It's mainly the quantity. Crunchyroll has come with more content than Funimation usually contains. On another side, Funimation is cheaper than Crunchyroll. But we will say that you can use any app as both contain sufficient shows for you.
Q: Is there any free anime streaming app for Android?
A: Most of the popular anime streaming apps are paid though there are some free apps too. Anime TV is free and lets you enjoy thousands of anime shows. You can also use YouTube to enjoy different anime movies, which is also free. But it is hard to find original shows with better quality on YouTube.
Q: Why can't I use VRV to watch anime shows?
A: VRV is a very popular anime streaming app for Android, but all Android users cannot use this app for a reason. This app is only available to use in the United States. So, you may not have access to use this app if you are out of the country.
Final Verdict
---
Let me clarify one more time about the list of apps. Except for the last option, all the apps don't offer free service. You have to pay for unlimited anime streaming monthly or yearly. So, if you are really into anime, you need to pay a little to get the best anime-watching experience.
If you love to enjoy different types of shows, Netflix must be the best anime streaming app for Android; you should try it. YouTube is also a good option which is free of cost. Still, we didn't list it as it's a versatile app, and you must have it on your device.
So, let us know which app you plan to use to enjoy unlimited anime shows. Also, make sure to inform us about your experience with the app to help beginners choose the right app. Thank you in advance.