Nowadays, photo editing apps are developed widely, and new functions are unlocked for users. Among all the new photo editing functions, face-swapping technology is probably the most innovative one. Basically, this unique function works to change your face in a photo. And you can use it to change your face in different ways. You can swap your face with a child, old, or even younger version. Also, some apps let you swap faces with animal ones too. However, if you like to edit your photos this way, you can use the best face swap apps for Android and iPhone.
Best Face Swap Apps, Your Must-try for Unlimited Fun
---
Remember that the function of swapping faces is not an old technique. Eventually, it's a very recent innovation, and so, most apps fail to provide this function properly. But we use a lot of apps to find the best apps for this editing fact. And with our first-hand experience, we can guarantee that the following apps work the best to swap your faces on the photos. If you are already interested, you can simply check the brief description and find the appropriate one.
1. B612 – Best Free Camera & Photo/Video Editor
---
No doubt that B612 is not just an effective face swap app for both Android and iPhone but also the best photo editing app. SNOW Inc has brought this app for the people who always love to take beautiful photos and edit them. About the face-swapping function, this app has so many things to impress you. It comes with a lot of face filtering technology that is not very common to many apps. Let's see what more it will provide.
Important Features
This app initially provides very simple face-swapping functions, and anyone can use it easily.

You can indeed use facilities like photo painting, make-up adding, face resizing, and so on.

Add stickers, texts, and glowing lines is very fun and also available here.

Hundreds of photo filters are also waiting here to turn your photos and videos into something magical.

You can eventually use the advanced AR effect on the photo and change the shape, color, and hairstyles of your face.
Pros: You can also use the available upgraded video editing tools for many projects. Eventually, you can add stickers and music to the video as well.
Cons: To save an edited photo and video, this app takes more time.
2. FaceApp – Face Editor, Makeover & Beauty App
---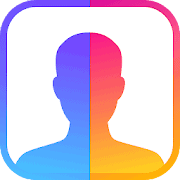 Let's meet one of the best face swap apps that come with advanced AI and smooth texture. FaceApp is basically a multifunction photo face editing app that comes for free. To turn your face into a childish, oldish, or younger one in the photo, you can use this app for sure. There are different photo swapping functions that eventually let you change many things about your face in the photo. Anyone can easily use all the functions of this app because of its minimalist interface.
Important Features
Genderswap is very smooth in this app. You can particularly change gender criteria on your face using advanced functions.

Highly developed artificial intelligence will find the best hairstyle, makeup, and color tone for you.

This app provides very smooth old and young filters as well.

Unique features of this app will show how your future kids will look like.

You can additionally use the morph function to collaborate your photos with others' ones.
Pros: Buttons of almost all the social sharing sites will pop up right after you edit a photo or video. So, sharing your edited content is very easy in this app.
Cons: Some users don't like the free version that comes with so many limitations.
3. Snapchat
---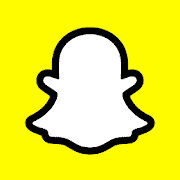 I am sure you don't say that you are not familiar with Snapchat. Now in the world of virtual socialism, Snapchat is one of the most popular apps after Facebook and Instagram. Now, the question is why I am talking about a social media app in the list of the best face swap apps, right? Well, this app comes with a remarkable face-swapping function, and I can assure you that you won't find other apps so effective in this section like Snapchat. Let's then see how it works.
Important Features
You can use tons of photo filtering options in this app.

Genderswap and old young filters are indeed available here.

The photo function of this app lets you make anime faces and animal faces too.

You can share all your edited images directly in this app and share them using different social media.

It also lets you make new friends and contact them through messages and video conversations.

You can additionally use thousands of emojis here and even set them on your photos.
Pros: Every time you open the camera from this app, tons of photo editing functions will pop up. So, you don't particularly find the functions one by one.
Cons: If you don't like the idea of using social media with the face-swapping function, this app isn't for you.
4. Reface: Face swap videos and memes with your photo
---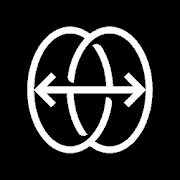 Our next recommendation must be Reface. No doubt that it is one of the best face-changing and photo editing apps available on both PlayStore and AppStore. NEOCORTEXT, INC has brought this app to the town to help you use multiple face editing options. You can even use this app to make realistic face swap videos. Seems funny, right? Maybe but it has so many functions that must get your attention.
Important Features
This app initially lets you copy and paste your face on the image of celebrities and other people.

You can also use this app to paste your images on beautiful locations like on the beach, under the Aurora Polaris, or even anywhere.

Apparently, this app also supports gender swaps and live face swaps as well.

Photo animator is the best part of this app, and it will eventually help you turn a photo into a video file.

You can directly share all your edited photos and clips directly from this app.
Pros: Not just on photos, you can initially swap faces on many GIFs and videos. There are perceivable tutorials available in this app to teach you the procedures.
5. Face Swap Live
---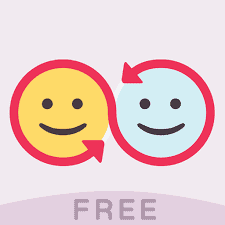 Who doesn't enjoy switching faces with a friend or a photo in real-time? Well, Face Swap Live has some excellent features where you can switch your face with stars like Merilyn Monroe and so on. Moreover, This software isn't only about putting your static photos, but you can switch faces live from the camera's video feed. So, you can have fun placing your moving mouth to your pets or any figures in life and with 3D effects.
Important Features
This software has almost 25 effects in the built-in library, and you can use any of them for free.

You will initially find mask mode or use a mask in photo mode and save your favorites in the mask library.

Apparently, you can use a fingerprint to distort your face in crazy ways.

It has come with the Face Goo and Wrap studios along with the 'deal with it' meme effect.

You can indeed enjoy bald head effects and pirate 3D effects too.
Pros: With party mode, you can simply mix photos with beards, mustaches, hats, sunglasses, etc. In addition, you can search for millions of face masks in it and save the funniest.
6. MixBooth
---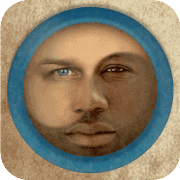 PiVi & Co has launched a useful face swap app for Android and iPhone that lets you merge two faces in the funniest way. Indeed MixBooth has multiple functions to mix your face with photos of friends, families, or with example pictures. Moreover, you can put your photos with Santa at Christmas and with tons of celebrities too. No wonder it is the best option to throw your friend a guess whose face you are mixed with, and you can share via email, Facebook, or Twitter.
Important Features
You can initially choose a face from many and merge them in the same picture.

Face detection will indeed help you with auto-cropping while mixing face.

This software simply works with photos from your built-in camera or photo library, or Facebook photo albums.

You can also save the mixing result in the photo library, and later you can scroll it to an in-app library.

With skin color auto-adjustment, you can have the same skin color in the merged photo.
Pros: This software takes only a few seconds for the transformation process without an internet connection. Furthermore, you can just shake your device for before and after views.
iPhone Android
7. Face Swap Booth – Face Changer
---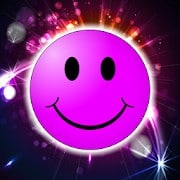 If you intend to get the best swap results, then Face Swap Booth is the best option for you. This software allows you to pick your favorite celebrities or special facial features and swap your face with theirs. Besides, you can enjoy face swap live with your friends in real-time and maybe give a beard to yourself and share with everyone. Additionally, you can superimpose any object in your photos and your face in multiple photos with endless fun.
Important Features
This effective photo editing tool has advanced editing tools to merge your image with others perfectly.

It has an advanced auto face detection indeed, and you can save faces to use later.

You can initially have brightness and saturation adjustments in your creation.

The app has tons of preloaded celebrity photos and faces available.

You can simply use the saved faces in multiple other photos endlessly.
Pros: This app also allows you to import photos and faces straight from Facebook. Furthermore, you can swap whole or only some parts of the face like eyes, lips, or nose.
Cons: The navigation system is a little clunky here.
8. Face Swap – Photo Face Swap
---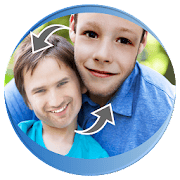 Face Swap has come with some of the best features that allow swapping faces in your photos perfectly. The navigation system is smooth, and it brings the most realistic face swap results. Additionally, you just pick a photo from your gallery, or you can click a new one with your device's camera. Undoubtedly, This free app is simply a face juggler, and you can even mix your face with your favorite celebrities with it.
Important Features
You can simply swap faces with two different photos with the great control system.

This photo-matching tool allows you to swap 6 individual faces in one single photo.

You can indeed save your merged photos in your gallery for later usage.

It also lets you point the eyes, mouths, or chin and locate the face with this app.

This app eventually includes face bomb effects, so you can put many people with the same face in one picture.
Pros: You can share your creation on Instagram, Facebook, or other social networks. Moreover, you can mark your favorite photos and put them in the library.
Cons: This software doesn't allow the blend of skin tones in mixed photos.
9. Copy Replace Face Photo Editor
---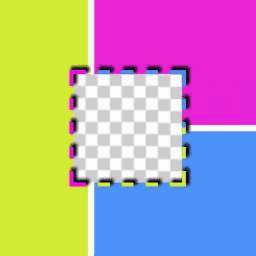 How about an app that copies and pastes face directly in multiple photos? Well, Copy Replace Face Photo Editor is loaded with advanced features so you can save faces and reuse them in other photos. In addition, you can just copy any parts of the face like eyes or nose or copy the whole face if you want. Besides, this software lets you layer multiple faces on top of each and bring the best photo creation ever.
Important Features
This app has a college function, and you can try new hairstyles in your photos too.

You can blend different faces and superimpose any in the background.

The face bomb feature will help you to put the same face on everyone in one picture.

You can blend your face with pre-loaded celebrity photos and save faces for later usage.

This software has unlimited face combinations and overlays masks to custom your picture.
Pros: You can share your unique creation with your friends. Plus, this pulls faces from your Facebook accounts as well.
Cons: The software puts a watermark in your screenshots.
10. Instagram
---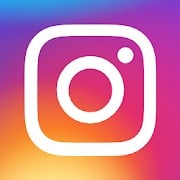 Instagram is not only a software that gives the best face swap result, but it is loaded with remarkable features and brings things you love. It helps to connect with the people and discover what's new from others all over the world. Furthermore, It has features to merge your photos with others in the most realistic way and another editing tool to match the skin tone as well. Besides, you can follow other's feeds and eventually find your own community for greater fun.
Important Features
You can add photos and videos to your Instagram story, and it will remain for 24 hours.

This software indeed allows you to message and video calls your friends directly to enjoy fun conversations.

You can simply post videos and photos in your feeds, and it will appear to the people who follow you back.

There is an IGTV section for longer videos from your favorite instant celebrity.

It also includes some excellent photo editing tools like Boomerang, and you can even go to live to have fun with your followers.
Pros: The software has multi-capture and layout options, and you can browse amazing effects too. Plus, you will find small businesses, shop products, and so on.
FAQ
---
Q: How can I put my face in another picture?
A: You can simply put your face on another picture easily using the best face swap apps. Generally, a face-swapping app provides all the functions to swap faces. For that, you need to provide access to the media to select the particular images to swap the face in the photo.
Q: What is the best free face swap App?
A: B612 and Snapchat are the best free face-swapping apps for both iPhone and Android users. Most other apps are also free. But some of them provide a premium subscription for extensive facilities, which are not initially mandatory. After using a considerable number of apps, we can confirm that most of the following apps will provide you the best facilities with the free version. So, you can just go for any app out there.
Q: What is the best face swap video app?
A: Reface and MixBooth are the best face swap video apps. Both of these apps are available for both iPhone and Android users, and they come for free. Also, these apps let you swap faces on GIFs and short video clips. The procedures of making videos with faces wap functions are also there with perceivable tutorials.
Q: Is face swap online safe?
A: Yes, face swap apps are almost safe. In this case, I would prefer to use some trusted apps. Often dangerous elements are kept hidden inside simple photo editing apps. You can simply use the following apps safely. Besides, most of the face swap apps don't ask for access to other systems except the gallery so that you can use images directly from it.
Q: Can I use my own GIF on Reface?
A: Yes, you can use your own GIP on Reface. It is one of the best face-swapping apps that lets you paste your faces on GIFs and video clips. Besides, it is also 
Finally, Insights
---
Face swap is definitely a funny thing for sure. You can use the following best face swap apps to swap your photos with other photos of your friends, celebrities, and others. Also, most apps provide extra functions to make editing photos fun and exciting. So, that's our part today. Hopefully, very soon, we will come with something new. Till then, stay safe and connected. Thank you.