In this competitive era, you must invest an extended amount of time to create a remark on your workability and efficiency. That means spending more time on your office desk. Well, there is an escape, and I am talking about some of the most expedient officer apps for Android. These apps have been proven as a great source of relief for workaholics. These apps let you multi-task, as you can complete your presentation while you are stuck in traffic.
You don't have to be in your office physically to manage your office work. Apart from this, as these apps are designed for smartphones, they are also smart in nature and can literally mound your task into a world-class presentable piece of work. All you have to do is to choose the best office app.
Best Office Apps for Android, Must-try for Job Holders
---
For sure, you will get thousands of office apps in the PlayStore. Most apps can create documents, powerful spreadsheets, presentations, etc. Moreover, these apps ensure the highest security for your documents as they are integrated with clouds.
Still, you should be picky when choosing the most suitable office apps for Android related to your work. To make your task easier, we have thought to invest our time in researching the best office apps to help you out, and here is the result.
1. Microsoft Office
---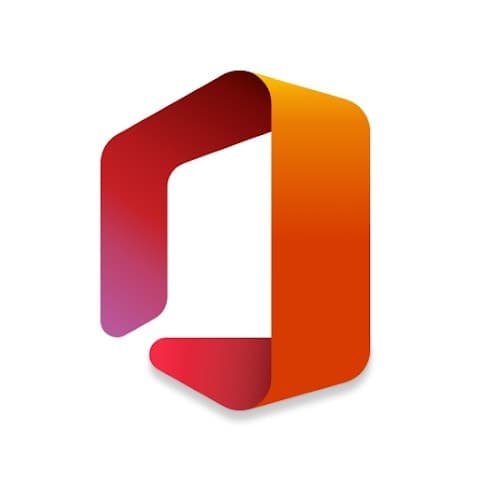 Microsoft office suite is, in a literal sense, the best office app for Android. This office suite comes with Word, Excel, PowerPoint, and OneNote apps. These apps can firm the best team, and this team in your phone can actually make you able to transfer your office from into your phone.
You can produce, edit, view, and share documents, presentations, and charts. This office suite has an amazing layout, templates, and collaboration abilities. You can share your data and also can keep it safe on cloud storage. This office suite is highly recommended.
Important Features
Microsoft PowerPoint syncs high-end, classy, customizable presentations with OneDrive, and you can create new items or edit the already existing files. No need to switch on a laptop; this app on the Android phone can handle it all.

Microsoft Word has modern templates, formats, and layouts; thus, assignments, projects, blogs, notes, letters, and scripts look great on all devices. It offers to share docs and PDF files via email, Skype, and many other platforms.

Microsoft Excel has excellent templates, formats, and features that can calculate and make financial analysis easy.

Microsoft office suite has a great surface on every device.

With the improved version, collaboration can be done, and the earlier version can be found in the draft.

This office suite shares slides and invites viewers to put comments and give feedback. This is a great app for collaborating.
2. Google Drive 
---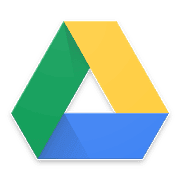 Google Drive is the Best Office App for Android that keeps all your data safe, whether a document, video, or photo; they are all safe with safety backup systems. This is a smart locker that never risks your information. Google Drive has magnificent apps such as Google Slides, Google Sheets, and Google Docs and features for viewing and editing data. It can also add comments.
Important Features
Google Docs creates, edits, shares, and collaborates documents.

Google Sheets Creates, opens, edits, and shares spreadsheets and supports adding and responding to comments.

Google Slides makes presentations and has editing options as well.

Google Drive Shares folders and files very easily, Stores data, and gives access to data from anywhere. It shows activity and file details and provides a quick view.

Enables access to Google Photos for images and videos and Restricts access to comment, view, and edit.

One can use this office suite offline as well.
3. WPS Office – Word, Docs, PDF, Note, Slide & Sheet
---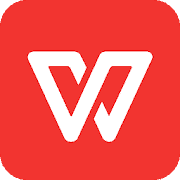 Though it is the smallest app in size, it is the Best Office App for Android for its compatible features. This app is a powerhouse of all the necessary features that an ideal app should keep. It is a complete blend of the spreadsheet, presentation, worksheet, memo, pdf, doc's scanner, and most importantly, word.
It gives you the experience of stepping one step ahead with its collaborating features with Excel, Google Docs, Word, Adobe PDF, and Memo. This app has become the best office suite for Android due to its compatibility with Google Docs, Excel, Google Slides, Microsoft Word, PowerPoint, Open Office, Google Sheets, and Adobe PDF. Spreadsheets with this app become easy to create and stand out from others. This app can be your easy way to impress your boss.
Important Features
Document, Presentation, Memo, Spreadsheets, and even Allows to view and convert PDFs; documents are extremely easy to share; presentations come with updated animation features, layouts, and transitions.

It uses the mobile camera and scans documents into images and PDFs; the Surface layout is good, with special night effects on PDF reading and adds annotations and bookmarks.

Supports Cloud Drive; thus, users can access documents from any device.

This app makes multi-tasking easy with the support of Multi-window mode.

Multiple language support and various file formats are available.

Presentation templates, text-to-image converters, and font packages are available.
4. Office Suite – Office, PDF, Word Sheets Slides Note
---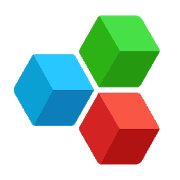 Office Suite is the most suitable app for job holders and has maintained its position for a long time, but recently this app received cages and transformations and became closer to Google Drive.
The free version has all the basic features, and recently it added cloud storage features to be similar to the Microsoft OneDrive. This app has been considered the best office suite for Android globally, as one can sign into this app from anywhere with a phone number.
Important Features
It has an interface quite similar to the desktop and creates office documents.

It supports most of the common formats of Microsoft and some of the additional formats as well. Advanced synchronization with files and access to both local and remote files.

Supports PDF scanning, exchange, and Chat features; sharing and spell checker features are now available.

It supports cloud storage and ensures Microsoft compatibility in document reading.

Localized in around sixty-eight languages and provides personal profile features that may handle the settings and work on multiple documents.

It protects the work and enhances the beauty of presentations with great themes.
5. PlanMaker: Spreadsheets
---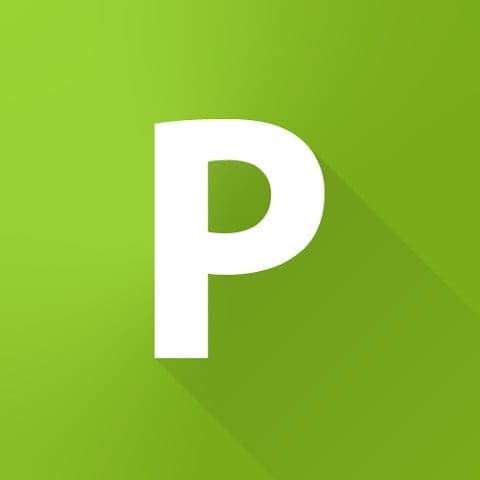 SoftMaker has brought a set of the best office apps, which can be considered the alternative choice for the Microsoft Office app. This office suite has a trio of alternative combinations of Microsoft, such as PlanMaker (Excel), TextMaker (Word), and Presentations (PowerPoint). And the Planmaker is your must-try. This office app will undoubtedly bring you an excellent working experience with your Android phone.
Important Features
TextMaker is collaborating app that lets you create, edit, and format texts and documents and saves them on cloud storage. The user interface appears even on your touchscreen device as if you are working on your pc.

PlanMaker lets users create and edit spreadsheets. This app has syntax highlighting to find out the calculation error easily.

Presentations are another collaborating app that allows you to format and create presentations and slides on an Android phone.

This app supports cloud storage.

Layouts, templates, and toolbars have been improved with the latest update.
6. Polaris Office – Word, Docs, Sheets, Slide, PDF
---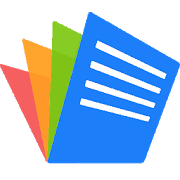 Do you want to know what makes Polaris Office a must-have office app? Well, loads of features that any other similar app has not launched are the secret behind the immense popularity of this app. There are usual features like various format support, document searching, encrypting, and many more. Let's have a glance over the essential features of this app.
Important Features
It is available for cloud services and Supports around eighteen global languages.

This is only 60 MB, extremely compact, and Supports different file formats.

It has pointer and pen features, and users can edit, create, and open any file.

Notes and comments can be written on PDF files as well.

Compatible with other office apps and improves the creativity of users.

Inserts video clips and enables writing ideas with hands.
7. Dropbox
---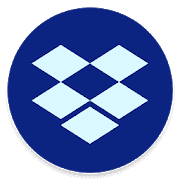 You can also try Dropbox. It is such a robust office app that gathers and sorts all your files in a single app. Dropbox became the best office app for Android with its feature of sharing big files, scanning files, and sorting files. This app has a great ability to collaborate with other apps. An incredible app to centralize all your files and folders.
Important Features
This app has a document scanner that converts receipts, notes, and whiteboards to PDF files.

Can collaborate with others with the shared folder features,

Comments and feedback can be added to a document with this app.

Billions of users use this app without any trouble as it offers a smooth interface.

Word, Excel, and PowerPoint files can be edited, viewed, and shared.
8. Evernote 
---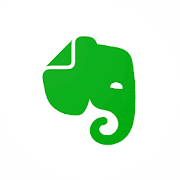 This app is a collaborative app that ensures you are comfortable brainstorming and making notes. Not only for corporate people, but the app can also be useful for students who like to make notes and tag notes. This app has features like social media, as it has a newsfeed that shows similar content to your notes.
Important Features
This app lets you create notes, tables, and lists within a few seconds.

It will enable you to share notes by URL.

It also works as an effective Android reminder app to remind you about any of your tasks.

Evernote also saves data and ensures a high-security policy with password encryption.

This app offers a clean user interface, and everyone feels comfortable using this app.
9. Google Keep – Notes and Lists
---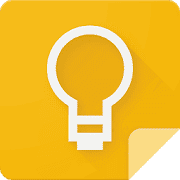 Google Keep is meant to be your personal office diary that can certainly remind you about your important dates and meetings. This Android note app features taking notes, listing, checking off completed takes, and reminding of times. It offers unlimited undo options, and you can draw on any folder. You can also change the color and style of the folder.
Important Features
Google Keep lets you collaborate with others to share lists and notes.

You can also create and edit notes and lists, which also works as a reminder.

It can search and color notes, and insert drawings.

You can pin essential notes and archive or delete them when you don't need them.
10. Microsoft Office Lens – PDF Scanner
---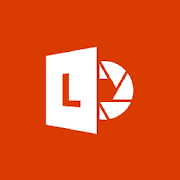 This Microsoft Office app enhances, trims, and highlights images and documents. This app can convert images into PDF files. This is the best free office app for Android that benefits both students and people who need to sort their office work on their phones. It usually becomes helpful for job holders in different ways. Let's check out the most important features of this app.
Important Features
It helps to share and save documents and files to OneNote and OneDrive.

Uploads and scans notes, documents, and receipts.

It increases both office and school productivity through the scanning feature. This feature can scan hand notes and print files, and save them to OneNote.

This app is easy; the home will display all necessary folders.
This app is suitable for both students and office job holders.
11. Microsoft Remote Desktop
---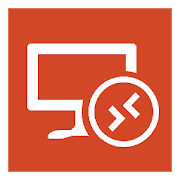 Microsoft Remote Desktop is the best free office app for Android devices, as it can control a remote PC. This app builds a connection between your phone and a remote pc. With this app, one can access a PC and use the pc monitor to show their presentations and worksheets. One can run a program, draw something or demonstrate charts through his mobile to a remote PC.
Important Features
It can access any data or resources by users' IT Admin.

Manages the user accounts gateways and ensures a multi-touch experience.

Streams high-quality audio and video.

Remote PCs with Windows Enterprise, Server, and Professional can be accessed.
12. Docs to Go™ Free Office Suite
---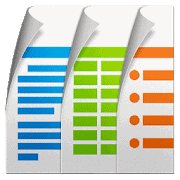 Docs to Go has some amazing features in creating, viewing, and editing presentations, spreadsheets, and doc files in its free version, and the paid version has a lot more to surprise you. This is probably the best office suite due to the cloud support feature. It connects to cloud storage and collaborates with Adobe PDF and Microsoft Office files.
Important Features
No need for account signs up.

Creates, Edits and Vies MS Office files and views PDF files, and Files can be sorted by listing on names or sizes.

Formats and highlights files and Localized in multiple languages.

Find and replace features and features to insert tables, comments, graphics, bookmarks, hyperlinks, footnotes, and endnotes.

Bullets and numbering, and paragraph alignment features are available.

Extensive cells, sheet format, and word count is present.
Download
13. Smart Office – View & Edit MS Office files & PDFs
---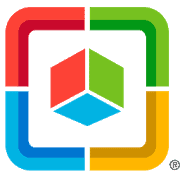 You can also try Smart Office. This app comes in a sleek design and ensures the freedom to handle your office work when you are on the go. This one is probably the best office app for Android that can handle all your tasks; your presentations, word files, worksheets, slides, Pdfs, and all other tasks you may need to handle. The motive of this robust app is to bring the office into your phone.
Important Features
It has all the basic features of creating, editing, sharing, saving, character formatting, adding templates, cloud support, and password protection. Moreover, this app inserts tables, images, charts, and graphics, formats paragraphs, and makes reading easier with the reflow mode.

Views, creates, shares, and saves spreadsheets, representations, documents, and Puff files, connecting wirelessly to printers.

Do all the PowerPoint tasks as in slide management, insert images, graphics, shapes, and transition support for slides and slideshow facilities.

More than 35 languages are supported.

It inserts multiple types of cells, supports, adds, or deletes worksheets, and numerous cell types and chart display formulas are available. Various file formats, including Microsoft Office, PDF Viewer, and many more, are available.

Offline operations, as in pdf converter, are available and work on PDF files and highlights, views, and annotates of files and insert the major image types.
14. AndrOpen Office
---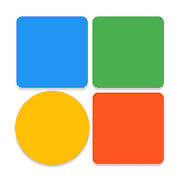 If you are looking for an all-in-all office suite, then AndrOpen is another option. It is the best app for those who normally use the OpenDocument format as it allows the users to use the full features of any OpenOffice. Documents can be edited, viewed, and created through this app. This app works as a word processor, presentation, and spreadsheet maker.
Important Features
AndrOpen lets you create worksheets and spreadsheets.

Users of this app can insert or create drawings and math equations.

Presentation-related graphics and documents can be generated through this app.

This app indeed occupies less space, so your phone won't face any problems with it.

AndrOpen is also optimized in many languages.
15. Document Viewer – Word, Excel, Docs, Slide & Sheet
---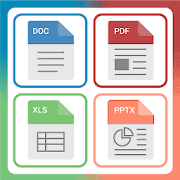 Document Viewer is probably the smallest office app for Android. This app is only 3omb in size yet capable of handling all your office-related tasks such as Word, Excel, Docs, Slide, and Sheet. With this small app, you can now easily alternate all the office apps that are consuming your storage. Let's check out what's more it offers.
Important Features
This office suite has a word processor, thus creating and formatting documents.

It also creates spreadsheets, presentations, and slides.

This app is, in every aspect, compatible with Google Docs, Microsoft office suite, and Adobe PDF format.

Document Viewer indeed supports all office file formats.

It also comes with a minimal user interface.
16. Document: Open Office

---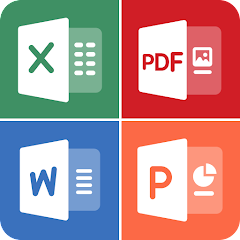 VOLIO Co., Ltd. presents a brand new app to make your office tasks more simple and uncomplicated. You no longer have to worry about finding your important files by searching mindlessly and downloading documents immediately after you find them.
This app helps you to read and open office files suitably. Also, this app allows you to sort out files with the same format completely offline. It is also a PDF file expert and can do most things based on PDF.
Important Features
This app supports multiple file formats – PDF files, Word documents, Excel documents,s, etc.

It also has a sharp-witted file-organizing feature – that syncs the documents in the app for a better perspective.

Word Document can read PDF files and edit, scroll, and zoom in and out without any flaws.

It can also read PowerPoint files and presentations with just a tap on the app.

The file organizing feature of the PDF expert will help you work scientifically and save you ample time.
17. Quip: Docs, Chat, Spreadsheets
---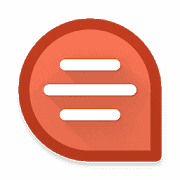 Quip is an excellent office app that comes with decent and easy-to-use features. It is launched for Android users who want to sort their office work outside the office. This is indeed known as one of the best office apps for Android that enables chatting and editing the document at the same time and supports exporting options and cross-device syncing.
Important Features
This app shares both documents and task lists, views, edits, collaborates, and shares task lists and documents.

Through this communication, features let the user chat while editing.

Chat groups can be created with colleagues.

All the basic features of spreadsheets, along with features like customization and collaboration, are available.

Offline access on any device at any time is possible.

Import and export features are present; thus, users can import or export docs from other office apps.
18. Collabora Office: LibreOffice, OpenOffice & more

---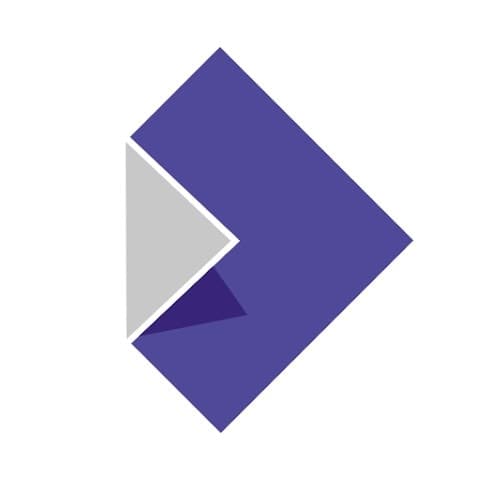 You no longer need to be tense about a pending presentation program for which you have no further plans to begin. Collabora Office will help you out with fascinating multi-tasking features. This app includes a spreadsheet, text editor, and a presentation setting feature based on LibreOffice – a popular open source office retinue that also works on Android.
Important Features
This app supports multiple types of files, such as from Microsoft 2007, and 2010 (.docx, .pptx, .xlsx)

Collabora Office uses the same engine as LibreOffice for Android, Windows, Mac, and Linux.

The previous feature is based on Collabora Online, which reads and saves documents to LibreOffice desktop.

You can also work with local pictures that you can insert into the app's beginning interface.

With the app, you can also change the fonts of the files you're working on.
19. WPS Office Lite

---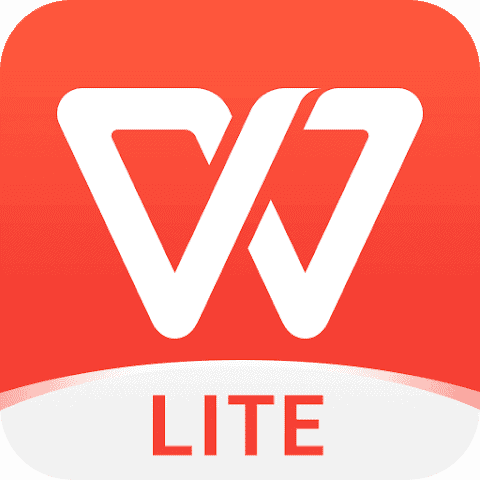 WPS Office Lite is designed to help you with all the complicated tasks your client has assigned you. You no longer have to stress about finding an app that can read PDF and Word files and edit them afterward. Besides, you can also convert a file to a PDF in this app effortlessly with just a tap. You can also edit and annotate in this app's very notepad, where you can see all the files you have stored.
Features
All the files and documents you work on in the app get listed as a sheet.

It also has multiple power points; you can slide to switch between them.

You can also convert files into multiple forms – Doc, PDF, pictures, etc.

It also has free cloud storage never to lose your important files.

Different templates are also available to enlighten your mood while using the app.
20. Word Office – PDF, Docx, Excel

---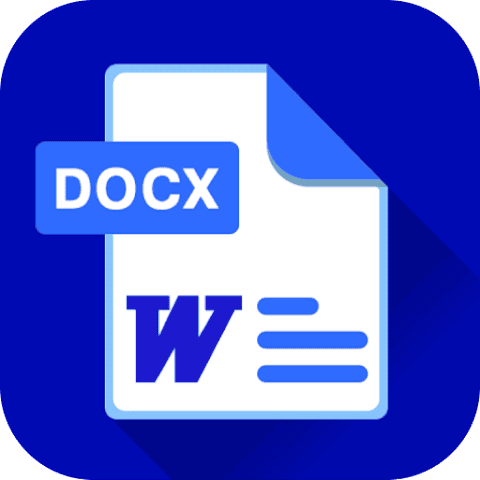 If you're looking for an app to help you with all the hampering tasks your client assigns you to do in a limited amount of time, Word Office is a perfect choice. This app allows you to edit files in docx and Excel and will enable you to get notified about the changes in your tasks. You can also edit after your chores are done with trouble-free tools in the app.
Important Features
This Word PDF reader app can be displayed as a grid or list.

This app can edit PDF and Word files with its simple editing tools.

You can also easily share and save your Word documents in another media or app..

While reading PDF files can bookmark the pages with the app's bookmarking tool.

You can also see the page number directly while reading by typing the page number in the app.
Wrap Up
---
Nowadays, when everyone is extremely and even 24 hours fall short to keep up with the hectic work schedule, an office app can actually get you connected with your work while not being present in the office.
Among the reviewed app, one can blindly use any Microsoft apps, most importantly the trio of Microsoft Word, Excel, and PowerPoint. Apart from the Microsoft apps, Google Drive can be the Best Office App for Android.
Now let us know which one you have tried before and how it works on your device. If you know any of your colleagues or friends looking for a similar app, then recommend them to check this content. Thank you for your time.