Although there is a download button under most of the videos on YouTube, a lot of video files have no way to get a copy there. To be true, downloading a video file from YouTube using a third-party downloader app is not acceptable by the laws of YouTube. It can get a copyright claim if you share a video file from YouTube on your social sharing app or a website. However, there is a way to download all the videos if you want to do so despite the possibility of getting caught. Well, I am talking about the best YouTube video downloaders for Android that are mostly free to use and install.
Best YouTube Video Downloaders for Android
---
You won't get a pleasant result using the search box of the PlayStore to write the best YouTube video downloaders. It's because of the rules of Youtube. However, we need a lot of time to find out some apps that really work. But I would like to remind you once again that using a copy of a YouTube video is a law-breaking act. So, make sure that you are not using the video without mentioning the copyright details. Well, let's check out the apps that will let you download a video file from YouTube.
1. Dentex YouTube Downloader
---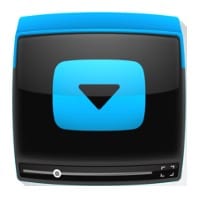 To download videos from your favorite YouTube channels, Dentex YouTube Downloader works really well. You can download music files and other video clips very easily, and it won't take more than a few seconds. Besides, this powerful video downloader app comes with a very user-friendly interface, and the whole interface contains different functions and details. One of the useful features of this app is its seamless downloading capabilities in the background and multiple file handling simultaneously.
Important Features
Essential functions like a remote download through SSH are available here.

You can use this app to download videos and then convert them into mp3 files.

The downloading speed is breakneck, and you can even download HD video files.

A full-featured video downloading manager will let you pause and resume anytime you want.

You can also convert the downloaded files into any other format.

It lets you mark your favorite video files as bookmarks and find them instantly.
Pros: You can initially download any kind of video file available on YouTube. Even you can download larger video files using this app.
Cons: You cannot download videos without an additional plug-in equipped with it.
2. YouTube Go
---
Let me introduce you to YouTube Go, a competitive YouTube video downloader for Android. It works on both tablets and phones without any issues. This app is capable of downloading music and video files of any format available on YouTube. It is free to access, and users can access it without any limit. There are some occasional ads within the app interface and require in-app purchases to experience ad-free UI. Additionally, it is safe, and you can save all the files on your phone storage with a few taps only.
Important Features
It will let you check the preview of a video file before you will download it.

This app includes a smart download manager and fast downloading facilities.

Users can initially share high-quality video files even without the internet.

It supports large and HD video files without any issues; furthermore, it supports almost all the popular formats for video and audio content.

This app will play all the video files without any buffering.

It lets you save your favorite websites as bookmarks for accessing with a tap infrequent use.
Pros: This video downloader app natively supports external storage and SD cards. Users can check the downloading status in the dedicated download panel.
Cons: You cannot use this app to download videos from other sources like Facebook and Instagram.
3. TubeMate
---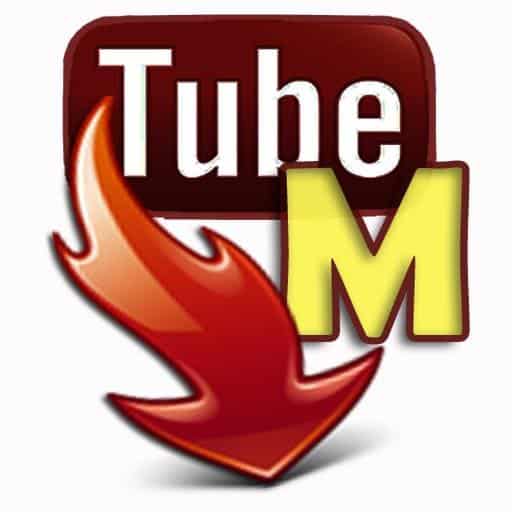 Another powerful media file downloader tool is here, and we call it TubeMate. This app is completely free to access and can download YouTube videos with less time than any other tool. It offers a familiar app interface with materialistic design and downloads over any type of internet connection. This app detects media files automatically, especially video content. Moreover, it allows multiple downloads at the same time with its top-notch download manager.
Important Features
It supports one-tap quick downloading on its dedicated fast download panel.

This app indeed supports different resolutions and data saving on SD cards.

You will be able to download HD videos without any size limit.

It integrates an advanced download manager with pause and resume facilities.

Users can manage the downloaded files and share them on different platforms.

This app will let you convert a video file downloaded from YouTube to MP3 format.
Pros: It comes with a very user-friendly UI that a novice user will understand the functions within a few minutes of use.
Cons: This app doesn't let you download 4K video files.
4. InsTube Free Video & Music Downloader
---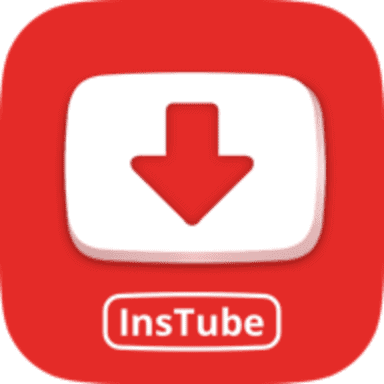 When you are trying to download a YouTube video, InsTube Free Video & Music Downloader can be a good companion. With this app, you can download videos from YouTube and different websites using a WiFi connection or your cellular network. You can also save your videos on the SD card or your phone storage. While downloading a file, you can pause the resume or cancel the process. Besides, it only needs only one tap to download a file, and the downloading speed is quite satisfying here.
Important Features
The app supports a lot of formats for videos, images, files, music, including MP3, MP4, M4A, DOC, PDF, TXT, AVI, etc.

It has a built-in browser that lets you browse video sites and social networks as well.

This tool includes an inbuilt locker that you can use to protect videos in your storage.

High speed is maintained while downloading large files.

The built-in player lets you play videos even when you are not online.

A built-in mp3 downloader is also available here.
Pros: Here, you can download video files from YouTube and 40 plus websites. Besides, you can watch the progress in the download bar.
Cons: The clipboard identifier icon appears only for a few seconds on the screen, and so, it is different to search using it.
5. Videoder
---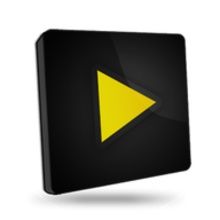 Youtube addicts will need an app like Videoder to download their favorite video files within a few minutes. You can enjoy downloading any video without spending a penny. After clicking the download button, you can pause, resume or delete it. If you allow the permission, the app can also save your downloaded files on an SD card. Moreover, it supports the background downloading process. It works with social media videos as well.
Important Features
You can download any videos in HD quality from Facebook, Instagram, Twitter, YouTube, Hotstar, etc.

Your single tap is sufficient to download multiple files at once.

Each running live download process is in the bar so that you can see how much time it will take.

Whenever a download starts, you will receive a notification about it.

Multiple networks will initially accelerate the downloading speed.

You can use this app to cover art and tag editor so that you can organize your playlist.
Pros: This powerful YouTube video downloader for your Android device is designed with a powerful UL, and you can share the downloaded videos with your friends easily.
Cons: You can not download files that are not in MP3 and MP4 format.
6. SnapTube
---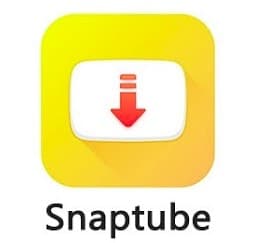 To get download access to video files from any website, SnapTube is a must-have. It provides a faster download speed. Even when you are offline, you can watch the downloaded videos without any buffetings. An engaging user interface will always help you to categorize popular websites quickly. Additionally, you can check the download process from the notification bar. Let's check what's more it will offer.
Important Features
This powerful YouTube video downloader for your Android devices supports YouTube and additional sites like Facebook, Instagram, etc.

You can use all the functions of this app without any additional plug-in.

This powerful downloader tool supports video formats including 144p, 720p, 1080p HD, 2k HD, 4K HD, and audio formats in MP3 or M4A.

During the download process, you can pause, resume, or delete them.

You can download multiple files at a time. And the process will run in the background.

Just by using any URL, you can download the videos.
Pros: Here, you can use the built-in search bar to discover videos from YouTube. Plus, you can save the downloaded files to your SD card.
Cons: This app doesn't support multiple videos downloading at once in some particular countries.
7. NewPipe
---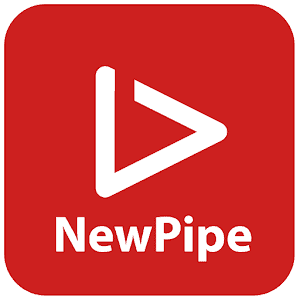 Another user-friendly YouTube video downloader for Android is NewPipe, and there is no way I can avoid it. Whether it is HD-quality video or 4k video files, this app will never let you down when to download the file. Besides, the process is straightforward, and you will need only a few minutes to download a music video file. Additionally, this video downloader tool is compatible with your tablets too. Let's see what's more it will offer.
Important Features
You can use the pop-up mode, and it is movable and resizable.

After downloading a file, you can initially save it in your phone memory, SD cards, or even in a folder in this app.

It lets you mark your favorite video files here and get them instantly in a different folder.

This app is very light in weight, and it is no more than 2Mb.

You can use options like playback speed increasing, slow motion, floating window, and many more.
Pros: While downloading video files, you can choose any format, including MP4, FLV, and 3GP. Additionally, a built-in powerful battery saver will save power while downloading a video file.
Cons: The downloading process is a little bit complicated for this tool.
8. KeepVid
---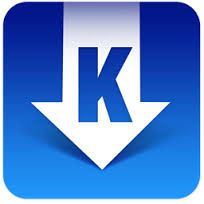 If you want to use a YouTube video downloader that is expert in downloading video and editing them, then KeepVid will be the best option for sure. This video editing tool will let you browse videos from different websites with a built-in browser along with URL or bookmarks. Moreover, you will get full features download manager, and you can pause, resume or even remove the downloads at the same time.
Important Features
The app will let you download multiple files at the same time.

To download any video, just click on the play button. And for the HD version, you have to tap on the download button.

The app supports downloading videos from YouTube and 27 other sites.

You can download all background videos in a second, and that includes motion background as well.

After downloading the video, you can enjoy watching it offline. Also, you will find the progress in the download bar.
Pros: The app won't say to the video files of any size. Besides, you can share the videos on Instagram, Facebook, or Twitter and in WhatsApp status.
9. YT3 YouTube Downloader
---
YT3 YouTube Downloader has come with all the remarkable facilities to download full HD, 1080p, and 4K videos. Undoubtedly, you will enjoy fuss-free YouTube downloads in a few seconds, and that makes it the best YouTube video downloader for Android. Plus, it can download your favorite TV series, movies, and video clips on social media, and you can browse all the popular websites. Eventually, the app supports all the formats of videos, including MP3 and MP4.
Important Features
It includes a looping feature, and you will be able to repeat any video you want. And you can play all videos with the video player.

With lightning speed, you can download several files all at the same time.

The app supports different resolutions of different videos on the same screen.

This app will show you a preview of the app that you are going to download.

As you can share downloaded video clips with your friends.
Pros: The download manager lets you pause and resume the videos and allows you to download background videos. Besides, it comes with a flat design, and anyone can understand the UI.
Cons: Downloading long videos is comparatively time-consuming in this app.
10. VidMate
---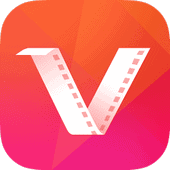 VidMate is another unbeatable video downloader that lets you download HD videos from more than hundreds of social media and websites like Facebook and DailyMotion. Besides, You can download online videos in a couple of seconds without paying even a penny. Furthermore, this essential software will notify you about information like the download starts or finishes, and the only thing you have to do is selecting the video size and quality.
Important Features
The app contains a built-in video and a music player that you can use for free.

You will find an excellent download manager that manages downloaded images, files, and videos, etc.

Video detect helps to download all the online videos, and you can download background videos.

The app shows a live download progress bar while each download starts or ends.

HD video downloader lets you resume, pause or remove downloads with super fast speed.
Pros: The app allows you to change the directory of your downloaded video or audio files. Moreover, you can download social media clips from social webs.
Our Recommendations
---
We got all these apps working really well, so you can undoubtedly use any app you choose. In spite of having some minor flaws, these apps are just perfect. However, if you ask me which app I would try first, maybe my answer will be either KeepVid or SnapTube. These apps have fewer flaws, and you will definitely get better video downloading functions. I can also assure you that you won't get upset by any of these apps.
Finally, Insights
---
In the end, I would like to remind you again that downloading YouTube videos is not permitted by the YouTube rules. So, most of the apps fail to download a video from YouTube. As we checked, these 10 apps work well as the best YouTube video downloaders for your Android device. But anytime, they can stop their service if their activities are blocked by the YouTube management. So, I cannot guarantee if it will work or be available in the future as today. Thank you for your time.