What's a web browser? It's the tool we use to navigate the Web, so it's a pretty big deal! But what about the best web browser? That's something we can help you uncover! Actually, there is nothing called the best web browser for any Linux distribution. It totally depends on user preferences and the type of browsing experience you are looking for. But with Linux, you don't have to worry much because there is a great variety of web browsers available for different types of users.
Best Web Browsers for Linux
---
In this article, I will provide an in-depth look at various Linux web browsers and their advantages. This comprehensive guide is ordered to help you decide which one may be the best fit for you – whether it's Chrome or Firefox on Ubuntu. As a result, you'll be able to find an optimal solution that fits your needs perfectly!
1. Chromium or Google Chrome
---
Chromium is an incredibly popular web browser application, and for a good reason! With features such as a tabbed window, WebM codes that support the latest technologies of HTML5 audio and video, including Theora, plus truly helpful bookmarks – why would you choose anything else?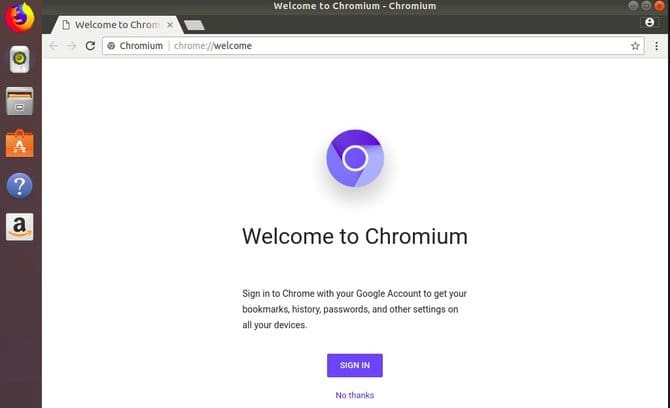 In contrast, Google Chrome is a top-of-the-line web browser that runs on both PC and smartphones. This widely used browser offers bookmarking and synchronization options, making it easy to access your favorite sites across multiple devices. Developed by the tech giant Google Inc., this closed-source application is based on open source Chromium code. Moreover, Chrome offers a lot of extensions to enhance productivity.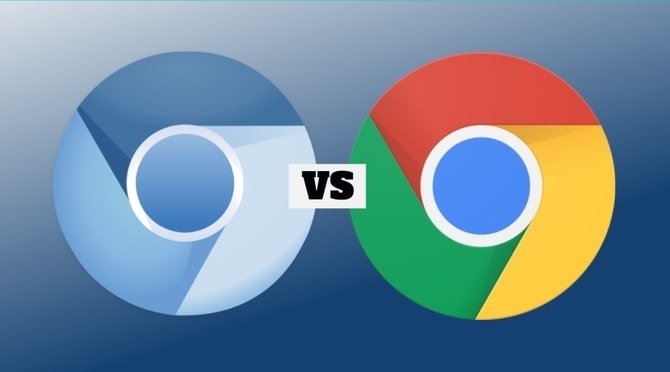 Chromium and Google Chrome are at the top of the list when it comes to web browsers, as they both provide robust malware protection that ensures your personal data remains secure. Furthermore, Google's Chrome Store offers an array of plugins that can expand the browser's capabilities on a Linux system.
Resource Link: Best Google Chrome Themes To Personalize Your Chrome Browser
It is no wonder why Chromium and Google Chrome are two premier choices within this sphere; they have established themselves as go-to options in today's market due to their immense power and comprehensive features!
Installing chrome is easy on any Linux system. You can follow our comprehensive tutorial on installing and using chrome on Linux systems.
2. Mozilla Firefox
---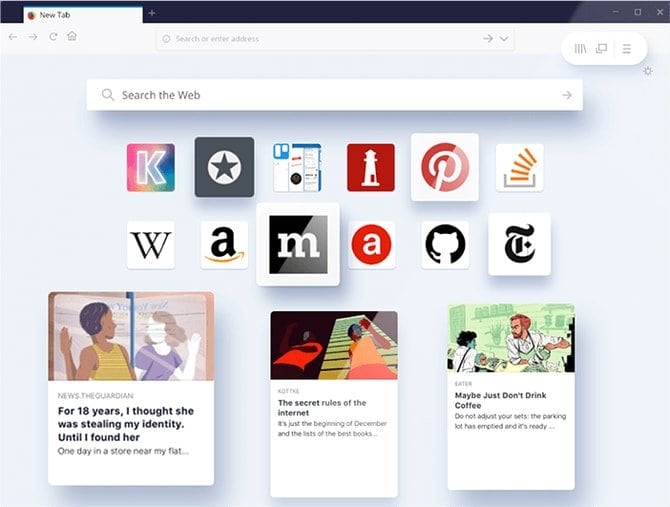 Firefox is one of the most reliable web browsers available, and it is often pre-installed on many Linux distributions. It's mainly known for its speed, security, and customizability. Firefox allows users to not only surf the web in a safe way but also customize any feature they want from it.
Resource Link: 10 Ways To Speed Up Firefox Browser in Linux Desktop
For example, you can install add-ons to extend the browser's capabilities or change the look of your browser through themes. All of these powerful features make Firefox an excellent web browser for Linux users. And if you're using Ubuntu, it's even easier to install as it comes pre-installed with Ubuntu out of the box. So why wait? Go ahead and give Firefox a try!
Install Firefox on Ubuntu Linux
sudo apt install firefox
Install Firefox Quantum on Ubuntu Linux
sudo add-apt-repository ppa:mozillateam/firefox-next
sudo apt update
sudo apt upgrade
sudo apt install firefox
3. Midori
---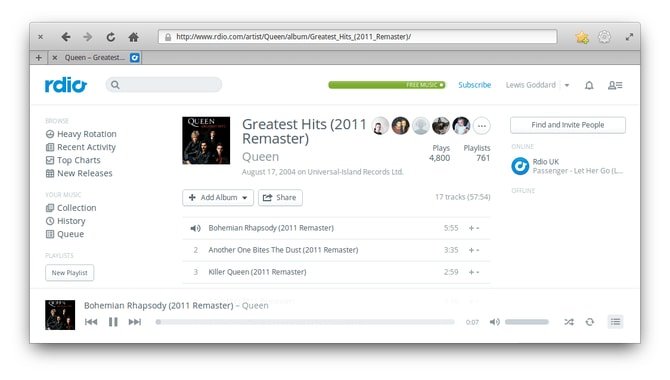 Midori stands out amongst other browsers as it is the default choice for many Linux distros, particularly those with lightweight Linux systems. With its impressive capability of HTML5 along with private browsing, speed dialing, and tab/session organization – Midori provides a superior experience that ensures maximum benefits to users.
It is also a great option for web browsers on Ubuntu and other Linux distros, as it provides support for the WebKit engine and the WebExtension API. This makes Midori one of the fastest Web Browsers for Linux that users can use to browse through different websites with much ease. So if you're looking for a fast and lightweight web browser for Linux, Midori should be your go-to choice!
Install Midori using Snap
sudo snap install midori
4. Opera Web Browser for Linux
---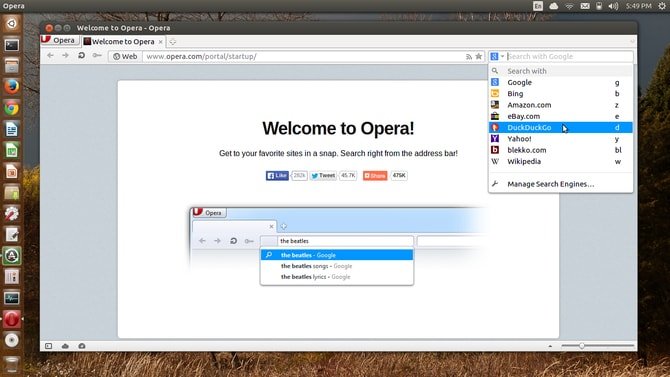 Opera Web Browser is one of the most popular web browsers for Linux. It has a sleek, modern design and plenty of features to make your browsing experience smooth and enjoyable. It's compatible with Ubuntu, making it a great choice if you're looking for a web browser specifically designed for Linux systems.
In addition to the standard features you'd expect from a web browser, Opera Web Browser also includes an ad blocker and built-in VPN, making it one of the most secure web browsers for Linux. The browser is fast, reliable, and easy to use – perfect if you want a hassle-free browsing experience on your Linux system.
5. Vivaldi
---
---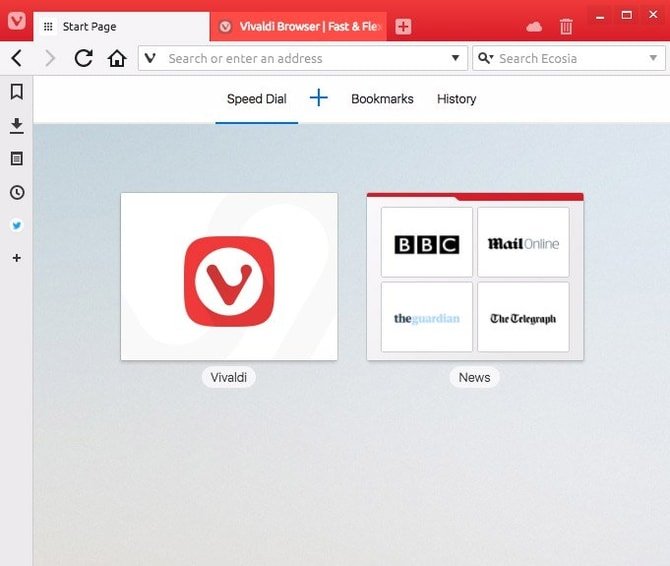 When you're looking for a highly customizable Linux Web Browser, look no further than Vivaldi. This web browser is designed specifically with power users in mind, so it offers a range of features that are sure to please the pickiest Ubuntu user. With its tab management and timeline options, you can quickly and easily access your favorite web pages. Plus, you can customize the look and feel of the browser to your liking.
There are other features like Web Panels and Web Notes, as well as a built-in ad blocker and privacy options. Vivaldi is the perfect web browser for those who are looking for something unique and powerful.
6. Falkon (Previously known as QupZilla)
---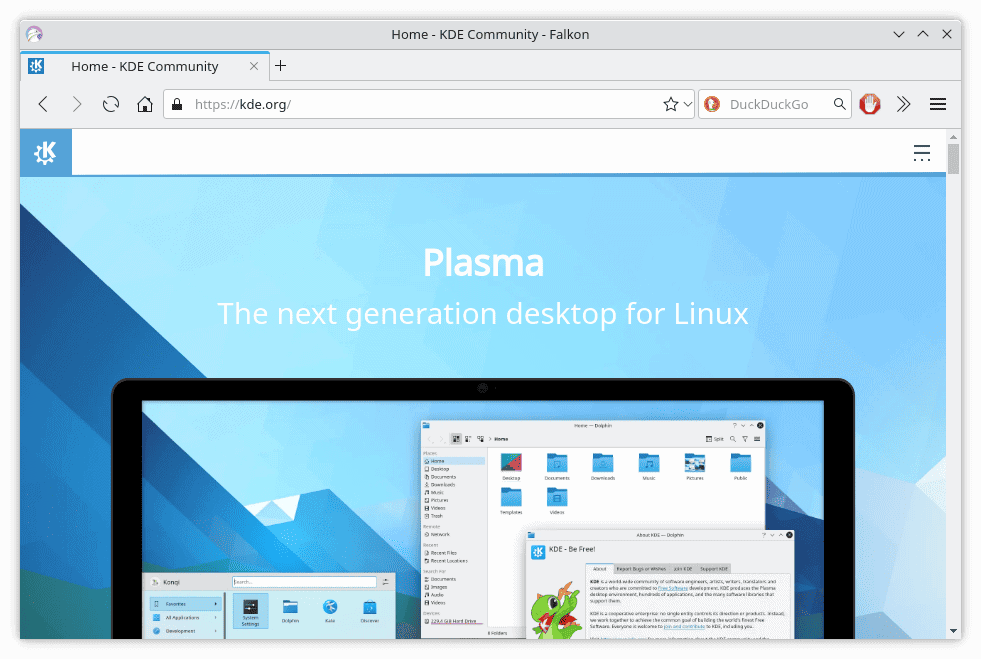 If you're like most Linux users, five web browsers might not seem like enough. Enter Falkon: a lightweight, feature-packed web browser that's perfect for Ubuntu and other Linux distributions. It supports common web technologies like HTML5 and Flash, offers advanced security features, and is lightning-fast. Plus, it's open-source and free! Falkon definitely deserves a spot in your list of top web browsers for Linux.
Falkon is the perfect browser for any KDE user, as it offers an intuitive and aesthetically pleasing interface based on Qt technology. So don't settle for five web browsers: go ahead and give Qupzilla a try today!
7. Brave Browser
---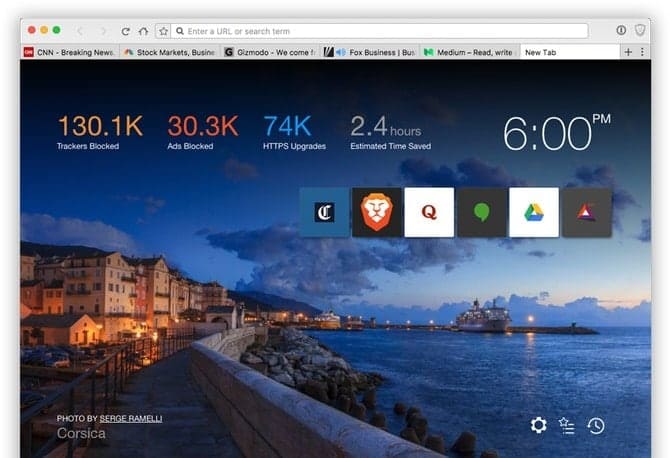 Brave Browser is the perfect web browser for Linux users who want a faster, more secure, and private browsing experience. It's built on Chromium, so it provides an incredibly fast, stable and user-friendly experience. Plus, with its built-in ad-blocking capabilities and enhanced privacy settings, you can be sure your web data is always secure and protected.
Resource Link: Brave vs. Chrome: Which One is the Best Browser?
If you're a Linux user looking for a web browser that's optimized for your system, then Brave Browser is definitely worth checking out. Not only does it provide an incredibly fast and secure browsing experience, but you can also access all the best features from some of the top web browsers for Ubuntu, such as Google Chrome or Mozilla Firefox.
8. Pale Moon Browser
---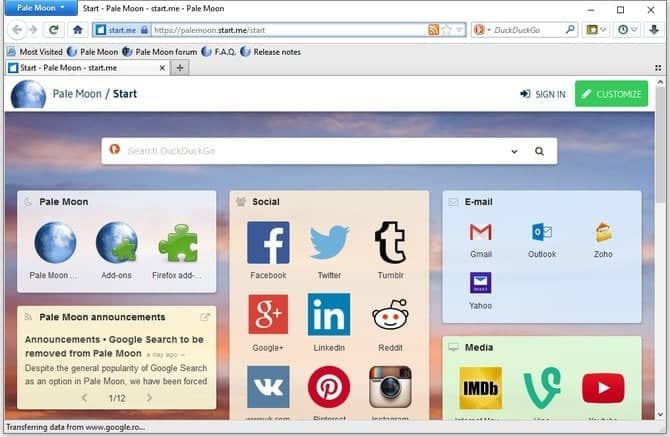 Linux Web Browsers don't get more distinctive than Pale Moon. Donning a unique name and look, Pale Moon is optimized for modern web standards but designed to run efficiently on any Linux system. It's minimalistic in its design approach, making it easy to navigate around the browser with fewer distractions from your online browsing.
Plus, you can open multiple pages in the same window with its tabbed browsing feature. This browser, designed for open source use, puts an emphasis on efficiency and offers complete compatibility with various Firefox add-ons. So if you're looking for a Web browser that stands out from the crowd, give Pale Moon a try!
9. SeaMonkey
---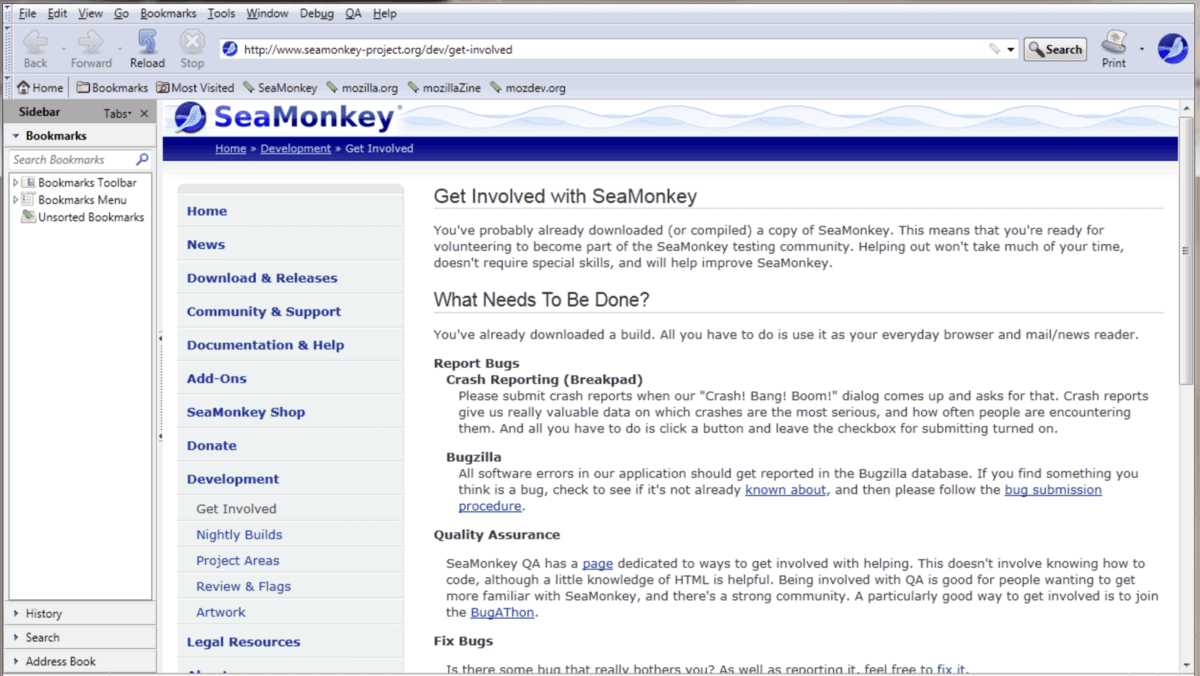 SeaMonkey, built from the impressive Mozilla codebase, provides outstanding technical growth and performance. With its updated version using the most current Mozilla codebase, you will discover a fast-paced yet compatible experience. The user interface is cleanly arranged with sizable icons that allow even novice users to quickly access features like tab management and email components with ease.
10. Waterfox Web Browser
---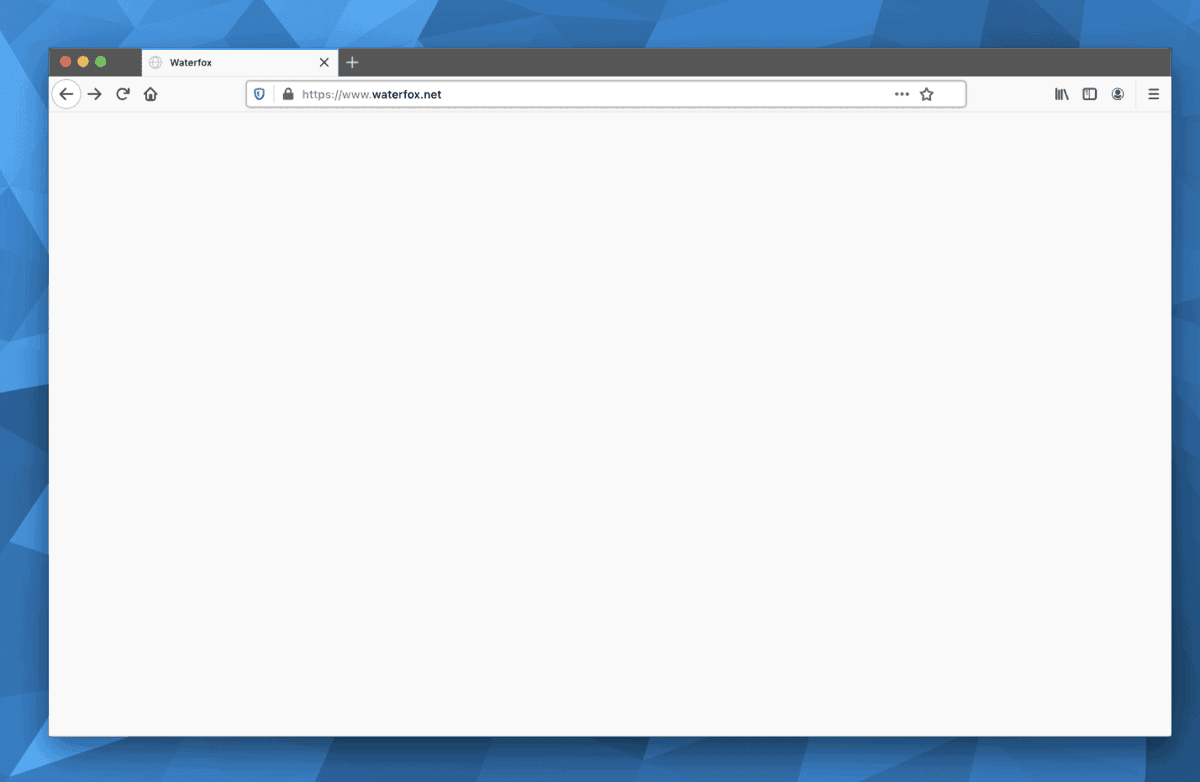 Waterfox Web Browser is the perfect Web browser for Linux users who want to experience true privacy. Unlike other Web browsers, Waterfox provides complete anonymity and doesn't track your online activity or store any data about you. Plus, it boasts enhanced security features that make surfing the web a safe and seamless experience.
So whether you're looking for Web browsers that are optimized for Linux or Web browsers that prioritize privacy, Waterfox is an excellent option. With its fast speed, robust security features, and impressive customization options, Waterfox Web Browser delivers a user-friendly experience like no other.
11. Web (Epiphany): Web Browsing Made Simple!
---

Web (Epiphany) is the perfect web browser for GNOME and elementary OS, as it's made with WebKit and provides an elegant, clutter-free viewing experience. From its effortless integration into GNOME and Pantheon desktop to its preinstalled adblocker and Intelligent Tracking Prevention feature, Epiphany was created specifically with usability in mind.
Following up on GNOME's design principles of minimalism and efficiency, users will notice there are no superfluous widgets or unnecessary elements taking up space – just a clean view of the internet!
12. Min – A Fast, Minimal Browser
---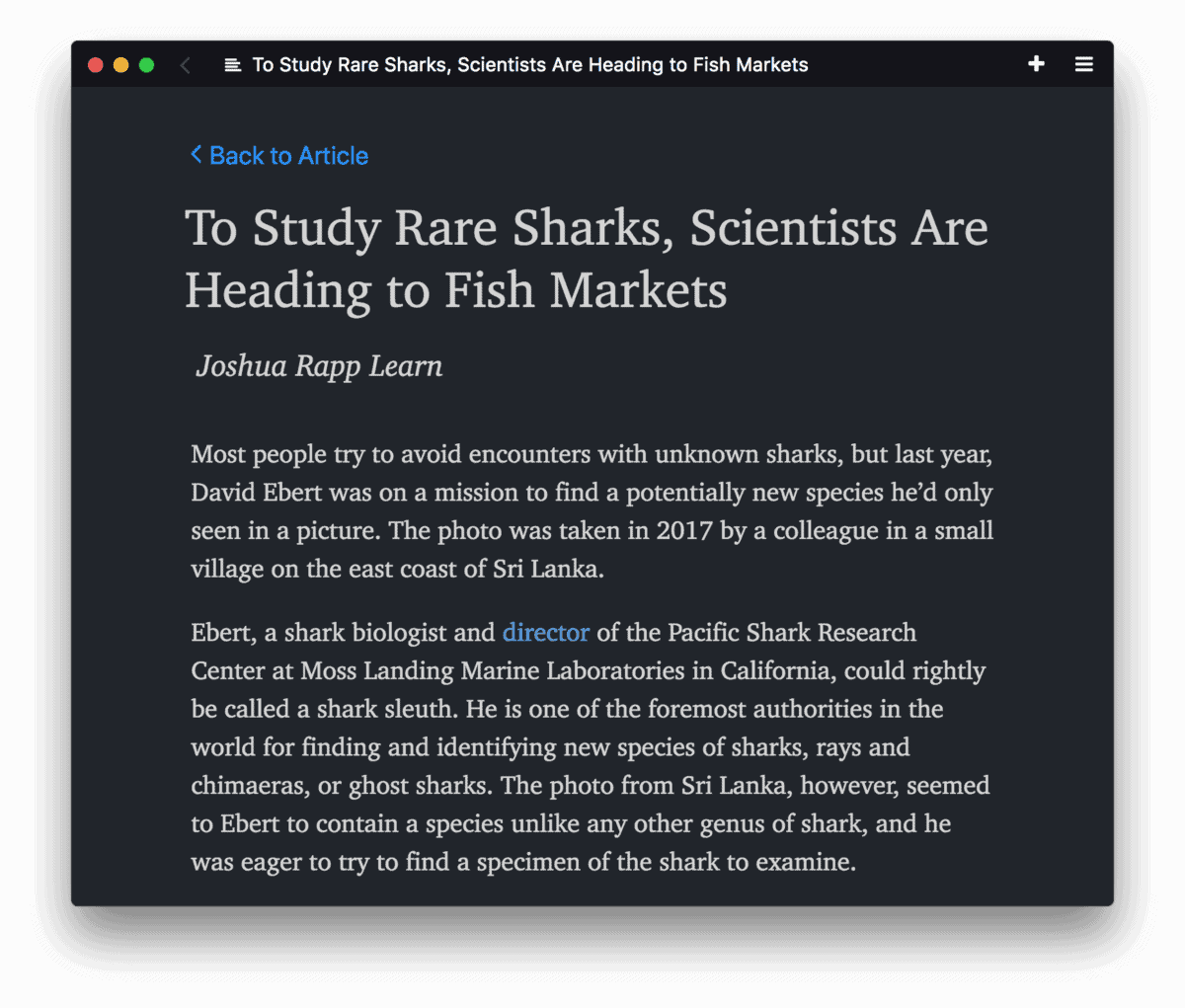 If you're looking for a privacy-focused, distraction-free browser that provides instant access to DuckDuckGo from its search bar and plenty of other features like full-text search, ad blocking, automatic reader view, tab groups, and password manager integration – Min is a perfect choice! Plus, it comes with a dark theme option which adds extra protection.
Min Web Browser is incredibly lightweight and fast, ensuring you can quickly access your favorite websites without any lag time. With its fast speed and numerous customization options, this Web browser will make your online experiences a breeze!
13. Tor Browser: Browse Privately
---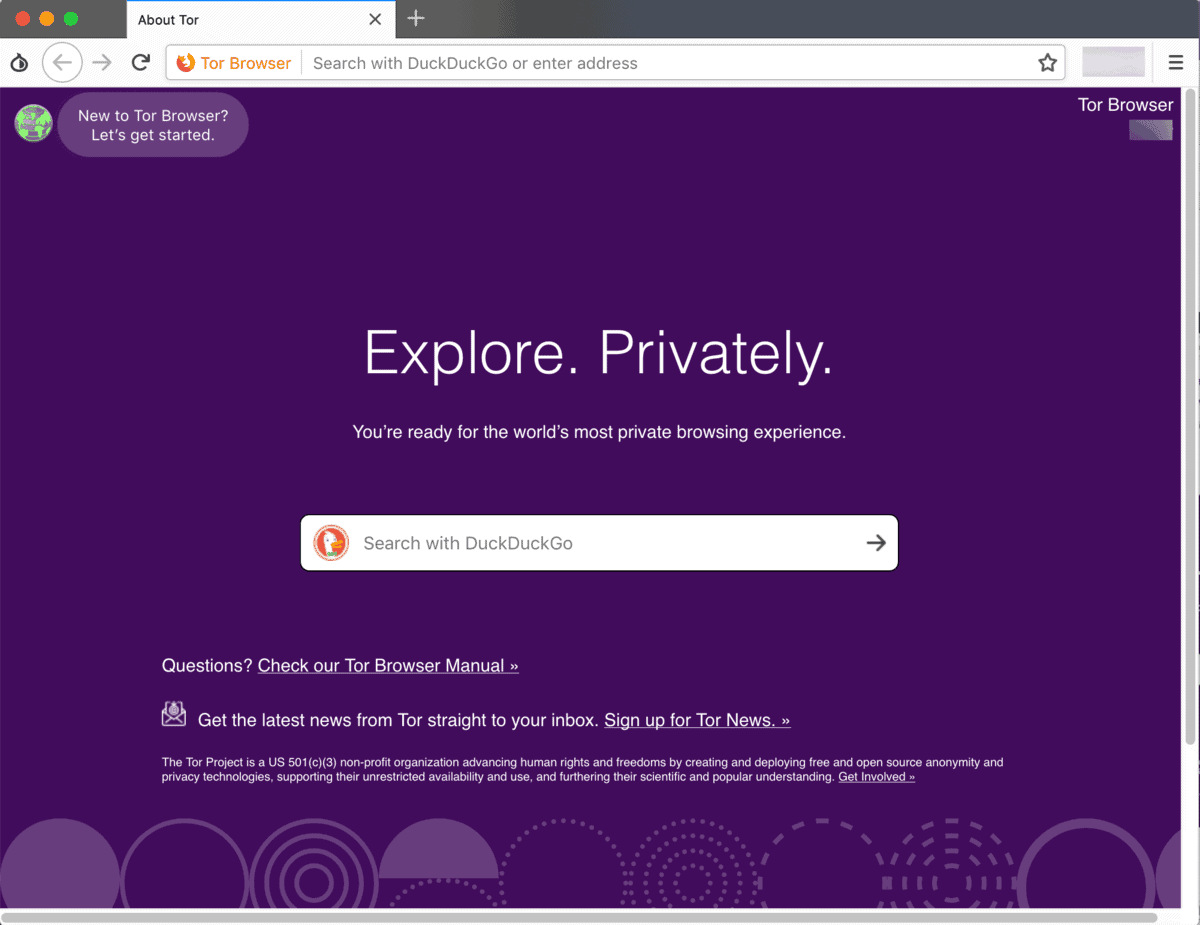 If you want to browse the Web without leaving a trace, Tor Browser is your go-to Web browser for Linux. It utilizes an onion-routing network that provides an extra layer of privacy and security. Despite its focus on privacy, it still offers many features usually found in more mainstream Web browsers, like tabbed browsing, bookmarking, and extensions.
It's available for all major Linux distributions and can be installed easily from the Web browser's official website. So if you're looking for a Web browser with privacy features on Linux, Tor Browser is definitely worth checking out.
14. Microsoft Edge Browser
---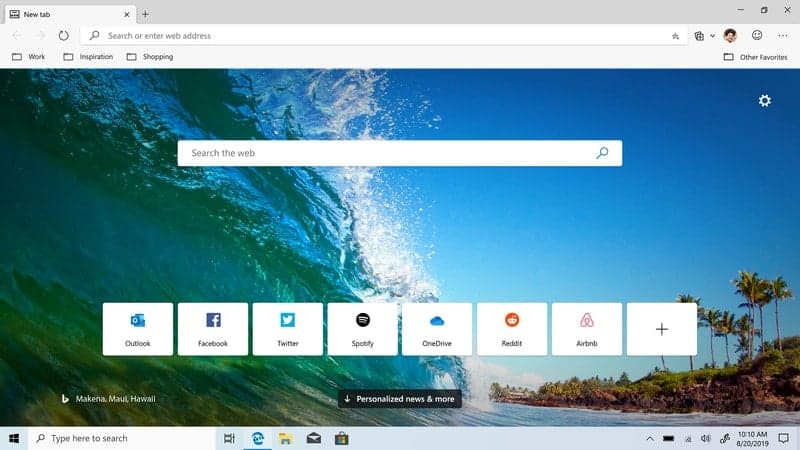 Yes, the Microsoft Edge Web browser is available on Linux! It's a great option if you want to use the same Web browser across multiple platforms. With its familiar interface and features, such as lots of extension support, web collections, dark mode, and tracking prevention, users will find it easy to transition from Windows to Linux. Plus, it works with Chrome Web Store, so you can easily find new extensions to enhance your Web browsing experience.
Resource Link: Edge vs Chrome: Which Browser Is Best?
So if you're looking for a Web browser that will work on both Windows and Linux, Microsoft Edge is worth a try!
15. Iridium
---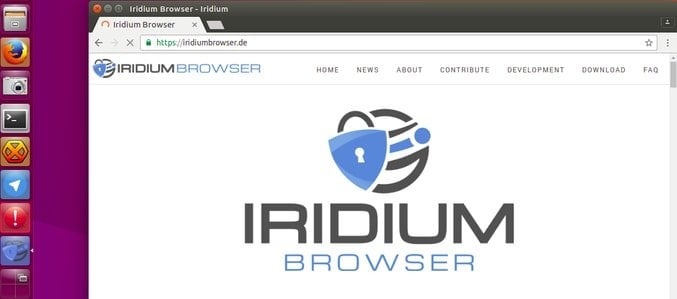 Iridium Browser is built on the reliable Chromium codebase, allowing it to enhance user privacy and guarantee that trusted technologies are always in use. To ensure complete control remains with you, all partial queries, keywords, and metrics will only be transmitted when you approve! These modifications can also be reproduced easily through audits; this leaves Iridium ahead of other secure browser providers.
FAQ: Linux Web Browser
---
Q: What Web browser should I use for Linux?
A: It depends on your needs. If you're looking for a lightweight Web browser, try Min Web Browser or Web (Epiphany). For enhanced privacy, consider Tor Browser or Iridium. And if you want to use the same Web browser across multiple platforms, Google Chrome or Firefox are great options.
Q: How do I install Web browsers on Linux?
A: Web browsers can be installed easily from their official websites or through your Linux distribution's package manager. For example, if you're using Ubuntu, you can open the Software Center and search for Web browsers to find plenty of options! You can also install Web browsers from the command line using apt-get.
Q: Are Web browsers for Linux secure?
A: Yes, Web browsers for Linux are typically quite secure, especially when they use open source code like Iridium Browser. However, it's always a good idea to practice safe Web browsing habits by employing extra security measures, like a Web firewall and antivirus software.
Q: Are Web browsers for Linux free?
A: Yes, most Web browsers for Linux are free to download and use. However, some Web browsers may require you to purchase a license or subscription in order to access certain features or services. Be sure to read the terms and conditions carefully before downloading any Web browser.
Final Thought
---
By now, you should have a good understanding of Web browsers for Linux and the many options available. Whether you're looking for something lightweight or privacy-focused, there's plenty to choose from—so find the Web browser that works best for you! With these Web browsers in your arsenal, you can look forward to smooth Web surfing experiences on Linux. Happy Web browsing!