Since the last decade, the entertainment industry got a significant change. Like Hollywood, Asians, especially Korean entrainment, dominate the world's entertainment sector. Eventually, the young generation nowadays has a great passion for Korean and other Asian TV series. However, people often don't know where to find the drama in high-resolution videos. For many people, watching Korean drama is like an addiction, and there is no way to come back once you are in. But the best apps to watch Korean drama can help them find the shows most easily.
Best Apps To Watch Korean Drama and Other Asian TV Shows
---
You can easily find many dramas on YouTube and other websites. But once you have an app where all the drama and shows are listed, who loves to search them here and there. As a general app, YouTube provides many Korean dramas, most of which are from different channels.
So, you may not find them in good-quality video files. So, we are not counting YouTube here. However, we only select the dedicated apps to watch Asian drama. Let's check the apps and learn about them.
1. Netflix
---
Nowadays, Netflix is a movie app to watch unlimited movies and drama and production. It has become a brand around the world. And when it is about Korean Drama, you cannot deny the supremacy of Netflix. Eventually, most of the high-rated Korean shows are now produced by Netflix. So, once you have a subscription, you will enjoy unlimited Korean drama in this app. Let's see the basic features of this app.
Important Features
To find a particular show or movie, you can simply search it on the search bar.

You can make your personalized watchlist and save your favorite drama there in a row.

With the parental control function, you can enjoy shows safely with your family.

This app will show you previews and trailers of all the available content.

It also lets you download content and save your data.
Pros: You can create five different profiles from only one account. So, one subscription is enough for the whole family.
Cons: You cannot find many famous shows that are not listed on Netflix.
2. Viki: Stream Asian Drama, Movies, and TV Shows
---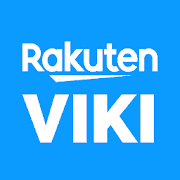 Would you like to get all the Korean live streaming media in one application? Viki is a platform where you will not see any Korean and Asian entertainment shortage. In addition, this app streams from all the renowned broadcasting companies right on hand. Besides, you will find unlimited Asian and Korean movies, TV shows, reality shows, and other programs in this app. It also lets you mark content as favorites and then enjoy them later.
Important Features
This app has a vast collection of Korean, Taiwanese, Japanese, Chinese, and Thai dramas, movies, and programs.

If you are a KPOP fan, this one is your must-try as it has a big collection of KPOP songs.

You can use a very interactive search engine to search for dramas and movies that you like.

Rakuten Viki has a legal license to publish all its content. So, there is no chance to have a break while using this app.

You can initially make a watchlist to save all your favorite content sequentially.
Pros: This app separates pages for celebrities. So, you can simply follow their pages and get all the updates of their new programs as soon as they are released.
Cons: You may find some content blocked in different locations.
3. SBS
---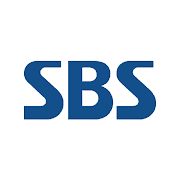 If you are a dedicated Korean drama lover, you must know this SBS. It's basically a Korean channel and production of drama and TV shows. World popular dramas like Secret Garden, Pinocchio, The Hairs, etc., are launched by this popular production house. However, SBS launched its official app so that you can enjoy all their shows directly from this app. The best part of this app is its high-resolution video that provides the best Korean drama experience.
Important Features
This app includes a collection of all their content in one place.

It is completely free to use, and there is no hidden charge option as well.

This one is a popular news app that shows daily news in Korea.

It updates all the ongoing drama right after the release.

The app users can initially enjoy the SBS TV channel 24 hours a day.

The programs are in high resolution, and subtitles are also available here.
Pros: Not just SBS, this app also lets you enjoy the drama from other broadcasting companies like JTBC, KBS, MBC, etc.
4. Korean TV – 한국 텔레비전 – Korean television online
---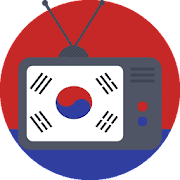 If you are looking for the largest online platform that broadcasts Korean TV shows, Korean TV is knocking on your door. Additionally, you can get all the channels via the internet, and indeed you can enjoy them on vacations or on the road. Besides, the interface is user-friendly, so anyone can easily go through all the TV channels. Plus, there will be a search bar on the top to help you find any channel you want.
Important Features
This app does not show any recorded videos or stored footage.

It never follows or relies on any particular channel.

You can easily find all the data here, free online.

Here, The image and the description are from their respective owners.

You will find more than 55 channels, including YTN, Channel A, NTV, SBS CNBC, and so on.

There is a 30-second redo button on the left so that you can watch any special scene repeatedly.
Pros: The holder of any channel can disable their channel from this app. Moreover, A player will translate your content automatically through this app.
iPhone Android
5. KBS WORLD Mobile
---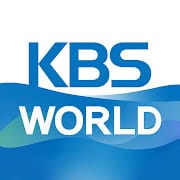 Who doesn't love to enjoy all the KBS programs on one single platform? Well, KBS WORLD Mobile is one of the best streaming options, and of course, you will get multiple options to choose from. Moreover, it is packed with all the text and videos of current affairs and the entertainment world. Besides, you will get the timeline listed with all sorts of news, including the economy, domestic, and so on.
Important Features
You will find all the programs in 11 different languages.

This app keeps a scheduled list of all the ongoing shows.

This app allows you to set the time in different areas too.

There is a search bar on the very top, and you can look for your content.

It will get you a streaming service for music programs as well.

You will find all the program info at the beginning of the page and share it online.
Pros: This app comes with an audio service along with 24 hours streaming service. Furthermore, This app supports reloading any page.
6. Viu: Korean & Asian content
---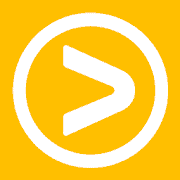 You can also try VIU, another popular app to watch Asian drama. So, you will get Korean, Chinese, Taiwanese, Japanese, and Thai drama in one place. This app is completely free to use, and you will have access to enjoy almost all the content available here. Besides, the app comes with a very user-friendly interface while the search bar is very active. You can simply sort TV shows by name, artist's name, production, etc. Besides, this app lets you download content directly from here.
Important Features
This app is free to use for both Android and iPhone users.

You will find most of the popular Korean dramas and TV shows in this app.

The watchlist and favorite functions let you mark your favorite content to watch later.

You can easily synchronize this app with your other devices.

This app supports multiple languages, and it publishes thousands of live streaming too.
Pros: You can download subtitles of almost all drama directly from this app. And then you can enjoy the show of foreign language with the subtitle.
Cons: Many contents are restricted in different regions.
7. OnDemandKorea
---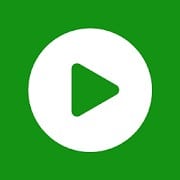 OnDemandKorea is simply a broad catalog for Korean content. Indeed, it is one of the best apps to watch Korean drama, and it guarantees to be legal services too. Besides, this app will get you the latest and famous Korean TV shows, movies, dramas, and much more. And it does not only include the ongoing contents, but you can also go through the past year's contents. However, the visual and navigation are of the best quality to enjoy the show.
Important Features
You will simply get the update of all the programs after their official airing.

Indeed, you can use this app from all kinds of devices.

There will be local channels available, including MBC, SBS, KBS, etc.

Most of the content is free here, and you can change it into Korean or English subtitles.

There is a menu and search bar, and you can look for shows or get the settings done.
Pros: Logging in with an ODK account will help you watch videos from where you finished earlier. Furthermore, it will get you CBS religious broadcasting for your convenience.
Cons: The recent update does not offer any program on JTBC.
8. WeTV Best Asian & Local Dramas
---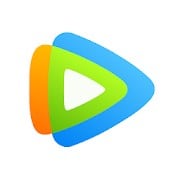 Image Future made WeTV Best Asian & Local Dramas for those who are obsessed with drama and movies. All the popular trending shows are streaming here. The media player is created with additional settings such as episode selection, bullet comment, playback speed, and much more. You will enjoy the picture-in-picture function along with various speed options like 3x, 2x, 0.75x, etc. The list called "Coming Soon" helps you to explore more.
Important Features
When you are looking for a particular category like dramas, movies, or any other show, you can simply select one and enjoy it.

If you leave an episode but wish to continue watching later, you can directly start from the minute you left.

From 360P to full HD Blu-ray picture quality, you are free to make definition adjustments.

There is a lot of different languages supported with the video so that you can select and switch according to your preference.

Simply control brightness and volume by swiping the screen up and down. Right or left swiping would skip the video back or forward.
Pros: WeTV Originals are to experience without any limitations. Plus, you can customize "My List" with all your favorite ones.
Cons: Some users complained about the subtitles not showing up at times.
9. iQIYI-Drama, Anime, Variety Show
---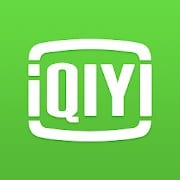 How could iQIYI-Drama, Anime, Variety Show not be included as one of the best Apps to watch Korean drama! All the hit Asian dramas are here to find. More than a thousand exclusive originals, Korean shows, Chinese dramas, and local titles are available here. Moreover, you will get the latest videos as soon as they are out on the internet. Besides, you can enjoy the full screen and switch between languages in videos.
Important Features
This app initially offers a variety of movies, animes, dramas, shows, etc.

It has a number of definition options to pick a convenient one for saving data.

New global and selected exclusive videos are included regularly.

Multiple languages like Indonesian, Mandarin, Spanish, Vietnamese, and more are available for subtitles and with searching tools and interfaces.

You can indeed download any of your favorite videos totally for free.

Adaptive bitstream ensures your smooth watching experience.
Pros: You can find any specific video with the help of the searching tool. Also, viewing history allows you to start the video from where you left.
Cons: There are several complaints about too many ads.
10. Kdrama – Watch Korean Drama English Sub
---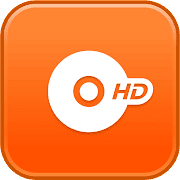 VIEWDY LLC came up with the app to serve viewers with Korean entertainment. The name of the app, Kdrama, keeps it similar to the theme. When you are especially into Korean dramas, you should definitely install this app. Well, it is the final recommendation for today and so, concentrate properly. Whether your native language is Korean or not, you can watch with added English subtitles to understand more specific details. In addition, it has an attractive presentation as well.
Important Features
All the dramas are available in 720p HD quality for an upgraded experience.

Both English and Indonesian subtitles are fully supported here.

The user interface is friendly enough for the easy operating of the app.

Recently released latest videos are instantly accessible in this app.

There are some rare old collections of popular shows in previous years.

Several categories include trending, most popular, latest, and ongoing dramas.
Pros: Here, you will find Korean drama, Korean TV series, Korean movies, and Korean TV too. Again, this entertainment app gives you clear and uninterrupted videos.
Cons: The app may take some time to load.
FAQ
---
Q: Where can I watch free Korean drama?
A: Initially, you can watch free Korean drama on Youtube and some websites. But if you use apps, Netflix and Viki would be the best option so far. But some streaming apps like Netflix require a subscription where you have to pay them for their service.
Therefore, almost all their content is free to enjoy. But Viki is completely free to use, and you don't need to pay for the subscription as well. Some other Korean drama apps like SBS and WeTV are also popular for providing free Korean drama.
Q: What is the best app to watch Korean drama with subtitles?
A: Viki, Netflix, and WeTV are the best apps to watch Korean drama with subtitles. These apps showcase almost all popular Korean dramas. And most of them come with subtitles of different languages like English, Indonesian, Thai, etc.
Q: Is Rakuten Viki free to use?
A: Yes, Rakuten Viki is entirely free to use. You don't have to pay or subscribe to watch Korean drama on this app. The premium function is indeed optional though it provides more options for sure.
Q: What is better, VIU or Viki?
A: According to most users, Viki is better than VIU. Both of them are free to use and available for Android and iPhone users. But VIU doesn't upload new drama so quickly as Viki. Eventually, Viki has the most dramas while VIU only contains a particular number of famous Korean dramas. So, Viki is way better than VIU.
Finally, Insights
---
According to many Korean drama lovers, watching Korean drama is a kind of addiction, and so, if you are a beginner, you should think twice about starting it. For the students and people with busy schedules, it can affect vigorously. So, if you already watch Korean drama regularly, I would like to suggest you watch it moderately so that it doesn't hamper your study and other work. Otherwise, the following apps to watch Korean drama must provide you with the best experience. Thank you for your time.