Google plans to introduce many features to improve the classroom lessons to be more interactive. So at the Anywhere School 2022 webinar event on June 7, 2022, Google announced two new apps to be launched for ChromeOS to make it easier for teachers to moderate wireless casting.
The first one of these two apps is Screencast, which helps the teachers build a video library for lessons, and the second one is Cast Moderator, which shares the Chromebook screen in the classroom through a supported Google Android TV device.
Google's Screencast App and Cast Moderator will be integrated into Chromebook on the upcoming Chrome OS version M103. Google claims that these two apps will help teachers and students pursue their potential. Let's look at the advantages of these two apps for both teachers and students in the classroom.
Screencast App
---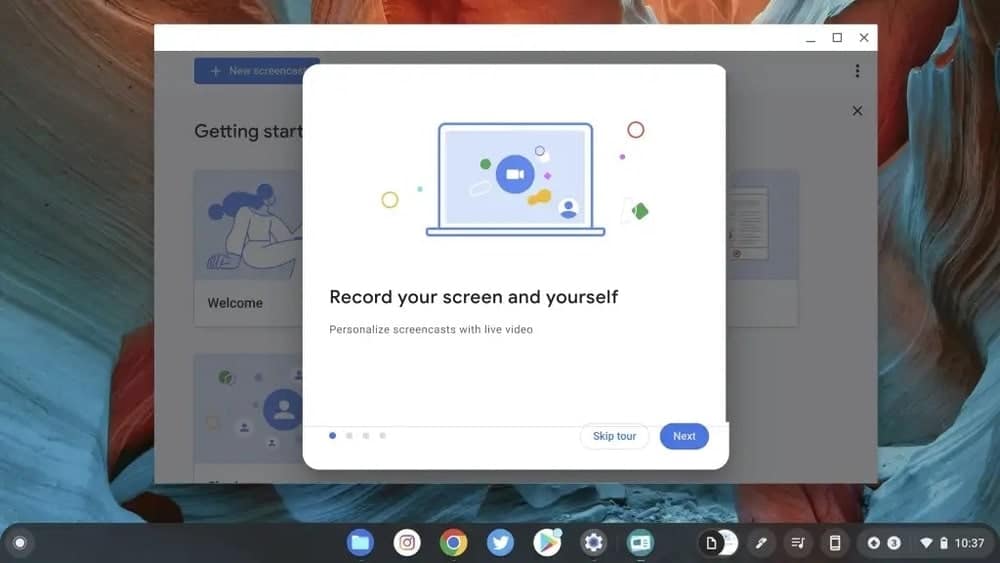 Chromebook users are probably familiar with the 'screen capture' tool for screen recording in Chrome OS. But Google's Screencast app takes up your recording experience the top-notch. Screencast helps you record, trim, view transcripts, share and create a custom library to upload the video to your Google Drive.
Three standalone features of the Screencast app that help your screen recording experience more comfortable than Chromebook's existing screen capture tool. The key features are:
You can now simultaneously record videos using your screen and webcam with the screencast app.
Screencast allows you to use stylus input. So all students and teachers can annotate during the video.
While you pause your video recording, the software can transcribe spoken words and show the transcript on the left side of the video. Moreover, you can change the transcript in any language.
If you want to use these features at the previous screen recording tool, you must install one or more third-party apps. Despite installing more third-party apps, you can manage everything only using Google's screencast app. Besides, the Screencast app can record long-range video, which is not possible with previous apps.
Another best part of this app is that your recording video is automatically uploaded to your Google Drive. So the videos are always ready for share or go out to the people who need to access these.
Cast Moderator
---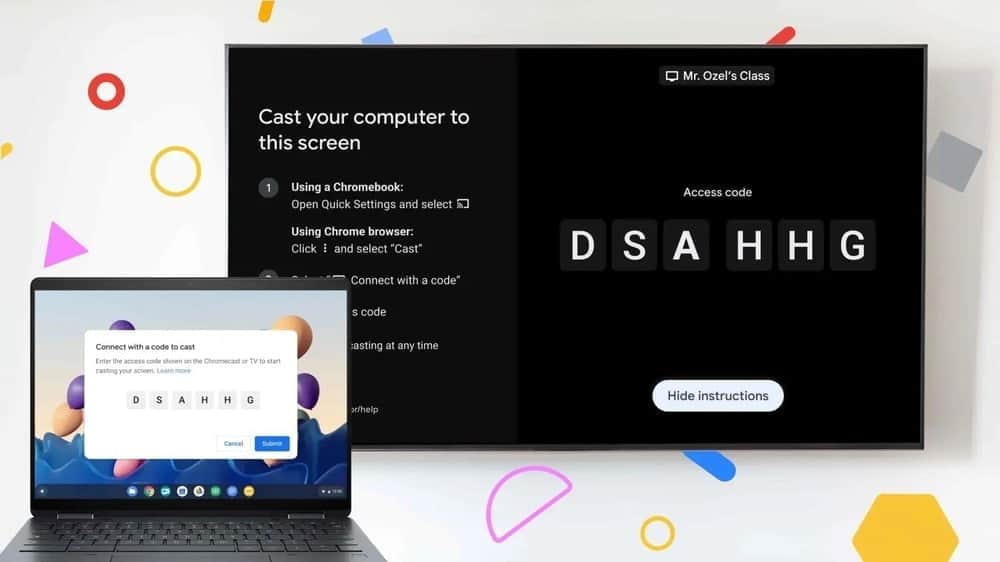 Cast Moderator mode is another excellent tool for teachers and students. This tool will make it easier for teachers to make onscreen presentations to a class display. With the help of this tool, both teachers and students can now share their Chromebook screens through a supported Google Android TV in the classroom. Moreover, teachers and students can turn off the disruptive or unintended screen sharing by inputting a six-digit secure code.
Final Insights!
---
Google is always trying to point out how to introduce better technology in the education sector so that teachers can amplify their impact in the classroom. As a result, Google is going to bring two apps, screencast app, and cast moderator mode, to the education market.
However, these two apps are not currently released for everyone. This summer, Google will run a pilot program to trail these apps in some selected schools. We hope the project will be successful, and these two Google learning assistance apps will be available on every Chromebooks.