No doubt that teaching is a noble profession as the teachers have to teach the kids and the young students morality, ethics, knowledge, and humanity. Schools and other educational institutions are standing on the effort of teachers. However, to be a teacher doesn't mean he knows everything. Again, some teachers are confused about the class schedule and other activities because of the huge pressure in the institution. Besides, in this time of the pandemic, teachers have to take classes via online communication media. So, today we are here to introduce some of the best Android apps for teachers.
Best Android Apps for Teacher to Enjoy the Noble Profession
---
First, let me remind you that the list below includes apps of different types and for your different activities. So, we suggest you check all these apps to find a few essential apps for your profession. For example, there are some apps for teachers' scheduled maintenance. Some are for educational purposes; some cover the area of online class issues, while some are for the question-making issue. So, I am sure that if you are a teacher, this content will help you get some apps to make your activities as a teacher easier.
1. ClassDojo
---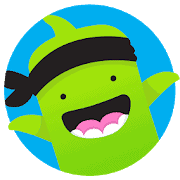 Basically, ClassDojo is a safe and compact communication app. Still, we keep it in the first place of the best Android apps for teachers because nowadays, teachers can only take classes and communicate with their students via the internet. And this will help the teacher have a safe and sound communication system with all possible facilities for the distant teaching profession. This app initially comes with a very minimalist interface that lets any use it comfortably. Additionally, there are necessary features that will help you taking classes properly.
Important Features
This app encourages your students to make team works, and you will enjoy facilities for that.

You can initiate particular groups and join multiple groups at once.

You can send updates to the parents, and they will see their kids regularly update from this app.

This app also lets your students submit their classwork easily and in an organized way.

This app is initially free of charge, and so you can encourage your students to use it.
Pros: Noise meter is a modern function of this app that initially lets you keep your class quiet and calm.
Cons: Some users don't like its notification system.
2. Wikipedia
---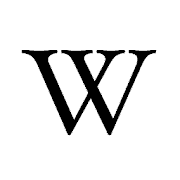 Teachers have to repair to answer all the questions of the students. But it is not apparently possible to know everything for one person. So, there is a very popular education app for the teacher that helps them find information about anything and almost everything. I am sure you understand which app I am talking about, and yes, It's Wikipedia. The vast contents of this app won't let you be confused about your student's questions, as you can search for an issue and get all the necessary information about it in seconds.
Important Features
From science to history, this app shows articles on almost all the subjects.

You can check the source of information at the end of an article.

There is no commercial to disrupt your reading and learning session.

You can eventually read articles on different issues in almost 40 different languages.

This app also lets you use it while being offline.

To have a better reading experience, you can activate the night mode.
Pros: You can indeed use an interactive search engine to find the exact fact you are looking for. in addition, you can customize the explore feed of this app.
Cons: This app is open to edit and add information for all, and so, it can contain some fake information.
3. Google Classroom
---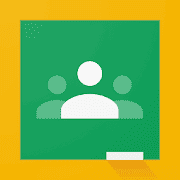 Google Classroom has made education easier for both instructors and learners, especially when the world is facing the big problem of the pandemic. You can use this handy Android app for Teachers inside or outside of the Institution, and people with a personal Google account can get free service as well. Undoubtedly, it will save your time, and you can do your classes anywhere, communicate and distribute assignments and much more. The only thing you need to do is share the links with others, or the teacher can add them directly.
Important Features
The paperless assignments will indeed save your time, and similarly, the teacher can review and mark the sheets altogether.

Students can initially see and gather all their class materials in one folder in google drive.

Teachers and students can make a direct conversation with audio or video chat.

If someone desires to mute the mike or the video, then they can do so. Or, they can open only the mike without a video.

There's apparently an option where the teachers can ask their questions in the chatbox, and students can reply below.
Pros: In the class, the teacher can make individual groups for students to do group tasks or have a discussion. Moreover, the teacher or student can share their screen for better understanding.
Cons: Only teachers or the host can see the class code.
4. Noon Academy – Student Learning App
---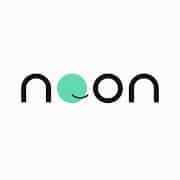 Noon Academy is an e-learning education app where you can take classes of your students in live classes. Well, this app has definitely done a great job as it provides several learning materials, practice sessions, and you can even attend quizzes. Besides, you can make your own group during the online class, and It'll help you learn and cope up with the rest. Notably, this powerful Android app for teachers will give you the chance to learn from World's best teachers or teachers from your institutions.
Important Features
This study platform eventually allows video streaming with teachers and high-quality video for better understanding.

Along with living Classes, the students can communicate in live chat with teachers or other fellow mates.

The app also holds online exams, and you can challenge your mates in online quizzes too.

By winning the competition and solving problems, you can be on the top of the leaderboard and boast it at school.

You can record the lectures and revise them anytime.
Pros: This app is initially a great help for homework assignments and projects, and you can practice exercises through videos. Furthermore, there will be secondary, primary, and high school online teachers who will make the practice sets and help with your learning.
Cons: The app doesn't have any playback speed options.
5. Edmodo
---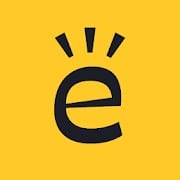 Here, we have an app that is specially developed for the people of the teaching profession. Edmodo is basically a teacher's facts arrangement app with all the necessary tools to share your lessons with the students and keep in touch with them. To build a vibrant and safe classroom community, you can definitely rely on this app. Additionally, these are pre-made layouts and tramples that you can use to keep track of your teaching activities.
Important Features
Almost all the essential tools for the teacher are available here.

You can directly send messages to the students and also to their parents.

It also lets you keep your students busy with teamwork.

You can eventually make multiple groups and take classes of those groups at the same time.

This will let you communicate with your fellow teachers as well.
Pros: This app will initially help you to assign homework to the students. You can also use it to arrange the assignments.
Cons: Some users have complained about the loading issue of this app.
Download
6. EduPage
---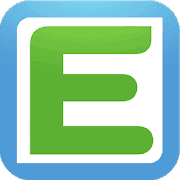 Taking tests and making question papers is the biggest task for teachers. A teacher's popularity often depends on how good s/he is in making the question papers. And in the modern education system, a good teacher must know how to make interactive and vibrant test questions. However, you can use EduPage to have ideas of different questions on almost all the subjects for the school-level classes. Additionally, this app provides you with tons of features to make your teaching profession organized and controlled.
Important Features
You will get brilliant question ideas on different subjects, including math, geometry, geography, biology, etc.

This useful Android app for teachers will help you learn about other teachers' questions and get more ideas.

You can also submit your question sheets with others using this app.

It will let you keep notes of the attendance of all your students.

This app will apparently help you organize the homework and grades of your students.
Pros: You can simply use this app to communicate with the parents of your students. Besides, it lets you input all the curriculum for the lessons.
Cons: Loading issue is a very common problem of this app, according to the users.
7. Class Timetable – Schedule App
---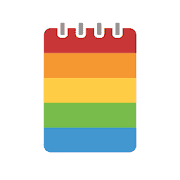 Some teacher's biggest nightmare is to lose the class because of not knowing the schedule. Besides, some are confused about it having a lot of pressure, especially when it is time for the tests. However, this time I actually have an app to recommend those confused teachers. Class Timetable is a very popular productivity app for the teacher. It will help you make your class schedule easily. Additionally, you can keep track of your whole week's class time as well.
Important Features
You can use this app to schedule your classes and take notes beside the class schedule.

It lets you organize all the assignments of your students and make them easy to check.

You can also calculate the grades of the tests and then publish them through this app.

This will eventually send class notifications to the students and will remind you right before class time.

You can also use the dark mode to protect your eyes from the bright screen.
Pros: This app apparently lets you export and import files of any type. Also, it supports home screen widgets.
8. Teacher Gradebook
---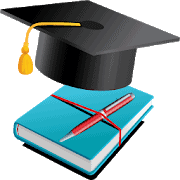 Fran Meneu brought a very special Android app for teachers that is even developed by some successful teachers. So, it's not a regular app and will help you as a pro-teacher assistant. It is quite like a digital grade book that lets you keep your students' great in an arranged way. Additionally, this app will initially help you calculate the marks and then set them in their particular places. In addition, it will help you maintain your schedule too.
Important Features
You can use this app to manage the grades of different types and classes of your students.

The grade will be published with different colors based on the types.

It initially lets you export and import files of assignments of PDF and CSV files.

This useful app comes with an encrypted database and an automatic synchronizing function.

You can also make a schedule for your class and share the timetable with others.

This app lets you manage multiple groups at a time.
Pros: This useful app apparently comes with a very suitable interface for both smartphones and tablets. You can additionally make a virtual classroom diary using this app.
Cons: It doesn't have landscape orientationally locking features.
9. Clapp – Interactive Whiteboard for Teachers
---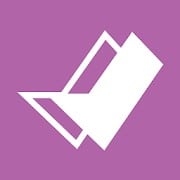 What kind of class you are taking doesn't matter; you must have a whiteboard to teach your students. But when you are taking your class online, you may not have a whiteboard at your home, or your students may not feel comfortable seeing the writing on the manual whiteboard. A virtual whiteboard can help you in this situation. And so, we suggest trying Clapp. It is basically a useful tool that creates a whiteboard on your video call and lets you share it with all the members.
Important Features
You can record audio and video of your lesson using this video recording app and share them with your students.

This app initially lets you manage all the assignments, discussions, and announcements.

You can also make special lessons with essential PDF & Map that you can import too.

This app will apparently keep all the data safe and secure.

You can also make diagrams, charts, different shapes and export images from the internet.

This app lets you make long mp4 videos too.
Pros: This useful app eventually provides all essential virtual class-taking tools. And you can use fine-tune for the video content too.
Cons: Some users find it difficult to share content with others.
10. Teachers Planner and Markbook
---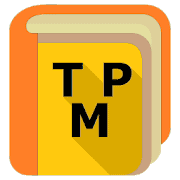 And lastly, it is a powerful Android app for teachers to arrange all their stuff in one place. Teachers Planner and Markbook is a multifunctional app, a must-try for the teachers. K Stainsby brought this app to town to help the teacher handle so many things for their profession. This app initially helps you make your class schedule and mark important meets. In addition, you can arrange student's marks and calculate them to reduce your long day of preparing results.
Important Features
Instant schedule setting functions will let you customize and input schedules within a few seconds.

In the free lessons, you can initially set up recurring meetings.

On the main timetable, you can simply add a to-do list and a reminder.

You can also input an additional note to your pre-made lessons.

With this app, you can share the class time with your students.

This app will apparently make different groups for different classes so you can understand everything easily.
Pros: Organizing the grades of the students is very easy with this app. To set up the mark book, you can also use the powerful spreadsheet.
Cons: The editing function is not properly fixed in this app.
Our Recommendations
---
It's pretty much difficult to recommend a few apps from the list, right? You must see that all these apps are different in purpose from their place. So, if you need an app to get answers to a question instantly, you can try Wikipedia.
To maintain your online classroom, you should try Google Classroom or Class dojo. Also, you can try Teachers Planner and Markbook or Edmodo. And to have an idea on making a question paper, you can also try Edupage. Besides, Clapp will provide you a whiteboard while taking an online class. And I am sure you need almost all of them.
Finally, Insights
---
So, you can now make things easier for your profession and save more time and effort. These best Android apps for teachers are quite useful, and you will agree with me once you start using them.
However, you can share this content with your colleagues to help them in their profession too. Also, let us know about the apps that you think will help you the most. Thank you for staying with us, and once again, we appreciate your effort to teach our generation and make a beautiful world of educated people.