The software you use most frequently in your laptop or desktop that is a file manager. This is the application that can access, manage, and decorate the files on your hard drive. A good quality file manager has a great impact on the operation in your PC. That is why it is necessary to have the best Linux file manager.
There are so many Linux applications, but we are talking about Linux file manager only. Why? The other operating system such as Windows or Mac OS both has a default file manager, and their users use that happily.
But, you will not find a standard file manager which is perfect and very useful for all Linux distros. That's the reason you need the best file manager for Linux. We have a small collection of file manager for Linux, choose your best one.
Top 10 Ever Best Linux File Manager
---
Linux is free and open source, and here you find almost all your needs at free of cost. Similarly, some of the best quality file managers are waiting for you. We don't know your previous experience of using file manager! Get ready to get the ever best experience.
1. Dolphin
---
Dolphin is definitely free and open source application. On the side, it is lightweight also. It is the default file manager of KDE. Dolphin has some smart and standard features which help to place the application to the top line. What are that features? Double panels, multi-tabs, and split view are the core features of this application. With the application, you can browse local files as well as remote files also. The software also has zoom drag bar and encryption features. The application is very useful for new users.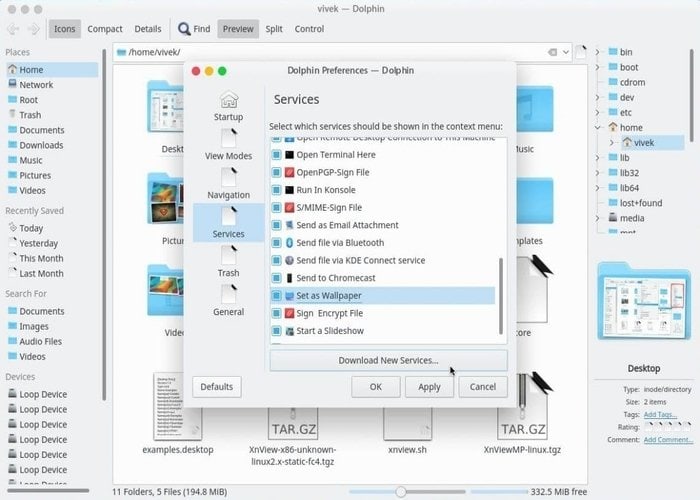 Important Features at a Glance
The application can preview both local and remote files.
You can open many tabs at once as it is multi tabs supported.
It contained Undo/redo options for backward and forward step.
Split view allows to copy or move files easily and quickly.
Three types of view style supported, choose your preferred one.
2. Nautilus File Manager
---
Nautilus is a standard and very useful file manager for the GNOME desktop environment. A clean and simple interface is the major reason for this application being popular to all. Yes, this is true that the software comes with primary and most essential functions, but you can extend its features by adding plugins.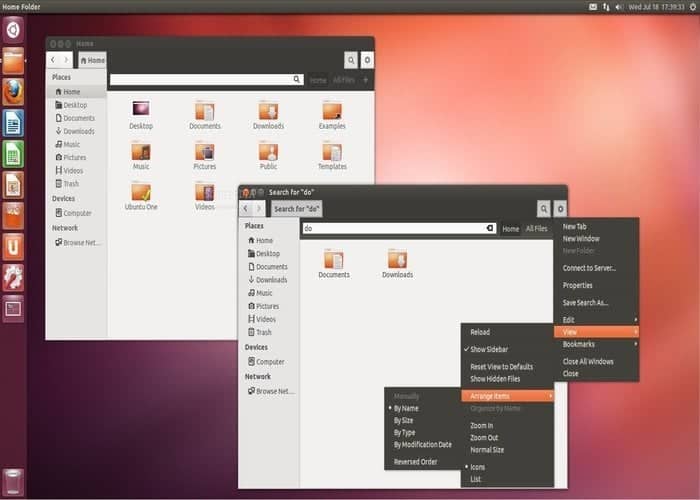 Important Features at a Glance
Easy to use.
It allows three view styles that are icon view, list view, and compact view.
Browser mode can record the history of visiting folder.
Can browse both local and remote files.
Fast file search capability can locate any file quickly.
Undo support for the back step.
3. Thunar
---
If you compare Thunar with the previous software, it is not so much popular. But, its functional quality is outstanding. This application comes as a part of Xfce as it is the default file manager of Xfce desktop environment. But, it can be used on the other desktop environment, and it works well. This is a very lightweight application. That is why it is considered as the best Linux file manager for the old laptop or desktop. On the side, it is very easy to use. Though it does not have numerous features, you can add anything you need by adding plugins.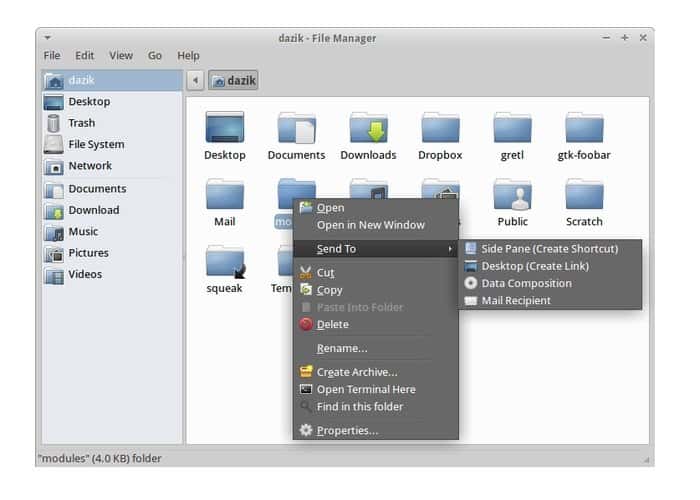 Important Features at a Glance
Comes with limited features but highly pluggable.
It has some exclusive features in hidden settings.
The application can rename various files at once.
Important information is displayed on icon caption.
List view and order appear in the column.
4. Konqueror
---
This is the file manager which has tons of features. And this is a very flexible and powerful file manager. What types of feature do you need to have? It has almost all of them. In this application, multiple tabs can be opened at once. And, one tab will have three parts. Three parts show you the files that you want to see, but the first part helps you to navigate quickly. Benefit? If you use Konqueror as your default file manager, it delivers you the satisfactory performance we believe.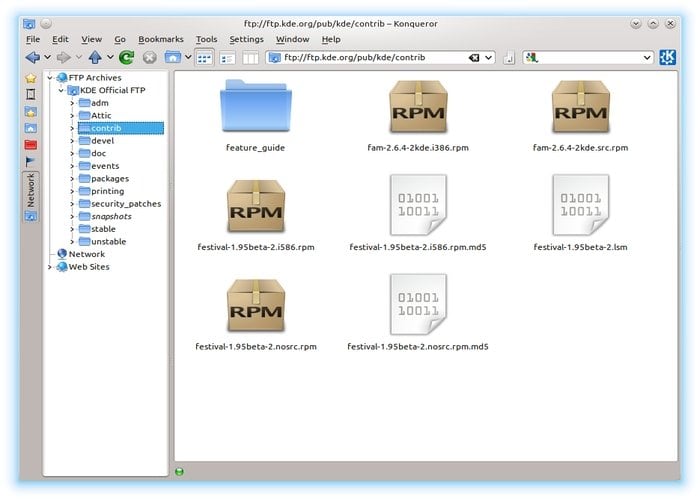 Important Features at a Glance
Highly customizable as you need.
Able to rename numerous files at once.
It has access on SFTP and FTP servers.
It allows seeing property and change attributes.
Deleting, moving, and copying can be made easily by drag and drop of files.
5. Midnight Commander
---
Midnight Commander is a text mode and full-screen file manager. It is designed in such a way, both novice and the expert user can use it easily. In this file manager, you find two panels where the file system is displayed. The arrow key is used in file selection and functional keys for operations such as editing, copying, renaming, etc. Midnight commander offers to connect remote files, editing, issue commands, syntax highlighting, archives, and so on.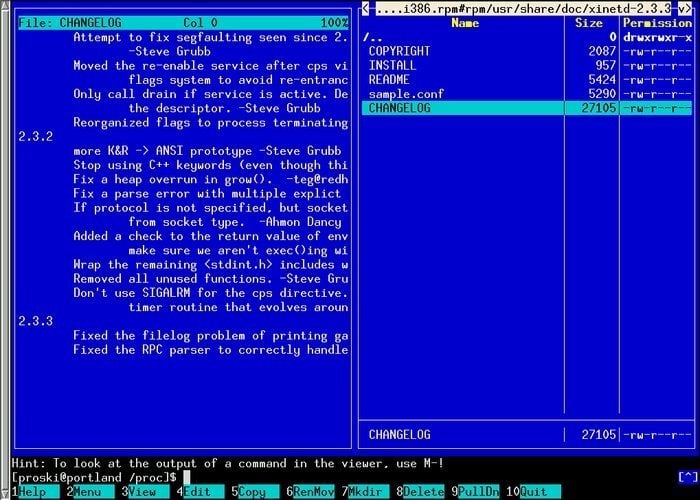 Important Features at a Glance
Allows common directory manipulations like as renaming, linking, moving, copying, and deleting.
Any file can be searched by file content or a file name which works just like a dictionary search result.
Archive files can be treated as .zip and .tar.
The user needed hotlist of commonly used directories can be created with the application.
6. Krusader
---
Krusader is excellent performing Linux file manager. This application was created just after Midnight commander, and it is one step ahead from midnight commander. Midnight was text-based, but its interface is graphical. The software allows both mouse and keyboard command. It is created to show two panes display, and you find the directory name at the top of the pane. Arrow or tab keys are used to navigate and Enter Key is used to enter the selected directory.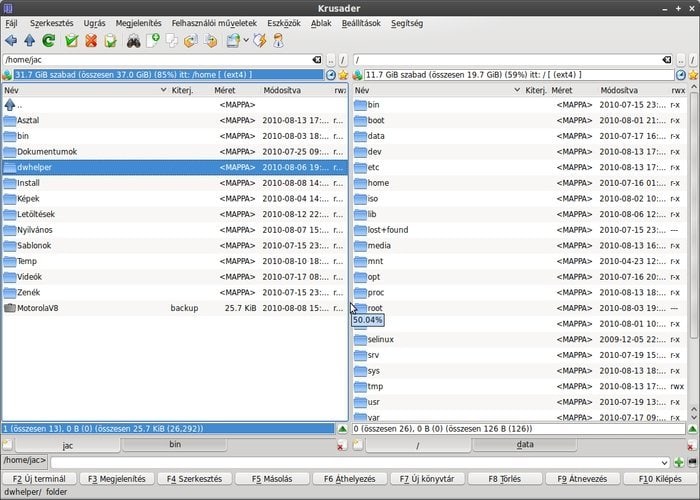 Important Features at a Glance
Extensive archives can be handled.
The advanced search option allows both file name or file type search.
File transfer can be done quickly with FTP.
Two panes view for the quick navigation.
7. PCMan File Manager
---
PCMan is a faster but very lightweight file manager for Linux. Of being lightweight, it is widely used on the low-configured and old machine. Though it is a small application, it has wide ranges features. If you use Linux browser, you can open multi-tabs on it. And you can transfer files between tabs. Benefit? On the side, it has built-in volume management, and drag and drop files option, bookmark support, file search, easy using, and may more useful features you find in this file manager.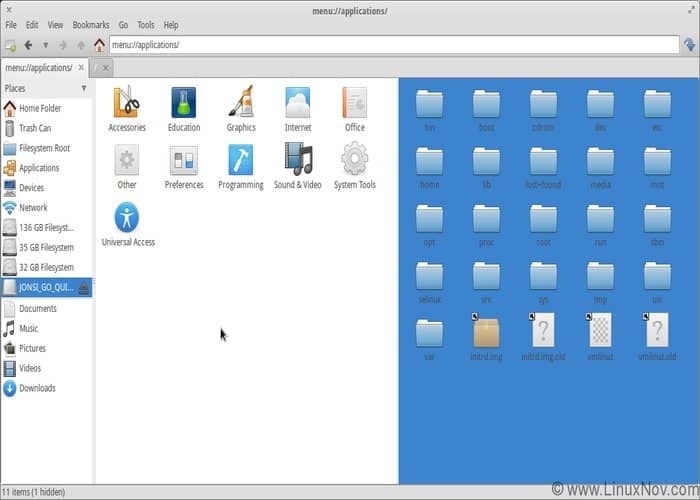 Important Features at a Glance
Quick start-up.
Can open multiple tabs at once and dragging of files between them.
Clean clear and easy user interface.
It contains multiple view options such as icon view, detailed view, compact view, and thumbnail view.
Bookmark support.
8. Nemo File Manager
---
Nemo is a very popular Linux file manger to those who have experience of using Linux Mint. It is the Cinnamon desktop environment default file manager. As like the previous one, it is also lightweight but has tons of important features. You also find forward, back, up, and refresh option in this software. And importantly bookmark features is also contained in the application. You can also use many more options except these. It also shows you the progress of operation while moving or copying files.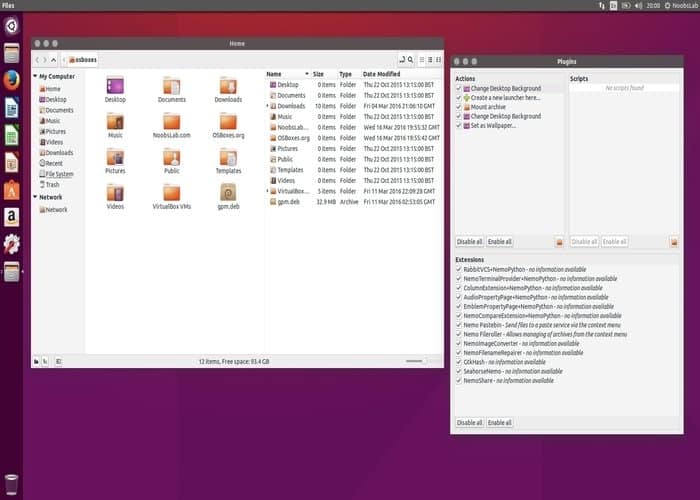 Important Features at a Glance
The application shows the actual progress of the operation.
It contains bookmark management.
Contains all navigation options such as back, forward, up, and refresh.
It contains all the missing features of Nautilus.
9. XFE
---
XFE is a simple, lightweight but very useful file manager. This is almost similar file manager as midnight commander or MS-Explorer. But, its functionality is very easy than the twos. You can easily configure this file manager as your own style whether you want to see two directory panes or one! Here, navigation doesn't need to use must as it is optional. It also has bookmark support and can be used 18 languages for the different types of user. That is why it is the ideal file manager for Linux/Unix desktop.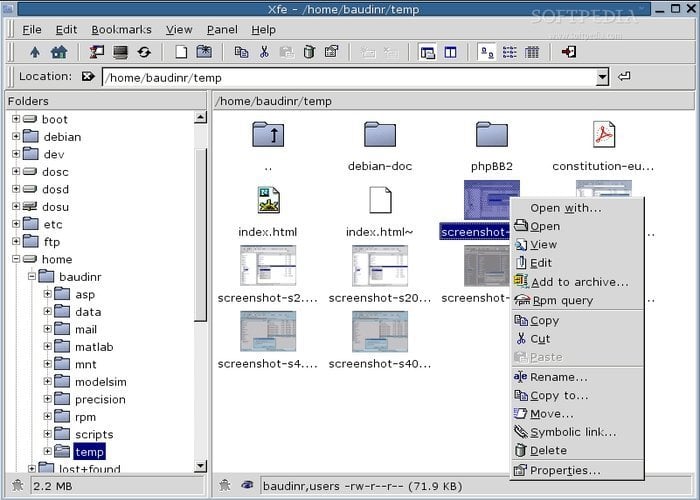 Important Features at a Glance
One or two panes view configuration support.
It supports drag and drop of files between desktop and XFE.
Bookmark supported file manager.
Support up to 18 languages.
10. emelFM2 File Manager
---
In this list, this is the last listed Linux file manager. But, from the point of view of functionality, it is comparable to any other file manager in this list. This is a very lightweight application and almost all Linux users like it. You may find so many standard features on the new and modern file manager, but emelFM2 has some of its own exceptional features. For a reason, it has some difference to the others file manager.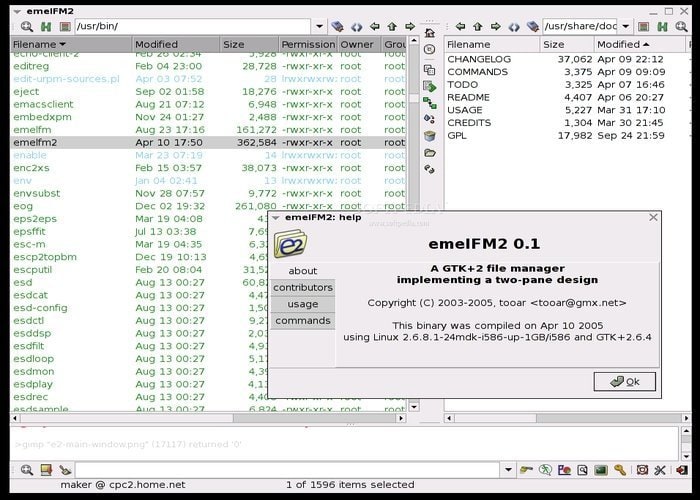 Important Features at a Glance
The default system shows two panes layout of directories.
Two pane layouts can be configured into one.
Mounted file system and archives can be handled with emelFM2.
Features can be used by creating keyboard shortcuts.
Bottom Line
---
Here we suggest 10 best file managers of Linux for you. All the applications may not be the same regarding functional qualities, but all of them have some standard features which make a difference to the other. We think you've made the decision and you already choose the best one from this list. According to us, these are the best Linux file managers, and you will definitely agree with us if you use any of them once.
Have you any suggestion regarding this content? Have you any query? Just drop a comment, we will reply soon.