Google has now developed far more than our imagination, and now it's not just a universal search engine. Instead, it has now become a part of our life in this modern time. Besides, Google plays the biggest role in the Online World, covering almost all sectors like email, communication, study, business, and others. But today, the best part of Google is the AI-based virtual assistant speaker that we call Google home. There are a variety of apps in the PlayStore you can use for Google Home. And today, we are going to talk about those best Apps for Google Home.
Best Apps for Google Home
---
There are no limited genres that can only be a part of Google Home Assistance. Varieties of apps have already got integration with Google Home, and you can use them in your daily life. I have tried to find out apps of different specifications and criteria to handcraft this index. So, I recommend you look over every single app as all of them are of a different category, and you may need them badly.
1. Nest
---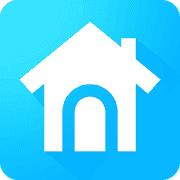 The first app I choose to introduce you to is Nest. First, this app was bought by Google LLC, but later the development management needs separate sectors because of the vast popularity of this app. However, to enjoy some exciting home things control system, you should use this app. You can watch over your sweet home from anywhere, like an office or Shopping mall. Also, you can control many other things and check if you have closed the door or if the security camera is working in your absence properly. If you are interested, I suggest you learn more about it from the list of the Features.
Important Features
There is a security alarm that will let you know if any intruder is trying to get into your home.

You can change the temperature of your home from anywhere.

Arm and disarm your home remotely.

This app lets you make, edit, and view your schedules.

You can also check the WiFi connection and battery status of different devices using Nest.
2. SmartThings
---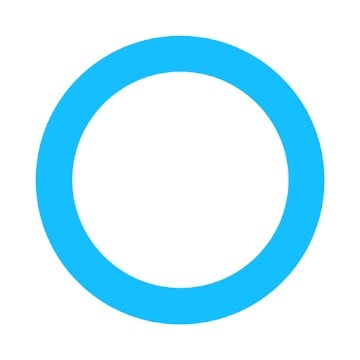 You can start using SmartThings, an ultra-modern smart home app developed by a leading South Korean technology company. After the huge success of Smart Things Classic, this new version is released for newly released technology. Wherever you are staying, you can now monitor and control things of your home with this app. Using this app is very easy as it is designed with a very simple and user-friendly interface. So, anyone can perfectly use this app with no additional knowledge requirements.
Important Features
You can control different technology-based home applicants using this app.

Check the CCTV camera status and wifi connection remotely with this app.

An in-built motion sensor will detect the presence of people inside your room and inform you about the result.

Other multi-purpose sensors are also available to handle some other tasks.

Only a few taps are required to monitor your home from outside.
Download
3. Google Home
---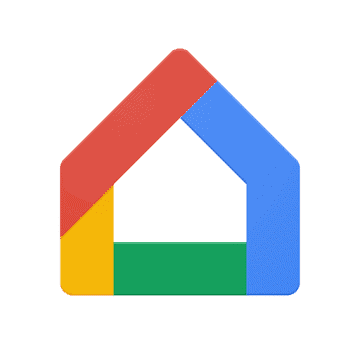 To set up and control your Chromecast player and Google home device, you can use Google Home, and it is the basic app for Google Home service. Sometimes, it is also called Google Chromecast because of its Chromecast supporting features. With this powerful app, you can control and manage Google Nest, Chromecast devices, and tons of connected home products. So, you can use this app to enjoy a better and easier life with many automatic functions. Let's learn more about it.
Important Features
You can make a scheduled home product turning on and off.
Use this app to activate Nest WiFi within a minute.
It will show you the status of your home.
You can also see the status of all your video and audio stream and change volume and other options.
You can activate the notification sending process and get automatic notifications of any emergency.
4. TuneIn Radio: Live News, Sports, & Music Stations
---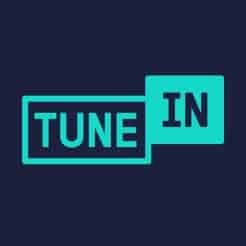 You can try TuneIn Radio if you wish to try a music app that also works as a Google assistant. But first, let me tell you that it is not a regular music app, and it is perfect for music streaming and radio apps. This app is associated with thousands of radio stations, and you can enjoy them for free. You can download music from this app too, and also, you can make your personal radio stations library where you can save all your favorite music stations to find them quickly.
Important Features
Live sports games will always keep you informed of all sports updates.

Like a news aggregator app, it will inform you of all news updates.

Almost all your favorite podcasts are available in this app too.

Allow you to have access to over ten thousand radio stations for you.

Enjoy commercial-free music 24 hours a day.

Recommends the best podcast and music stations every day.
5. IFTTT 
---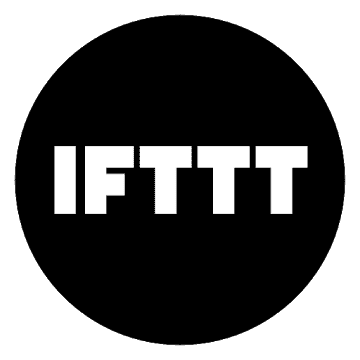 IFTTT is a top-rated productivity app that mainly stands for 'if-then this that.' It is a kind of web service app servicing millions of users for a long time. This app is packed with flawless integration for Google Home. So, it is well known as the best Android app for Google Home as it lets you create unlimited custom commands. You can connect your favorite apps, services, and Softwares with this app, and it enables you to control your device with voice commands. Let's see what's more this app will offer.
Important Features
Notify you of different popular publications like the New York Times.

It will work as a better back up and photo recovery app.
Working as a cloud storage app, it will securely save all your necessary files and documents.

You can post photos on Instagram and Twitter using this app.

Get access to more than 600 apps with this one app only.
6. Maps – Navigate & Explore
---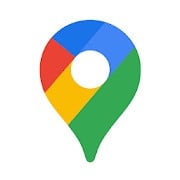 I think everyone should keep a Navigation app on their smartphone. It can be a lifesaver in many unfriendly situations. However, if you want to try a map and GPS tracking app with Google home supports, then Maps by Google LLC is the best choice for you. For the best real-time GPS navigation, I think no other app will work better than this one. It is supported by almost all the countries and shows you the traffic and other necessary information. You can also save your regular routes here to get checked in automatically.
Important Features
It works in over two hundred countries around the world.

Find nearby hotels, restaurants, and hospitals using this app.

It will show you the nearby bus stops, airports, and railway stations too.

You can share your experience with the review section of this app to any business center or shop.

Get direct and real-time street view and distance in kilometers and miles.

The map will very quickly detect the fastest route from your place to the destination.
7. To Do Reminder with Alarm
---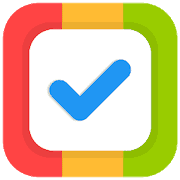 Every busy people needs a reminder app to schedule their daily tasks and also to get notified of important events. And if you love to have a reminder app with Google home functionalities, I must recommend Reminder By To Do Reminder with Alarm. Just speak out of the time, you want it to remind you. This smart app will automatically note it down and make you remember of that event on the time you fixed. Also, you can schedule alarms and make quick to-do lists with this app. Let's see what else this app will offer.
Important Features
You can set the alarm with repeat options like a minute, hour, daily, weekly, monthly, and yearly basis.
Setting an in-advance alarm for reminders is also easy with this app.
Forget about writing and setting times for alarm and reminders by using speech-to-text assistance.
You can synchronize birthday, anniversary, and other days with your social media sites.
Auto back-up by Google Drive and restore events on your SD cards.
8. LIFX
---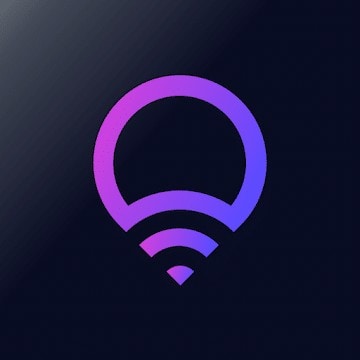 From now on, you will leave your home, forgetting turning off the lights and other electric items. Use LIFX, a smart app for Google Home. So, you can enjoy a bonus with the hand-free service that only demands your voice. So, you don't have to enter into the darkroom to find out the switchboards and turn on the lights. You can check the status of the smart electronics of your home and control them remotely. Seems really interesting, right? Well, there some more exciting features of this app.
Important Features
This app allows you to use it in a group and control all those electronics by all your family members.

You can turn on and off the wifi connection of your home remotely.

Use the color late and choose particular colors for particular electronic items.

It includes all detailed guides to use it.

Just speak out to turn off or on the electronic products' nicknames and control them remotely.

You can set a schedule for those products and let them get controlled automatically.
9. Google Translate
---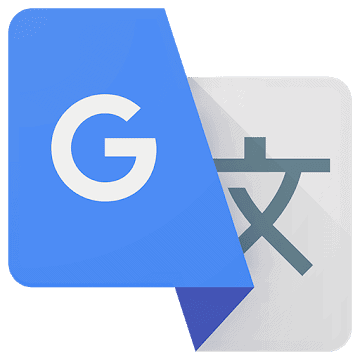 The translation is the only way to communicate with people of different languages. Today's world has become short in case of communication because of modern technology. And so, language won't be a problem to communicate with people with other languages. Using Google Translate and enjoy Unlimited translation support for free. This translation app works well for Google home, and your voice commands can make it work in a better way. However, it is hard to find out a language that is supported here.
Important Features
Without an internet connection, you can translate text into over 80 different languages.

Online use can help you translate your text over any major language around the world.

It works very quickly, and anyone can use it.

Photos are supposed to import text and translate the text on the photo.

You can save your translated works and use them later when you need them.
10. Clock
---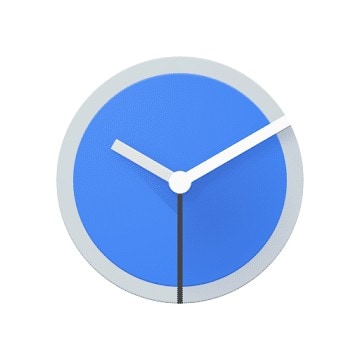 Keeping a clock on the homepage of our smartphone is like a necessity. But we cannot just set any clock with no features. We have to use the widget not just for checking time but also for setting alarms and running a stopwatch. And when you can use all those options just with your voice commands, isn't it seemed to be the perfect one? Well, Google brings that perfect clock for you, and you can call it just Clock. This essential app comes with a very simple construct interface and a beautiful package with the following features.
Important Features
Over widgets of a lot of styles, you can choose your favorite one.

Separately organized clock, alarm, and stopwatch look beautiful.

Let you see the time of any place in the world with a map.

You can set the alarm and control the stopwatch with your voice commands.

You can also adjust it with a Wear OS device to use it from your hand.
11. Google Calendar
---
A calendar app is a must for people of any age. When Google launched its own calendar app, why do you look for another one? Google Calendar is the official app, and it is fully integrated with the Google Home app. However, you can use your voice commands to control this app, set reminders, and take short notes. Also, you can use this useful productivity app to fix your schedules and get notifications timely. Also, there are many other advantageous sides of this app that will definitely impress you.
Important Features
It will show calendars with different views like a month, week, and day view.

Creates unlimited todos and reminders for different purposes.

Add events from Gmails and other Google integrated apps to get reminders.

You can make goal schedules using this app.

Designed beautiful default images and themes.
12. Itcher
---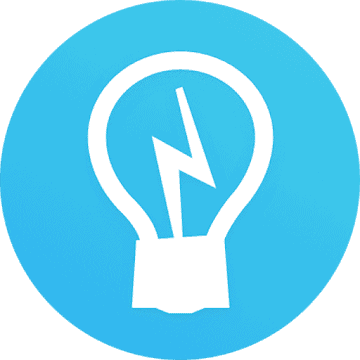 You can organize your favorite books, movies, music, and games with only one app, and it is Itcher. There is a huge collection of movies, books, and games, and you can enjoy those entertaining things from this app. The more you use this app, the more it will learn about your taste. So, it will recommend you according to your taste, and thus, you will find more items to enjoy. This app works for Google Home, too, and voice command is also supported here.
Important Features
YOu can share reviews of movies and TV shows with other users.

Besides movies and TV shows, you will find books, news, games, trailers, etc. in this app.

A couple of recommendation systems will find your partner to watch movies together.

You are allowed to make your personal custom list of favorite movies and other items.

You can also filter entertaining items by authors, artists, genres, time, and so on.
Download
13. Todoist
---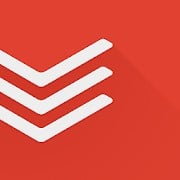 The most popular to-do list app is here to meet you. Todoist is the simplest app with close integration with Google Assistance. To boost your productivity, it is like a must-have for you. You can make an unlimited to-do list, memo, and notes with this app. It will remind you of your important meetings and events like a full-featured reminder app. However, it is a free app, and you can take short notes and todos with voice commands using this app. So, use this app with Google Home and enjoy more features.

Important Features
This app is integrated with all your Google apps like Gmail, Google calendar, Google translation, etc.
You can use this app on any device, including your smartphone and tablet.
You can set reminders and alarms, changing the alarm tone.
Just type the time and date. It will remind you of the time.
Use the lock screen Widgets of this app and keep it active in your busy schedule.
14. Headspace: Meditation & Sleep
---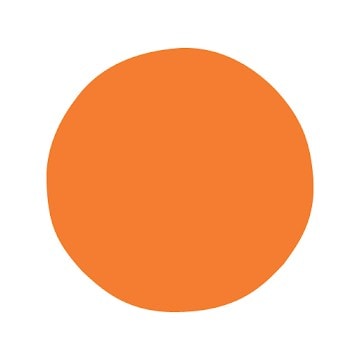 Keeping good care of our mental health is not less important than our physical health. And now, you can get unlimited meditation and mental health care solutions in one app, Headspace. This one also works great with Google home, and you can connect your Headspace account with your Google account to enjoy unlimited access to Google assistance by this app. Ask exactly what you are looking for. Your voice command will be accepted by this app, and it will work just like so.
Important Features
Help you to learn different effective stress and anxiety relief meditations.

Lots of suggestions to beat insomnia and make a habit of early to sleep and early to rise.

It helps you to increase your productivity by improving your focus and priorities.

A good collection of meditation and sleep-enhancing music is available.

More than 40 different courses on meditations are also there for you.
15. WebMD: Check Your Symptoms
---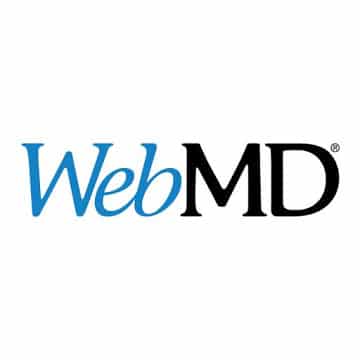 A healthcare app from which will show you remedies of common health issues instantly is always recommended. And you don't have to write down the questions and read out the remedies by yourself. You can now ask Google assistance to do so. For that, you have to use WebMD. It is one of the most popular healthcare apps available on the Playstore. There are couples of separated helping sectors full of essential information. You can also check the possible illness or health issues, just inputting the symptoms on it.
Important Features
The doctor's dictionary will find the closest hospitals and doctors if you input the location and other details.

You can set reminders for your medicine intake.

This app has a chain partnership with tons of millions of medical stores from where you can buy medicines with the lowest price.

Find details of your drugs, including side effects and preventions.

Search any health issues and get information related to it written by specialists.
16. Auto Voice
---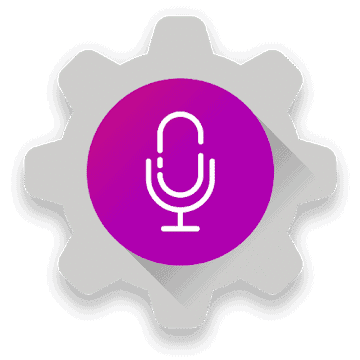 Probably, Auto Voice is the most useful and deeply integrated Google Home app. You can use this app to customize all your smart assistance to boost its performance. For Custom voice command, it is the best app to try. Also, it is good to detect all your words, and it doesn't matter about which accent you are using to talk with it. Besides, it won't take more than a minute to set up this app and start using it. So, to automate everything around you in a smarter way, I think, there could be no better app than this one. Let's check the other features of this app in short.
Important Features
This app is compatible with Android, Linux, Windows, iOS, and other platforms.

You can set multiple voices commands using a tasker, and it will recognize all of them.

Let you use your Bluetooth headset to use this app.

You can create a small monitor for the ambient noise.

Easy setup procedure and simple user interface.
17. Voice Access
---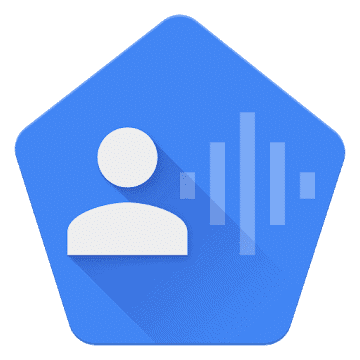 Voice Access is another Google home app developed by Google LLC. For the best hand free mobile computing expression, it can be the best choice and so, it is highly recommended in this case. For some weak patients who have problems in checking the display, this app can be the best lifehack. Your natural voice is allowed as the commands, and this app will control your phone accordingly. Also, you can get some on-screen help just by saying, ' what can I say.'
Important Features
It shows a full list of voice commands and accessibilities.

Step by step, using instructions is given in the details of this app.

Voice access to this app provides voice commands of 3 different categories.

Say 'Stop Listening,' and it will stop following your instructions for a while and let you talk with others.

Very easy to use, and older people can also use it properly.
18. Philip Hue
---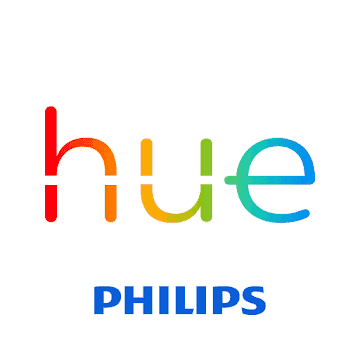 To control all the hew products on your smart device, you can try Philip Hew. You can now get rides of all the hew lights and accessories using this app. You can turn on and off all the wireless smart bulbs, and it supports most of the familiar brands to control. This can be so, called as the best home applicants apps for Google home. Though this app is a little bit unfamiliar to many of you, it is truly a very necessary app. If you are not agreed to me, then check the other details and see what did I say so.
Important Features
This app supports wireless smart bulbs of over 50 different brands.

You can keep numbers or names for different bulbs to remember them.

Set timers to turn the lights automatically.

You can also change the color of the lights using this controller app.

Simple interface with the quick pair-up ability, and anyone can use it.
19. Google Play Music
---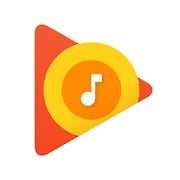 Another music player app is here that is Well-known as the best music app for Google home. Google Play Music is completely integrated with Google Assistance, and you can use your voice to command and control the functions of this app in a hand-free way. While driving, it can work best for you. Just spell out the name of the song and let your phone detect your words. Within a few seconds, this app will play the song, and you don't need to touch it to play that song again. Let's see what else this app will offer.
Important Features
Import and download songs from different websites and apps.

Make your personal playlist and store your favorite music there.

Song playing modes like one by one and shuffles are available.

Create an unlimited number of playlists and keep nicknames to them so that you can find them quickly.

No commercial will appear to disrupt your music experience.
20. Sengled Home
---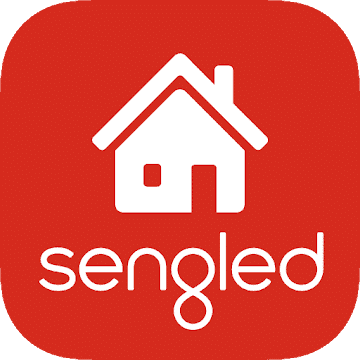 Life gets easier with Sengeled Home; it is one of the most versatile housekeeping apps for Android. This works seamlessly with Google home appliances. You will get all your smart gadgets control in one place with this app. It features. Turn your electric appliances off or on from remote places; you can even change the frequency and colors of certain supported lights and multimedia systems with this app. It's a virtual representation of your home within your hands.

Important Features
The app comes with a separate unit or room-based management system.
It offers customizable settings just as you prefer with ease.
You will enjoy its UI along with its quick access homepage options and interactive widget control for easy processing.
It offers personalized routines, such as waking up time, sleeping periods, vacations, etc. So schedule your light and security system running sessions accordingly.
You can use it with other third-party apps and also supports in-app assistance from Google Assistance, Alexa, etc.
Comes with power-saving profiles for different devices.
Final Thought
---
I have already said that the best apps for Google Home I have selected here are of different categories. So, I cannot specify one or two best apps to suggest to you personally. Still, if you ask me which one I am using right now, I must say I have nearly 5 or more apps from the list I am currently using, including Play Music, Maps, Nest, Calender, and SmartThings. But I am sure that you may not need all these apps, and other apps may appear essential to you. So, you have to understand your needs properly and then choose the best apps for you.
So, that's all for today. Wait for me till I come back choosing another Android topic to discuss. If you love to prefer some, please let me know in the comment box. Also, inform me if you have anything to ask about today's discussion. Thanks a million for your support.