If you contemplate keeping your body fit by taking some of the finest exercising coaching, including running, cycling, cutting down calories, and walking, then you are in the right place. In recent days, you can afford to have a personal trainer to coach and guide you in terms of how to abide by certain rules to stick to your exercise, especially running. Running apps for Android use built-in sensors in your phones to measure your speed and distance traveled, pace, and velocity.
Running Apps for Android
---
Running apps for Android are no longer confined to forcing you to run only. Still, they guide you through their sophisticated technology, such as a built-in voice to instruct you, the leaderboard to show your score, and a map to navigate you. Therefore, I am going to discuss the 20 best running apps for Android in this review.
1. Strava: Track Running, Cycling & Swimming
---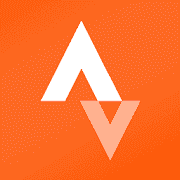 Strava is one of the most top-notch apps for monitoring your running, cycling, and swimming ability simultaneously. It essentially takes crucial metrics of exercise, such as distance, speed, pace, time, elevation gained, and burn-out calories. For each challenge, the leaderboards enable you to see who leads the local competition in any major events. A "Segment" option leaves you with a map of a unique challenge that took place in a particular radius, and you can complete it to compare and analyze your efforts.
Important Features
Join for the premium Strava Summit membership, which provides you with safety-enabled features using your location with specific contacts.
This membership also provides you with a more detailed and specific analysis of your exercises by engaging you with relevant statistics.
"Distance tracker" enables you to observe the improvement of your metrics by letting it track your running, cycling, and swimming.
"Mile Counter" uses Android devices to record your overall miles of the journey and tailor your techniques for triathlon and marathon.
Join the clubs and friends from Facebook to show the updates of your cycling route, score, experience, and future activities.
Its vastest trail network updates any route you select to make the most out of your effort in the running.
2. Adidas Running App by Runtastic – Running Tracker
---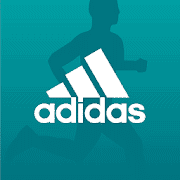 Formerly known as Runtastic, Adidas Running app, with the help of Google Earth, subtly tracks your location, as well as important metrics, such as 5k, marathon, weight loss, speed, and distance to enhance your ravishing experience. Unlike other running apps for Android, the outright and thorough details of analyzing the statistics of your performance produced by Adidas help you set and reach your goal in various challenges. Although this app is free, the premium version offers route planning, tailored exercise tips, and interval training.
Important Features
It's an all-in-one app that includes community features, challenges, and goals to make your running experience amusing.
This app connects with its built-in internal support of Google Earth to help you discover new cities and locations.
The live voice coach will ensure a better and improved running experience with more tips, audio feedback, and coaching.
To immerse you into the world of running without deviating from you, it syncs up with Spotify and Pandora for streaming.
Receiving live cheering from your friends and the competitors helps convey a motivation to refrain you from overwhelming running experience.
Stay connected with the posted blogs in the newsfeed, which helps you to remain updated about your exercise and wellbeing.
3. RunKeeper – GPS Track Run Walk
---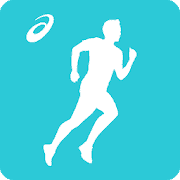 Runkeeper developed by ASICS has invariably remained one of the best running apps for Android among the dedicated runners. Whether you do cycling, running, hiking, mountain biking, or rowing, its latest GPS tracks your location, as well as your overall activities. This app supports merging with other important apps, such as Spotify and Apple Music. Its connectivity bonding with Apple Watch is so apparent that you can leave your phone at home and can benefit from its features while running outdoor.
Important Features
RunKeeper is compatible with wearable apps and devices, including Wear OS, Apple Watch, Garmin watches, and some of the latest Bluetooth devices.
Lose weight, running for exercise, and train for a race are a few of the training plans to tailor your exercise.
A motivational voice in the background giving periodic updates on time, speed, and distance will cheer you up when you lag.
Bluetooth support enables you to connect with dieting apps like FitBit and ANT+ to monitor your heart rate while running.
In Running Groups, create a custom challenge, connect with your friends, and invite them and hence, track their activities.
Set a goal in weight loss, running, or other exercises, and it will monitor your time, distance, and calories burned.
4. Run with Map My Run
---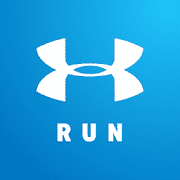 This app is a venture of MapMyFitness, which successfully integrates with the active runners by utilizing your phone's built-in sensors and GPS to get hold of your course, time, pace, and distance. You can also track the distance you have traveled with the help of armored running shoes. This app also gives a reminder of the availability of a new pair of shoes. The premium version will ensure the removal of ads, enabling voice coaching and sharing of your location.
Important Features 
Sync with wearable and fitness apps, including Google Fit, Android Wear, Garmin, Fitbit, Suunto, and many more.
Take advantage of the visual, haptic, and audio progress to analyze your performance imported from your workout and work accordingly.
For excess weight, input your nutritional information, such as daily food consumption, by connecting with weight-loss apps like MyFitnessPal for counseling.
Head for new challenges set by others or create a challenge by specifying information to compete against the largest community.
This app can distinguish between different genres of running, such as running in a neighborhood, a treadmill, or a trail.
Personalized training plans allow you to stick to your firmed dedication towards the fitness capacity, reach goals safely and efficiently.
5. Peleton – at home fitness
---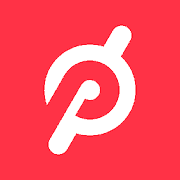 If you are fortunate enough to own a luxurious Peloton bike or Peloton treadmill, then don't fret because their dedicated app has become one of the best running apps in recent days. Being free to download, this app will force you to be trained with both indoor and outdoor curated collections of exercise by its professional trainers.
All these exercises are backed up by the rhythmic playlists within the app. You can install and take advantage of this app if you have Peloton All Access Membership. This app has extensively emphasized yoga-related activities, which are only available in high-end yoga apps.
Important Features
Access to a range of on-demand fitness classes from Peloton's NYC and London studios on Treadmill running, yoga, cardio, and many more.
Fitness classes are taught by world-class professional instructors who can motivate you with their special talent and versatile technique.
Benefit from a combination of cardio and strength training by selecting the best fitness classes suitable for you.
To make your preferred fitness classes joyful, you have the option to adjust the length, time, and your favorite music.
Cast your screen-mirroring option to your Chromecast-enabled TV using a Chromecast device to watch and exercise on a bigger screen spontaneously.
Join the upcoming live sessions of a fitness club, which will present you with the duration, instructor's name, and equipment you need.
6. Endomondo – Running & Walking
---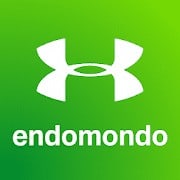 Endomondo is considered one of the best running apps for Android due to its vast interfaces. Its built-in voice coach helps you work out your pace, distance, speed alongside the feedback of your current progress. This app hounds your workout by tracking your overall activities, including running, cycling, walking, and many more. Its live GPS option enables you to view your workout directly and helps you imagine how much you have sprinted a day. Indeed, this app is a boon for the runners.
Important Features
You can track up to 60+ sports, including running, walking, cycling, and many more fitness-based exercises using built-in GPS.
Supports and syncs perfectly with wearable devices and apps, such as Wear OS, Samsung Gear, Google Fit, and MyFitnessPal.
You can take your pictures and videos, then share them with the tight-knit running community to tout their progress.
You can set your personal goal and then share it with your running community to get pep-talk for motivation.
The premium version allows you to access features like weather information, ads-free, heart zone analysis, and advanced statistics.
You can monitor your heart rate using Bluetooth-enabled devices along with ANT+ heart-rate monitors to avert any medical accident.
Download
7. Nike Run Club
---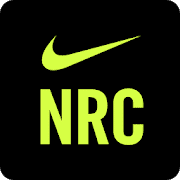 NRC is one of the very few quintessential apps for Android-based runners. Like any running apps for Android, this app uses GPS to keep track of your pace, distance, time, and mile splits. With an energetic and powerful aesthetics of the interior, this game surely serves the essential gamified features, such as a run tracker, built-in music player, personal goal, leaderboards to share your results, and many more. You can join the community by sending your photos and videos to monitor each others' progress.
Important Features
Track and record your metrics, such as distance, heart rate, and time with your favorite Android Wear OS supported devices.
Grab the weekly or monthly challenges and show your skills to the fullest. Invite your friends to beat the challenges.
Filled with merriments once you triumph over the 5k or longest run by receiving the milestone badges and trophies.
Get audio motivational quotes and guidance from world-class athletes, elite Nike coaches, and entertainers like Mo Farah and Kevin Hart.
Apart from the "Power Song," which consolidates your strength, you can enjoy audio cheers from your friends and pro-Nike athletes.
For a beginner or a veteran runner, the built-in coaching plans prioritize their abilities and sync them with fitness goals.
8. PUMATRAC Home Workouts, Training, Running, Fitness
---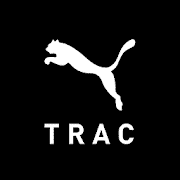 Besides giving the conventional bevy of running features, such as GPS tracking, measuring distance, speed, time, and burn-out of calories, the Pumatrac app also offers a slew of innovative features. For example, this app can determine which obstacle or advantage will impact your running capabilities, such as weather, any special day, month, or time. Based on this information, Pumatrac will decide whether you run better on Friday morning or faster with a piece of rock music played in the background.
Important Features
Join the Pumatrac community, add your personal friends, monitor and motivate each other, and share your heavy workout with them.
If you are a music freak, then connect to Spotify playlists and train yourself with the rhythm of the beats.
Build up your body using a perk of over 3000 minutes of distinctive fitness videos from world-class trainers and athletes.
Access over 120 free premium workouts, which will take you to a new height of body-fitness without requiring any equipment.
A holistic way of preparing the body for HIIT, Pilates, Running and Boxing, and other exercises help you set the goal.
Monitor your pace, distance, and calories burned using a wearable OS type of apps and device without taking your phones.
9. Couch to 5K
---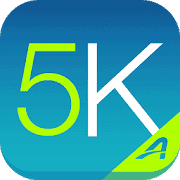 As the name suggests, this app is all about getting you ready for the 5 kilometers race within a short span of time. One of the most top-notch running apps for Android, Couch to 5K, is designated for those who are sluggish and couch potatoes to force them to leave off the couch finally. You can virtually select one of the four highly trained coaches who will train you for 20-30 minutes three times a week over nine weeks alongside providing motivation.
Important Features
Training regimens are carefully planned and designed by a team of experts of Active.com who understand the importance of indoor training.
The built-in human audio voice in the background will help you perform the fitness exercises while being motivated.
Like many other best running apps for Android, Couch to 5K can certainly track your metrics using free GPS-enabled support.
If you cherish modifying your favorite playlists, then this app will allow you to listen to an in-app music player.
You can opt for one of the four most prominent motivating virtual coaches – Johnny Dead, Constance, Billie, and Sergeant Block.
You can manually input your daily workout using Treadmill support and then set the goal to beat the previous score.
10. Couch to 5K by RunDouble C25K
---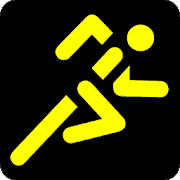 Although the pattern and the name of this app are similar to previously reviewed Couch to 5K, RunDouble developed Couch to 5K presents you with a plethora of features that were missing in another similar app. This app explores 5K and 5K to 10K, half marathon training, and many other gamified options. The pro version of this app seems reasonably cheaper. The aesthetic of this app is not as standard as other running apps for Android, but it is still worth it.
Important Features
Track your progress using GPS to exercise your discretion in observing your pace, speed, distance covered, calories burned, and time.
Sync your favorite playlists in the apps for energizing you during workouts, or you can use other music apps.
This app doesn't stop while running in the background, unlike many other running apps, which shut down when switched off.
Only couch to 5K app to finally incorporate with legendary MyFitnessPal app to keep track of your burnout of calories.
Set the goal, fulfill it, share it with your social media-based friends, and invite them to take up the challenges.
Jog your boring feet to learn 5K in 9 months, and your app will last beyond 9 months after training.
11. ROAD iD
---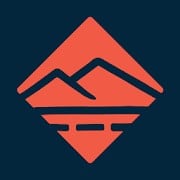 Most of the best running apps for Android stick to a series of improvements on their aesthetics, interface, easy usage, a plethora of details for the running, and other features. However, Road ID is one of the safety-running apps that ensures your safety while jogging or exercising away from your habitat. Whether you are jogging, hiking, cycling, or doing any outdoor activities, Road ID, with its unique features "eCrumb" and "Stationary Alert" makes your visibility transparent to your nearest and dearest contacts.
Important Features
"Electronic breadcrumb" features send a series of hyperlinks as email or text to let your keen track down your whereabouts.
Using this app, you can keep your eyes on your children while making their way to the schools or friends' houses, just like any Personal-Safety Apps.
"Stationary Alert" triggers when you remain inactive for over 5 minutes and don't stop the countdown within 60 seconds.
"Stationary Alert" features will send alert messages to your preferred contacts, which you have already pre-set on your app.
Selected contacts can trace you using any web browser, regardless of whether you have the Road ID app.
Like an emergency identification bracelet, personalize your lock-screen with 3 emergency contacts along with medical conditions, blood type, and allergies.
Download
12. Charity Miles: Walking & Running Distance Tracker
---
As one of the no-frills apps, Charity mile will give you a platform to raise money for the noble causes to help shape the world. Unlike many running apps for Android, this app encourages you to strive for donation by showing your best-possible run. You don't have to opt for a marathon to receive the money, but rather, the charity companies will pay you for every mile you step, whether it's hiking, cycling, taking a dog for a walk, or anything.
Important Features
Choose from over 40 reputed charitable organizations as your running sponsors, such as Wounded Warrior Project, ASPCA, and Autism Speaks.
Whether or not you use any running-apps mentioned above, this app will give you the privilege to support the charity with money.
This app resembles a pedometer, run tracker, cycling meter, or stopwatch to help you set your target.
"Get Pledges" will offer you donations from your friends. Just simply set the price for every mile you cover.
Charity mile will turn your hard endeavor of running into an exchangeable form of money in reality for the donation.
This app syncs with another running app called "Strava," Together with Strava, this app will improve your running pace.
13. Zombies, Run! (Free)
---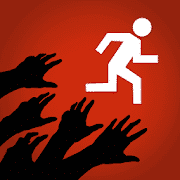 If you are one of those slothful persons among a bunch of groups, then Zombie Run will immerse into a world full of hordes of zombies to escalate your tension by chasing after you. You will begin off with nothing while being chased, and then the storylines will roll out as you progress. Your mission is to run or jog while encountering zombies in the park, field, footpath, or road. The radio outbursts and story messages after every short interval will make you shiver.
Important Features
The more you run, the more you receive supplies, such as medicines, food, and batteries to save the post-apocalyptic community.
The pro version will get you access to over 300 story missions, interval training, and airdrop with many other options.
Sync your favorite music with Spotify and Pandora while receiving voice recordings and radio messages to aid your running.
Play 4 missions for free and discover one new mission every week to save the people of Abel Township.
Like many famous running apps for Android, this app also represents your running progress with a detailed graph and stats.
"Airdrop" allows you to make a rendezvous point for the supplies, and you can drop them to distract the zombies.
14. RockMyRun – Best Workout Music
---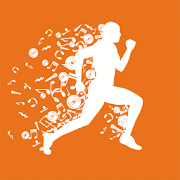 Whether you amble through the trail or run on a treadmill, RockMyRun app will invigorate you with its curated music collections from all genres, such as hip-hop, R&B, pop, workout music, or rap songs. This freemium app will present you with such a huge amount of songs, but rather, and they are blended from the playlists in such a way that all the songs switched from one to another will keep you busy hanging with your aim, which is a workout.
Important Features
Most of the playlists are 10-45 minutes in duration. However, the premium version unfolds longer-duration playlists for your workouts.
RockMyRun supports some of the best running apps for Android, like Adidas Running, Run with MapMyRun, Runtastic, Apple Health, and Strava.
Built-in BPM (beats per minute) feature automatically adjusts music with your steps or heart rate to keep your pace stable.
Body Driven Music TM feature poises the tempo of your playlists or music with your steps or goal cadence.
Choose from a pile of music collections from different genres, including Hip-Hop, EDM, the '80s & '90s, Christian, Country, and more.
This app will bring out recommendations for some of the most amazing songs based on your listening preferences or playlists.
15. Weight Loss Running by Verv
---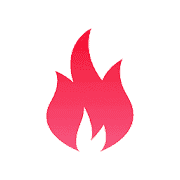 Weight Loss Running is a universal app designed to shed your excess flab and cellulite to help you move spontaneously. Having kept your obesity in mind, this versatile app is a can-do program that motivates anyone ranging from a beginner level to a pro-level to cut down calories.
It offers a wide range of activities, including run tracking features, voice coaching, music, diet plans, and many more. However, you will loathe its inability to alter the playlists once this app is running.
Important Features
Wide range of interval training programs, including 5k & 10k, running, running, and walking for weight loss, and start running.
The personalized coach will guide you with an instinct of churlish attitude to caring affection to keep you on track.
Offers a broad range of workout music, including 1000+ fresh mixes of playlists from classical to hip-hop, to energize you.
Sets four-course meal plans and step-by-step food recipes along with a shopping list to keep your weight firmed.
The water tracker acts as your hydro coach and reminds you to drink water to balance the nutrition in your body.
The Free Run features enable you to run without clinging to any specific strategies and track your progress using GPS.
16. Google Fit: Health and Activity Tracking
---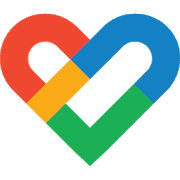 Google Fit is regarded as one of the best running apps for Android for its simplicity and easy-going interface. It is mostly focused on calories-burning activities and exhibits about 120 different activities, including running, exercise, elliptical workout, Pilates, and many more.
Besides, whatever activities you mostly do will be listed at the top of the activities for easy access. By tracking the reps and set, Fit can estimate your calories-burning using the data like height, weight, and gender.
Important Features
Google Fit incorporates MyFitnessPal and Calorie Counter and exchanges information to produce a chart showing your weight loss constantly.
Google Fit integrates with various wearable devices and apps, including Nike+, Withings, Wear OS, RunKeeper, Strava, Endomondo, and Sleep as Android.
You obtain one Heart Point for moderate activities like walking a dog and two points for intense activities like running.
Phone sensors or wearable apps like Wear OS by Google smartwatch can measure your heart rate, route, speed, and pace.
Sensors include your activities like walking, running, and biking in Google Fit journal and get you credit for every move.
Google Fit liaised with WHO and AHA to arrange the heart point system so that your heart stays healthy while exercising.
17. Fitbit
---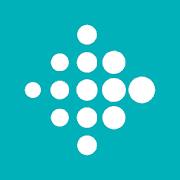 Fitbit won't compel you to purchase their activity tracker sold as "Fitbit," but you will be dazzled to see this app's compatibility without taking the support of the device. Being recognized as one of the most leading running apps for Android, Fitbit is more about counting your activities other than tracking your workouts.
After each workout, this app gives feedback on your route, distance, time, and calories burned. This app extensively illustrates the graphical stats of your weight, water and food intake, and various exercises.
Important Features
Get free audio and video-based tutorials, including cardio, strength HIIT, active zone, a circuit with melody, low-impact cardio, and many more.
Free 90-day premium version unfolds 240+ workouts from brands like barre3, Daily Burn, POPSUGAR, and Yoga Studio: Mind & Body.
"Sleep Better" gives an insight into your level of sleep like light, deep & REM based on your age group.
You can access its largest food database, tutorials on the merit of a specific diet, and tips on cutting calories.
Either with a Fitbit tracker or a Mobile tracker (without a Fitbit tracker), record your heart rate 24/7 to produce a cardio fitness score.
To seek more motivational quotes, experts' advice, set challenges, and keep track of others' progress, join the Fitbit community.
18. Zwift
---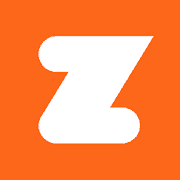 This visually spectacular app is thousands of times worth running indeed. Zwift is conspicuous of its kind in terms of visual graphics, unlike any other tedious running apps for Android. By connecting a foot pod or treadmill sensor to the Zwift app, you can embark upon running to the island of Watopia, mountains, a jungle, underground tunnel, roads in Central London, trails, and futuristic New York City. Attach the bigger tablet to enjoy the scenic beauty of the locations while running on the treadmill.
Important Features
Immerse into the world of running using the treadmill and foot pod to run or bike trainer to ride.
Access to the training plans modified and architected by world-class coaches, create your plans, and invite others to join.
Track your workouts using a treadmill or foot pod to send it to the app to produce the stats of your progress.
This app is compatible with dozens of trainers and devices, including the smart trainer, classic trainer, foot pod, and many more.
To enlighten yourself more about various workouts, find out from over 1000 structured exercises and training plans.
Participate in any of the 2000 live events hosted by this app, such as group rides, runs, workouts, or races.
19. Runnin'City – Running with GPS & Audioguide
---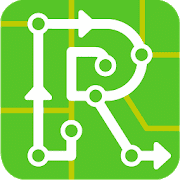 Runnin'City offers you to join the ride through every beautiful city in the world, and hence, works as a local guide without charging a payment. Striding through the major cities, this app will help you attain the skills to master 5K, 10K, or 15km routes simultaneously. The audio coach and thorough routes of those places will navigate you through some of the most exotic places in the world and give a briefing of any sightseeing or monuments in that location.
Important Features
Download a copy of the desired route in advance to avoid using the 4G internet while running through the cities.
This app perfectly tracks your metrics like time, speed, calories burned, and elevation to analyze your stats for your progress.
The vocal GPS will track your way of saving you from getting lost and motivating you while discovering new locations.
Each country shows you the number of important cities and their running distance with the total size of the country.
You will get to know the updates of any upcoming live events.
20. Running Heroes
---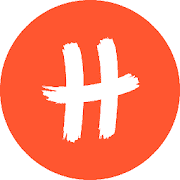 Running Heroes is the representation of what a modern app of daily running should look like. A good running app becomes praiseworthy when it can successfully track your workouts, such as summer fitness challenge, marathon, ½ marathon, 4×10 km, Sunday race series, and many more.
Besides, a good running app will make an opportunity of creating real prizes for you. Running Heroes app has vowed to deliver that outcome. A good-looking graphic interface blended with easiness has made this app even more professional.
Important Features
Real prizes are turned into a craft beer or avocado toast. More prizes get unlocked for biking or running.
Every week win new challenges and set the goal for others while receiving the gifts.
Read different blogs regarding meal distribution, running for beginners, back pain management, and many more with detailed information and animations.
For each challenge, the name, objective, duration, finishers, and prizes for each criterion are mentioned.
Choose your favorite tracking application, such as Nike+ Run Club, RunKeeper, MapMyRun, and many more. Also, connect with Garmin, Fitbit, and TomTom.
Finally, Insight
---
There are more running apps for Android available on Google Play Store, but the top 20 that I have selected for a purpose to serve you are undoubtedly the best running apps for Android in recent days.
My personal favorites and recommended choices are Strava, Adidas Running, RunKeeper, Pumatrac, Road iD, Charity Miles, Zombies run, RockMyRun, and Zwift. I opted for these apps because they have an easy-going interface, up-to-date tracker option, compatibility, and supportability to other wearable devices and offer a variety of workouts.
Have you liked my review of these 20 best running apps for Android? Do you think I have missed out on any important app or their respective information or detail? Do let me know the feedback regarding your experience of delving into my reviews by leaving your comment below, and we will get back to you.