We all know the google play store is the primary choice for an android user. To download android apps, usually, we rely on the play store on the first-place. Along with the google play, there are a lot of alternative app stores available in the android store market. Those app stores contain thousands of android applications. Some alternative android app stores may offer many paid apps in discounts, or some maybe for free also. Many android users search for those unique and paid apps for free on google play alternative stores.
Best Google Play Store Alternatives
---
Some particular app might be preserved with regional policy or might be on the way to develop for play store. Sometimes download APK file of an android app is not that much easier from the web. For all those dilemmas, you can consider a second apps store from the given list into your phone. So, we are going to discuss some of the best alternative app stores that you can download with any android browsers.
1. Aptoide
---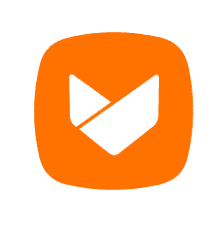 One of the old but the best app store for android is Aptoide. Almost you will get here all android apps of the play store to download while roaming into this cloud store. Aptoide creates and laid the channels to manage the store of android apps and games. Nowadays, some branded android smartphone companies are using this alternative apps store as their android default store.
Important features
The first app store that accepts the 

AppCoins

cryptocurrency from the users to provide the advantages of blockchain technology.

Other professional versions of this apps store like 

Aptoide

 360, 

Aptoide

 TV, 

Aptoide

 VR and 

Aptoide

kids.

Find out geographically restricted content to download in the store. Usually, the play store doesn't allow most of the non-geo apps.

Easy to download and get direct installation from the store to your android phone without any developer permission.

Easy to get top listed local apps, for example, top-ranked social apps, most popular android games, arcade tools with multiple sub-catalogs which contain thousands of apps.
2. APKMirror
---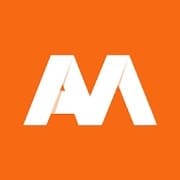 To download thousands of paid apps without any charge, we can count the best google play alternative is APKMirror. This app helps to build channels between the server and the developer's official websites to download. It keeps apps storage malware and virus free for safe download apps. You can get this application in the PC versions for a better experience.
Important Features
This google play alternative store does not only work well but also compatible with any of your android devices.

You can develop or design with the customize interface and can control all of the bars.

On the home page of this Application, a daily new updated application appears of your interest.

High download speed provides on any poor networks and helps to record the APK file after the installation of apps.

Definitely, you will need browser access to link up with this online store for downloading any file to your smartphone.
3. LG SmartWorld
---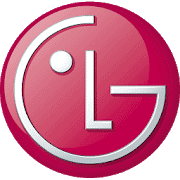 For the LG smartphone users, this dynamic and convenient apps store is handy. More or less, every LG android phone user relies on this apps store for a better experience. Some may find more unique apps and video games from this store. It got a simple and great outlook in its interior surface. You can design the background of your LG android devices with great creation from the LG SmartWorld apps store.
Important Features
Get thousands of android apps in one place throughout this android alternative apps store instantly.

This apps store might require android versions of 4.1 or more to run onto your LG smartphone.

Automatically the store will notify you for the newer version of the update if there appear for any apps.

Thousands of tools and materials are included in this apps store to make your android device more gorgeous and elegant looks.

To get apps for your android LG Smart TV, download 'LG Content Store' and put it into your list for more apps.
4. APK Downloader- Apps And Games
---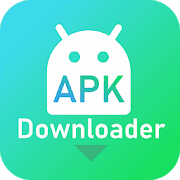 This APK downloader android app is the most reliable third-party app store. You can observe the full details of an application in this app store. From download details to user reviews and for any future update issues. Customize the filter section for the shortlist of results, while searching for any app of your interest. Learn how to optimize Android apps in the store's guide and learning sector.
Important Features
Available an option for refreshing the page for the shortlists of trendy apps or games on the screen.

Customize design for APK file storage, and short the file by the date on SD card/internal storage.

The installation procedure is very easy. No internal or hardware permissions do necessary to allow on your android device.

Uninstall any apps easily directly from the APK Downloader store, but maybe you need to clear residual files from your storage.

The download speed is competitively well manner along with the installation speed in this third party store.
5. Upto
Down Apps Store
---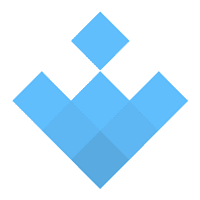 The oldest but one of the best popular android apps store is Up-to-Down. Here you will get any sort of tools apps, Social media apps, windows apps, android free version gaming apps, lifestyle apps, and so on more exciting apps. Maybe in this store, you won't find every play store apps. But you might be lucky to find out some paid apps and unreleased apps for free.
Important Features
Complete detail and information on any apps are provided in the description of an app.

Recommended and related apps are shown on the home page, also in the bottom of an app's description.

Most of the apps have a detailed blog post in the app's description. It helps the reader for more information about the apps.

Even you can restore any previous version of an app. Simply go down of an app detail, and you will get the option for restoring.

A combination with full categorize with sub-headings apps store with thousands of androids, windows, Java OS applications.
6. AppsFree- Paid Apps And Games For Free
---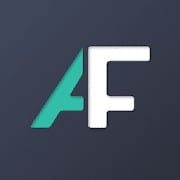 This masterpiece alternative play store offers hundreds of paid apps, android games, and other app packages for free in a convenient way. Not just provides free apps and games, but also help with a filter set to offer the users with their interests only. You may be lucky to find out unique and unreleased apps while surfing through the store.
Important Features
The temporary list of free apps keeps updated constantly from time to time. No need to wait for days or weeks.

You can turn on the notification setting for getting the latest update of free and new apps.

You can unfavorite the android apps which you are already owned or not interested in this app store.

By turning on the Night mood of this alternative app store, you can save some of your mobile battery and data plan.

This app store automatically filters 

your

interest apps in a group of the same app developers for a limited time.
7. AppBrain- App Market
---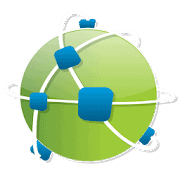 To explore and find out most and top-rated apps, this store market tool is the best apps store for android. It contains almost all legal and no piracy apps in its store. It might be helpful for the users as they don't get cheated. You will also get the paid apps at the best price in this store. Daily Market updates will be annoying you. But still, it is for your best acknowledgment about uncovered and new android apps or games list.
Important Features
Short the daily apps, Weekly apps, monthly apps, and downloaded apps for better engagement with all store apps.

Applications recommendations of regular and hot apps will be shown base on your previous download or search histories.

Fast apps uninstallation system that will help to clear residual data of the uninstalled android apps.

Quickly you can move any apps to internal storage to SD card storage inside of this apps store.

Share your favorite

apps with your friends by connecting with Facebook or other social media.
8. AppSales- Paid Apps Gone Free & On Sale
---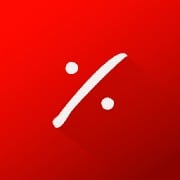 An epic google play alternative store offers free on apps sale to the users. Some limited-edition paid apps can be found free to pay on this alternative store for a short period. Learn and discover many unreleased android apps that have country restrictions. Those apps might be available for sale on a rice price or for a discount price to buy.  
Important Features
All new modern and intuitive interface with the updated continuously content list on the store's home page.

Advance filtering setting for better and accurate apps searching options for more results in the store.

Add apps to the personal apps watchlist option, which is available into this best app store for android for further updates.

Share sales apps and sync your favorite

app watch list to multiple android devices.

You will find out payment history, buying and selling transactions of your apps in the payment section.
9. A1 Apps Store Market
---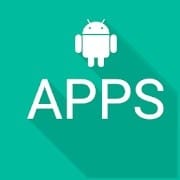 Suppose you want to change your regular app store to a new one. Then this A1 Apps store will be the best choice for you. It contains millions of apps in this apps store. For top rated android apps and games, this third-party app store is best among the rest. The best part is this app's market keep updates for trendy and grossing apps every week.
Important Features
Just with one click, get selected categories for better outcome of your interest apps in this store.

Top chart apps are being on the showcase in the store with the detail information.

The search engine is a way to cool on this apps store. Filter searching on your interest and block selected categories.

You can install this free apps store to any compatible android smartphones for more apps.

Get the latest update by turning on the notification settings for upcoming trendy, free, or any version of paid apps.
Download
10. Games Store App Market
---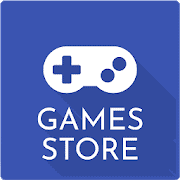 Most of the time, android game lovers want to keep in touch for the latest android gaming news. They like to list their gaming world in a different category. Though google play store has such a different gaming sector, still isn't it great to have a full store of android video games in one place. Many users find this Game Store very useful. As in this store, you will find out only the new, paid, and free android games or nothing else.
Important Features
List of different types of android games in a segmentation form entirely in a new taskbar.

Millions of Strategy, racing, action, military, TD games located in the server of this store application.

No other social or arcade apps will appear in this store, as it only makes for full of android games.

There is a high possibility to discover all kind of beta version and region contracted android games available in this store.

Though this alternative play store app needs developer required permission to install, but have an advantage of the top speed of download.
11. A-Z App Store
---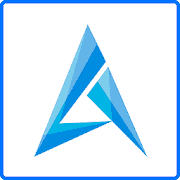 A-Z app store is the most reliable free apps store for android devices. One of a great alternative play store for free android apps in the store market. More or less, you will get every category app like shopping apps, grocery apps, travel apps to medical apps, and more. Especially when you are out of your region and couldn't find out necessary store apps from play store. Then definitely you will find every needed app in this cloud store.
Important Features
The great feature in this app is this app store contains almost every apps with the sequence of alphabets.

Almost every day, this apps store will give you notification of new and trendy apps list to download.

More than 0.1 million android apps daily get to list in this google play alternative store app.

Also, you can keep connecting with Facebook for the upcoming update of any sort of news of your interest.

A full of honest reviews and download details appear for each app in this apps play store.
Download
12. Amazon Apps Store For Android
---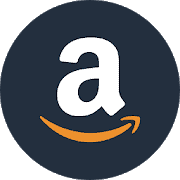 As we all know, Amazon is the world's largest online store. The apps store of Amazon does not just offer only android apps and games to download but also good with the services. The store is full of millions of android games and has many different segmentations and categories for apps. In the daily deal market on the home page, they offer many paid apps/ games on discount,s or some may be for free on a limited period.
Important Features
An option of short result of apps, there you will get newly released apps of the last 30 days or for 90 days.

Easily can earn and buy amazon app coins, maintain your coin account, gift, and offer your coins to your friends with this app store.

A parameter of choosing your android devices, where it shows the device is compatible or not for downloading the app.

Refine your search with the Fire mode by choosing your device type and get the most featured apps and games.

There are the recommended apps for you based on your previous search and downloaded history.
Download
13. Apps Store- Your Play Store Manager
---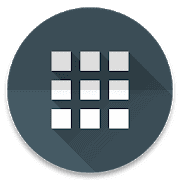 One of the most recent apps downloader store for android users. Though it's new, you will still find out most of the trendy and newbie apps in here. Some users recommended as the best alternative play store than the original google play store. As it provides better download speed and a great specification of any apps. Maybe you will find out more useful after installing it.
Important Features
This android apps alternative store provides the full details of an app without hiding any information.

One more thing is you can extract any APK file from any app in the store setting.

Search interested android apps without any hassle, just type the keyword it will show related results in a sec.

You will get the benefits of choosing Storage path, Gaming storage, high download speed, update details, and more advantages.

Its storages the Information of downloaded date, or uninstalled date. A complete and easy memory recall apps store.
14. GetJar Apps Store
---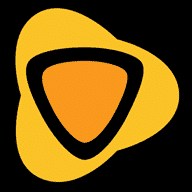 A user-friendly and easiest learning apps store is Getjar. With a simple interface and way to more comfortable continent apps store for android users. Not just they provide only android apps but also popular for java operating system's applications too. Though not every android or smartphone allows this third parties store applications. So, check out the sample list of phones before running any applications from the store.
Important Features
There are some separated apps categories, including with subcategories in this google play alternative store's catalog bar.

Easiest navigator for finding any favorite

apps or games for any android or Symbian (Java) operating system.

Any apps developer can easily upload and hold the version of their app for free in this alternative play store.

For developer Analytics Tab is one of the best parts of this third-party apps store.

Many hacked or pro versions and developer apps are here free to install or to download the APK files.
15. Paid Apps Sales- Apps Free For Limited Time
---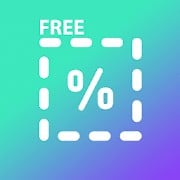 This paid apps store is really great for sales of top android apps. In this store, the hottest and new versions of apps highlight in the home screen. It shows many paid apps in discount offers or for totally free to download. But the best part is in this store it shows the manual outcome of the latest or upcoming android applications. Maybe the apps list is short and is for a limited time. Still, you will surely love the store for huge paid offers.
Important Features
The Paid apps Sales pro contains more and a great deal in the store every day.
Material design themes are light and dark choices based on your preference.
Very easy to clean unnecessary apps notification, or you can mute the notification of apps.
Sometimes paid apps offer for free to download, just only by sharing in the social community.
Finally, Insight
---
Nothing is comparable with the google play store for Android apps. But somehow the alternative apps stores are very useful for most of the android users. You might be looking for an unreleased app which is possibly not available in the play store. But you may be lucky to get that from any third-party store for free. So, we try to make things easier by considering your worries in this content. Here you will get the latest list of free app stores in detail for android devices.
After going through the context carefully. Now you might be wondering why I choose all those alternative android apps stores. In the internet apps market, there are lots of similar apps stores are standing. But I am confident that from this list, you will discover your desire secondary apps store along with the primary play store into your phone. My recommendations and first preference will be the 'Aptoide & UptoDown' apps store, as both stores have an easy and friendly interface with millions of Android apps.