When we don't have a wifi connection nearly, the cellular data works as a lifesaver. But to the data with other devices is not anyhow possible without the hotspot function. We all know that almost all the device come with in-built hotspot functions. But it is also true that most of us, especially those who need to use this function very often, ain't happy with the stock hotspot function. What to do then? You must be happy to learn that there are certain hotspots apps for Android and iOS devices that will solve this problem.
Best Hotspot Apps to Share WiFi And Cellular Network
---
First, let me inform you that the hotspot is not a simple function, and for any third-party tool, it must be a big issue to cover. So, most of the hotspot apps we checked thoroughly failed to get our appreciation. But thanks to some app developers who probably provide their best to build their hotspot tools. Well, we have listed them right below alongside some of the basic details. Hopefully, you will find something useful if you agree that the phone hotspot function is not enough.
1. Wifi Hotspot Portable
---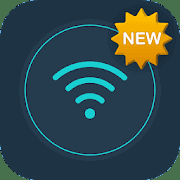 Wifi Hotspot Portable allows your device to receive wifi GPGS, 3G, 4G, and 5G on the mobile signal. This application comes with very lightweight data storage and can broadcast WiFi on your device in the simplest way. Besides, it lets you share wifi from your phone at a very high speed. Plus, it saves the network name and passwords automatically, so you don't need to re-enter information again. Moreover, the application does not authorize any third party to enter your privacy.
Important Features
The application initially requires you to activate your data before using it.

You have to type your Wifi hotspot name and then type your password.

You will need to click the save button; otherwise, it will select passwords randomly.

There are indeed two security modes available, including WP2 and WP4.

The app certainly needs to access the location of your device.
Pros: You can share the network even without a password. Additionally, the app allows you to share wifi hotspot portable with many people you want.
Cons: The app keeps updating so frequently, and you may face issues while swiping it away.
2. WiFi Automatic
---
WiFi Automatic has come with the simplest way to increase the standby time of your device. This application will disable the wifi radio automatically when you don't need it. Moreover, it will lower the battery consumption of the Android. This wifi connection app uses less power compared to the mobile data connection. Thus whenever the WiFi is on the range, this app keeps the wifi radioactive. Besides, it doesn't want unnecessary permission to access your device.
Important Features
This software regularly scans the nearby networks to connect or re-disable wifi.

The app lets you turn on WiFi on your device automatically while you enter a specified location.

The app requires you to turn on the internet and write external storage.

It needs to access coarse location and fine location.

You can fix the time, like when to turn it off and on.
Pros: The application offers you to not connect randomly with other networks for security purposes. In addition, you can turn on wifi when your device is unlocked.
Cons: Wifi automatically turns off if the screen gets off.
3. PdaNet+
---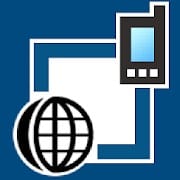 You can try PdaNet+ too. This app has been built with some of the excellent features that allow you to connect with other devices through WiFi. It has come with a 'WiFi Direct Hotspot feature, and if your data plan is unlimited, you can turn on mobile hotspot from your phone. Plus, you can click on " Show All WiFi Direct Hotspot" to check if the adaptor is 5Ghz or not. Moreover, if you see that your device isn't responding to hotspots, then you can simply restart Hotspot in your phone.
Important Features
This app initially works in USB mode, so you can also get connected from Windows or Mac.

You will find a 'WiFi share' feature, and you can turn Windows into a WiFi hotspot to connect with other devices.

There will be a Bluetooth mode, and it will help to connect with other windows.

You can simply join the network with an IP address.

Also, you have to enter the network name and password to connect with WiFi.
Pros: You can indeed hide Tether usage anytime. Furthermore, You can change the name and password of the network for better security.
Android iPhone
4. Portable Wi-Fi hotspot
---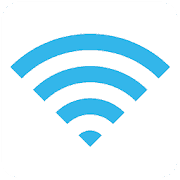 The Portable Wi-Fi hotspot is packed with all the advanced features to get you a better mobile computing experience. Besides, You can turn on this application on your device, and it brings results in the simplest and fastest possible way. Additionally, you will need to enter the settings in Tethering and portable hotspots and touch the configure wifi hotspot. However, it is important to rename your portable hotspot for better security in your device.
Important Features
Initially, you need to tap the Mobile Hotspot switch to turn it on or turn it off.

You have to save your network name and password from connecting with WiFi.

The app indeed lets you change the name of the WiFi network (SSID) for better support.

It will also show Network Traffic statistics in the device.

The app certainly works great in finding wifi hotspots from anywhere in the world.
Pros: You can Initially use this app on both your tablet and laptop. And one account is enough to use on different devices.
Cons: This application works slowly, and sometimes it automatically turns off.
5. AutoWiFi Lite
---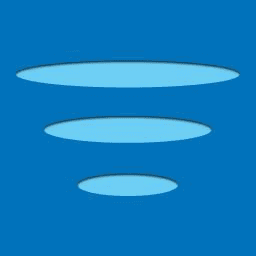 AutoWiFi Lite has some exciting features, and it will send your username and password to the hotspot user accurately. Once you are connected with this app, you don't need to remember and retype the username and password anymore. Moreover, the application is free, and it goes with any network. Certainly, you will get a clean and user-friendly interface, and once you launch this app, you don't ever need to re-enter your data.
Important Features
This software automatically logs you to the web authenticated hotspots, including hotels, restaurants, universities, etc.

You can indeed store multiple WLAN hotspots in your device.

There is the 'add network' button, and you need to follow the given instructions to customize its core setting.

Once this application knows your network, you only need to launch the app for connectivity.

After launching 4 applications, it will apparently forget all settings and networks.
Pros: It has an advanced learning system, so you can connect through hotspots without sending any data. Besides, the app supports hotspots that have a two-page login system.
Cons: Sometimes, the app freezes and fails to connect with nearby networks.
iPhone
6. WiFi Tether Route
---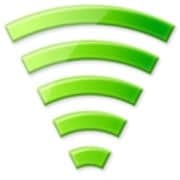 Why not turn your device into a WiFi Router? You must be thinking about how to do that, right? Well, WiFi Tether Router has some excellent features that let you use your device as a WiFi hotspot. Indeed, most Cellular providers charge additional expenses for hotspot usage, but this app doesn't cost a penny. No wonder this app offers the easiest route to connect with the internet via another WiFi-enabled device. And soon, it will be associated with your Android.
Important Features
The app offers a very user-friendly interface, and It's easy to connect with your nearby Hotspot user.

You can eventually configure the hotspot by first naming a personal network, and then you can activate the WiFi router in the device.

You only need to start with your VPN to use this application.

The application will automatically connect, and you don't need to re-enter data every time.

The app also guarantees that you won't face any Wi-Fi network display issues.
Pros: This software doesn't allow any third party to enter your privacy. Additionally, The app works very smoothly and is as fast as home internet.
Cons: It often fails to work on a rooted device.
7. WiFi Finder + Map
---

WiFi Finder has the latest functionality, and you can find WiFi offline in the fastest possible way. In addition, this app allows you to download places where you will be traveling. Indeed, It's the most reliable hotspots app for anywhere. Moreover, the application gets its data straight from SpeedSpots crowdsourced database. And it will show you the Wi-Fi with better connectivity. Plus, you will get a very user-friendly interface, and it will work quite smoothly on your device.
Important Features
You will initially find a search option on the top of this application.

On the upper left side, there is an option for downloading the map.

The app indeed shows a very large area network, and you can easily get the fastest one.

There's an icon bar showing 'add WiFi' so you can connect with a specific one.

The app certainly allows you to filter out any location too.
Pros: You can also remove ads, and it is in the settings of this app. Furthermore, you can fix the privacy system so that third-party can't steal any of your personal data.
Cons: The application doesn't allow the user to zoom in at any spot.
8. WiFi Master – Speedcheck & WiFi Analyzer
---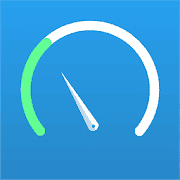 Our next suggestion is WiFi Master, and it is the easiest route to get Wi-Fi connectivity via a hotspot. Only you need to tap the beautiful widget and share the nearby Wi-Fi in the device. Additionally, the app has come with the simplest settings, and you can password your personal WiFi hotspot. Besides, it is very portable, and it doesn't cover the space in your device. And, of course, you have to put the network name for the hotspot connection.
Important Features
The best part of this app is to check the WiFi connection and its strength.

It indeed lets you test the data speed while downloading or Uploading something. You can eventually check the Ping as well.

Based on your location, it will automatically find the WiFi test server for you.

This app initially takes 30 seconds to find WiFi servers around you.

The easy and one-tap sharing option will let you share the wifi details with your friends.
Pros: This app is completely secure. Additionally, the test server bandwidth is more than 20 Gbps.
Cons: Sometimes, it shows the wrong ping on the test.
9. HotspotShield VPN & Wifi Proxy
---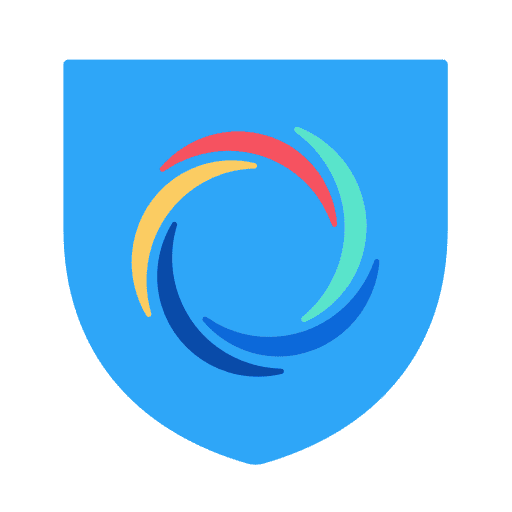 If you are looking for the fastest and secure VPN and WiFi proxy app, then HotspotSheild VPN fits your choice perfectly. Certainly, the application will keep you safe from cyber threats, and you can safely browse, stream and play games online. Moreover, you will find all the basic features inside it, and there's no need to sign up, register, or enter a credit card. Additionally, you can connect yourself with any VPN Features, and it doesn't save any of your Login data.
Important Features
You can certainly stay safe from scammers and stop robocalls from spamming the device.

This software indeed helps to keep your password safe on multiple devices.

You can safeguard your financial identity and digital data from third-party.

It also offers more than 115 locations, and you can connect with the fastest VPN servers.

You will indeed find a VPN with over 30 patents, and it brings faster speed and strong security.
Pros: The application covers a large area of virtual locations. Besides, You can enjoy this software with multiple VPN servers, and there's no ad in it.
10. WiFi Finder – Free WiFi Map
---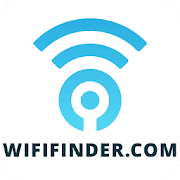 Lastly, it is WiFi Finder, and it gets you the fastest WiFi hotspot where the location doesn't matter. The functions of this app will help you to download an offline map of the place you are traveling. So, it's the easiest option to access the internet through free WiFi at any place. In addition, it is the only public WiFi hotspot app, and you won't find any private Wi-Fi networks. Certainly, the free Wi-Fi map goes with speed-tested Wi-Fi hotspots.
Important Features
You can easily locate a free Wi-Fi hotspot nearby with a Wi-Fi map.

The WiFi hotspots are initially accessible in any part of the world.

You will also find all the Wi-Fi speed tested and verified

It doesn't eventually need any internet connection to download WiFi maps.

You can filter the Wi-Fi hotspot with venue type like a hotel, cafe, bar, restaurant, etc.
Pros: You will find the WLAN map working both online and offline. Moreover, you can even add to other Wi-Fi hotspots and share them with the community.
Cons: Some users find it difficult to get a WiFi suggestion with this app.
FAQ
---
Q: How does a Hotspot app work?
A: A WiFi hotspot app can be of different types according to its features. Most of the hotspot apps let you share your cellular data with other devices. You can also use those apps to share wifi passwords and other details as well.
So, when you don't have lots of connections and want to use your other devices like a laptop or PC, you can use these apps to share the network from your smartphone.
Some other hotspot software will also help you find a hotspot network at your location. You can also use them to find nearby WiFi servers too. Eventually, Some apps come with large capacity bandwidth and VPN supports as well. After testing a considerable number of apps, we find most of them working even if your device is not rooted. Just you have to find out which one you need the most.
Q: Which hotspot app is the best?
A: Wifi Hotspot Portable and WiFi Finder + Map are the best hotspot apps ever. Here, WiFi Hotspot Portable is the best hotspot apps for Android, where WiFi Finder + Map is suggested for iPhone and iPad users. Both of these apps are free to use.
Eventually, WiFi hotspot Portable doesn't essentially have any premium version. And there are other useful apps to find and share hotspots as well. Among them, Autowifi Lite, Wifi Automatic, Pdanet+ work very well.
Q: Can I use a hotspot without a WiFi connection?
A: Yes, you can use a hotspot even if you don't have a WiFi connection. But you have to make sure that your device has sufficient cellular data. On the wifi setting option on your device, you will certainly find an option to activate the hotspot.
Eventually, you can change the hotspot network name as you wish and set a suitable password as well. Once you set the password, no intruder can use your network without your permission for sure. This is how easy to create a hotspot from your device without having a WiFi connection.
Q: Which app lets share WiFi password with friends?
A: There are many outstanding hotspot-sharing apps on PlayStore and AppStore that let you share WiFi passwords with your friends. Among them, WiFi Hotspot Portable, Wifi Master, and AutoWiFi Lite are the best ones if it is about sharing password and details with other.
Most of them are free to install and use though you can try their premium facilities as well. Other apps mentioned above also have the same features as well. But these three apps provide easier password sharing options.
Finally, Insights
---
Before we take our leave for today, I would like to inform you once again that the hotspot apps are of different types according to their functions. And I have tried to recommend apps from different categories. So, first, check out the brief details of each app and then find out which one you need. Hopefully, none of these apps will disappoint you anyway. Thank you for your time, and we will wait for your feedback on this discussion. Stay safe and healthy.