Singing is one of the best ways to entertain others as well as yourself. It opens the mind and gives relief from depression. But we cannot often sing our favorite songs just because we don't have the lyrics in our mind. Most of you must be familiar with a particular club names Karaoke Club where you will get the song lyrics and the sound without the voice. It provides you the chance to sing your favorite song with the background music. Well, you don't have to visit the club to get the background music and the lyrics anymore. You can simply use the best karaoke apps for Android.
Best Karaoke Apps for Android to Unleash the Singer Inside You
---
There are tons of karaoke apps on Playstore, and we were pretty much astonished when selecting the best apps. It's because most apps provide satisfying features. They have clean recording functions, high-quality audio, a huge song collection, and so on. So, it was tough to make a list of only 10 apps anyway. But we prefer more song collections and features. So, we got the apps mentioned below to recommend here.
1. StarMaker: Sing Free Karaoke, Record music videos
---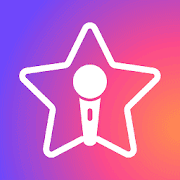 If you love singing, you will love StarMaker, Sing Free Karaoke, and Record music videos. This karaoke app comes in handy when you love to sing alone and want to listen to your own songs after recording them. This app offers you a lot more than a traditional karaoke machine. This offline app lets you enjoy singing karaoke anytime at any place. Singing with this app is super fun, and here, you will find all your favorite songs with lyrics.
Important Features
This fun karaoke app lets you choose from millions of songs from all over the world.

This app indeed features a video recording option to record your performance.

The best part of this app is its audio recording quality that is clear and accurate.

You can eventually sing duets or with groups in it.

It also lets you live-broadcast your singing.

The option 'Hook' will initially help you sing only a certain part of the songs.
Pros: It offers lots of voice effects, video filters for editing. It also features 'Pitch Correction', which makes you like a professional.
Cons: Stable internet connection is needed to use all of its features.
2. SingPlay: Karaoke your MP3
---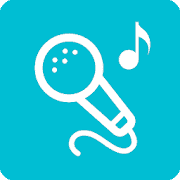 SingPlay, Karaoke your MP3 is a good quality karaoke singing app. It lets you unleash your inner voice and helps you to provide the best of yourself. You will feel confident singing beautifully along with your favorite songs. Unlike most other Karaoke apps for Android, this lets you sing karaoke with your favorite song from your device's storage. So, you can choose songs from the whole world as the song library.
Important Features
This app provides a function for very good quality sound recordings.

You can indeed fast forward and rewind songs in this app.

This exciting app eventually lets you record a certain part of a song.

It also lets you adjust the tempo and pitch of your recordings.

Adjusting properties of original songs is also available in it.

You can directly share your recording on social platforms.
Pros: You can initially import any local mp3 song you want with this app, making it special. Moreover, editing is much effortless with this app.
Cons: Permitting a device's memory may feel riskier to some people.
Download
3. Karaoke – Sing Karaoke, Unlimited Songs
---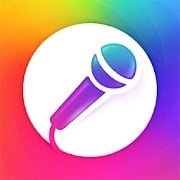 Singing karaoke is exciting even more when you have the best Karaoke apps for Android, Sing Karaoke, and Unlimited Songs. This karaoke-singing app is additionally filled with tons of amusing and helpful features that are actually helpful to have an impressive performance. On top of that, its elegant-looking interface keeps everything well organized so you can find any setting quickly and give all focus to your song.
Important Features
This exciting app has lots of special effects to add to your recordings.

You can initially record videos of yourself while singing.

Sharing your karaoke song is quite easy in this app.

The songbooks are well-organized and indeed easy to reach the expected song.

This app also provides lyrics that make singing rich.

The interface of this app is again decent and smooth.
Pros: This app has a community of singers, so you can post songs or listen to others. Moreover, it has a quite good collection of songs from all over the world.
Cons: The free version has a limited amount of songs.
4. Karaoke: Sing & Record
---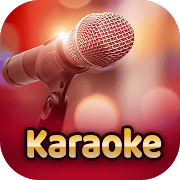 You can also try Karaoke, Sing & Record. It is a great song singing app that lets you express yourself using karaoke of your favorite song. This app initially uplifts your singing skill and gives you the confidence to sing from the heart. Additionally, this app comes with a bunch of good features that provide you much more facilities than a full-size karaoke machine.
Important Features
This app provides a very smooth and clear recording function.

It initially lets you make a list of your favorite songs and then find them instantly.

There is an unlimited song library from YouTube, and you can select songs from the library too.

This app eventually supports various languages, and so, you will find song lyrics from different countries.

It will let you connect with a worldwide signer community.

You can indeed sing duets and in a group through it.
Pros: This app features song re-playing to improve your singing voice of singing. Also, sharing your creations is pretty effortless to share.
Cons: Some of the users are bored with the app interface that looks too simple.
5. Smule: Social Karaoke Singing
---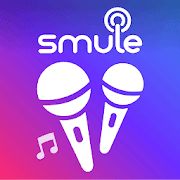 Smule has come with all that feature that you will feel the Karaoke club is just right in your hand. Surely, You can choose any song from the massive library here and pick up your style like a duet or group performance. Well, in duet options, you can enjoy singing with your favorite singers like Ed Sheeran, Jason Derulo, and Demi Lovato. However, using the high-quality studio effect, you may enhance your singing performance definitely better than before.
Important Features
This Karaoke app indeed offers more than 10 million songs of multiple genres like Pop, Rap, Latin, Country, K-pop, and much more.

You can even sing your favorite song with Disney Characters like Moana, Frozen, Mulan, and much more.

The app initially allows you to add both audio and visual effects to your recordings.

You can do practices and take multiple retakes of your Karaoke singing.

This app has almost 50 million singer lovers, and you can share your creation on social media.
Pros: The app automatically polishes your singing and allows you to use mic effects and add reverbs. Additionally, you can perform Live singing with your friends and music lovers community.
Cons: You can't indeed hear your actual singing voice without adding any filters.
6. StarMaker Lite: Singing & Music & Karaoke app
---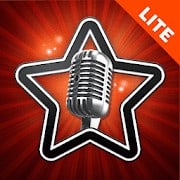 StarMaker Lite is not just any Karaoke Apps for Android, but you will find the biggest global songbook and your local tunes. In this musical journey, you can freestyle or collaborate with others by using voice and camera filters. Besides, you will get an option 'take the mic .' There you can compete for singing and challenge the speed of winning the mic with 5 other users. And you can do live performances and participate in different Karaoke competitions as well.
Important Features
You can initially pick any song from the top hits, including Shake it off, Treat you better, Despacito, and a bunch more.

The app offers daily tasks with VIP check-in, and you have to find out the hidden gems.

You can also optimize the take mic option, and there's a quick comment feature. And It's easy to mention on the personal card.

The sing page will only give you the songbook focusing on your favorites.

There will be an optimized playlist, and you can make friends all around the globe who love karaoke songs like you.
Pros: Using your SID or ME page, you can search to find your friends. Plus, you will find a layout of the direct message box and can check what your friends are up to.
Cons: The app doesn't polish the sound and music while recording.
7. Karaoke Lite: Sing & Record Free
---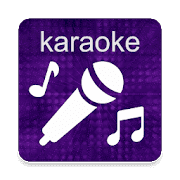 Now, you can turn your phone into a portable karaoke machine and sing along with it using Karaoke Lite. It is one of the best Karaoke apps for Android you can use for free. This powerful app makes singing karaoke easy and fast. Besides, this app comes with a very minimalist interface, and you will find a huge collection of songs right there. Additionally, you can use a very optimized search engine to find your favorite songs too.
Important Features
This app initially provides loud and clear music quality as an efficient music-making app.

The recordings happen with the best quality according to your device.

You can also sing karaoke while watching the video of the song, and the lyrics will be right below the screen.

Clipping recordings is easy and effortless with this app.

You can eventually share your karaoke recordings with others directly.

It has decent-quality lyric fonts that are easy to read.
Pros: This app lets you search karaoke songs with your voice through its voice search feature. Moreover, you can voice search with the language of your device.
Cons: You may face recording issues with external microphones.
8. Karaoke – Sing Songs!
---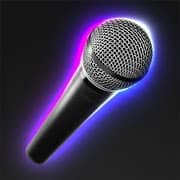 You can also experience a full karaoke machine experience on your Android device with Karaoke, Sing Songs. This exciting app makes singing much more amusing and exciting with cool karaoke features. It's just a funny karaoke app where you can start singing anytime, anywhere, and record it like a pro. Unlike many other Karaoke apps, it initially ensures you enjoy the whole singing session at a very pleasant level. It's because of its simple interface and huge song collection.
Important Features
This app comes with a library of more than thousands of karaoke songs.

You can effortlessly find songs of your taste with its well-organized playlists made according to genres.

The voice recording quality is much decent and clean in this app.

It will eventually let you make creative audios with their built-in audio effects.

You can initially make videos of your singing through this app.

Having a duet performance is also possible with this app.
Pros: The app updates its songbook much frequently with the latest hit songs. Additionally, it features MIDI guides that help you sing like a professional.
9. KaraFun – Karaoke Party
---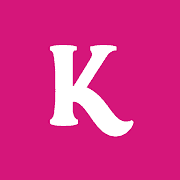 If you are looking for an app that can record your favorite song that you have sung with a karaoke facility, then KaraFun could be a wise choice for you. This amusing karaoke app is packed with helpful features that amplify your karaoke recording to a new layer of fun. Additionally, this app has a massive collection of karaoke songs that will definitely have your taste songs. Let's see what more this app will offer.
Important Features
Searching for any song or finding a new one of your taste is quite hassle-free in this app.

This amazing app comes with a decent and friendly karaoke-recording interface.

You can easily adjust and edit your recordings.

This app initially lets you sing with backup singers.

It features offline mode too.

The song-playing functions of this app are indeed widely adjustable.
Pros: It lets you enjoy a full karaoke machine style experience with projecting capability through Chromecast compatible device or any video-projector device or TV directly. Moreover, you can add songs to 'Favorites' for easier reach.
Cons: It may show issues while in an unstable internet connection.
10. Magicsing: Smart Karaoke for everyone
---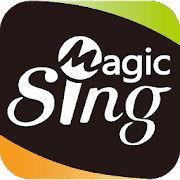 Magicsingis the final recommendation for today, and it will provide a strong place on the list of best Karaoke apps for Android. It is a simple yet featureful karaoke app that does its core job pretty decently. You will have a great karaoke singing experience with a minimalist interface. Also, the output result of your singing will satisfy you with the clean recording function.
Important Features
This fun karaoke app will let you edit and make key changes to your singing after recording.

Songs are updated much frequently in this app. So, you will get all the new songs here too.

It features MIDI base music that makes singing karaoke more improved.

This app comes with effective voice search functions.

You can look for a song of your taste easily.

Songs are pretty small in size that allows you a buffer-free karaoke session.
Pros: This app has a massive song library of more than 200,000 songs. Moreover, this app can be used along with EnterMedia's MagicSing karaoke machines.
Cons: It may face issues with some external mics.
Our Recommendations
---
I have already told you that we were facing difficulties selecting only the 10 best karaoke apps for Android because of the huge number of good apps on PlayStore. So, all these apps are worth trying without any doubt. Still, if you want us to narrow down the list to disappear your confusion, I can recommend apps of my personal preference. You can then try StarMaker, Smule, or SingPlay. These three apps provide the richest song collections and more unique features.
Finally, Insights
---
Hopefully, you have found an app to install right now. So, you can now save the money that you had to use on the Karaoke clubs. It's because you have your own karaoke club in your hand. However, it's time to leave. Before going, I would love to remind you to share your masterpieces with the karaoke app you have selected from the list. We will wait for your response. Thank you for your support.