Making money at home using the internet is possible though most people don't believe it. People who actually don't know the appropriate way to make money from home think of this as a myth. But no, that's not true. There are many sites and even apps that will help you earn money. If you are eager to learn how to make money using your smartphone, this content will help you a lot because we are going to talk about the best money making apps for iPhone.
Best Money Making Apps for iPhone
---
As it is about making money, the first thing I would like to remind you is not to invest your time and effort in fraud. And the internet is now full of scams and false information. However, we have tasted a lot of apps and then learned to get paid by some of the apps. The below-listed apps make things easier among all the apps we tasted. So, we planned to share all the details of these apps with you to use them to earn some bucks.
1. Make Money – Earn Easy Cash
---
Let's start the list of the best money making apps for iPhone with an app from Free International Calls App LTD. Make Money is a popular app to earn money by completing surveys and easy tasks. All you need to do is just provide your opinion of different services, complete surveys, and testing services. So, it is not a matter of time, and you can handle this job in your leisure. Let's see what the basic deal is here.
Important Features
It is a fun way to make money where your qualification is not necessarily important.

You have to check products and answer a few questions about them.

Most of the questions are about your choice and opinion.

After completing one survey, you will get credit rewards.

You will need a PayPal account as you have to use it to get cash by redeeming the credit rewards.
Pros: As soon as you install the app, you will get a complete list of instructions. So, it will be easier for you to understand your task.
Cons: Some people often get blocked because of different issues.
2. Fiverr – Freelance Services
---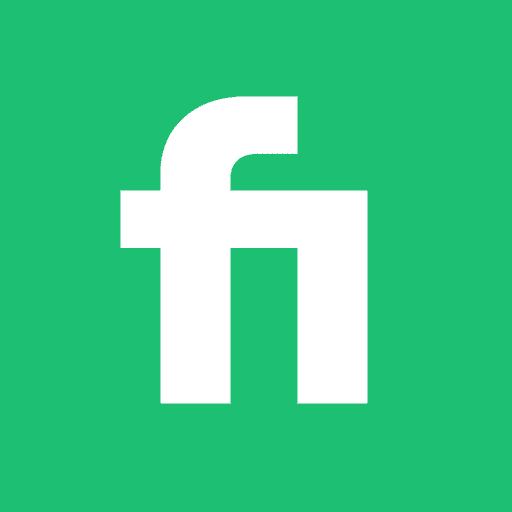 If you are looking for authentic iOS money making apps where you can get a job and payment, then Fiverr can be a perfect place for you. For freelance workers, Fiverr is like a blessing. There are hundreds of skill-based projects you can get from the clients. And Fiverr will eventually provide you the security of getting paid properly. And if you want someone to handle your project, this app is again the best place for you.
Important Features
More than 400 working areas will be there, and you can initially choose your expertise.

You can eventually find projects on freelance content making, video editing and animation, graphics designing, sales, music, and many more.

The clients you assign you a project with a time limitation, and you have to follow the rules as well.

To understand everything about this app, you don't need to learn anything additional. It comes with a very simple UI and scheme.
Pros: Over 11 million business persons are now working with Fiverr. So, it is quite obvious that getting work won't be a problem with this app.
3. Rakuten: Cash Back & Coupons
---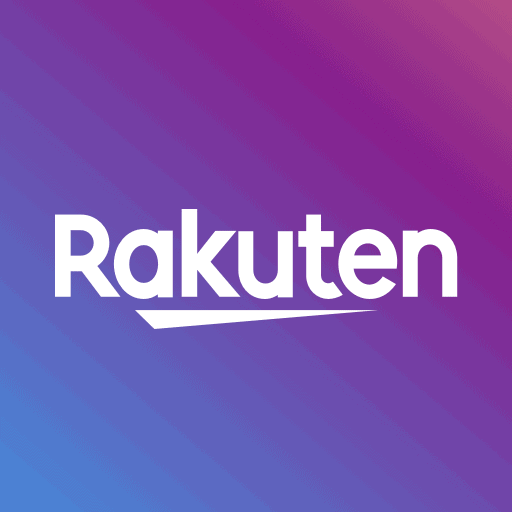 You can now get tons of promo cards and coupons with the most popular money making apps for iPhone, Rakuten. Basically, Rakuten has a partnership with thousands of shops and convenience stores. So, when you buy things from those shops, you will get points and redeem coupons with them. Additionally, as a member of Rakuten, you will get tons of promo codes that you can use to get lots of discounts from the shops. Thus, you can save lots of real money using Rakuten.
Important Features
From specific shops, you can initially get up to 40% cashback using this money-saving app.

Rakuten has a partnership with more than 2500 shops and stores. So, you can get the service from most of your nearby stores.

You will also get promo codes and special coupons for specific brands and gooods.

The best thing about this app is the 10$ welcomes bonus for the new users.

This app will apparently provide you with a list of products with the highest discounts and coupons.
Pros: This app is a hundred percent safe and secure one to trust. Additionally, there is no record of losing coupons codes or cashback money from the users' accounts.
4. Google Opinion Rewards
---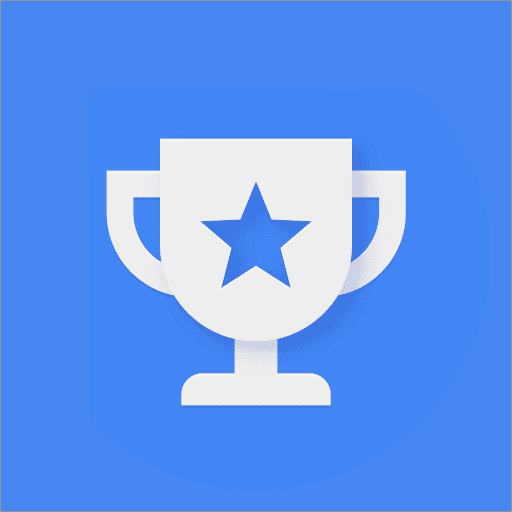 Still being an iOS user, you can earn money from Google. Say, how? Well, it is a very simple and interesting job for which you can earn tons of Google Play credit. For that, you have to use Google Opinion Rewards. All you have to do is share your experience with many apps in a survey, and Google will pay you with Google Play credit. And you can exchange this credit with someone who uses Google Play. Isn't it interesting? Let's see what to do, and you will get the payment.
Important Features
The Google survey-making team will send you surveys on a weekly basis.

You will get one or more surveys in a week to complete.

A survey is all about questions of your choice, and you can simply point to the right answers to complete it.

For one survey, you can get up to 1$. But if it is very short, you can get a penny instead of a dollar.

It is completely free to use, and you can get the Google Play credit instantly after receiving the notification of getting credit.
Pros: Every time you will get a survey, this app will remind you with a notification. So, you don't have to wait to open the app all the time.
Cons: This app is available in many countries.
5. Gift Cards & Rewards: Shopkick
---
Shopkick brought Gift Cards & Rewards for the people who have a habit of scanning their receipts. Well, the basic function of this app is to receive and barcode scanning. And that is a big opportunity to get promos and coupons. Most convenience stores and restaurants offer point-based coupons. And once you have this app on your device, you will instantly show your points saved here as soon as you scan the receipts. So, there's no need to carry all the receipts to get the promos.
Important Features
In the selected stores and restaurants, you will earn lots of kicks, and all of them will be saved in this app.

By inviting your friends to use this app, you can increase your points.

To find the right products, you can immediately use the in-app barcode scanner of this app.

You can also use this effective money making app for iPhone to discover new products and the store they are available in.

Shopkick also has its partnership with popular brands like Amazon, Starbucks, Marshalls, Walmart, eBay, Best Bye, etc.
Pros: When you will buy products online, this app will add the points automatically. But you have to enter the receipt number as well.
Cons: Some users complained about its false advertisements.
6. Ibotta: Save & Earn Cash Back
---
Who doesn't love getting cashback? But most of the time, we have no opportunity for that. For the cash-back lovers, Ibotta is here with thousands of cash-back offers. Basically, this app provides you a list of products from our regular use, for which you will get instant cashback. You just have to take a picture of the receipt you got while purchasing the product and input the picture in this app. Once it confirms the purchase, it will pay you cash backs for that.
Important Features
Ibotta offers different amounts of cashback offers for products from different categories like grocery, school supplies, etc.

Not just a product purchasing option, you can eventually get cashback from the restaurants, retailers, stores, bars, etc.

To get cash back, you don't need to cut off any exclusive coupon you have.

You will apparently have your own account, and all your cashback will be saved there.

Before you go shopping, you can instantly take a look at all the cashback products in the list and buy accordingly.
Pros: You can easily make more than 150$ in a year just by purchasing regular products. With premium and expensive products, you will even get more.
7. Field Agent
---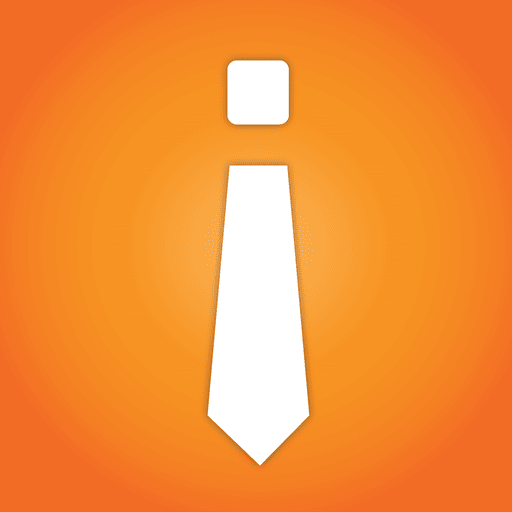 If getting real money using an app is your dream, then you can definitely trust Field Agents. Basically, it's like a company that provides you simple jobs as an agent. For that, you will get paid with real money. The jobs are indeed very simple where you have to shop from the stores or even stroll around your house. Besides, the agents of the company even send their people to you when you become a regular worker who wants to have bigger tasks.
Important Features
Besides getting cash and paychecks, you will also get discounts and free items from different shops using this useful money making app for iPhone.

All the tasks here have particular time limitations. So, you will have to be competitive if you really want the project.

The job distributing policy eventually follows the 'come first, get first' rule. So, you have to make sure to get the job being the fastest participant.

All the jobs are categorized into different sectors, and you can apparently select your favorite one.

By giving feedback on the products from different stores, you can get rewards as well.
Pros: You can initially get around $3 and $20 for each job from this app. Additionally, the process of withdrawing money is very easy here.
Cons: Some users find it too slow to approve a task or deal.
8. Sweatcoin Walking Step Counter
---
You can now turn your sweat into digital currencies and use them to buy products from particular stores. It seems weird, right? But it is true. SweatCo Lmt brought Sweatcoin Walking Step Counter that eventually makes this thing possible. As an effective fitness app, this app will count your steps and then give you rewards as points. With a particular amount of points, you can redeem lots of digital currencies. And then you can use them to get coupons and discounts while buying products from different shops.
Important Features
Here, you can set a goal and check how many steps you have in a day.

The pedometer function of this app is quite accurate, and you can eventually synchronize it with Apple Watch.

The points you will get by walking will turn to the popular digital currencies, Sweatcoins.

You will get a list of shops, restaurants, and other retailer shops to use your Sweatcoins.

This will apparently save all your movement to get an accurate equation of steps to pay you back.

You can eventually use the currencies on the marketplace too.
Pros: If you want to engage in a charity, you can simply donate your earned Sweatcoins for them. You can manage the donation directly from this app.
Cons: Without an Apple Watch synchronization, the step counting function may not work accurately.
9. StepBet: Walk, Get Active, Win
---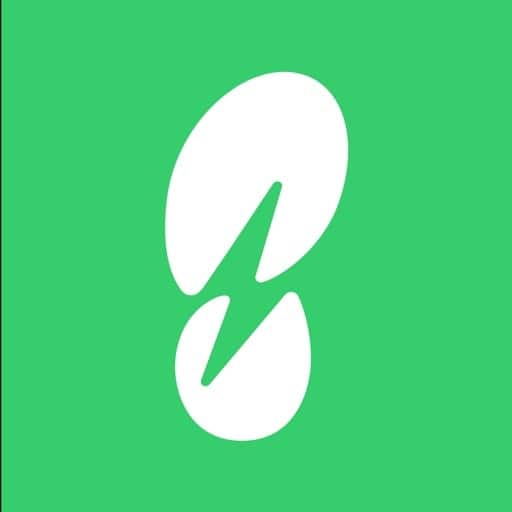 WayBetter Inc has brought another real money making app for iPhone that basically has two special benefits. The first one is a fitness motivation project, and the next one is an opportunity to earn money with it. And I am pretty much sure that you need both of them. This app apparently sets fitness goals for you, and once you reach the goal, you will get credited. Seems exciting, right? Let's see the basic criteria of this app.
Important Features
This app will ask you to prove your activities. For that, you can initially use Apple Watch, Fitbit, Apple Health, and Garmin.

To bet on a goal, there will be different types of exercise charts, and you can apparently use the one you feel comfortable with, and it will be easy for you.

The unparalleled motivation will help you maintain a better life of fitness.

You can also synchronize this app with different fitness apps like Fitbit, Apple Health, etc.

By reaching the goal of the bet, you can win more money than you bet and then share your achievement with your friends as well.
Pros: If you want to cancel a bet in the middle of the week, it's okay here. Eventually, this app will provide you with a full refund instantly.
Cons: If you have an issue and want to contact Customer care service, you may not get a response immediately.
10. Upwork for Freelancers
---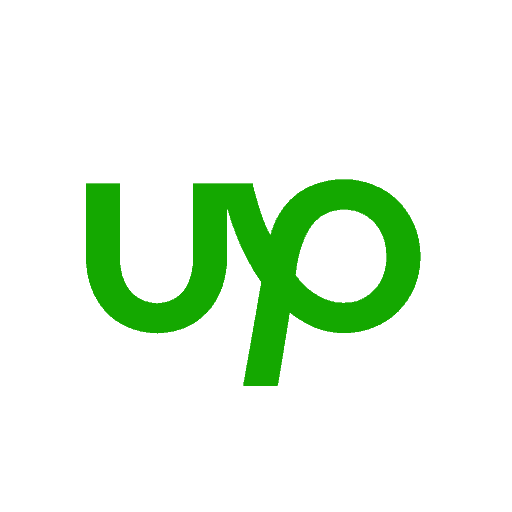 Now, it's time to talk about the giant place for the freelancer and an opportunity to earn real money. It's Upwork for Freelancer, and I am pretty sure that you are familiar with the name. It is quite like a huge platform where freelance workers and clients will get to each other and then have a deal. So, if you are a freelance worker and looking for some paid project, you can simply use Upwork to get clients easily.
Important Features
In this platform, clients are providing assignments on writing, content creation, web development, customer care, sales, graphics designing, and similar.

You can simply handle all your projects just from your home.

In total, there are more than 70 categories of work you will indeed get from this app.

You can eventually help businessmen in growing their business and get paid for your service.

Upwork will ensure your payment and will pay your money by direct deposit or Paypal.
Pros: Companies of over 5000 skills are there on this platform to provide you work. Additionally, the client provides world-class payment for their projects.
Our Recommendations
---
I don't know if you are still waiting for this part today. I have tried to input all the necessary information about these 10 apps to choose your preferred one by yourself. Still, I can help you by just recommending a few apps based on their category. Try Upwork or Fiverr if you want to earn money by doing temporary jobs.
You can eventually go for Make Money or Google Opinion Rewards if you want to earn by providing your opinion and completing surveys. You can also try Ibotta or Rakuten if you love to get promo and coupons.
Finally, Insights
---
Hopefully, you have got a way to earn some money from these best-ever money making apps for iPhone. But I suggest using multiple apps from the list to enjoy multiple earning facilities. Because life becomes easier when you have multiple sources, so, share your experience and success in using these apps with us. It will encourage us even more. Thank you for your time and support.