A bookworm never gets tired of reading a new book. But the most common problem for them is not having sufficient books on their shelves. So often love to read books while traveling but failed because of not having a book in our bag. But technology brought the greatest solution for them. First, you don't need to carry your favorite books anywhere you go, but you only need your smartphone. And next to this, you will need the best eBook reader apps for your iPhone.
Best eBook Readers for iPhone
---
Basically, an ebook reader app lets you enjoy access to thousands of virtual books. Some books are free where some need payment. So, you can choose to enjoy books of your choice. However, there are tons of epub readers for the iPhone. But many of them don't have a great book collection. So, I can suggest to you these 10 apps with the richest collection. Additionally, these apps provide a better reading experience with a lot of customization options.
1. Amazon Kindle
---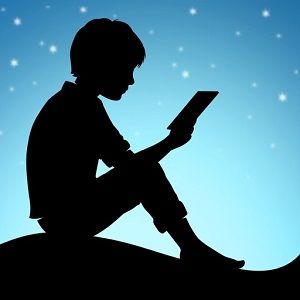 You must not tell that Amazon Kindle is an unfamiliar name to you. No matter what type you like most, you will find something interesting for yourself here in this popular ebook reader for iPhone. The app will optimize while reading large books. Besides, you can organize the collection of books and access them from any device. You can also download books to read later without an internet connection. Additionally, you can enjoy the bestsellers as well with the cloud storage functions with this app.
Important features
More than 1,000 books, comics magazines, and journals are available here.

Different types of books, such as fiction, nonfiction, thrillers, mysteries, romance, etc., are available.

When you need to check out a book, you can bookmark that.

Font styles, margins, line spacing, page animations, etc., are adjustable.

A good number of eBooks are free to read in this app.
Pros: You will initially get new recommendations based on your previous choices. There are featured titles and search tools as well.
2. NOOK
---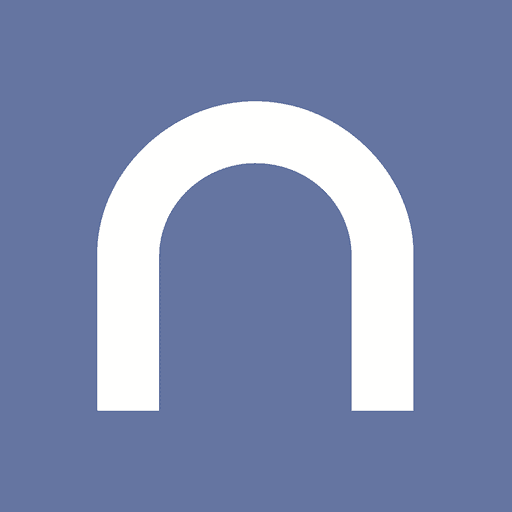 Comics, magazines, kid's books, graphic novels, and many more books are accessible here in the NOOK. You can simply include notes, highlight or bookmark a book. Day, night, and evening themes and text colors are applicable too. You can control screen brightness here and select a classic collection if you're a literature student. If you wish, you can share a special quote from the book and create a quote card. The app will also calculate the time to complete a book based on your speed.
Important Features
Up to 75,000 are available totally free of cost in this app, and you can browse for more.

If you use the app more often, it will initially give you personalized suggestions.

The books you purchase are indeed accessible from any of your devices.

You can eventually check out the samples before you buy a new book.

Wishlist lets you save the books that you want to read in the future.
Pros: When you need to search for a word, you can look in the dictionary. Furthermore, VoiceOver and screen magnification tools are provided for low vision and blind users in this best eBook reader app for iPhone.
Cons: You can not highlight across multiple pages.
3. Apple Books
---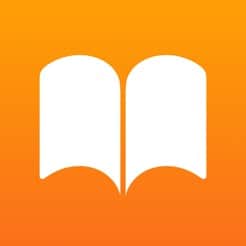 Millions of books are at your fingertips with Apple Books. You can preview and download a sample of a book to understand whether you would like it or not. While you do the daily work, you can listen to the audiobooks here. If you are bored with flipping the pages, you can easily enable Scrolling View. So it will move through the pages continuously. Your purchased books are shareable with five of the family members.
Important Features
In the Book Store, you will initially get the new releases, Top Charts, limited-time offers, and so on.

Every week, all the lists will be updated with the latest books.

You will enjoy the audiobooks in some known voices by popular actors and authors.

The Read collection will eventually help you to find the books that you wish to read.

Page colors and fonts are available with a variety to pick from.
Pros: This app is well-known as one of the best iPhone apps. Here, you can adjust the screen brightness. Then, again, you can apply night mode in the app.
4. OverDrive: eBooks & audiobooks
---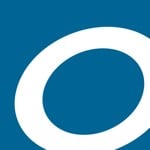 Amongst the other eBook reader apps for iPhone, OverDrive is the most popular one. Up to 30,000 libraries are offered with all their collections worldwide. When you read a book here, you can initially see how many pages are left in the chapter. Audiobooks will show the remaining time with precision. Additionally, you will get the list of chapters in the table of content so that you can quickly continue from the chapter you left.
Important Features
You will have your own virtual library there in this app.

If you do not like a title, it is automatically returned.

In the wishlist, you can eventually keep the most favorite book of yours.

The app will initially synchronize throughout all the devices for easy access.

You can create your own account with your institutional information.
Pros: This app allows you to borrow ebooks or audiobooks from the library. Additionally, you can share your opinion with the developers directly.
Cons: Some users complained that the app is not so user-friendly.
Download
5. eBook Search – download books
---
Let's meet a perfect app for those who love reading books anytime, anywhere. eBook Search, a book downloader, will give you the best eBook reading experience inside the screen of your iPhone. It has a library of over two million books, and you can straightly look for your favorite eBooks in their category. Let's see what more this app will provide.
Important Features
You can instantly download any eBook from the library to enjoy reading them while you are offline.

Finding books is much effortless and straightforward.

You can enjoy eBooks from all genres of the world!

New eBooks are added daily, so you always have something interesting to read.

This app is pretty easy to operate and hassle-free to download eBooks.
Pros: This app also allows you to download and read eBooks on your Kindle, Nook, iBook, and more so you never feel away from your books at all. Also, it is really helpful finding free public domain eBooks.
Cons: It doesn't give suggestions based on your readings and searches.
6. Wattpad – Read & Write Stories
---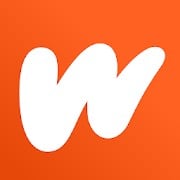 Wattpad, Read & Write Stories is one of the greatest epub readers for your iPhone. However, it is more than a reader app and has features that will amplify your reading experience. For its huge manga collection, it is often considered a great manga app. Eventually, it is a highly recommended app if you are involved in writing. Additionally, Wattpad has writings in more than fifty languages from native writers.
Important Features
You can enjoy original writings from millions of writers around the world.

It has writings of all genres to read from.

Initially, it connects you with a worldwide writer community from where you can enjoy original stories from writers and enjoy or get inspired.

You can indeed share your comments and thoughts directly with the writer.
Pros: It's a great platform to start your writing career and share original writings with readers across the world. Besides, you can be an inspiration or mentor to many would-be writers by simply commenting about their stories.
Cons: Free Wattpad may annoy you with ads.
7. Scribd – audiobooks & eBooks
---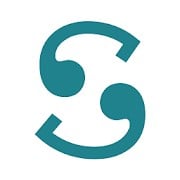 You should definitely try this app if you are in search of eBook reader apps for iPhone. You can enjoy books, audiobooks, magazines, sheet music, and more from this one app. Additionally, it comes with lots of customizable settings to make the reading environment your own. Its massive library got everything just a tap away from you, and it becomes even more addictive with its cool features and functionalities.
Important Features
The built-in digital library includes millions of best and trending audiobooks and eBooks of all genres.

You can initially enjoy recent magazines and recently-published eBooks and audiobooks since Scribd gets updated frequently.

You can easily make notes, annotations, or add bookmarks in your eBooks.

This app comes with a very effortless download option.

Its decent interface is very much comfy to focus on reading.
Pros: It Is very easy to find your favorite book or choose a new one from Scribd's enormous library. Moreover, you can change the font size, type, or background color of your eBooks to make them more comfortable.
Cons: All comes with a subscription. It gives you a free trial, though.
8. Serial Reader – Classic Books
---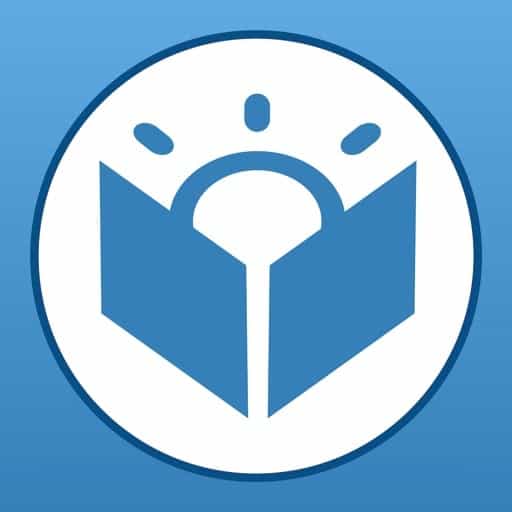 Serial Reader has plenty of book collections for bookworms. In this popular epub reader for iOS, you will find the most popular books along with everyday trending ones. Recently added books are eventually stored in a different folder to find them quickly. In addition, you can add notes and highlight a specific part of a book here. You can bookmark or save books for future reading as well.
Important Features
More than 800 classic book collections are available in this app.

It initially saves your time as you can read each issue within 20 minutes or less.

Every day a new bite-sized book will get a place on the list.

Fonts and themes are fully personalizable as per your preference.

The app automatically sorts out EPUB books according to serial.

Your reading progress is indeed synchronized to Goodreads so that you can start from where you left.
Pros: If you wish to look for a word in the dictionary, you can search Wikipedia directly from this app. Plus, you can achieve interesting badges.
Cons: There is no option to set two or more custom delivery times.
9. Kobo Books
---
Comfortable reading is ensured in Kobo Books, one of the great eBook reader apps for iPhone. You can choose from up to 6 million titles available here. Besides, you can review and rate the books that you have already read. Also, it lets you see other reader's reviews too. You can post and share specific notes, quotes, or your own personal thoughts with others on different social media platforms. CarPlay allows you to listen to audiobooks while driving.
Important Features
Text style and size of the book are initially clear, and you can personalize as per your need.

Night mode will eventually optimize battery consumption, and it is soothing for the eyes as well.

Both portrait and landscape modes are available so that you can select the one that you like.

Audiobooks are quite easy to play with a single tap in this app.

You can initially check how much time is left to read it to the end.

If you wish to turn it off after a certain period, you can set a schedule.
Pros: When you are confused about which book to pick, you can check out the preview for free. Initially, you can read on any device, and it will exactly start from where you left.
Cons: Some users found it hard to switch and use colors.
10. KyBook 3 Ebook Reader
---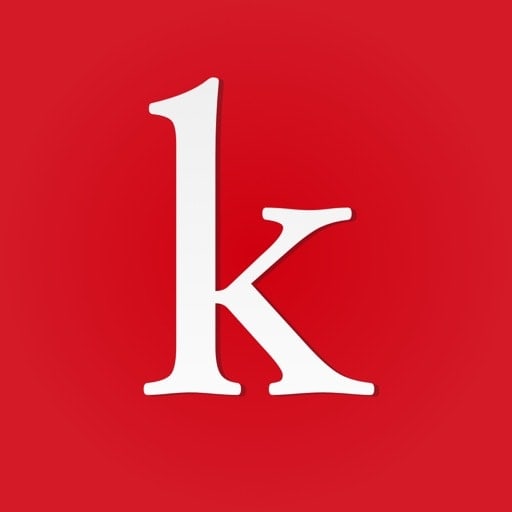 Introducing you to the KyBook 3 Ebook Reader. It's a popular epub reader for iOS that comes with a bunch of powerful features for your comfortable reading. Here, you will get tons of audiobooks with support for mp3, m4a, m4b formats. Apparently, you can select auto-scrolling mode and customize other functions as well. In dictionaries, you can look for a word definition. A built-in search tool helps you to find a selected text on Wikipedia. Easy sorting and layout assist you in arranging the books on a bookshelf.
Important Features
All the ebook formats are indeed supported, including PDF, EPub, DjVu, and more.

Electronic books are initially accessible through OPDS-catalogs support.

Several color schemes, themes are available for reading.

You can personalize the text size, paragraph indentation, font, page margin, etc.

Hyphenations and hanging punctuation will eventually provide you a better reading experience.

Summaries are exportable in almost any format you wish.
Pros: A sentence or particular words can translate into a different language. Additionally, you can make book groups with categories including authors, recent, tags, recent, etc.
Cons: This app does not provide any way to define tap zones.
Our Recommendations
---
No offense but Amazon Kindle is the most popular epub reader for iOS. And if you don't like their features, I can share my own preference with you. Scribd, Wattpad, and Nook, I think, are the most amazing eBook readers ever with the greatest collection. Eventually, they provide the highest number of free books too. That's why I often switch between these apps to find my favorite books for free. Of course, you can also check out the other apps, and I am sure you won't get bored with any of them.
Finally, Insights
---
Hopefully, you have already chosen your favorite ebook reader app for your iPhone. So, let's share your experience with the apps to help others choose the best one. Also, share this content with your familiar bookworm to help you have access to some new books. We will eagerly wait for your response. And remember that your support is the only inspiration for us. Thank your a million folds for staying with us.