If you are here, I presume you know about NFT games. Yes, this is your lucky day, as I am going to discuss some of the best NFT games for Android here. Why not earn in a relatively secure way with more fun and enjoyment? I have come up with a list of highly praised NFT games where you can easily get perks as well as a good amount of exchangeable resources. This little effort will surely save you valuable time from exploring random hit-and-miss.
So, not having a high-end PC won't stop you from trading, exchanging, and earning NFT items from the games. Just check the details and choose the right NFT games for that. However, if you are not familiar with the term NFT, first check out what this thing is.
What is NFT Game?
---
NFT games are a game where crypto and blockchain technology is used to make in-game and other supported transactions. The term NFT means non-fungible token, which indicates a unique or rare item. This token or item exists digitally and can be of various types, according to the originator and the management.
These kinds of games are getting really popular on the Android platform. The number of gamers coming to this play to earn games is skyrocketing. There are many tasks to do so, and get certain milestones to get these game credits on a regular basis.
In most of the NFT games, players can exchange and trade their NFT items or coins to get their desired amenities. In these games, anything can be NFT items, from in-game credit to even simple gears and weapons. The condition of value and transaction ability is added along with unique crypto and blockchain characters which are always different from one another.
Best NFT Games for Android to Play and Earn NFT Cards
---
Go through the following section to learn about the seven best NFT games for Android available in the app market. I have carefully selected them by testing some of them firsthand. Again, thousands of real users highly recommend most of these games. Additionally, it is recommended to play NFT games with a good amount of gaming community base.
1. Crypto Dragons – Earn NFT
---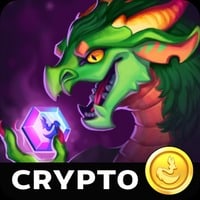 Earning cryptocurrencies will be much easier and less hassle with this NFT blockchain game called Crypto Dragons. The tasks in this game are simple – merge dragon eggs, collect various species of dragons, and complete quests daily to gather capsules and open them to collect NFT cards.
A new game mode has also arrived, named bingo which provides you with various rewards by putting your NFT cards on the line. Also, this game's UI is attractive and suitable for any player.
Important Features
Even when you are asleep, you can earn coins offline.

You will get bonuses, daily quests, and free capsules every day.

The developers of this game are continuously working on new content every day.

It's a verified NFT game; you don't have to worry about the transaction process.
2. Ragnarok Labyrinth NFT
---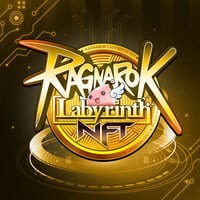 Gravity Game Link presents an MMORPG Vikings theme-based NFT game, Ragnarok Labyrinth NFT. Gathering digital financial assets will be much easier while completing uncomplicated jobs such as completing daily quests, farming your land, fighting players, etc.
Additionally, this game has an Auto-play feature, so you can do other tasks while leaving the auto-play mode on. Your every minute of playing will be transacted as NFT in your in-game currency, which you can withdraw later.
Important Features
"Sharevice" in the game allows you to share the game with your friends to earn referral rewards.

Several game modes are available, such as PvP duels, Raids, etc.

You can participate in guilds and build a strong community to earn additional rewards.

Upgrading your equipment and gears costs less to make your raids and battles easier.
3. Crypto Cats – Play To Earn
---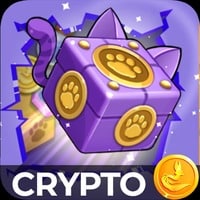 Just as noted in the name, Crypto Cats is a play-to-earn game providing you with digital currency. This game is also easy to play, and here you have to solve puzzles with 'crypto cats,' gather LIS tokens, and open up your desired capsules to claim your reward. To make it easier, the "Bingo!" game mode is also available now. The procedure is the same as before, but you can try your luck by betting on your NFT cards.
Important Features
Every 4 hours, you get a free capsule to open up.

You can get exclusive rewards from daily quests, which are refreshed every 24 hours.

You can try out your luck in the "Wheel of fortune."
4. NFT Game- NinjaFT
---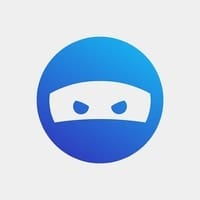 NinjaFT is an NFT for amateurs who don't have any major idea about digital currency. You only need to play this game like a normal ninja game and proceed to earn thousands. You will get a free NFT pack at the very moment you download the game. With that NFT pack, you can test your fate by putting it to bet, auction, or selling it off. By playing different game modes, you can earn tokens which you can later use to buy NFTs.
Important Features
You can readily purchase NFT art from the game community and trade or sell it later.

You can also create your own NFT artwork inside the game and look out for interested collectors.

The battles in the game modes are live with all the real players.

NFTs can be transacted to your crypto wallet without any additional charges.
5. Binemon
---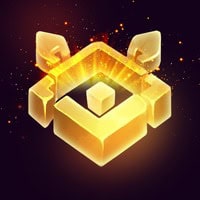 Binemon is a meme-based NFT mobile game that consists of various genres of game modes such as RPG, adventure, etc. Depending on your humor, you can create thousands of 3d pets and even fuse them together to create a new species. BineLand mode is also available, which is a large open island for you to explore, earn money and have fun. There are also several types of phases for you to play and collect NFTs.
Important Features
You can turn the eggs that you're provided with into Binemons in a specific phase.

Binemons have five different divisions – Fighter, archer, mage, tank, and support.

You can also fuse and level up these Binemons in every phase

This NFT game for Android is totally free, and you don't need to purchase anything for collectibles unless you want to speed up.
6. Blitzionaire – Online NFT Game
---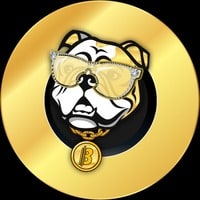 Blitzionaire – Online NFT Game is Among the best NFT apps you will find in the Play store. The best thing about this online NFT game is its free access. Unlike many similar games, you can earn real digital assets and NFTs without paying anything here. There are many options to win over other players known as 'Bankers.' So, get ready to join this exciting community today without any further delay.
Important Features
It has its own luxurious digital assets store where you can buy available items.

In-game Bitcoin rates go continuously, so you can invest your assets smartly.

You can win valuable NFTs as you play, and they are sellable on popular NFT marketplaces.

The real-time trading and Real PvP interactions make this game even more appealing.

It includes daily rewards and spins to earn games.

You can also explore the city clubs to get more assets after taking over different cities in the game.
7. Tap Fantasy: NFT Games & MMORPG
---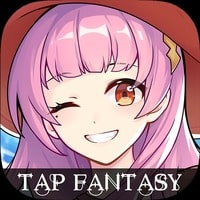 Let's check a competitive multiplayer NFT game called Tap Fantasy, NFT Games & MMORPG. It is one of the best NFT apps which allows the players to play solo, in a group, or in a team. This game offers a vast and beautiful open-world in-game universe. Here, you can play and trade with other players in real time.
The game characters are very beautiful and eye-catching. Go through the following section before joining the ever-growing community of this special NFT game.
Important Features
You can get NFT friends and intimate girlfriends within the game interface.

Players have the freedom to explore and enjoy the mystical adventure on their own.

There are lots of different flights and missions where players can get rare items and rewards daily.

It integrates a fully featured wallet and marketplace where players can trade and exchange NFT items.

This Android MMORPG game offers a lot of different tasks to earn valuable NFTs and win rare items.

The in-game graphics works and anime quality are praiseworthy.
FAQ
---
Q: Are there any legit NFT games?
A: Yes, many legit NFT games are available for Android and iOS platforms. Axie Infinity is an NFT game with over 2.8 million loyal and active gamers. Players can earn AXE tokens by playing the game.
Q: What is the best NFT game for Android?
A: Crypto Dragons and Crypto Cats are Android's best NFT games. The NFT community verifies these two games, and they are very exciting too. In these games, you will enjoy several ways to earn and exchange NFT items.
Q: How do I start NFT gaming?
A: If you are an Android user, you can start playing NFT games by installing a valid game from the PlayStore. To start NFT gaming, you will require a crypto or blockchain currency-based wallet. After owning a wallet, you can connect with the game and start right away for profit and fun.
Q: Do you need money to start NFT?
A: You will need a cryptocurrency-based wallet to start NFT games, so to some point, it is affirmative that you need to pay some for NFT exchanges. Some NFTs might require you to pay some amount upfront, yet some NFT games will let you earn first by playing.
Q: How do I convert NFT to cash?
A: If your NFT is available to sell in the marketplaces, you can transfer it and sell your desired amount of NFT at the available rate. On the other hand, if your NFTs are not visible in the marketplaces, search the page for sell in your NFT platform and sell from that option.
Final Thought
---
I hope this discussion helped you choose the best NFT games for Android in your next venture. Most of these games are free to play and require near zero previous exposure. These games are trendy nowadays, and I am positive that you will be able to earn a lot by investing in virtual NFT items. Furthermore, I am sure you will have a good time and a substantial gain if you choose to play one of the mentioned games from the list.
If you have any queries, don't hesitate to contact us here. Also, share your opinion about the NFT games in the comment section. You can share this article with your friends who are willing to earn by playing games. Thank you.