PDF is the most used and familiar file format. Whether it is about your office work or study purposes, you will always need to use PDF files to check documents and other files. Another use of PDF is the ebook. We often don't love to read books by spending a lot of money to buy them. An ebook sounds good in this case. But most of the ebooks we find on the internet are in PDF format. So, you have to learn about the use of a pdf reader. Android's PlayStore has now included thousands of PDF readers. And if you are searching for such an app, then you are in the right place because today's subject is the best PDF reader for Android.
Best PDF Readers for Android
---
Generally, a PDF reader app is very lightweight and includes a lot of customizable functions. While choosing the 20 best PDF readers for Android, we prioritize different factors like themes, variations in file supports, installation size, customizability, and similars. We also check the users' reviews, and then we end up finding the following 20 apps. So, you can just look over the details to find the best one for you though most of the apps are quite the same in features.
1. PDF Reader
---
The first app that I choose to introduce you to is PDF Reader. For almost all of its users, this is the best PDF reader for Android. The app is developed with an exquisite design and interactive user interface. It will help you to manage and read all your favorite books.
It is not just a document or file of pdf form, but this app can operate other ebook files like DJVU, XPS, FictionBook 2, and many more. Besides, this text-to-speech app will let you take notes just with your speech. Let's have a look over more about this app.
Important Features
You can make a table of contact and bookmark to find your favorite books quickly.

It supports online catalogs and LitRes Online book stores.

You can use this app in different languages like Japanese, Chinese, Korean, French, German, etc.

It shows the history and recent book access.

It shows page flipping animation and includes a very elegant theme.
2. WPS Office – Free Office Suite for Word, PDF, Excel
---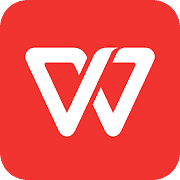 WSP Office is one of the most popular productivity and documents managing apps you will find in the Playstore. It comes with a very modern interface while maintaining wide accessibility. It includes the word, sheet, slide, pdf all in one place. You have the freedom to edit or create one at any time.
It is free to use and includes a premium package with extra features. The subscription plan is totally a choice for the users. One of its special features is signature and annotation integration support for PDF files.
Important Features
Supports approximately 51 different languages natively and always supported by regular updates.

It supports almost all document file formats and offers complete access to PDF files.

You can convert other files to PDF with ease and share them anywhere via sharing apps, emails, and device connectivity options.

It offers access to all kinds of file formats that are used in office applications from your Android.

You can edit the PDF files as needed, and it also allows them to add or remove watermarks.

It includes advanced marking and highlighting functions in documents and PDF files.
3. Adobe Acrobat Reader: PDF Viewer, Editor & Creator
---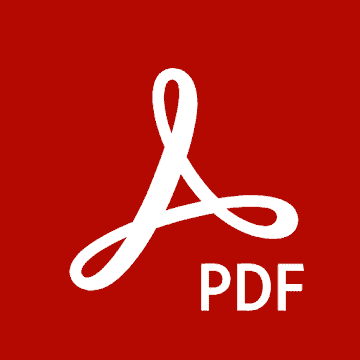 Adobe offers its flagship PDF app for Android called Adobe Acrobat Reader. It is one of the most complete and well-organized PDF file managing apps you will find on the Playstore. It can be used for free, but you will have to subscribe and purchase packages to get premium features.
That subscription works on both web and mobile devices. It is very user-friendly and opens any PDF and supported files instantly. You will get PC-like freedom of accessing PDF files on your Android phones or tablets from anywhere.
Important Features
It includes reading, signing, editing, marking, and many other functions for PDF documents.

You can save your important files and arrange them as you like, whether in a custom destination or supported cloud storage.

It allows you to smartly share your documents by sharing media and printing them instantly from your Android devices.

Includes form filling options and e-signature capabilities with native support for stylus and similar pens.

You can also work with your team through advanced sharing options.
4. OfficeSuite – Office, PDF, Word, Excel, PowerPoint
---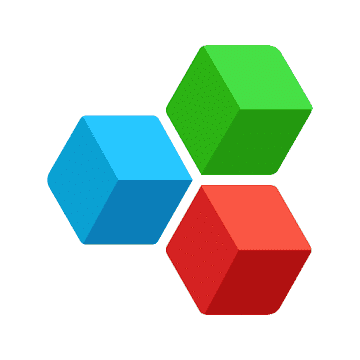 Why not keep a document managing app in your daily Android devices? OfficeSuite comes from the top of the list about productivity, office workloads, and PDF managing from your mobile phones. It is free to use and offers a lot of premium features that are quite rare in similar alternatives.
There is also a premium subscription option, and that is completely up to users. The premium package includes 50GB of cloud storage on MobiDrive and a totally ad-free experience. It works smoothly on most of the devices that run on Android 4.4 and later.
Important Features
You will be able to make documents, presentations, spreadsheets, PDF articles, etc., from your mobile phone.

Offers superior protection and the industry's standard privacy options.

It includes all the tools to manage all kinds of PDF workloads.

Includes digital signature facility, conversation from PDF to Word, ePub, Excel, etc. formats and vice versa.

You can access all your official documents from all the devices with its advanced sync and sharing capabilities.
5. Google PDF Viewer
---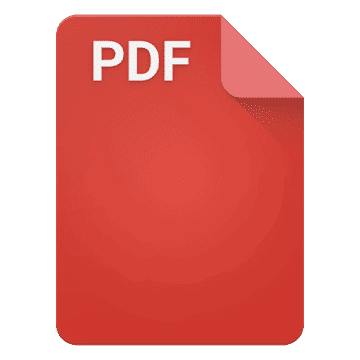 Google LLC has brought Android apps of almost all categories. So, why should PDF readers escape from that? Google PDF Viewer is the ultimate PDF reader for Android, and you can also use it like millions of its users. Well, this app is also designed with a very user-friendly interface and appealing theme.
At first, this app was developed to use in context to work purposes. But with further development, it ended up being the most used pdf reader. If you trust Google's apps, you should look over the other features of this app.
Important Features
Offers a reliable and secure platform for accessing your documents.

Let you bookmark your favorite documents and files.

It supports almost all document file formats.

You can Synchronize your documents to cloud storage.

Integrates quick search panel and unparalleled file managing facility.
Download
6. ReadEra – Book, Reader PDf, epub, Word
---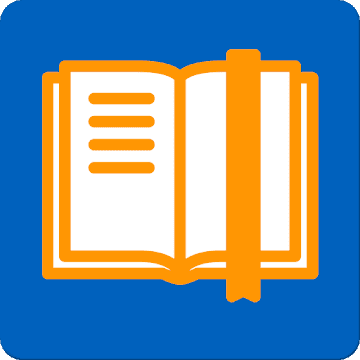 Let's have a look over ReadEra, another simple pdf Reader app for Android. Readera LLC has developed this app with a bucket full of useful features and tries to combine advantages from different pdf reader apps. You can use and operate any type of file, including EPUB, MS Word, FB2, TXT, Kindle, and similar files with this app.
You can also use different modes while reading books to make a comfortable visual environment. Besides, you will find all your favorite ebooks here if you have a stable internet connection.
Important Features
No commercials will appear to disrupt your reading experience.

You will find ebooks of any format and download them easily.

This app includes very convenient and user-friendly reading settings.

Let you use multi-document modes that include day and night mode.

You can keep the screen lock while reading a document or file.

The search option can detect books and documents automatically.
7. PDF Reader – Sign, Scan, Edit, & Share PDF Documents
---
The next one for today's recommendation list is PDF Reader, an expert in signing, scanning, editing, and sharing documents of different files. You can use this app on any type of smart Android device like a tablet, Android TV, smartphone, and others. Besides, you can keep backup and share files with your friends using any social media. Using this app will be fun as you will get access to a huge ebooks storage. Still not impressed? Other features of this app will definitely impress you.
Important Features
You can use your finger to make handwriting notes.

Text to speech and text reflowing facilities are available.

You can create new files and combine multiple scans and files.

You can import files from your PC or other devices.

Let you enjoy access to files from local storage and files that are attached to emails and messages.
8. Simple PDF Reader
---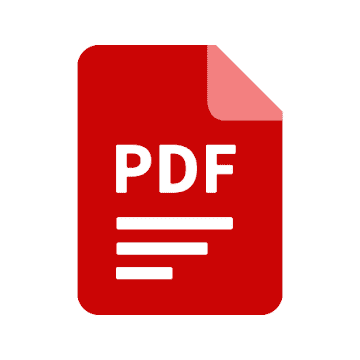 You can try Simple PDF Reader if you want to the simplest pdf reader for Android. It has a very simple user interface, and the app installation size is almost nothing to count. But the tools used in this app are quite powerful, and that's the reason you can open, edit, and download any type of PDF file very quickly.
This app will extract all the files from the storage automatically, and like a file-sharing app, it will let you share files with others. So, if you want to try this free app that comes with a bucket full of rich features, check them before you install it.
Important Features
You can use a name or keyword to search a document from an active search box.

Read documents and ebooks swiping page by page.

Night and reading mode are available here.

Facilities of finding a particular page by its number and view total page count are available.

Both horizontal and vertical page scrolling systems are there too.

Pinch or double-tap to zoom in or out a page.
9. Librera – Read All Books, PDF Readers
---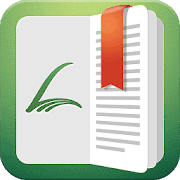 If you want to enjoy access to ebooks of all types, then here comes Librera, the best pdf reader with an appealing interface. This lightweight and free app is developed by Librera, and it comes with all the features an ideal PDF reader should include. But the unique part of this app is the 'reading out loud' system.
When you don't just feel good reading out a file, you can listen to the audiobook using this option. Besides, most of the options are highly customizable, and so you can make a comfortable reading display. Let's see what more it includes.
Important Features
You can change the theme of the app and customize the font, color, and typography.

It displays books in both grid and list style.

You can filter books with names, titles, author's names, series, genres, etc.

With a few taps, you can create and remove folders and make lists of your favorite books.

It shows the recent history, and you can use night modes.
10. PDF Reader & PDF Viewer – Ebook Reader, PDF Editor
---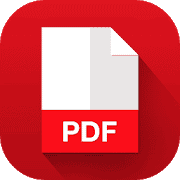 To provide you with an excellent and comfortable reading experience, Tapi LLC has come with a feature-rich app, PDF Reader & PDF Viewer. You can download a file from the internet or receive from your friends or colleagues and open it to read with this app. A very user-friendly but powerful interface will always make your attempt to use this app easily and quickly. You can even enjoy this app both for your office and study purposes.
Important Features
You can highlight your favorite lines and paragraphs in the ebooks and documents.

You can copy text and take notes from the books.

Like manga apps, it offers tons of comic and manga books for you.

Removable commercials may appear that need just one tap to get rid of.

It supports both horizontal and vertical reading displays, and you can keep the screen lock while reading.
11. Moon+ Reader
---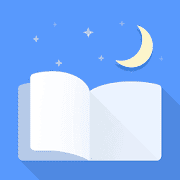 Let's meet Moon+ Read that comes with a bunch of rich features for Android PDF readers. This elegant app will offer you thousands of ebooks and let you download them within a few seconds. You can enjoy both the local and foreign ebooks and use the search box to find your favorite books.
Besides, a very simple user interface will never let you get bored of using this app. This tiny size app will never let your device get harmed because it won't take excessive storage. Let's see what's more it will offer.
Important Features
This app supports files of any type, including PDF, EPUB, CHM, TXT, UMD, etc.

You can customize almost all the parts like font, lined space, bold, shadow, etc.

This app includes 10 different types of elegant themes.

You can use 5 different auto-scroll modes with night and day modes.

You can apply any of 24 customized operations and 15 modified events.
12. PDF Reader for Android
---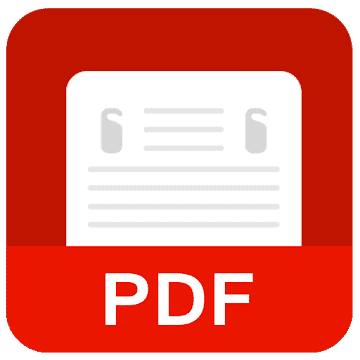 When it comes to finding out the best app for reading, managing, and editing your PDF files, PDF Reader for Android will be on top of the list. With this app, you can easily find all the PDF files together in one screen. You can search for existing PDF files or create new ones at any time, no matter online or offline. Besides, you can share your PDF files through any social site or email them.
The 'recent' option lets you check the immediately opened files. You can adjust the screen brightness. You can also organize the files, rename them, check the details, and delete files if needed. The 'favorite' option allows you to customize important files so that you can get them at any time.
Important Features
There is a support tool option that will allow you to copy, underline, yellow, and even draw in your PDF files.

Night view mode is for reading at night as it is designed with darker colors to protect your eyes.

This app saves the page where you left, so the next time you open that file, you don't have to get bothered to find it.

You can search for any page, chapter, or text and directly move on to what you are looking for.

This app lets you view PDF files as fast as possible, even the large ones.

You can switch between horizontal or vertical views according to your need.
13. Adobe Scan: PDF Scanner with OCR, PDF creator
---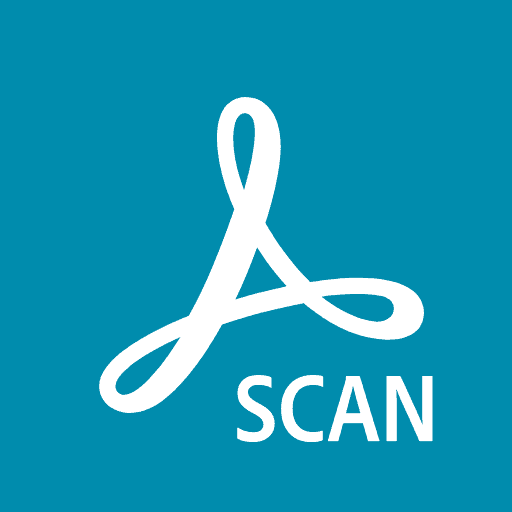 Adobe Scan is one of the most familiar names as the best PDF reader app for Android. It can scan any of your photos and turn them into PDF instantly. This app can also scan books, documents, notes, receipts, business cards, photos, whiteboards, and so on. You can edit the scanned photos according to your need.
Another benefit of this app is that you can use the contents repeatedly with the help of text recognition technology, which is shortly called OCR. Also, you can use this app for scanning tax receipts and checking for expenses. This app lets you look for any certain text, copy, select and highlight them. You can comment on your files. This user-friendly app scans very fast. It automatically detects texts and recognizes the borders of your document.
Important Features
With this app, you can scan multiple-page documents and save them easily with one tap.

You can clean up any stain, creases, marks, or handwriting and edit those.

When scanning business cards, related contact information with the phone contact can be detected so that you can organize them.

You can be connected to the best document services in the world through the app.

This app can convert PDFs or photo scans to Microsoft office, sign and track for signatures.

You can save every PDF file to Adobe Document Cloud and share it quickly.
14. FBReader: Favorite Book Reader
---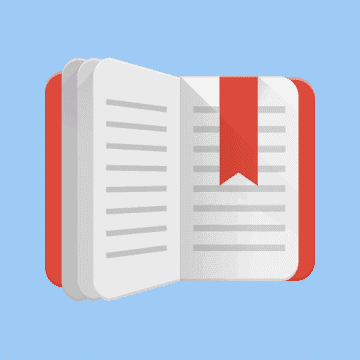 Meet FBReader, a friendly ebook reader app that will help you read and customize your required ebooks. This ebook reader app is totally free of charge and supports various formats like ePub, fb2, Kindle azw3, HTML, RTF, doc(MS Word), plain text, etc. It is connected through Google Drive-based book network, which can sync all your bookmarks, library, and reading position.
Though the synchronization is not enabled by default, you can turn it on anytime. You can choose day or night color schemes for the background. This app lets you enter ebook stores and catalogs of several networks. It supports the OPDS catalog. The size of the app is only 5.48 MB, so it will not seize a lot of space from your device.
Important Features
You can customize the fonts according to your choice.

The screen brightness is adjustable so that you are comfortable with the lighting.

You can manually save and download books and store them on your device or sd card.

This reader is related to other dictionaries such as Dictan, Fora Dictionary,  ColorDict, Leo Dictionary, etc.

Different libraries English, Russian, French, Chinese, Polish, etc., are connected with this app.
15. PDF Reader 2020 – PDF Viewer, Scanner & Converter
---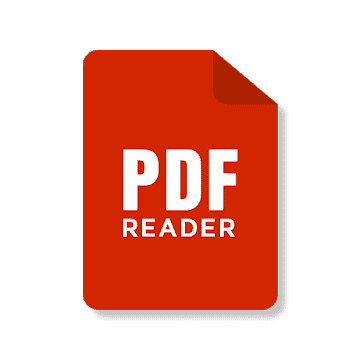 Meet PDF Reader 2020, an all-in-one PDF reader for Android. It works smoothly on both phones and tablet devices. The app includes an advanced document reading engine for quick search. Along with reading, it is capable of converting files, scanning, and editing. It offers a user-friendly interface and works on devices running on Android 5.0 or later.
Important Features
Offers recently accessed and a favorite file list for user's convenience.

The navigation system is widely accessible and uses a fast document reading engine.

You can print documents and PDF files from your mobile devices.

It allows marking in the PDF files, such as underlining, circling, highlighting, etc.

Offers advanced sharing options and quick backup support.

You can bookmark selected pages of any PDF and tune the brightness level as needed.
16. PDF Reader
---
PDF Reader is a basic PDF reader app for Android with all the functions you may need in PDF format. It comes with ads integration and supports almost all the Android devices that run on Android 4.1 or later. This app is very light in size and consumes little amount of system resources. You will find it convenient to use as it does what it should. You will be able to read documents, eBooks, PDF files, articles, and so on.
Important Features
It is free to use and supports all the popular cloud storage services natively.

You will share documents and PDF files through sharing apps like Shareit, Gmail, etc.

Offers a simple, quick, and user-friendly interface.

You can open files directly from the internet and email apps.

Works smoothly on minimal possible system requirements and low system memory.
17. Xodo PDF Reader & Editor
---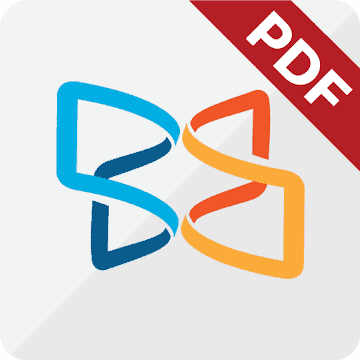 Let's meet a complete document managing app with the industry's best functionalities on PDF reading and Editing. It is called Xodo PDF Reader & Editor. It is not just a PDF reader and editor, and it works as a document manager, file converter, and sharing app. It works smoothly on Android devices, whether tablets or phones. The user interface is modern and materialistic. It fits according to the device's display aspect ratio almost all the time.
Important Features
Includes night mode and full-screen reading mode on devices running on Android KitKat or later.

Offers reflow reading mode for reading convenience and flexibility in text and font sizes.

It uses an efficient engine that allows it to load and search documents and PDF files quickly.

You can mark, edit, highlight any lines or content with ease and support SPen and similar pen tools natively.

Works as a document managing hub and comes with a built-in file manager.

Supports Chinese, Italian, Polish languages currently along with English as default.
18. Foxit PDF Reader Mobile – Edit and Convert
---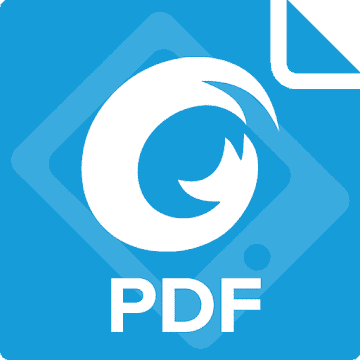 Not all PDF reading apps offer productive functions for free. Meet Foxit PDF Reader Mobile, a free-to-use PDF reader app for Android that works flawlessly on Android tablets and phones without worrying about payments and registrations. It is a very competitive reader, document manager, editor, and converter in place. It supports multiple languages and currently works with 12 different languages.
Important Features
Offers a reliable PDF and document management ecosystem in a lightweight package.

It includes advanced sharing options through sharing apps and WiFi connections.

It allows you to make PDF documents and convert other files into PDF.

There is an option to get more premium features with paid subscriptions, which offer ad-free experiences.

Offers a reliable app interface with top-quality security and password protection system.
19. PDF Reader – PDF Viewer for Android
---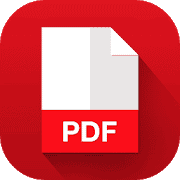 You must be looking for a compact but modern PDF reader for your daily device. Then take a look at PDF Reader – PDF Viewer for Android from Reading Company. It works on most android devices and uses a familiar user interface. You can do all your basic works on PDF and related documents smoothly with it. You will love its simple navigation system and annotation tools.
Important Features
It allows you to manage all your PDF files in one place with listing options such as recent, favorite, etc.

You can rename files, view details, and delete them from the app.

It allows you to open documents and any kind of PDF file from the internet and cloud storage.

Provides a quick view and instant file loading capability.

Integrates night view mode that protects your eyesight at night time reading.

You can freely mark and bookmark pages from PDF files.
20. PDF Viewer & Book Reader
---
To try the easiest way to read, download, and edit PDF documents, you are also trying PDF Viewer & Reader. To most of its users, it is one of the best PDF readers for Android. This app includes a very fast, elegant, and clean user interface. It will help you manage your documents so easily. Besides, you search a document using the name, date, or text of the files. And you can share any type of document via any social media. Let's see what's more it will offer.
Important Features
You can change and modify the page's color, fonts, and typography.

You can download and store ebooks, Acrobat Adobe, Foxit PDF documents, and others.

Just pinch the screen to zoom a page while reading.

It is easy to rotate, resize, crop, and make the layout of a document using this app.

Bookmark your favorite documents and find them instantly.

It is a very tiny size app so that it won't take up too much space in your storage.
Final Verdict
---
Did you notice that the features are more or less the same in the cases of all these 20 apps? It's the reason, selection of an app can seem to be confusing. But if you ask me personally, I will mention one old saying. You should always go for the one that you know better.
Adobe Acrobat Reader and Google PDF Viewer are the most familiar, and millions of users are satisfying with these apps. You can also use Librera and PDF Reader. We find these two apps unique too. But we always appreciate having a look over the features and details and select the app by yourself.
So, let me say tata for today. But don't forget to share your experience of using these apps. Also, inform us if you have any questions left about this app. Stay safe and sound. Thank you.