The stock market is one of the most versatile global marketplaces nowadays. So, it has now become a separate genre for news and Magazines. For those who have stock business ownership or plan to do so, learning the latest stock market trends and updates is a must. Before investing in a new stock, people also need a broad analysis and history of those stocks. But TV and even internet websites most of the time don't work like that. But PlayStore includes apps that are specified on categories so that people can find the particular one they need to learn. And these stock apps for Android are the topic we are going to discuss today.
Best Stock Apps for Android
---
We have made a list of the 20 best Stock apps for Android, and we tried to include stock apps of different categories. While some provide news and updates, some are good to teach you the basic idea of the stock market and finance. So, look over the details, spending a few minutes on finding out the app seems to be the appropriate one for you. I hope you will get some help today in finding something great.
1. Yahoo Finance
---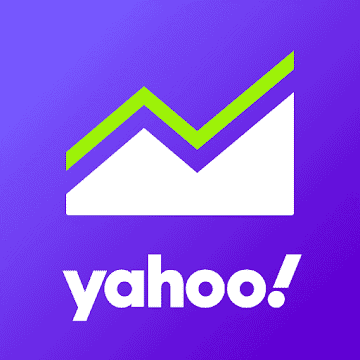 Stock business people don't know the name of Yahoo Finance is rare nowadays. It is undoubtedly the most popular stock app for Android users. It is mainly an app that lets the users track the market and economy on a global network basis. You can follow your favorite stocks alongside their history chart, Statistics, and currency using this helpful app. Besides, it will always provide you the real-time stock information and all necessary investment updates. Let's see what's more it offers.
Important Features
Let you track your portfolio and provide all updates.

Interactive full view charts will be there to let you make a good comparison.

Get real-time quotes and news by following particular stocks.

You can organize the stocks you want to follow using multiple watchlists.

It will give you a notification of price alerts, earning reports, and breaking news.
2. Investing.com: Stocks, Finance, Markets & News
---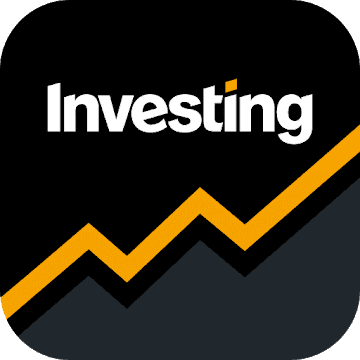 Keep yourself updated with Investing.com; it is an all-in-one finance and stock market app for Android. It is used by millions of stock exchange-related individuals. The app includes a variety of financial tools, stock market updates, news, and business information in one place.
It provides real-time data of global stock markets with a personalized watchlist and alert system. You can add your financial portfolio to get personalized data and updates with ease. It is optimized for both Android phones and tablets.
Important Features
You will be able to get current updates of major stock markets around the world and commodity prices, such as oil, gold, gas, etc.

The app interface is modern and user-friendly.

You can get global news on business, politics, finance, entertainment, breaking events, and so on.

It allows you to track world market situations, stock prices, exchange rates with technical analysis and meaningful graphs.

The app features a personalized watchlist widget that you can accommodate on the homepage.
3. Bloomberg: Market & Finance News
---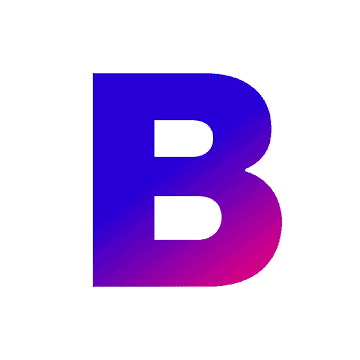 To get access to breaking news on Market and finance, you can use a versatile business-related news app, Bloomberg. This helpful, informative app will help you have comprehensive access to the stock market, finance, and the global market. Also, it will provide you with updates on the recently popularized topics like cryptocurrency and Bitcoin. Moreover, Bloomberg will provide analytical trading data with the most accuracy. So, there is no way you will regret using this app.
Important Features
Monitor your portfolio by customizing this app.

Besides the news on business and finance, this app will provide updates on technology and politics.

You can enjoy watching Bloomberg's live television discussion directly from this app.

Let you build multiple numbers watchlists to organize your favorite stocks.

Provide you the market data of your region too.
4. CNBC: Breaking News & Live Market Data
---
Another business news portal is CNBC, and it is quite popular as the stock app for Android around the world. This app will bring all the news and trend updates on business, finance, market data, and similars on the screen of your smartphone. Besides, you can enjoy watching short video clips and live news shows using this video streaming app. You will also get an unlimited number of real-time stock quotes and global market data here too.
Important Features
Use the customizable watchlist to track your favorite stocks.

Shows business data on pre-market and after-hours.

Available stock data and quotes will make your decision to invest easier and profitable.

Updates of cryptocurrency and Bitcoin are also available here.

An active search engine will let you find your favorite live shows or news very easily.
5. MSN Money – Stock Quotes & News
---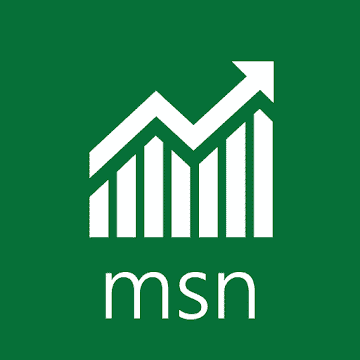 The simplest way to get all business and finance updates is here to get introduced to you. It's MSN Money, a very popular Android stock app you can use too. This useful app is good as a source of market data and news on the stock business. This app collects news from the best business news source in the world.
So, you don't have to doubt the accuracy of the news in this app. It also tracks the major indexes like DAX, S&P 500, NASDAQ, NYSE, NIKKEI 225, Dow Jones, and many others. Still not convinced? Well, this app includes more to convince you.
Important Features
Let you make your own personalized watchlists.

The app comes with a compact mode for better accessibility.

You can Synchronize your watchlists and get access to them using your other devices.

It will show you the currency exchange rate and commodity prices.

Includes tons of customizable finance tools that you can use too.
6. MarketWatch
---
Dow Jones & Company has come with a very popular stick app for Android, and they name it MarketWatch. It is also an efficient market stock news and market data investigating app you can try on. Using this app is easy because of its user-friendly interface and customizable functions. Besides, it is very good to deliver updated and accurate news and market data like index movements, security, and stock prices. Also, there are many other useful features that will make your stock experience amazing.
Important Features
Visualize business news, video clips, stories, and in-depth market data analysis.

Show article photos and titles in a small box so that you can decide whether to open it or not.

Separated folders for market data quotes and analysis.

Designed with a very simple but elegant user interface.

This app integrates an advanced search engine box for your convenience.
7. The Wall Street Journal: Business & Market News
---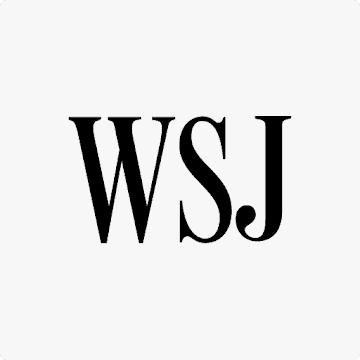 The Wall Street Journal is the leading American newspaper. The fact it mainly focuses is business and stock. And now, this company has launched its official news aggregator app that you can keep on your smartphone display to get updates on business-related issues instantly. Well, within a very short turnaround, this app has become a versatile one that people, even outside of America, start using it. This will help you to get instant access to the trusted insights of what you need to know.
Important Features
Provides full access to The Wall Street Journal news and Magazines.

It covers news and updates of renowned businesses and finance around the world.

Read news and articles, enabling reading mode and different reading styles.

Let you print out the news and articles if you need them.

You can also save the news to read while being offline and share it with your friends using different social media.
8. The Economist Espresso. Daily News
---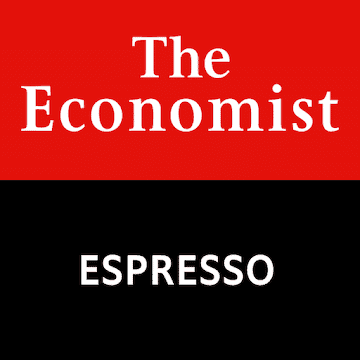 It's another app from a world-famous newspaper company, The Economist. Well, this app is built to let people enjoy the morning briefing that especially focuses on the business and the stock market. Every day the briefing will be delivered before your breakfast time so that you can enjoy it while having your breakfast.
It will summarize all the breaking news and show the title at a glance. Besides, there is sufficient stock market data and historical analysis that will help you to learn more about the issues.
Important Features
It will provide morning briefing six days a week.

You can enjoy free access for a month and then choose either to pay for it or not.

It delivers updated news by 6 am every morning.

This app includes a very user-friendly interface and essential customizable functions.

You will never miss your listed quotes and holdings with its smart alert system.
9. Financial Times
---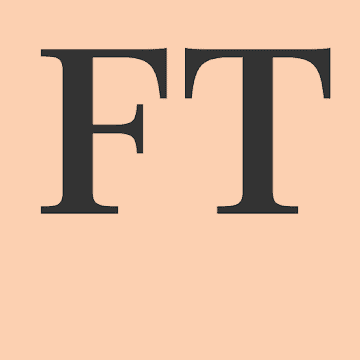 As a stock exchange acquainted person, you must have heard the name of the Financial Times. It is one of the most popular stock market apps for Android. You can download it for free, and to fully access its function, you will have to sign-in with your Financial Times account. The app offers a material design and works on most of the Android devices that run on Android 5.0 or later. It provides the latest financial news and updates on your lock screen.
Important Features
It plays as a hub for getting market data, company information, stock analysis, business news, and so on.

You can access the app when you remain offline.

The app offers the latest security and privacy measures to ensure a safe in-app experience.

You can track your market data condition and other stock details with ease.

It offers numerous articles and business topics that you can look into and save to your FT account.
10. Business Insider
---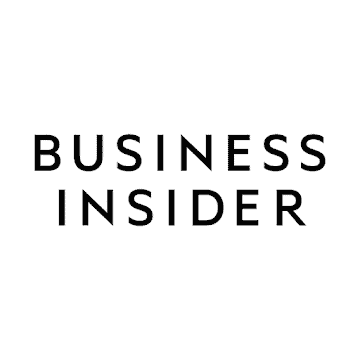 Let's meet a leading finance magazine and news portal called Business Insider. You must have heard its name, and now it has come to Android. The app works flawlessly on both Android phones and tablets. It is free to download with some access to its rich business article library and the latest news on financial matters. There is a prime subscription option with affordable packages for acquiring full access and premium options.
Important Features
The app offers category-based news, financial articles, daily news, business updates, etc.

You will be able to access insider videos and exclusive articles in one place.

The app offers easy navigation and section-based content arrangement for quick accessibility.

It integrates an advanced search bar for your convenience.

You can save and make personalized lists of your favorite articles and videos.

It includes smart sharing options that support sharing through email and through popular social platforms.
11. Investmate – Learn to trade shares and derivatives 
---
You can try Investmate if you wish to have a better idea and knowledge of finance and stock. It is quite like a general knowledge app, especially focused on finance and business. This professional business course app will help you learn all the basics and also the in-depth idea of this section. You can use this app to learn those important finance and stock-related knowledge before starting your move in this field. Let's check what features can help you here.
Important Features
Comprehensive courses on tons of business and finance-related topics are offered.

You will also find thousands of helpful quizzes and glossaries on the same topic.

Compact size mini-video courses for every day will help you learn smoothly.

Lots of jargon-free financial glossaries will help you learn complicated topics so easily.

You can use it on any kind of device, and it is designed with a very clean and simple interface.
12. Shares & Forex Investing simulator – Trading Game 
---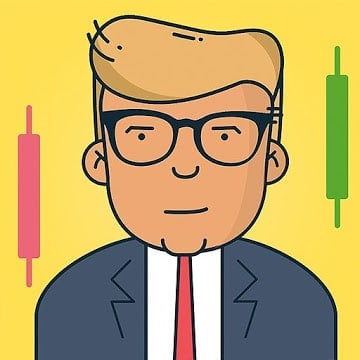 Learning becomes much more interesting and easier when the medium is a game. If you love to try a simulation game that makes you learn all the basics of Forex, Stock, gold trading, and other aspects of finance, then try Shares & Forex Investing simulator. This app is like a complete guide to foreign exchange and similar. Though it is an educational game, it is fun and addictive. Even this simulation game is quite enough to introduce you to all the necessary facts of the Forex and stock.
Important Features
Provide you over 413 Questions and their answers to learn.

You can make the highest score in the gaming stock market and share your score on the leaderboard.

It will show the ranks on a daily, weekly, and monthly basis.

Teach you tons of unique lessons on finance and stock.

An unlimited number of tips to become the owner of a profitable trade.
13. Learn Stock Trading Basics & Stock Investing Guide
---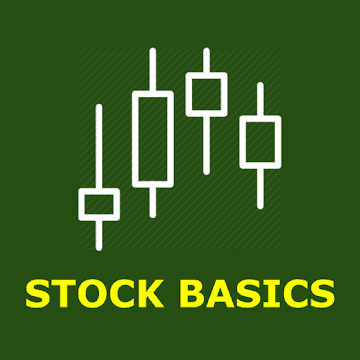 For the best stock market analysis and investigation issue, you can try Learn Stock Trading Basics. It is another stock app for Android that mainly helps you to learn the basics of stock market study. There is a complete guide to learn how to analyze and investigate the stock market and other related issues. That's why this app is specifically recommended for those who are willing to invest in the stock market in the future.
Important Features
It is a multiple device compatible free app.

Provide you with very compact-sized lessons every day that won't make the lesson tough.

It is designed with a very simple user interface and structure.

Includes short courses on stocks-related factors.

Shows you statistics of how much you have to learn to complete a course.
14. Learn: how to invest in stocks
---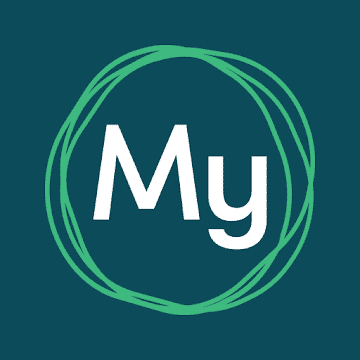 MyWallST comes with another option for you that will help you to learn many things about stocks. It is Learn, and it is also known as one of the best stock apps for Android. The main lesson this app will teach you is about how to invest in stocks for the best outcome. The lessons of this app are easy to understand and not too long to make you bored. So, you can just give a few minutes of your time to it, and you'll automatically learn many important issues about the stock exchange.
Important Features
Over 40 lessons with original contents and exercises are available here.

All the lessons are designed in a way that helps you learn effortlessly.

Step by step learning strategy will help beginners a lot.

Audio format lessons are, on average, 1 minute.

You can also find the written format of the lessons.

This educational app is designed with a professional business and stock analysts.
15. Stock Market Tracker
---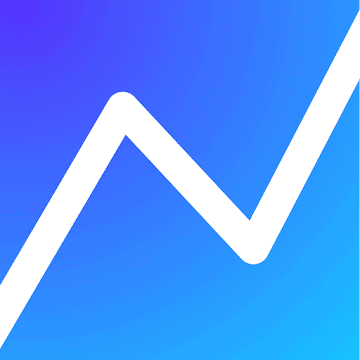 Let's check another useful stock app for Android that helps you track the stock news. This time, I am talking about the Stock Market Tracker. This useful stock news app is designed with a very integrated user interface and easy-to-understand functions. It will give you an alert for your portfolio and let you watch the US Stocks and the global Stock market. You can also build your own portfolio to get stock alerts and notifications on your watch list. Want to know more? Let's learn more about the features.
Important Features
It imports live market data from NYSE, S&P, Dow 30, EFTs, and other popular channels.

Let you monitor and maintain multiple portfolios using only one app.

You can also check your favorite stocks, EFTs, Mutual Funds, and Indexes using this app.

Provides stock charts on a daily, intra-daily, weekly, and monthly basis.

Shows real-time stock quotes from different media.
16. JStock – Stock Market, Watchlist, Portfolio & News
---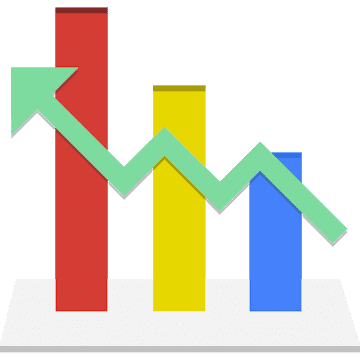 One of the best stock apps for Android is here suggested for you. JStock is an app that will help you to track the stock market, analyze portfolios, and show the news of the stock market. You will find almost all the necessary data about the Global stock market using this essential app. It is easy to use, and the functions are user-friendly. With all the necessary data, this app will help you decide the appropriate investment strategy. Let's see what's more it will offer.
Important Features
This versatile app supports over 28 global stock markets.

It is able to show you the history charts for the past 10 years.

You'll find both the dividend and portfolio management here.

Enjoy its home widget to check the watchlist and to buy a portfolio.

Visualize the technical analysis of SMA and EMA.

Provides an efficient portfolio summary chart and zoom tools.
17. Stocktwits – Stock Market Chat
---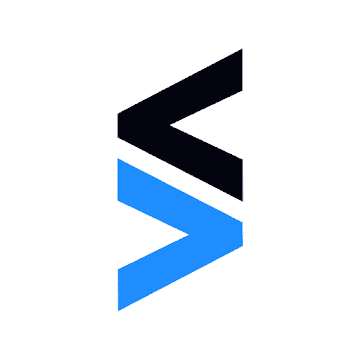 You can also try Stocktwits to enjoy tracking cryptocurrency trading and global stock markets. Learn about your favorite stocks in the market and find the best investment strategy with this app. The functions of this app are very perceivable, and anyone can use it. Also, it is helpful to learn new stock trades and discuss the upcoming currency. Besides, you can build a watchlist and get all updates and insights with this app. Also, there is a bucket full of exciting features and advantages.
Important Features
There are a clean user interface and lots of customizable functions.

You can enable night mode while using this app.

It will show you an up-to-date currency calendar.

You can be connected and have a conversation with top investors and get suggestions from them.

Show you the latest stock market trends and lots of news about it.
18. Webull: Stocks, Options & ETFs
---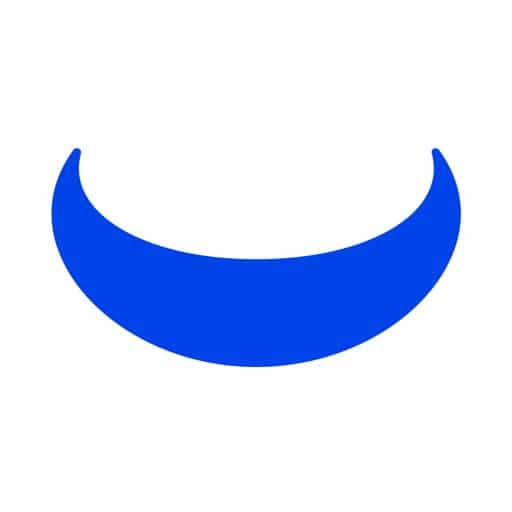 If you want to try 100% free, still competitive stock apps for Android, then try Webull. It is a mobile trade station that is well known as an investigator of US-listed stocks and EFTs. You have just to use your voice to place an order or to look up the tickets. Also, these apps take no commission for stocks and EFTs alongside creating no fee barriers. Moreover, you can use this app as a virtual paper trading program to participate even without spending real money.
Important Features
Big button mode is there to let you customize many options.

You can use this app on any of your devices like mobile, tablet, desktop, etc.

You can also participate in the pre-market stocks using this app.

There are tons of in-depth analytical tools and chart-making software.

There are over 44 technical indicators and 12 charting tools available for you.
19. My Stocks Portfolio & Widget (Early Access)
---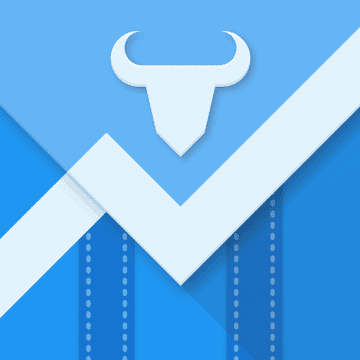 The stock exchange business is all about timing. Keep yourself updated with My Stocks & Widget. It is in the development phases but offers early access with lots of features in one place. You will be able to track your stocks, manage stock portfolios, view changes and performance in real-time.
It offers you to calculate your daily and overall gains, changes, and annual exchanges according to the current conditions. All the popular marketplace details are available on its database. The app is optimized for Android phones and tablets.
Important Features
It provides quotes starting with charts and updates in detail.

You will be able to see daily loss and profit in numerous currencies of your choice.

The app offers pre-market and after-market hours support for your convenience.

You will be able to share CSV to your email and Google drive.

It features a widget that displays holding, stock quotes, and important updates you can access from your homepage.

You can also track the popular Cryptocurrency market with native support and convert foreign exchange rates and currencies anytime.
20. TD Ameritrade Mobile
---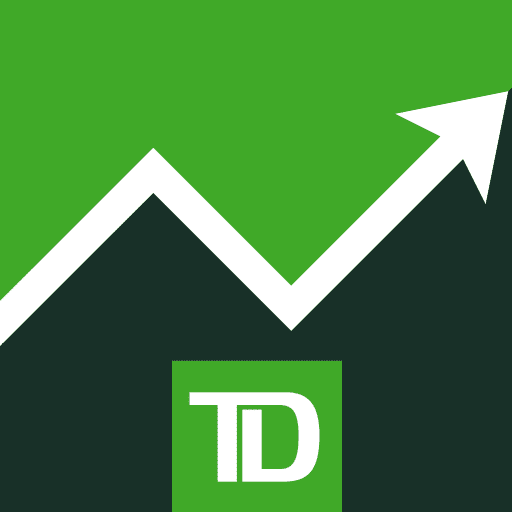 Here comes TD Ameritrade Mobile, one of the most convenient stock market apps for Android. You will be able to take control of your exchanges and track stock markets from anywhere, anytime. Whether you want to research the stock market, trade, or manage your account, this app will be able to do them all.
It offers the industry's best privacy and protection system, such as Face unlock, fingerprint authentication, and others whenever you access and authorize transactions and trades. You will get cutting-edge trade charts and details in real-time.
Important Features
You can transfer funds to your account and also add funds and deposit to any stock or account as you like.

It offers updated price lists, price hike alerts, helpful charts, news of the market.

You can read investing strategies, tips, and tricks on its educational content. Be an expert on the stock market and finance gradually.

It offers total management of your accounts, tax documents, transaction history, and a lot more in one place.

You can personalize the watchlists as your preference.

The app offers mobile check deposits for the secure transaction of funds in a secured environment.
Final Verdict
---
By stock apps, I didn't mean a particular app either to show news and updates or teach you the basics of business and finance. Instead, stock apps for Android cover both of them and other stock and business-related apps. And we manage to keep apps of all those types in this index so that you can find the one you need the most. However, if you are still waiting for the narrowest recommendation, I suggest Yahoo Finance and Bloomberg looking for news and stock tracking apps.
Try Investment or Learn if you wish to learn the basics of finance and stocks. But I also suggest Shares & Forex Investing simulator only when you love to learn all those ideas while playing an exciting game. But you can also try any app you like as we can also guarantee the best quality performance of those apps as we have checked them by ourselves.
So, it's all for today, and I hope you have a clear idea of this subject now. But you can knock me if you love to ask anything else. Always stay closer and wait until we come with something new. Thank you.