To say it honestly, an iPhone or an iPad is less likely to get attacked by cybersecurity threats or malware. In that sense, people don't actually need an antivirus for iPhone or other Apple devices. Probably this is the reason AppStore includes very few security apps for iPhone. Still, some of us really need to protect our devices from getting infected by malware and cyber threats. And there is no better option except using an antivirus. So, today's content is all about the best iOS antivirus available and compatible.
Best Antivirus for iPhone You Can Trust For Security
---
The number of the best antivirus for your iPhone available in the AppStore is pretty much fewer. It is also true that we got a lot of apps promising to secure your device, but we cannot call them the best.
But AppStore didn't disappoint us, and we got 10 apps as well. Here we compare these apps and point out all the necessary details, positivity, and drawbacks of these apps. Once you go through the details, you will understand which one you actually need. So, keep focusing on getting the best app for you.
1. Avast Security & Privacy‬
---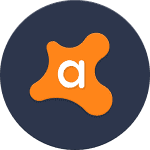 Avast is known for its dependable security software, and it came up with a high-quality antivirus for iPhone. It is called Avast Security & Privacy. Just as its name, it is a complete solution for your iPhones security. It is free to access and requires a premium subscription to get additional features and best-in-class protection against all attacks and malware.
This app also has VPN and Photo vault. You can even use passwords, PIN, Touch ID, etc., to add additional protection and privacy on your iPhone, iPad, and supported iPod.
Important Features
It offers advanced protection against threats and attacks when you use public networks such as shared IP, WiFi, etc.

This antivirus blocks risky and malicious websites to provide users a safe internet browsing experience.

It includes identity protection facilities and provides regular privacy tips to improve the overall privacy of your iPhone.

This app does not make the device slow and consumes a very limited amount of resources.

Users can scan their iPhone at any time, and it also shows a notification if the device requires additional scanning and check-up.
Pros: This app offers a modern and materialistic app interface. You will get notifications for any attempts of security breaches and potential password leaks.
Cons: Some uses found minor issues while using the VPN function.
2. McAfee Mobile Security
---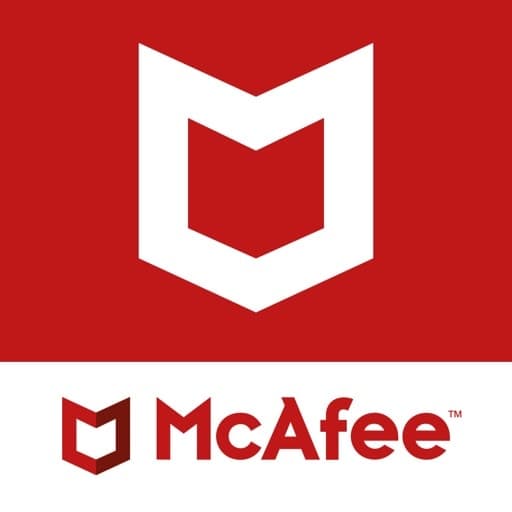 Check out another efficient security app for your iPhone, McAfee Mobile Security. This app is also compatible with iPad and iPod touch. It is free to use, and users can shift to a premium version at any time for unlocking all the features. Using this app, you can track your phone in real-time with the additional anti-theft function. If you use WiFi networks at large, then this app is highly recommended for its reliable WiFi protection features with continuous scanning capabilities.
Important Features
It ensures a safe and secure online experience while the user browses the internet.

There is a dedicated option for custom scan and on-demand quick scan.

You can store the media files, such as photos, audio, videos, in the secured media vault.

It allows integrating password protection, PIN, Touch ID, and Face ID to protect important files.

This app automatically analyses the networks and data services whenever the user changes anything.

Users can use the industry's best VPN services on this antivirus app with premium subscription packages.
Pros: This app offers a variety of different packages for different subscription packages. Users can store important contacts as a backup on the McAfee cloud and easily restore them whenever needed.
Cons: Some users found regular popups and lags during heavy use.
3. TotalA‪V‬
---
People generally use the iPhone for its superior data protection and TotalAV boosts that attribute a couple of times more. This powerful and free antivirus for your iPhone has a UI designed for superior accessibility and users' satisfaction. One of the most special features of this antivirus is its advanced anti-theft technology. It will help you get the real-time location of your device. Besides, this app will protect your iPhone and iPad from any kind of cyber-attack or security threat.
Important Features
This app provides important notifications when it senses a potential security breach.

The photo management facility has a vault to protect all your photos from invaders.

Data Breach checking systems will always inform you if your email address is given in any data breach.

The battery monitor will show you how other apps are consuming more battery power and showing you statistics.

Powerful web shield function will automatically block all the websites that contain dangerous content and virus.
Pros: Private VPN connection will hide the web address or IP location of your connection. At the same time, you can explore any website that is even not permitted for you.
Cons: The commercial ad blocker function of this app doesn't work well and cannot block so many ads.
4. Kaspersky Security Cloud
---
Let me introduce you to the most popular security tool for your iPhone and other devices, Kaspersky Security Cloud. Whether it is your desktop, iPad, or your MacBook, this app will work proficiently to secure it from any type of cybersecurity threat. The sleek UI will also help you learn to use all the functions efficiently. Eventually, you can explore any website, and it doesn't matter whether or not it is harmful to your device. This antivirus tool will prevent all the harmful content from attacking your device.
Important Features
This tool will inform you if any of your data is leaking from the device.

It will help you monitor the connection of your home WiFi and check if any intruder is using it.

You can combine two or more apps together and get personalized features using this app.

This app is easy to connect with your iCloud account to get extra functions.

Anti-Phishing functions will protect your identity and money transfer details.

This app also helps you search your device with a GPS tracker and ensures safe seating on YouTube for your kids.
Pros: A free and protective VPN security system will help you hide your IP address while exploring the blocked websites. Besides, it will secure your WiFi connection of up to 500 MB.
5. Lookout Mobile Security‬
---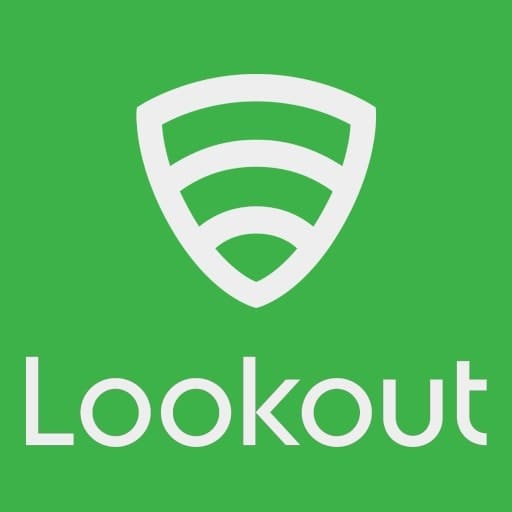 Lookout Mobile Security has come with all the features that keep your iPhone safe from any threat. You can protect your data, identity, all the important information and even lock the device. Moreover, the app will notify you if your personal or financial info gets at risk to expose online. And the system advisor takes care of whether the operating system is doing its job rightly. Besides, the map will locate your device and make an alarming sound even in silent mode.
Important Features
Signal flare makes sure to save the location of your iPhone even if the battery gets low.

The app keeps notifying you if you connect to any threatened Wi-Fi network.

Theft Alert feature alerts you when your identity gets stolen. And it sends an email with a photo and location to verify the suspicions.

The app enables safe browsing and scan of all the URL links. It identifies which online sites harm the device and steals personal data.

It will show you the names, addresses, and records linked with your SSN or proactive notification.
Pros: The app sends an alert if your used app, service, or company violates your data. Plus, It monitors your social media accounts and ensures the best privacy.
Cons: Sometimes, the app may cause the reason you are being disconnected from the VPN.
6. Avira Mobile Security
---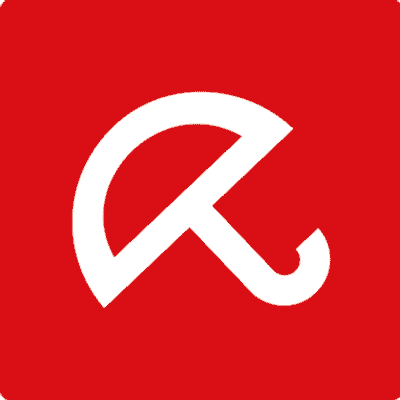 Avira Mobile Security is another worthy companion to secure your data. It includes all the basic features that other Antivirus for iPhone hardly contains. Avira Mobile Security is doing its job with many years of experience. It guards your Email, and even if it gets leaked, the app finds out with identifying safeguard in an instant. Furthermore, the app allows for blocking spam and unwelcome calls and messages.
Important Features
This all identifies and blocks malware, fraud, and spar for your safe browsing. It also keeps your credit card details from any threads.

The app features an auto secure function to let you know if the WiFi is trusted or not, and it doesn't save your log files.

If you use VPN, the information gets a secure connection, so there's no way to leak your privacy.

Anti Theft will help you to recover your device if any chance arises to steal the device.

You can keep a backup of your contacts, restore and put them into Google Drive, Email, or Dropbox.
Pros: The app shows all the devices that are currently connected to your WiFi. Moreover, it scans your email and contacts to ensure that your info doesn't leak in any online platform.
Cons: This app doesn't have any option to turn off Your VPN.
7. Trend Micro Mobile Security
---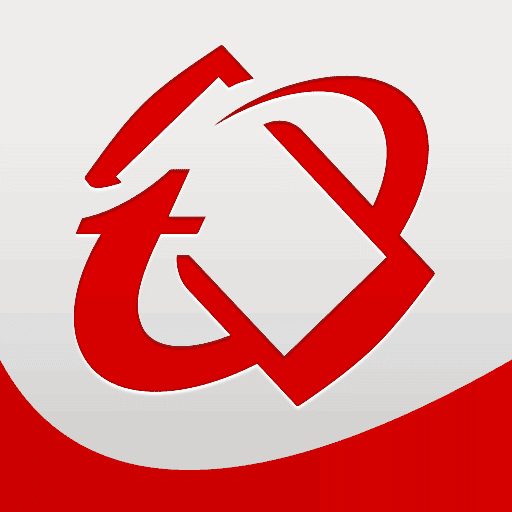 Security experts made it possible to you to experience this mind-blowing app called Trend Micro Mobile Security. It has almost everything in it. You can safely scan the QR codes and open a link. Moreover, this app will monitor your data usage. You can surf privately without any recorded history and avoid Wi-Fi interference as well. So, your personal data will always be safe with this app.
Important Features
You can block malicious websites, trackers, and ads with Safari content block.

Turning that on will also decrease loading times and data usage.

The app will provide a web guard, and it will automatically protect you from dangerous websites on your device.

Suspicious texts and links will remain in a separate junk folder.

If there is any risk found in the Wi-Fi network, then you will get notified about it. Even you have a safe built-in server called SafeSurfing.

When you enable parental control, inappropriate websites are blocked.
Pros: With this app, you can find the missing devices using cell tower, GPS, or Wi-Fi. It also protects your privacy in Facebook and Twitter accounts.
Cons: There is no record of the offending activities.
8. Norton 36‪0‬
---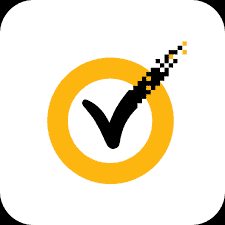 Of course, the name Norton 36‪0‬ is already familiar to you as a standard and versatile antivirus worldwide. If you don't want to pass through any malicious content, online scams, or that, then here comes the best solution. Besides, it respects your personal information and doesn't keep them. It will keep you safe from malware and cybersecurity threats. Additionally, the sleek UI will never make anything different to use in this app.
Important Features
This app has Dark Web Monitoring Powered by LifeLock. It will alert you about dark websites.

No one can hack your personal information as it will provide protection to your device against cybercriminals.

If your Wi-Fi network is under attack, you will receive security notifications about it.

You will enjoy bank-grade encryption when you use your favorite apps with a secure VPN.

When you access a link from any app, email, or message, the anti-virus will help you navigate malicious websites.
Pros: Norton 36‪0‬ will automatically check for the latest security patches and OS updates. Plus, it will keep your device secure as it will automatically block anyone when they try to access your Wi-Fi.
Cons: The data consumption rate is a little higher with this app.
9. Security Manager: data & doc‪s
---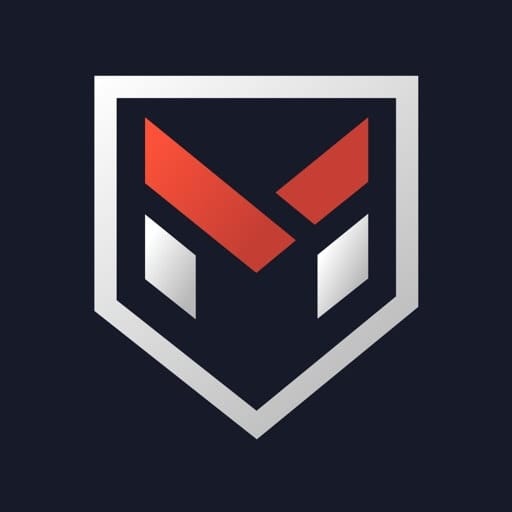 Security Manager is another great and free antivirus app for iPhone, developed by ANTEI IT. It is free to access and requires paid subscriptions to use all the features without any limitations. This is not just a regular antivirus app, and it includes data protection facilities and storage privacy implementation technology.
This app will keep all your data and important documents safe with password protection and other encryption methods. This app deals with internet security with topmost priority, and user's data safety against potential breaches are its primary focus.
Important Features
It includes its own browser with the industry's best security features for surfing the internet with optimal protection.

This app provides anti-theft notifications with alarm facilities to keep the users notified.

Users will get real-time information for data traffic and other collisions if present within the connected networks.

This app also includes a network scanner which allows the users to scan the internet connection before using it in full scale.

You can always use on-demand data scanning at any time with ease.

This security manager comes with a built-in QR code scanner that allows you to use QR and barcode scanning more securely.
Pros: This app is very useful in dire situations and to protect your iPhone from data theft. It also monitors the data networks and wireless connections to offer a totally secure internet exploring experience.
Cons: Some users found inaccuracies in the scanned results after using them for a long period.
Download
10. Mobile Security Protection App
---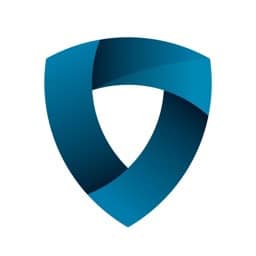 At the end of the list, we have Mobile Security Protection App by Mobile Security. This antivirus app for iPhone is mentioned as the last of this list, but certainly, it is not the least in quantity and performance. As with most of the apps, it is free to access and includes options to move to the premium packages for unlimited access.
It is also available for iPad and Apple Watch. It is a complete solution for your device's security and protection against all kinds of data theft. Moreover, it includes an advanced VPN for keeping user's privacy while using the internet.
Important Features
The app interface is very modern and accessible for all kinds of users.

It provides security alerts when potential threats are analyzed or found.

Users can set up different types of alarms on demand, such as unwanted headset access, power cable unplugging, Apple Watch access, etc.

It allows triggering alarms when the phone is moving for any reason without your presence.

The homepage of this app serves as a dashboard that shows the current security status of your iPhone.
Pros: It includes its own safe browser for browsing the internet without any issues. Another great feature is its highly secure vault facility for keeping personal photos, videos, and documents safe.
Cons: Some users found false notifications of potential security threats a few times.
Our Recommendations
---
Out of the rest in the market, 3 apps are particularly known as the most popular Antivirus for iPhone. For sure, Avast Security, Kaspersky, and Norton 360 are the apps, and I think you are aware of that. Not just for your iOS devices but your Android device and desktop, these apps are well-known equally.
However, aside from these 3 popular apps, we found Trend Micro Mobile Security and Avira Security to be very compatible and powerful in terms of providing security. So, you can use any of these apps without any confusion.
Finally, Insights
---
In general, you don't need an antivirus for your iPhone to protect your device from malware. But this kind of app contains some other features like anti-theft function, security alert, backup storage, and many more. And these types of features are nevertheless to say, very important for your device.
I hope you understand why you should use an antivirus instead of having less possibility to get infected by cyber attack or male. Well, it's time for departure, and thank you again for standing just beside us.