Car maintenance is not very easy for all of us. Especially for beginners, finding silly problems with no hints of the solution is very common that leads us to see a machinist immediately. Also, some of us often have no idea about how much gasoline we are wasting for no reason and end up spending a lot of money on it. Besides, there are other problems like not having an OBD scanner, and so there is no way to diagnose the car's health. But the most common problem is handling the necessary apps that we need to use while driving. Well, there can be many problems similar to this, and the solution is very easy. Use compatible car apps for Android, and today, this the topic we are going to discuss.
Best Car Apps for Android
---
First, let me tell you that most of the Android car apps are designed for some specific tasks as the problem varies. Some are designed to prioritize the fuel status; some are for additional apps using while some are for OBD scanning. So, you should first find out what kind of service you need for your car. While listing the apps, we tried to keep apps of all those types, and so, you will have an idea of the problem you are not willing to face anymore. So, have a glance over the listed apps below and start using the app you think you need the most.
1. Torque Lite (OBD2 & CAR)
---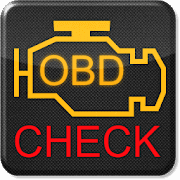 You can now measure the BHP and OBD faults with Torque Lite, one of the most popular car apps for android. This essential app can help you secure your cars and avoid many irritating mechanical problems in your car. It will show you the car's real-time view and report you of every movement of it. This kind of service is essential to keep your vehicle safe and in your sight range. You can stay relaxed without thinking about your favorite car in the parking place. There are also tons of exciting functions available here that you can learn from the features list.
Important Features
You will find the reset engine fault codes and DTC trouble codes.

Export a map of your destination, and it will show you the ways.

Find every engine performance data in one place.

You can check your speed at night perfectly with GPS HUD mode.

There are a customizable dashboard and themes with lots of shortcuts for the easy driving experience.

Show the fuel statistics and MPG of gasoline.
2. Drivvo – Car management, Fuel log, Find Cheap Gas
---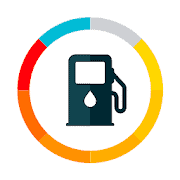 Let's check this exciting app called Drivvo. It is one of the most versatile car apps for Android you will find in the PlayStore. It is used by a huge community of car owners and offers reliable car management tools, such as refueling, services, maintenance, and overall cost saving. If you have multiple vehicles, this will make your life easier with professional-grade services and real-time data management. It lets you record the expenses on your cars so that you can calculate the expenses and choose the best way to keep it running on a budget.
Important Features
It includes great tools for drivers by recording revenues for real-time cost savings.

You can keep track of your gasoline refuelings and calculate the cost per kilometers traveled and gather the information on weekly and monthly expenses.

It helps you track down the income if you're a driver and keeps you on the routes for both professional and personal users.

Drivvo also comes with a reminder function to alert you when the vehicle needs a professional service, oil change, tune-up, and tax payments.

You can also check the fuel quality and choose which type suits best for you with its Flex Calculator.

It is free to use and offers a widely accessible UI. You can always upgrade to its Pro version for some additional premium facilities.
3. Sygic Car Connected Navigation
---
Sygic came up with their flagship app for navigation and maintenance for your cars. It is called Sygic Car Connected Navigation. It works with most of the modern cars from known common brands, such as Ford, Jaguar, Suzuki, Honda, etc. It is free to use and works on almost all popular Android phones. The app interface is minimalistic and offers wide accessibility. You will just need to connect your phone with a USB cable. It allows you to control the app from vehicle steering buttons, voice commands, and even the vehicle touchscreen. You will also get access to offline maps with regular updates without any end period.
Important Features
It offers top of the line GPS navigation system with seamless connectivity options.

You will get real-time information on suggested speed on certain roads, so you will be able to maintain the speed limit.

It offers the industry's best traffic information and suggests the quickest routes to reach the destination.

This app comes with live information on fuel prices and parking places of your nearby areas to save both of your valuable time and money.

You will be getting free map updates on your device and quickly upload them on your cars via MirrorLink, SYNC3, etc.
4. Fuelio: Gas Log, Costs, Car Management, GPS Routes
---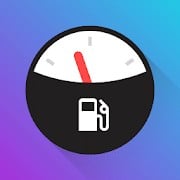 You can also try Fuelio if you want a better fuel using statistical analysis and reduce the cost for fuel that you actually don't need. Fuelio is a well-known car app for your Android device that will make an analytical gas using log and always show you the cost of gasoline of any type. Besides, it will attempt to help you in managing your cars and other four-wheelers with tons of service-related tips and how-tos. This app includes a better GPS tracker that never lets you get lost in a new city.
Important Features
Designed with a very clear and easy user interface.

Automatic gasoline cost tracking and show you the fuel status and history.

You can use this app for any kind of fuel consuming vehicles.

It will give you a reminder of the service-related issues.

On the google map, it will show you the destination and fill-ups.

Shows the distance with both of the kilometers and miles unit.
5. AutoMate – Car Dashboard: Driving & Navigation
---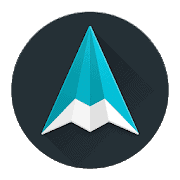 I will suggest you AutoMate if you want to enjoy a complete auto app for your Android device with navigation and service issues. This compatible app is full of essential functions for a better driving experience. You can manage all your necessary apps like music player, video, Facebook, and other apps with shortcuts to avoid excessive contacts. Besides, you can make hand-free calls and send messages using this app. Want more to get impressed? Well, this app contains a lot for you.
Important Features
Voice commands are allowed to manage using other apps.

Show maps to your destination and the unit of distance.

Statistic analysis of used fuel and history.

You can control most of the media apps using gestures.

You can search for nearby restaurants, hotels, hospitals, gas stations, etc.
6. SpotAngels – Free Parking & Garage
---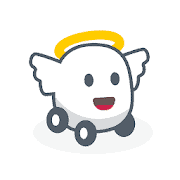 Finding a nearby garage or parking place is not very easy in the big cities. SpotAngles is here for you with all details of the parking place and garages. This modern android auto compatible app will always find a proper place for you to park your cars and four-wheelers. But the best part of this app will show the nearest and free parking place for you on the map. Besides, you can book the nearby parking place in advance using this app. Keep aside the fact of parking and pay attention to other features of this app. There are a lot of car management hints and functions available here.
Important Features
Show all the driving and parking rules of a place.

It is available for most European, Asian, North, and South American countries.

It will show you the current fuel status and gasoline cost.

You can find parking signs on the map and get directions.

All the necessary information about your cars like VPN codes will be preserved here.
7. CAR PROBLEMS AND REPAIRS
---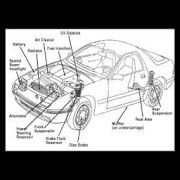 If you are a new car owner or driver, you should keep the best Android auto app right before your hand. And Car Problems and Repairs is such a useful app that will help you find what's wrong with your car and what to do to fix it. Well, if you are new in this sector, you may not be aware of all the basic car problems and solutions. Calling a mechanic is not always necessary as there are many easy and DIY solutions you can apply in your car to fix it immediately. To learn such ideas, you should try this app.
Important Features
An active search engine to find common car problems and solutions.

There is a suggestion box where you can write down new problems and get experts' advice.

There are tons of free tips and tricks for your car maintenance.

Easy interface and lots of customizable functions.

Apply night mode and use it with no internet connection.
8. EOBD Facile – OBD2 Scanner Car Diagnostic elm327
---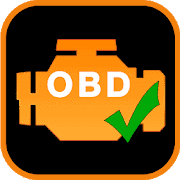 You can now turn your phone into a car scanner and an OBD code detector. For that, you can use another popular car app for your Android device. I am talking about EOBD Facile. Have you ever heard about this useful app? If not, it's time to give a try on it. Just with your Android phone, you can run a diagnosis on your car and find out if anything is wrong here. This app will provide you an elm 327 interface that you can connect with your car using the OBD port. It will help you to learn about engine status and the fault codes.
Important Features
Find out and erase the OBD fault codes with a few taps only.

A strong vehicle sensor will help you see real-time car status.

Simple Dashboard with Malfunction Indicator Light details.

Comes with over 15 thousand definitions for cars of different models.

It will keep the history of your tour direction like a road trip app and show the map of your destination.
9. ACar – Car Management, Milage
---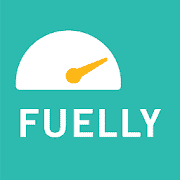 Another useful car management app is here for you. Acar is a very active and fully integrated Android auto app you can use. This app will show you all the necessary tips for better car maintenance and suggestions to use your car, avoiding common problems. Also, you will find all the necessary information about your car available here, as it includes a separate folder for it. Besides, you can use this app for any of your four-wheelers and get the same benefits as usual.
Important Features
Includes a very clean and user-friendly interface and theme.

It will show you the direction of your destination if you manage to set it up.

It will calculate the gas mileage with all units and show you an analytical result.

You can Synchronize this app with your other device.

It also keeps the history of your tour directions and accident logs.
10. MotorData OBD Car Diagnostics. ELM OBD2 Scanner
---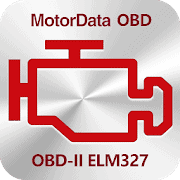 Keeping your car with good health and conditions is always suggested. So, using an OBD scanner app is very important, and you can use MotorData OBD Car Diagnostics for that. This compatible car app for Android comes with all the car scanning features that will work very quickly. This app will help you to control the engine units and system of your car. Besides, you can read DTC, faults codes, and freeze frame data with the most accuracy.
Important Features
It shows the real-time parameter results and history.

You will find a diagnostic trouble code explanation to get the P0 и P2 codes.

It can obtain plugins with other apps to expand functionalities.

It shows an oxygen sensor, vehicle speed, temperature, and other information.

Able to get access to almost all the common models of car brands.
11. Android Auto 
---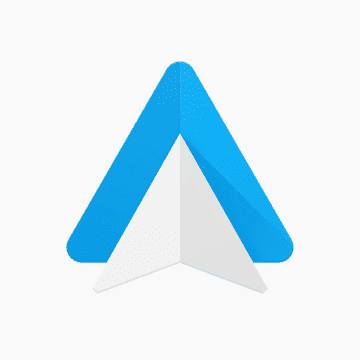 Modul control is one of the most useful functions for any smart vehicle like cars and motorbikes with high configuration. And to learn how to control it is not a task you can do with no lesson. However, install Android Auto, which is commonly known as one of the most popular android auto compatible apps. You can set the connection between your vehicle and this app on your phone. Very soon after that, you will find a way to control many functions of your cars using just your smartphone. This app is highly suggested for sports cars, and the functions you can control with the app are listed in the features list.
Important features
You can set a notification alert for service and replacement like a reminder app.

Options to access the contacts and send messages automatically.

Play music and video for you without direct touch.

Show maps and compass direction to your destination.

GPS trackers will find your car in the big parking place like any popular vehicle tracking app. 
12. inCarDoc FREE – OBD2 ELM327 Car Scanner
---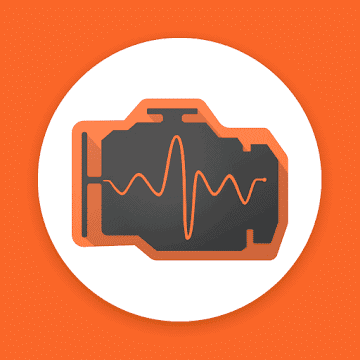 Meet inCarDoc FREE, the best doctor for your car. As soon as you install this app, it will show you all the details of your car, like the engine code, logbook tools, and so on. You can scan and monitor the activities of your car with your smartphones too. This compatible OBD2 car scanner is able to connect through Bluetooth, wifi, and kiwi 3. Also, you can Check Engine (MIL) state and other details here. Just a few clicks are okay to find freeze frame data and descriptions of the stored diagnostic trouble codes, which briefly means DTC. Need more to get impressed? Follow the features list to find more.
Important Features
An extra GPS parameter will show you the speed, GPS location, altitude, etc.

Self-identifying application mode will make it easier to use other apps in the background.

Easily connect it with Bluetooth and wifi of the car.

Show you the device and app history.

Make a statistical result of your fuel usages.
13. OBDLink (OBD car diagnostics)
---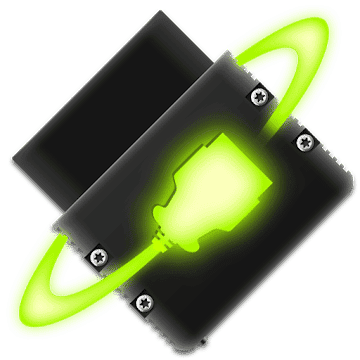 To turn your smart device into the full-fledged diagnostic scan tool is like a dream for the car lovers. And this app brings light on your dream. Install OBDLink. This compatible car app for Android will work with essential adapters like OBDLink MX+, MX Bluetooth, MX Bluetooth, MX Wi-Fi, SX USB with Android 3.1 or newer, and many more. Also, it will show you the diagnostic trouble codes and estimate statistics of the fuel economy. However, the other features of this app will definitely prove its competence over other android auto apps.
Important Features
Show you the freeze frame and real frame data of your car.

GPS tracker will show you where your car is parked and where it is situated.

Fuel economy functions will show you the current mileage status.

Includes all essential information like VPN number and calibration ID.

Visualize the oxygen sensor result and on-board monitor test result.
14. CarLink 
---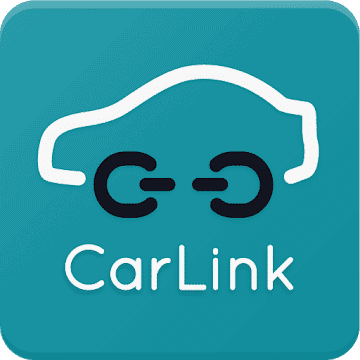 To be aware of the IVI system of your car is essential. This IVI system mainly refers to the in-vehicle infotainment system, and CarLink is the app, specially developed to customize this system. You need to connect your car with this app on your phone with a USB Cord. It contains a lot of editable functions that will help you to control the functions of your car very easily. You can also connect it with another navigation app to open the default navigation and enjoy mirroring.
Important Features
Lets you enjoy useful apps with touch contracts.

Creates many shortcuts for a better driving experience with your Android device.

It will preserve all the necessary information about your car and show it to you when you need it.

Shows you the mileage updates and Current mileage status.

It reminds you of all the necessary parts for replacements.
15. InCar – CarPlay for Android PRO
---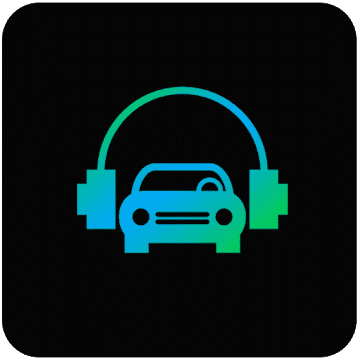 You can try InCar for the best in-car experience with your android device. This app is specifically designed for smart cars. This android auto app is fully compatible with any of your newly released cars and other four-wheelers. It will take care of the apps you want to use while driving and let you enjoy them without actually touching your phone. Woking like a distant music app, it will help you enjoy music and video while driving your car. You can also enjoy some other features that are really essentials for the best CarPlay experience.
Important Features
You can change the user interface if you don't like it using the control panel.

You can make icons of your choice to keep it near your fingertip.

Change music and use other apps from here.

Receive a call, check, and reply to your message using it with fewer efforts.

With this app, you can keep your favorite apps on your home screen while driving and use them instantly.
16. CarG – Car Management
---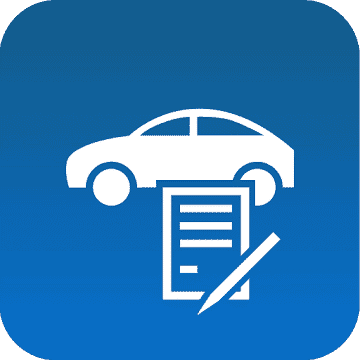 Whether it's an old car or new, you can use CarG to manage your four-wheelers with lots of benefits. This app is very carefully designed to visualize all the necessary information about your car now and then. You can learn the Mileage unit and Plate Code of your car from this app. Also, it will tell you about which City and Country you are driving on and what is the current Mileage unit of your car. Besides, you don't have to remember the VIN code and the registry number from now on, as it will also take care of them. Let's see what else it will do for you.
Important Features
It helps you in the in-car air-conditioning maintenance.

You can also maintain the gearbox and service management with this app.

Shows you the current mileage and average mileage updates.

It reminds you of all necessary set up and replacement services in time.

You can use it for multiple four-wheelers, and it is easy to synchronize.
17. Find My Car – GPS Navigation 
---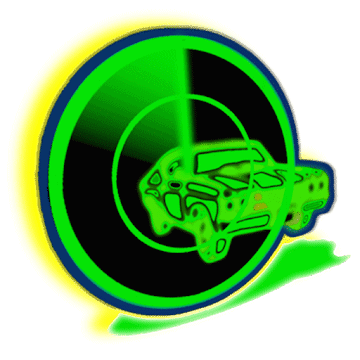 Sometimes you have to park your car in a huge parking area. So, it becomes very tough to find your car from the line of hundreds. Even it often becomes tough to find it with the alarming beeping sound. If you are just looking for a solution to such an irritating problem, just use Find My Car. It is like a GPS tracking app with lots of car management functions. But the best part of this app is the tracking ability like a compass app. And the good news is, you don't need an internet connection for that.
Important Features
Destination pointing compass will show you the way to the place you want to reach.

Includes web front radar, and you can use it without an internet connection.

You can also use the GPS reflected pseudo-radar without a network.

All the navigation functions are available here.

It shows you the map with a compass to find your parked car.
18. My Cars (Fuel logger++)
---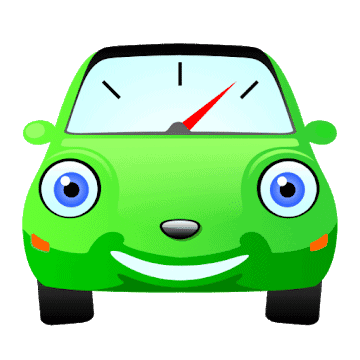 To manage your fuel usages, you can use My Cars, a useful android auto app; I should recommend for sure. Not only for your cars, but you can use this app for your bike, trucks, boats, and other fuel consuming vehicles. It will show you how much fuel you are using on a monthly and weekly basis. Moreover, you will find the money assumption for the fuel and ways to save it. Also, this app contains a fuel emergency alarm and set up reminders. Besides, there are thousands of tips for better car-management and understanding.
Important Features
Provides excellent bill, set up, and service management functions.

Fuel reminder is there, and it supports almost all types of fuels.

Trip management functions will show you the location, weather, and other local Information.

All the necessary car information like insurance numbers, records, etc. will be stored here.

Supports automated backup to Dropbox and data export-import services.
19. Car Home Ultra 
---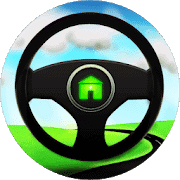 Managing your phone while you are driving is a very difficult task, and now you can be in relief with Car Home Ulta, a car app for Android users. This emergency app contains a lot of automatic functions that will help you use your phone or tab, pick up calls, and send messages with voice commands only. Besides, it will make you aware of the speed, fuel consumption, and other facts. Also, you can customize shortcuts of the apps to make a comfortable app using zones on your phone display.
Important Features
Speed alarm is there to warn you about high speed and help you to avoid tickets.

Includes beautiful themes and night mode.

Send an automatic response to the incoming messages.

Like a Music app, it will let you control the media and manage the music system.

It shows the information on the weather, location, parking address, altitude, etc.
20. my car maintenance service pro
---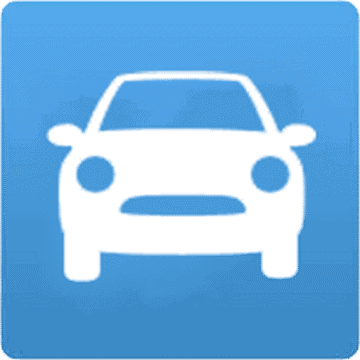 To enjoy tons of auto services for your car, you can use My Car Maintenance. And it is the last option for you if you are not still choosing one to try. Well, this car app for your Android device comes with a useful bunch of functions that you can use to control your four-wheelers so easily. You can Synchronize your vehicle with your device system and use many functions just using your device. Also, this useful auto app will help you find your car from the crowd. Besides, all the necessary information about your car will be stored in this app so that you can find it within a second when you need it.
Important Features
It gives you an alert for the upcoming car service.

Reminds you of the fuel emergency, spark plugs, alternator belt, etc.

Shows you the parking place addresses, and you can send it directly to others.

In-built GPS tracker will show you the place you parked your car.

Very easy installation and Synchronizing function.
Final Verdict
---
The apps we picked for the list ain't got the same functions. You must find apps that are specifically designed for some particular auto functions. So, the choice should be yours here. Still, I can help you to pick the app with the most number of satisfied users. Torque Lite and AutoMate will be the best choice if you are looking for an all-inclusive and best Android auto app. Use Fuelio for a better fuel consumption analysis and use Find My Car if you think finding your car from the big parking place is tough for you.
Hopefully, you have got a better idea about some best car apps for android. Still, if you have any questions, just give a knock on the comment box. We prioritize our service for the viewers the most. So, that's all for today. Soon, we'll come with another list of Android application genres. Till then, stay connected and healthy. Thank you.