Apps are the heart of a smartphone if you ain't think about the hardware only. There are millions of apps developers are launching to make our go-to life easier. Well, if you are an iPhone user or planning to buy one, it's better to have some idea about the best apps for your iPhone. AppStore contains the best free and paid iPhone apps, and some of them are the must-haves for your daily life. Many apps are there that make our work and tasks easier. And so, we are here to introduce you to some of them.
Best Apps for iPhone | Our Picks
---
First, let me inform you that we all are familiar with many apps like Facebook, Youtube, Google Chrome, etc., and these apps are not unfamiliar to any of us. So, we don't think it's necessary to introduce you to these apps. Most of the time, you will have these apps on your devices from the beginning.
However, we tried to list the most popular and useful apps; most of the time, we forget to install still if we are familiar with them. So, just check out these 20 best iOS apps, and I am pretty sure that you will get something really essential for yourself.
1. CARROT Weather
---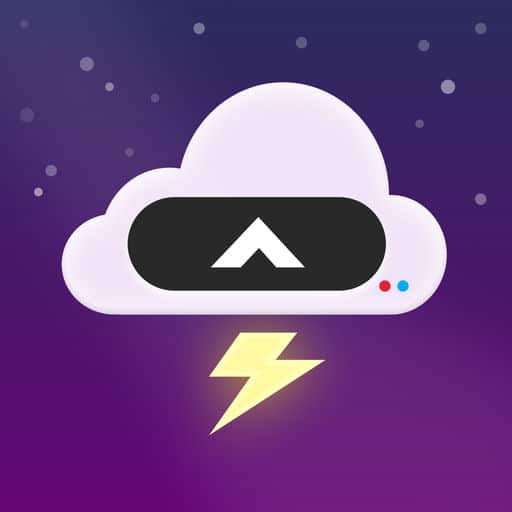 At the peak of the list, CARROT Weather, I think, is a perfect fit because a reliable weather app is the must-have for your safety. In this app, you will get dialogues to explain the weather with animation as well. It provides plenty of meteorological news. You can get notification alerts for important news. A lot of widgets are fully personalizable. The app collects data from different sources. Moreover, you will get support from satellite maps and radar.
Important Features
Up to 70 locations are available to trace with the clues.

You can unlock more than 60 achievements in this app.

It has 5 personalities like professional, overkill, and more to pick from.

Daily, hourly, and even current news are updated instantly.

Detailed information on the screen is arranged in a way that is easy to read.

With the interface maker, you can customize the screen.
Pros: Your privacy is well maintained here. Additionally, all the weather data comes with precision.
Cons: Some users complained about the tiny font on the widget.
2. Microsoft Outlook
---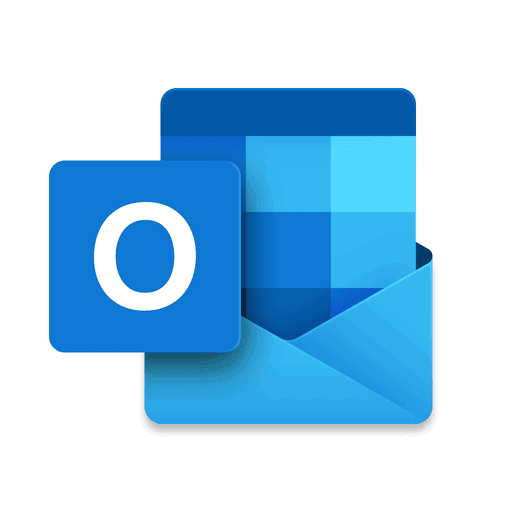 Apart from the default mail app, Microsoft Outlook is a good one to keep. About Microsoft, I don't think I have to say anything for the introduction. Well, this Microsoft app offers you an organized and effective spot where you will find all your email accounts and calendars. All the data is encrypted and protected with high security. Also, the app automatically detects files that are not safe and contains any kind of malware or virus. The design is very efficient and intuitive too.
Important Features
Smart inbox lets you have the email sorted out. So you can find the important ones first.

Schedule, archive, or delete your messages just in a flash.

When you are looking for anything specific, you can use the search tool to look into the contact, upcoming trips, or files.

Files are attachable from Dropbox, OneDrive, etc., easily in this best-ever iPhone app.

With a single tap, you can share when you are available for a meeting.

The app supports Gmail, iCloud, Microsoft Exchange, Yahoo Mail, Office 365, etc.
Pros: You can get all the apps you need like Facebook, Trello, Evernote, and so on inside this app. Furthermore, you can open and edit documents from Word, Excel, etc., right here.
Cons: The app does not let you create a hierarchy of folders.
3. Netflix
---
No need to say about the popularity of Netflix nowadays, and if you don't install this app yet, you are missing a lot. Especially if you are a movie and TV series lover, nothing can be so fit for you than Netflix. It's now not just a movie app but an Industry. Netflix is now producing movies and TV shows at a broader level. And all their productions and pre-product shows are there available here for you. But remember, it is not free and also the best paid iPhone app.
Important Features
5 people or different devices can share one account and enjoy it flawlessly.

Based on your previous watchlist, this app will recommend new shows and movies.

It's really hard to find popular movies or shows not available on this exciting movie app. you can even enjoy unlimited animation series from this app.

To save your data, you can just save the title of a show on your device and then enjoy it later, even without an internet connection.

If you set the notification bar on, you will get notifications of every new uploaded show of your favorite genres.

New movies and shows will be available on Netflix soon after they are released.
Pros: Netflix provides the most protective watching experience. For kids and family movie watching plans, it has secure functions.
Cons: Some people complain about its poor management function and high cost.
4. Mealime Meal Plans & Recipes
---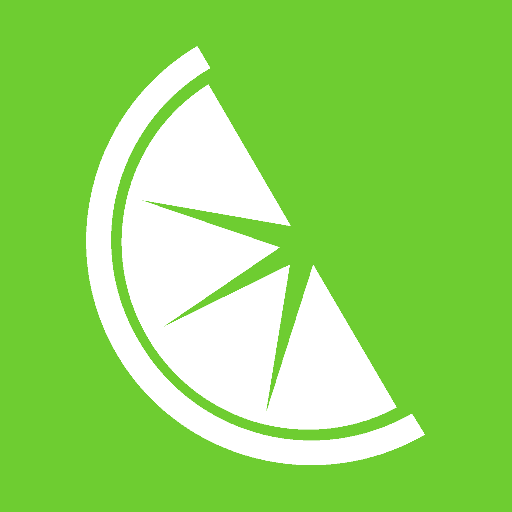 If you are not sure about what to eat at your next mealtime, I recommend you Mealtime Meal Plans & Recipes. For beginners, it can be the best cooking app ever, and you can make your own meal following the instructions given by this app. Whatever foods you are interested in will be there with detailed cooking instructions. Not just that, this app will suggest healthy meals for your days. Let's see what's more it will offer.
Important Features
30 minutes preparation is a part of this app that lets you find recipes, and you can prepare in less than half an hour.

A meal routine journal is here for you. So, at the beginning of a week, you can make a routine of your meal plan and then stay stress-free about your meal.

Step-by-step cooking instructions are there, and you will get the nutrition facts of the foods from here.

A built-in grocery list is here, and you can make your list in a minute.

This app will also help you save more by avoiding buying unnecessary groceries.
Pros: You will get recipes of different types like classic, Italian, Mexican, healthy, low carb, Snacks, dessert, one-pot meal, and others. Initially, you will find tons of video cooking instructions too.
5. MyFitnessPal
---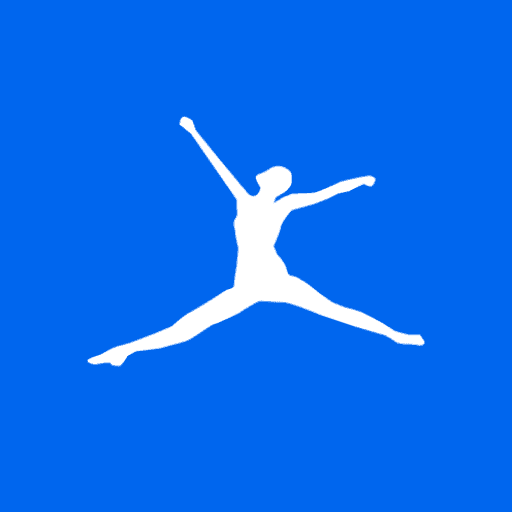 Just having a tasty meal is not enough. You have to eat healthily and exercise regularly. And the next app is for that. I think you are not unfamiliar with MyfitnessPas as it is the most popular health app for iPhone. For your complete health guide, this app can be a complete solution. The user interface is eye-catching, with lots of features and support for gesture-based commands. Besides, there are given instructions for your diet and exercise to maintain good health.
Important Features
To count your daily calorie intake, it will save millions of food nutrition details on its database.

You can customize a virtual diary, and there you can keep track of your daily calorie intake.

The in-built nutrition coach will guide you in a way that will help you to get rid of all your bad and unhealthy food habits.

You can connect this app with Apple Health and more than 50 other apps for collaboration.

This app lets you join the community of millions of users. You can indeed make new friends from this app too.

There are over 350 types of exercise available, and you can customize your own exercise routine too.

You can choose a particular weight goal, and this app will set a perfect exercising routine for you.
Pros: To learn about the food in the shop, you can just use the barcode scanning function of this app. Just scan the barcode, and this app will show you all the nutrition facts of those foods.
Cons: Sometimes, it is difficult to get accurate calories because the food quality and types vary, and this app cannot provide the accurate calorie of that particular type.
6. Pinterest
---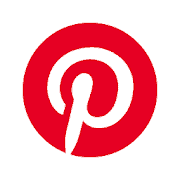 If you like to stay updated on the latest fashion, I must recommend using the most popular lifestyle app, Pinterest. It is not just about fashion, and you will find ideas in almost all contexts. Here, you will have your own account, and you can simply sign in with your Facebook, Instagram, or email ID. Then, it will ask you about the areas of your interest. The rest will be taken care of by this app as a whole. You will get tons of ideas on your favorite contexts and enjoy tons of features.
Important Features
Whatever the topic you like, you will initially get tons of ideas on that.

You can pin your idea about different facts, line fashion, recipes, DIY projects, literally, fitness, architecture, and so on.

Every pin has pictures and details. You can just click the 'read' button and visit the file to learn the details.

You can comment on a pin, and if you follow an idea, you can just share the item of your project right behind the original one.

The homepage of this best free app for your iPhone has tons of pins based on the area of your interest, and you can explore them simply by scrolling.

You can save pins and make lots of files. So, finding your favorite pins will be easier here.
Pros: One-click share option will let you share a pin using different social media. Eventually, you can download photos directly from this app.
Cons: Some people complain about its excessive battery drainage for high-quality images and videos.
7. Things 3
---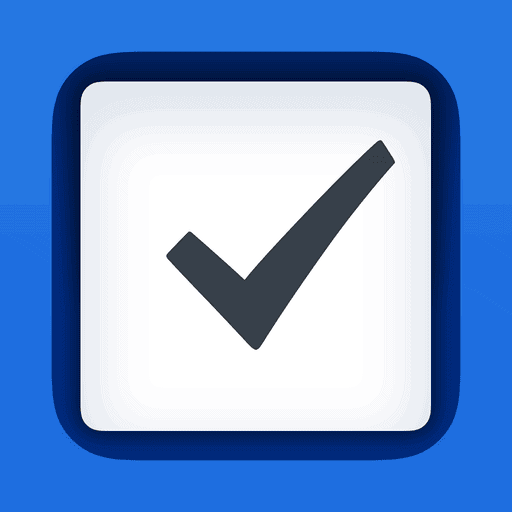 You can now manage all your things with simply Things 3. Basically, it's a note-taking and schedule management app, but it will work as an overall productivity app for your iPhone. The UI is just great, and you will definitely love to use this app from the very beginning. It will work as an assistant for you and notify you about all your stuff. You can take quick notes, make reminders, and also save your plans here with Things. Let's see what it will offer other than that.
Important Features
This app contains all the common diagrams and layouts to do regular projects.

You can initially make to-do lists and grocery lists in this app with a quick note-taking feature.

This app has a different planning chart, and you can make plans for different reasons on the charts.

This app lets you bookmark pages, to-do lists, plants, and other files here.

An instigated calendar will help you make events and reminders easily with a few taps only.

You can note a to-do list from other apps to here or from here to other apps.
Pros: Magic Plus is the quick note-taking or to-do list-making function. You can just press +, and a new note will be there to write.
Cons: Some users complained about the costly subscription of this best-paid app for iOS.
8. Duolingo – Language Lessons
---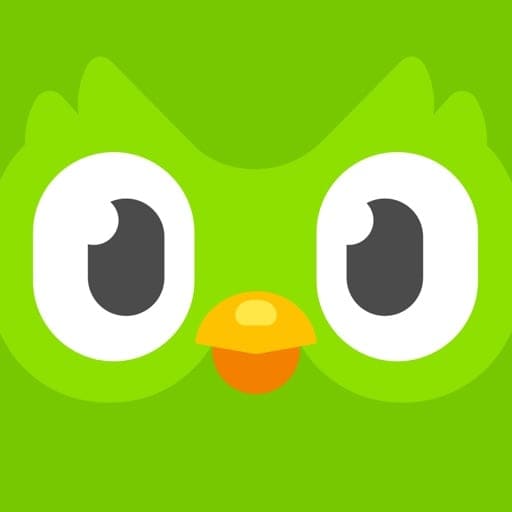 If you are a student or always want to learn more, no doubt an educational app is what you need. And Duolingo can be the best option for that. It may be an educational app, but people worldwide know it as the best language learning app for iPhone. You can learn many languages using this app, and the techniques make it easy to learn at any age. Besides, this app holds a large collection of different educational sections that will also help you in broadening your knowledge.
Important Features
It is a funny and still effective language app that makes learning a foreign language easier.

Over 300 million active members are here in the community, and you can indeed contact them and discuss different learning topics.

You can track your progress with a simple test, and then when you will do well, this app will reward you.

Duolingo formed all courses with linguists and the school's direction to make effective language courses.

You can learn languages like Chinese, Korean, French, Spanish, Arabian, English, etc. Additionally, you can learn about different topics based on educational sectors.
Pros: Lessons are like games in this app. So, it makes learning effective and easier.
Cons: Some people think that the smartphone version of this app is not as good as it is on a desktop.
9. Sleep Cycle – Sleep Tracker
---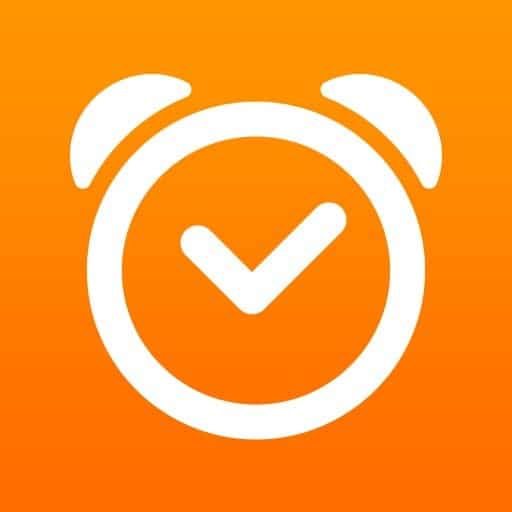 In the postmodern time with the internet and smart devices, young people are developing a habit of late-night awaking. But this habit is never suggested as it is badly effective for your health. And once you develop this habit, getting back to the normal sleep cycle will be nearly impossible. Here, I can help you with the best sleep app for your iPhone. Sleep Cycle has all the techniques and helps you need to have a better and healthy sleeping habit.
Important Features
It will initially notify you about your ideal sleeping time, and you can make a good morning alarm.

This app works better with your Apple Watch, and it will then divide your sleep cycle into light and deep sleep periods.

The general sound analysis will record the environment when you are sleeping and remind you if you have a snoring issue.

Tons of alarm melodies are there, and you are free to choose your favorite one.

Shaking or double taping is enough to snooze the alarm in the morning.

It will make a daily sleep graph and will show you the history of previous days of your sleep time.
Pros: This app is completely integrated with Apple Health. Additionally, you can get the regular heart rates and step counting facilities in this app.
10. Files
---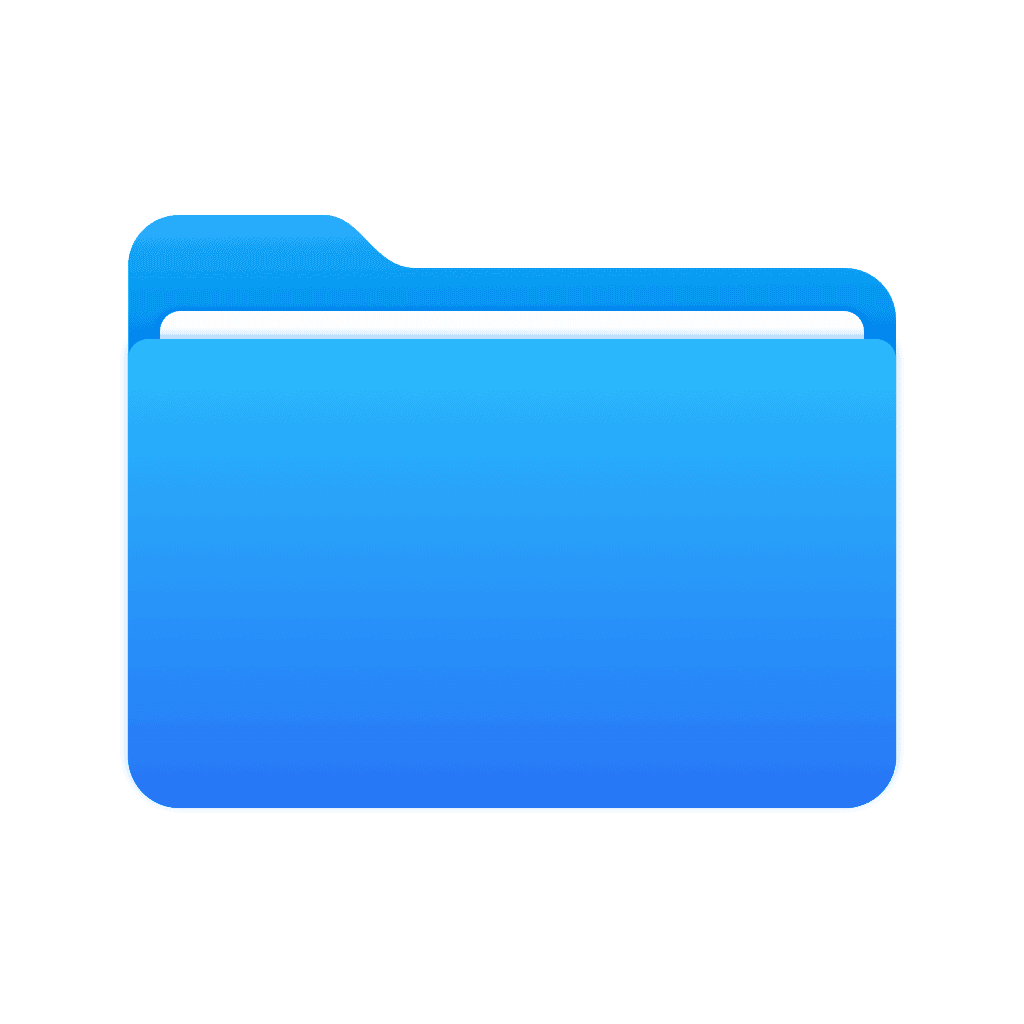 If you are facing trouble organizing your files in the device, then why not try Files? No wonder it is one of the best apps for the iPhone, and you can access or gather up your files even if they are located in the cloud, external drive, or your device. Additionally, the app allows a powerful browse view, so it's easy to navigate folders, search, move files into different folders or organize the files using tags.
 Important Features
You can pin your favorite folders for quick access to the most usable ones.

The app allows you to connect with an external drive or SD card to access those files.

All you need to do is press the file's icon on the home screen to open a file from anywhere on your device.

You can share your file using SMB and connect with a file server on your home PC or work.

It indeed gives access to third-party cloud storage services, including OneDrive, Box, Dropbox.
Pros: You can access multiple people to any file by sharing the link from Files App. Besides, the app is insanely fast while managing, copying, or transferring files.
11. Waze Navigation & Live Traffic
---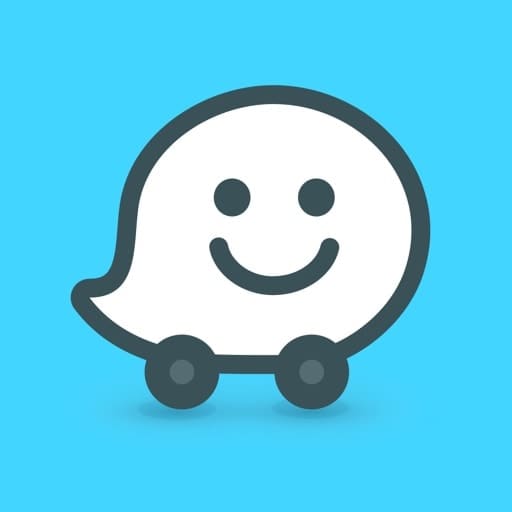 Now, you can keep track of the current situation of the route with Waze Navigation. Additionally, you will have updates about crashes, traffic, police, or construction with real-time alerts. Thus you can save your time by going on a different route to avoid trouble. Undoubtedly, this is the best GPS or location tracking app for your iPhone, and it is a must-have for you when you are on a trip. Eventually, community themes will help you to reach your friend's location right away.
Important Features
You can drive faster as the app will notify you to change the route to avoid traffic.

This app lets you connect with your favorite apps, and you can listen to music anytime.

This app will automatically suggest the cheapest gas on your route so you can save money.

You can choose voices from a variety of options, and it will guide you on your driving.

It is possible to use this app on your car's display. Thus you can drive with Apple CarPlay.
Pros: The app shows your arrival time based on live traffic data. Furthermore, the users can connect with Facebook or Google Calendar to find directions or event addresses.
Cons: The users often face battery drainage problems while using this app.
12. Halide Mark II – Pro Camera
---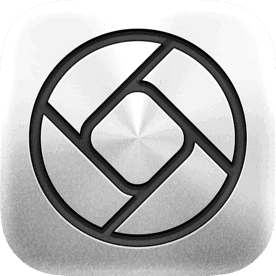 Halide Mark II is one of the best photo editing apps for the iPhone, with premium features for your camera. The photo capturing capabilities of this software is of professional grade and includes private camera using facilities. Your photos and videos will be on a heavily secured platform. You can eventually use this app to unlock professional features like a DSLR camera with total manual control over focus, shutter speed, IOS, white balance management, and so on.
Important Features
It is one of the most user-friendly camera apps for the iPhone. Moreover, it offers lightning-fast UI.

All the useful tools and controls are additionally easy to navigate.

You will have total control of the camera with complete freedom of access and also supports remote control facilities using Apple Watch.

It supports Siri and hand-free navigation facilities. You will also enjoy its native support dark mode, which preserves some battery life.

It includes grid overlays, XDR 14-bit RGB waveform, instant photo reviewer, and so on.

You can take pictures in multiple formats and change the formats on-demand within the app.
Pros: This app allows the users to capture RAW photos with HDR, along with Deep Fusion and Smart HDR technology. Your iPhone will be capable of capturing photos in different modes from Auto to Manual, bearing all available professional tools in one place.
13. TunnelBear: Secure VPN & Wifi
---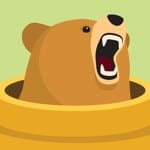 TunnelBear, LLC brings out TunnelBear, a free-to-access VPN app for iPhone, which is regarded as one of the best apps for iPhone by its users. The app interface is very modern and materialistic. You will require payment-based subscription packages to use all the facilities of this app. This app offers top-notch security services whenever you surf on the internet or use a wifi connection. You can mask your location data with it and keep your browsing data safe from potential trackers and data breaches.
Important Features
Anyone can use this app for its simple and easy operations.

It is completely safe to use, and it is verified by a 3rd party security system audit committee.

Users do not have to log in every time to use its full potential as it always provides a secure and private browsing experience.

Anyone can enjoy media content from all over the world using TunnelBear without any restrictions.

It uses AES-256 bit encryption for ensuring optimal data security.

The basic free version indeed offers a 500Mb of browsing limit per month to all users.
Pros: It supports family sharing facilities that allow access from multiple devices without any hassles. Users can use a highly optimized global VPN network that includes servers from over 22 different countries.
Cons: Some users did not like the subscription packages.
14. LastPass Password Manager
---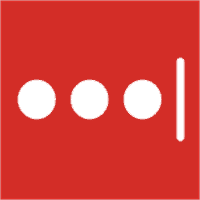 LastPass Password Manager is surely one of the best apps for the iPhone for its unparalleled password and credentials-keeping facilities. It is free to use and includes an in-app purchases option. This app uses bank-level vault security technology, such as AES-256 bit encryption. You will have a worry-free experience with it, and you don't have to memorize the important codes anymore. Check out more of its useful features of this protective password manager in the following section.
Important Features
It supports autofill for Safari and other popular web browsers.

This app includes automatic device synchronization that allows instant data saving, which is also readily available on other devices running on the same account.

It also includes multi-factor authentication for securing your important credentials and passcodes.

Users can store their bank information, credit card numbers, debit credentials, health insurance card numbers, and so on in its highly secured vault.

It includes sharing passwords and other credentials with others using safe, safety protocols.

This app includes a password generator that guarantees strong and reliable passwords at any time with just a click.

You can use its flawless autofill functions on the login page of numerous apps of your iOS devices without any delay.
Pros: This app supports FaceID, and users can seamlessly access their LastPass vault using their FaceID. Moreover, this app suggests and creates unique and strong passwords for your regular needs.
Cons: It requires premium subscription packages to yield all the features with real-time protection.
15. Shazam: Music Discovery
---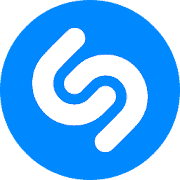 If you face trouble finding the name of the song or artist, then Shazam is the app you should look for. This app will help you find the artists, lyrics, playlists, and videos instantly. Moreover, you can listen to the songs and put them on Apple Music. And later you can enjoy watching music videos on Apple Music or YouTube. Besides, the app works offline, and you can keep searching for songs with auto Shazam even if you leave the app.
Important Features
The app recommends songs and playlists, which is helpful to find new music.

You can directly play any song through Apple Music or Spotify.

The smooth music app lets you share music on any online platform, including Facebook, WhatsApp, Instagram, Twitter, etc.

You can add Shazam's widget to your home screen so you can go through your playlist right away.

This app initially works in a dark mode, and it keeps your recent song history.
Pros: The app will show lyrics while you are listening to any songs. Furthermore, a chart list will display the popular songs and trending tags of different genres.
Cons: This app doesn't allow bookmarking any song.
16. Stop Motion Studio Pro
---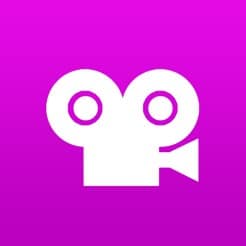 Stop Motion Studio Pro is a full-featured movie-making app that comes with a powerful yet simple interface. There are different video filters, and you can choose the one that fits best for your film. Additionally, you can enhance your movie with multiple backgrounds, foreground, fade effects, aspect ratios, and so on. And if you intend to create a soundtrack then with built-in music, you can add sound effects or pick songs from your music library in this best-paid app for iOS.
Important Features
You can take your creativity to a whole new level with a built-in editor. And you can select unique titles, credits, or text cards.

Overlay mode will show the difference in each frame, and you can copy, paste, cut, or insert the frame in any position.

You can import any video clips, and the app lets you create beautiful animations.

The eraser tool will help you wipe spare objects, and you can add text, titles, or speech bubbles to your image.

Green Screen will help to change the background; thus, you can add figures anywhere on the screen.

You can eventually connect through a keyboard that will make ways to edit your movies in an instant.
Pros: The app includes full camera control, time interval feature, manual white balance, shutter speed, focus, and exposure. Moreover, You can share your edited clips on YouTube in 4K or 1080p HD versions.
Cons: You can have trouble while zooming in and out with this app.
17. Skype for iPhone
---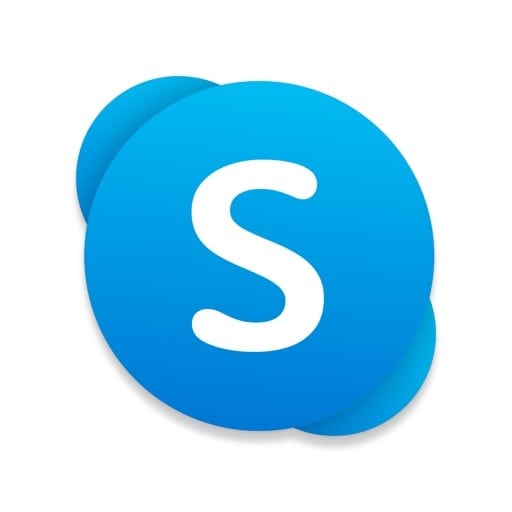 Voice or Video calls, quick messages are basically what you do with Skype for iPhone. Especially when you are in a distant area or doing a job from home, it's the best free app for your iPhone. Without any additional charges, you can connect with people. You can send a call join link via email. In the contacts, you can initially add all your important contacts. Then the search tool will help you to find out any specific contact you need. Additionally, you will receive notifications as well.
Important Features
Simply you can make voice calls to your friends and family living anywhere in the world.

Communication through messages is a matter of a few seconds with this app.

Video calling allows you to reach about 49 people at a time.

You can make a group to exchange emotions through a chat with the mates there.

To make your conversation more lively, you can send Giphy or images from the web.

Photos and videos are shareable with whoever you wish in a chat.
Pros: Here, you can share your screen during a call for better presentations. Again, you can save the pictures and videos anyone shared with you in the gallery.
Cons: Some users complained that they couldn't change the email address.
18. SHAREit – Connect & Transfer
---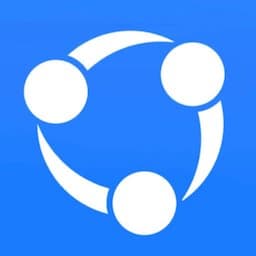 A cross-platform sharing tool like SHAREit is the app you need to share your files with others. And sharing files, images, and other items is indeed a daily thing for us. With this app, you can even share in formats that are not common, like APKs, address books, or so on. Moreover, you can create and log into your own account. All you need to do is just install it to both sender and receiver devices, and you are good to start.
Important Features
You can share your files using this app without an internet connection.

The app is about 200 times faster than Bluetooth. It can get up to 20Mb/s.

It has a built-in music player to entertain with adequate music.

Photos and videos are easy to share with your loved ones.

Integrated encryption will initially take care of your privacy.

Any format of your file is supported to send through the app.
Pros: Here, you can make groups of users transfer files to different people at a time. Plus, you can transfer files between different devices without any cable.
Cons: There are some complaints about excessive advertisement.
19. Spotify: Discover new music
---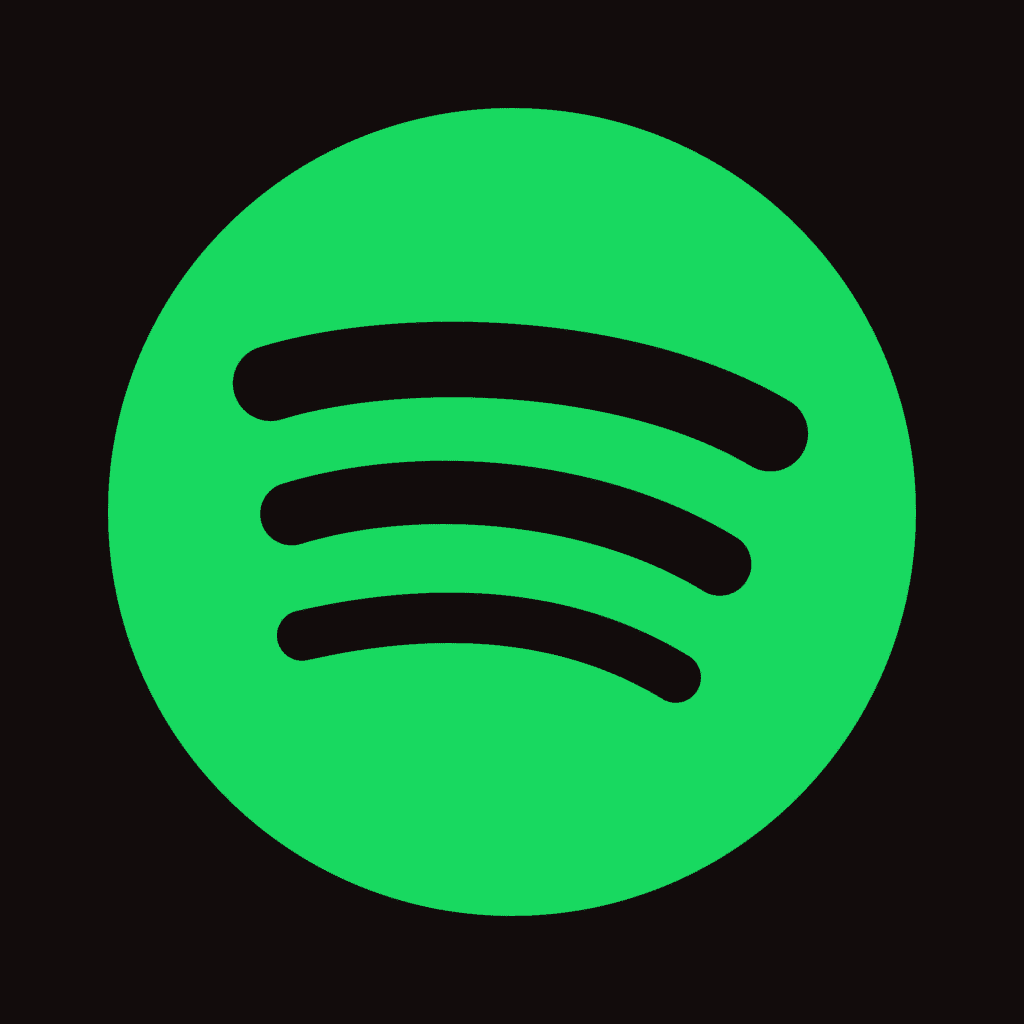 Listening to all-time hits is easier with Spotify now. And for music lovers, we cannot avoid Spotify in the list of best apps for iPhone. You can discover music for every mood of yours. New artists and songs are updated weekly. All the tracks are of high quality that you will love. With the premium version, you can enjoy the music offline without ads. Besides, the radio feature comes up with a series of songs similar in theme.
Important Features
Anytime you can play any album, artist, and your favorite playlist on shuffle mode for free.

There are thousands of Podcasts along with the original ones that you can find nowhere.

Search option is available, and you can search by artist, album, or track.

The app will provide personal recommendations depending on your taste.

It lets you create your own playlist with all your most liked track collections.

You can share your playlist with your friends and family.
Pros: Here, you can find ready-made playlists for about everything. Plus, you can control playback with your voice using Siri.
Cons: Six skips per hour is annoying to some users.
20. Smart Cleaner – Clean Storage
---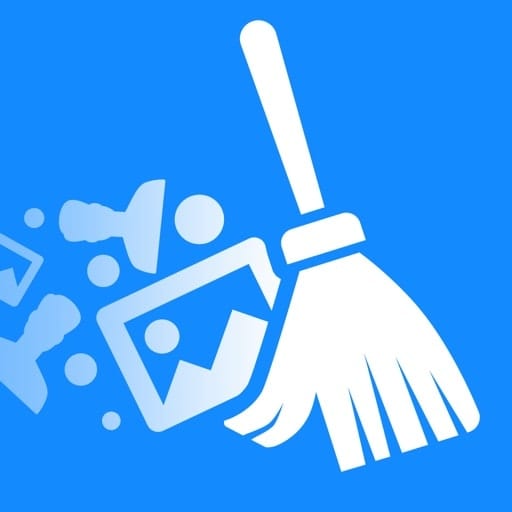 Finally, we have a smart iOS Cleaner as the final recommendation for today. There is no way you can deny the necessity of having a cleaner app on whatever device you are using. You can search and cut out Live Photos with it. Screenshots are not difficult to remove. Here you can add Battery, Storage, Contact widgets, and more to the home screen. Also, you have a collection of battery charging animations. Again, this smart cleaning app supports Siri or shortcuts to give you a faster experience.
Important Features
You can clean up all the files that you don't need anymore straight away.

Easily you can look for the same pictures or videos and delete them.

All your photos are effortless to organize by place.

If you wish to remove the photos in the same location, you can do it here with a tap.

The Secret Space will hide your photos, contacts, and videos.

In a convenient list, you can simply browse your photos.
Pros: This app helps you to merge or delete duplicate contacts. Besides, It has backup for your contacts.
Cons: The app does not clean your burst photos; instead, you have to delete them yourself.
Our Recommendations
---
There is nothing to recommend as special to say it directly, at least for today's discussion. We choose the basic needs for your iPhone and get these apps anyway. Here, you must notice there are the best paid and unpaid iPhone apps.
To be true, we have more apps to recommend, like Spark, Airmail, B612, etc., here in the list of the best apps for iPhone. But we got a limitation of listing only 20 apps, and so we cannot input them anyway and only focus on the apps from the basic categories. It's for sure that you know better what you need. So, just check the features and install them when you need them.
Finally, Insights
---
All these apps are not essential for all of you. But somehow, these apps are essential on basics, and also they are popular in their own genres. So, you can select your essential apps from these best apps for iPhone and just let us know about the apps you have selected. Besides, you can share other apps that you think should get listed here. Thank you for your time and support.