Nowadays, Android is the most used platform, and Android gaming is one of the biggest parts of it. From the children to the elders, almost all Android users love to play different types of games on their Android devices. Some of them are so fond of games that free version of some exotic games is not enough for them. This is why they spend some of their pocket money to buy the premium version of those games. If you are looking for a worthy Android game for which you can pay, I suggest you follow a list of best paid Android games.
Best Paid Android Games
---
You can buy access to any paid game when you want. But how you can be sure that it will be exciting and up to your taste? This is the reason you should learn before you pay for it. However, here I have made a list of the top 20 best paid Android games of different genres. From these 15 games, you can choose one or some after learning about their details. So, first, try to find out which genre you love the most. Then go for the details of the specific games, and if everything is okay, then you can be assured that you can spend your money on those games.
1. Grand Theft Auto – San Andreas
---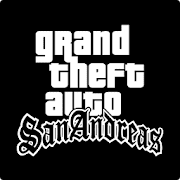 Meet the best selling Rockstar game now in the Android platform fully optimized and remastered. Grand Theft Auto – San Andreas is an open world type RPG action-adventure game with more than 70 hours of continuous gameplay. It is available in almost all the known platform, and now you can easily play it in the mobile devices without any hassle. You will play as Carl Johnson and walk the path of dangerous and corrupted reality to hold your family and honor while playing this best paid Android game.
Important Features
You will see improved and high-resolution gameplay in your android devices if you compare it to the first release.

It supports gamepads and Bluetooth supported controllers for the better gaming experience.

The game is integrated with cloud storage for reliable gameplay, saving, and access from all your mobile devices.

You can adjust the visual effects and graphics settings at any time.

It offers 3 different control schemes, customizable controls, and also equipped with tactile effects.
2. Monument Valley
---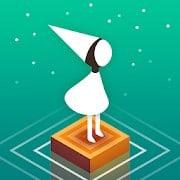 You can join the great adventure in the mysterious world of impossible landscapes and architectural objects from your Android devices. Monument Valley is one of the top paid Android games that can let you enjoy the journey of rescuing a princess to the desired destination. It is amazing with its superior graphics and accessible controlling system. You will love it if you spend a small amount of money for this visually spectacular game with an attractive storyline.
Important Features
You help Princess Ida to explore and unfold mysteries in the beautiful game world.

It offers regular updates, and 8 new chapters with new illusions are available to add in a separate deal.

You can arrange and reshape the in-game world to help Princess Ida to explore and find the right path.

It is integrated with mind-blowing audio effects, and that keeps on changing as you customize the game world.

You can use integrated cloud storage to save the progression in the game; also, the game is optimized for both tablets and phones.
3. Kingdom Rush Vengeance
---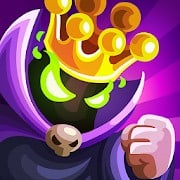 You are just one step away from joining the best strategy based defense and war game. Its time you join the premium league of Kingdom Rush Vengeance that is readily available for Android phones and tablets. You will be conquering kingdoms of others and powerful enemies. So join and make your large army and battalions to hold your ground and show the kingdoms who are the real conquer.
Important Features
You will be provided with at least 10 powerful heroes who will share your victory and abide by your commands.

It is equipped with achievement goals, secrets to uncover, and new things to keep you going.

You will be amazed at its beautiful in-game controlling system, graphics, and it is also playable in offline mode.

You are free to choose and customize the weapons and supplies of your towers to destroy the enemies.

It offers new updates with lost of new quests where you can have epic boss fights and legendary battles.
4. Out There: Omega Edition
---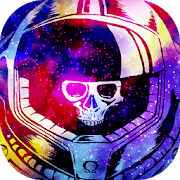 Out There is a challenging space adventure strategy game. This award-winning space adventure game provides mind-blowing graphics and in-game sounds. The game interface and controlling system are up to the mark. It is a great investment for many gamers all around the world. Here, you have to play as an astronaut who is lost and far away from the known galaxy.
Important Features
You will face the existential crisis and feel the fear of the unknown mysteries.

It offers you a challenging session where surviving is the main goal with an amazing main story and multiple endings.

It is a dark-themed space adventure game where you will have to roam around different alien worlds and use alien technologies to craft tools for survival.

It offers engagement with aliens and their languages with high-quality graphics.

You can enjoy vast gameplay areas; the game is not about combats but against the hostile environment.
5. Star Wars – Knights of the old republic
---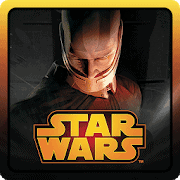 Star Wars: KOTOR is from the Star Wars franchise, providing any Android platform users the full experience of the game. The game's file size is similar to the console and PC version, so that download time can be longer than the average. The timeline of the game is four thousand years before the beginning of the Galactic Empire. The choice is yours to become a hero, a savior, or a villain who embraces the dark side.
Important Features
You will be able to roam around eight different worlds with your starship.

It offers a customizable controlling system and features full HID controller support.

The game offers an epic star war storyline with excellent role-playing experience.

You will be able to travel to the famous Star Wars locations, such as Tatooine and Kashyk.

This best paid Android game allows you to choose your party from 9 different characters and factions.

The game interface is touch screen optimized and easily accessible.
6. Sky Dancer Premium
---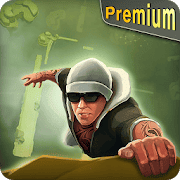 If you are interested in an action movie-style running game, then you can pay some of your money for Sky Dancer Premium. It is the best graphics game for Android. Here, you have to run as far and fast as you can while watching over the holes and drops on your ways. The game tactics are very interesting, and I am pretty sure that you will feel addicted very soon. So, are you ready to start your running mission?
Important Features
You don't have to watch ads to get a bonus and to open the chest.

You will get 4 different characters to play with.

Parkour Revolution is available for a special version of it.

Fall from the sky and make points by landing on the search perfectly.

Beautiful and minimalist graphics with smooth controller support.
7. Stardew Valley
---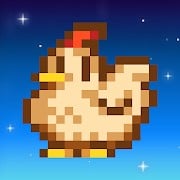 Want to play an exciting Android farming game? Then you have a choice. It is Stardew Valley, a simulation farming RPG game. In this paid Android game, there is a big land that you can decorate and turn into a nice farm of crops and cattle. A large area to explore and develop a great business center is also part of this game. You can freely explore there to see the unseen.
Important Features
Turn an abandoned field into a lively farm.

You can decorate and customize your farm and home.

There are lots of beautiful animals to feed and raise.

You can explore mysterious caves and other places.

You can produce food and cook tasty meals too.
8. Reigns: Her Majesty
---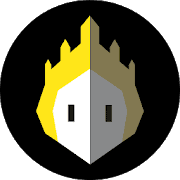 For the gamers, to whom a game is not just a game but a story, Reigns: Her Majesty can be a smart choice. To be true, it is just a historical stream of the renaissance period. In this game, you are the queen of an enlightened kingdom where knowledge is spread after a successful revolution. But greed and jealousy are also there to conspire against you. Now, saving your kingdom alongside your family is the main task of you.
Important Features
There are options for every step. So, it is like a game of free will where you are eligible for making your own decision.

By making a proper decision, you have to maintain the balance between politics and your kingdom.

You have to find and upgrade 5 useful functions to fight against conspiracy.

You will have lots of mystical powers that you have to unlock to use.

There are over 200 new cards and characters.
9. Modern Combat 4: Zero Hour
---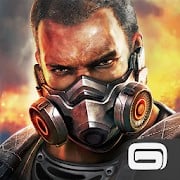 For the pro battle game lovers, my recommendation follows Modern Combat 4. If you think that in the matter of combat, there should be nothing to compromise, then this paid Android game is the best choice for you. Because this Android action FPS game has come to cross the boundary of the mobile gaming system. In nuclear warfare, you are one of the elite soldiers who can stop the war from its devastating destruction. Also, you have a responsibility to rescue the leaders from a group of dangerous terrorists.
Important Features
You can use tons of new tactics to handle the battle.

To save the world, you have to join the world from Antarctica to Barcelona.

The lifelike animation of the game will give you a true feeling of panic

Excellent voice and sound system.

There are over 20,000 weapons and tactics to use on the battlefield.

You can show your skill in the leaderboard.
10. Fruit Ninja Classic
---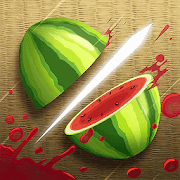 A legislative chart of the best Paid Android games cannot be fulfilled without this game. Because Fruit Ninja is so popular that people of all ages love it. And when it is Fruit Ninja Classic, they don't mind paying a few to get more exciting features. However, the motto is to cut the fruits, not the bomb. So, you must be very careful while cutting the fruits just like a true ninja.
Important Features
The more you slice a fruit, the more you achieve scores.

Unique gaming effect and excellent sound quality.

You can mix your cutting tactics and make them more powerful.

Uncertain bombs will come now and then. When you cut a bomb, you will lose one of your three hearts.

There are different options like Swirling tornados that make great combos of fruits.
11. Rayman Jungle Run
---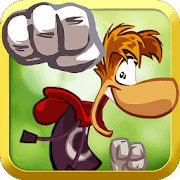 Another run and Adventure game is Rayman Jungle Run. People of all ages find the tactics of this game very easy though there are challenges everywhere. There a good number of blocked levels of Livid Dead that are waiting for you to be unlocked. In the game, the character you have to play with is a legendary jumper with whom you have to run, jump, and unlock those blocked levels.
Important Features
Lots of mystical powers and levels to unlock.

As an adventure game, it will let you discover the new world.

Captivating sound system and satisfying graphics.

You can unlock a lot of beautiful wallpapers and use them for your device.

There are boss plant chapter and Dodge Cannon Balls to face big challenges.
12. N.O.V.A. Legacy
---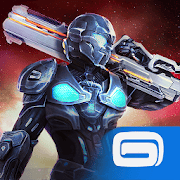 To experience a science fiction FPS shooting Android game, you can give a try on N.O.V.A. Legacy, one of the top paid Android games. It is not just a game but like movie series with exceptional graphics and a storytelling composition. Kal Wardin is the hero of this game who is working as a veteran NOVA. Now, you have to engage with a shooting FPS fight with the hero against the Colonial Administration forces.
Important Features
No other Android game is probably compatible with this on in providing such a high-quality 3D sci-fi effect.

It is an online multiplayer game, and so, you can engage in combat with your other friends.

There are many things to upgrade like your suit cores for better performance.

There are a lot of 3D models to customize your marine up to your taste.

You can select your private Multiplayer match using a password.
13. Crashlands
---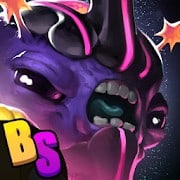 Let's meet another exciting game that many people think of one of the best paid Android games. It is Crashlands, a game of crafting and Adventure. In this game, you the Galactic Tracker, Flux Dabes, and your shipment have recently taken by an alien named Hewgodooko. Now, you have to use your wit and intelligence to get back your packet and also to save the world from those aliens.
Important Features
There are over 500 crafting items you can use to explore the world.

You can visit different places and meet Strange people to know many secrets.

You infinite inventory items will work to grow your power.

Includes an RPG style character development and progression.

You need to quick-witted and skilled to win the combat against the tameable creatures.
14. Roller Coaster Tycoon Classic
---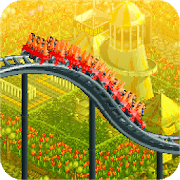 One of the bestselling pc game is RollarCoster Tycoon. Now, the same gaming company has launched the game in the compact size for Android Users. But as it is a paid Android game, you have to pay a very little amount to have access to enjoying this exciting game. Here, you will have to create a beautiful theme park and run it with lots of outrageous rides like a Roller Coaster.
Important Features
You can show your creativity in decorating and creating a beautiful theme park.

You have to take care of every single part of the park and build it properly.

For customer's satisfaction, you have to make a good arrangement of food and drink in the park.

There are more than 100 rides and roller coasters and numerous shops and restaurants.

Here, you can visit Wacky worlds for which you have to collect a passport.
15. Suzy Cube
---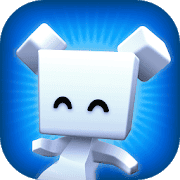 Lastly, it is another addictive game, Suzy Cube. Many of its users consider it as one of the best paid Android games because of its 3D platform and simplistic design. However, there is an interesting story behind the game. A group of dastardly skulls has stolen the treasure of the Castle Cubeton. Only Suzy Cubes can recover the great loss of the castle.
Important Features
Responsive screen control and user-friendly interface.

More than 40 exciting levels to unlock and enjoy.

There is a huge number of secret factors and power-ups to boost your gaming experience.

You can enjoy this game using any of your Bluetooth game controllers.

Lifelike 3D animation and mood-changing sound system.
16. League of Stickman
---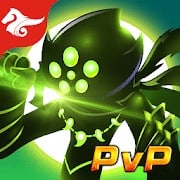 League of Stickman is another monsters killing RPG fighting game. This game is so popular and exciting that you won't regret paying for it. It is very addictive, and you won't feel bored playing this unique game. The story of it is quite interesting, and it will give you a very thrilling sensation. This cross-action mobile game is specifically designed to play with friends and show your skills. So, don't waste a minute and install this game to slay some monsters and save the world from darkness.
Important Features
You can choose any stickman heroes from a group, including Ninja, Gus, Athy, and others.

You can unlock more heroes by playing more and more.

There is the monster's boss fight, and you should be skilled to meet the boss.

Every hero has four different modes, and you can switch modes anytime you want.

Leaderboard worldwide and country-level are available too.
17. Shadow of Death: Dark Knight
---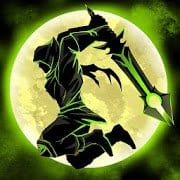 Enjoy the best fighting RPG game and experience the best action playtime. It is Shadow of Death: Dark Night. There is no chance you can get bored while playing this game because the fight and action are very realistic and you must enjoy it. Here, you can fight the way you want, and you are eligible to use tons of its upgradable weapons. In this game, you have to fight against the shadow of war and protect the world from them.
Important Features
The beautiful story behind the game and it is like a movie.

You have to beat the monsters and play online.

There are hundreds of weapons you can use to beat the enemies.

Different levels of gaming modes are also available.

You can challenge the enemy universe and join in the ultimate battlefield.
18. Assassin's Creed Identity
---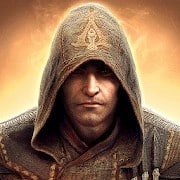 If you are a true gamer, you must be familiar with the game. It is Assassin's Creed. But this time, it is Assassin's Creed Identity, and it is one of the most popular games for PC. Now, you can enjoy playing this exciting simulation game on your Android screen with the same experience as your PC. You can explore the Italian Renaissance and the situation of that period. You are the Assassin there, and you have to clean the dirty politics to find your true self. You can enjoy thousands of missions and be a true ancient assassin.
Important Features
Use loot and earn money to develop your assassins.

You can customize your clothes and other outfits.

Freedom of movement will be really fun for you.

You can achieve tons of quests and unlock new locations.

Satisfying graphics and realistic sound effects.
Download
19. True Skate
---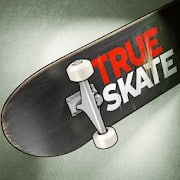 The skateboard lovers, I want to seek your attention because I have something very exciting for you. It is True Skate, the most popular mobile skateboard game. It is the ultimate skateboard sim, and you will experience skate riding like a real-time one. In a beautiful park, you can practice skating and develop your skating skills. The game strategies are perceivable, and you will face difficulty as much as you play.
Important Features
Very realistic and exciting touch based physics.

You can play with a slow-motion play mode.

Use your finger to drag the ground and change the direction.

Show global leaderboard and provide challenges.

HD sound system is available with a replay viewer.

You can ride skate on the half pipe, bowl, quarter pipe, and many other exciting riding places.
20. Dead Effect 2
---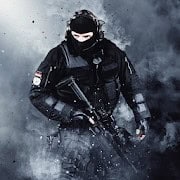 Lastly, it is a science fiction shotting RPG game that worth to pay some of your pence for. It is Dead Effect 2. The story behind the game is appreciative. The world has become now a nightmare, and darkness is everywhere. Enemies of ESS Meridians are surrounded by. Now, you have to kill or to be killed. Shoot as much as you can to save yourself and also to save the world. This is the motto of this popular paid Android game. There are tons of functions that have made it a very unique game.
Important Features
Breathtaking graphics and realistic sound effects.

There are 3 different personalities that you can use to develop the characters.

Supported in Android devices and also in the Nvidia shield.

Professional voice actors are hired to narrate the story and speech.

More than 40 upgradable weapons are there for you.

You can use more than 100 different body implants.
Final Thought
---
If you closely look over the game details, you must find that there are games of different genres. So, if you have a selection of genre, then you don't need my recommendation. But if you are still confused about which one to try, then I recommend Grand Theft Auto, Sky Dancer Premium, and Star Wars if you love action games. Otherwise, try Monument Valley or Suzy Cube to experience some games for relaxation.
Is there anything I missed to say? If yes, please inform me. Also, let me know about which game you want to give a try from this list of best paid Android games. Hopefully, you won't regret paying money for any of these games. Still, I suggest you check the details of the game twice before you pay for it. Thank you for staying with us and goodbye for today.