Life without a partner is not an ideal one. We need companions to live a happy life. But for being shy and introverted, most of the singles can't get a life partner easily. Again, some of us are truly heart-broken, and an honest partner is an essence for them. So, what to do when you fail to find one? If you have an iPhone, you can make it easy now. AppStore contains a lot of dating apps for your iPhone that can help you find a true and honest partner. These apps will work hard to get you introduced to a lot of singles who want a partner too.
Best Dating Apps for iPhone You Can Trust
---
To end your lonely days, you can use any dating apps for sure. But you have to be aware of its security terms and trustworthiness. AppStore has a lot of dating apps that can disappoint you too. You can try the following apps handpicked by us after long research. We inspect almost all the issues related to protection, eligibility, verification, and reliance. We also keep all the information of these 10 dating apps for iPhone/iOS focused so that you can find the appropriate one for you.
1. Bumble – Dating. Friends. Chat
---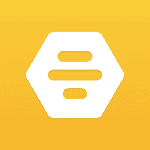 Your social and personal life should be fabulous with the help of Bumble. It is one of the most popular dating apps for iPhone/iOS. You will find it free to download and at the same time can access a sea of opportunities. Every day thousands of new people join the platform to find friends or partners. You will meet real people online, and the app engine is made in such a way that the compatible persons will be suggested in the first place.
It also allows real-time communication facilities through audio and video calling. The colorful app interface also makes it more appealing to the user's eyes.
Important Features
You will have daily matches according to your profile details.

It offers uninterrupted communication facilities at any time.

You will be able to make new friends every day and add your friends on the platform if they are available.

It includes three different types of modes which you can use to get new friends, date someone, and look for a job or business.

You will get location-based suggestions and matches as you roam around different cities.

The navigation system of the app is highly optimized with superior responsiveness.
Pros: It uses such an algorithm that women always make the first move to their male counterparts. You will like it's complete communication capabilities.
Cons: Some users found it to be using repeated methods.
2. Tinder – Dating New People
---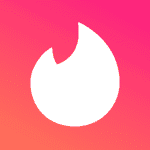 If you ask someone about the best dating apps for iPhone and iPad, they must recommend Tinder anyway. To be true, it is the most popular one, and millions of people have found their soulmates from this app. This app provides a convenient platform where you can meet single people who are also seeking a partner. This free dating app lets you make long term relations or just casual relations with a partner. Thinking about how to find a partner? It's easy here. Let's check out the details.
Important Features
There are 3 options to go for a long-term relationship, casual relationship, or just chat.

There is a smart function that will find what is common between you and other members.

This app provides a vast suggestion of partners for people with different tests.

You will have a rich profile and get a lot of fans. At the same time, you can follow your favorite person and be a fan as well.

You can search for nearby partners using location filters.
Pros: To get noticed by many high-profile singles, you can boost your profile in this app.
Cons: Sometimes, profiles of occasional users and terms breaker get banned.
3. Badoo — Dating. Chats. Friends
---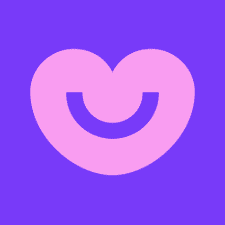 Badoo Software Lmt has brought a trustworthy platform for single people who love to date honestly. Badoo is the app they launched, and it became very popular overnight. You can easily find a partner if you are honest and know yourself well. You have to express exactly what you are looking for and what kind of people are your ideal one.
However, using this safe dating app on your iPhone doesn't cause you to spend money. But you can enjoy some option premium features with payment. You can check out the following features to learn more about this app.
Important Features
You can use honest partners in your area using a location filter.

To ensure the most secure verification, this app provides options for video profiles.

It will be rare to get a fake profile in this app.

This app provides a funny messaging and video chatting option.

You can see who is liking and even visiting your profiles.
Pros: The privacy and verification systems of this app is praise-worthy.
Cons: Some people don't like its customer support function.
4. OkCupid: Online Dating App
---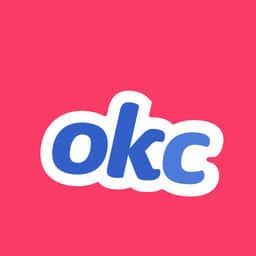 Now, you can let Cupid throw his arrow at you and your partner in a virtual way. Just say, OkCupid. Well. It is a dating app that is well-known among singles as a handy platform to meet other eligible singles. Using this app is fun, and you will have your own profile like any other social media.
You can showcase your images, qualifications, and attributes. At the same time, you will see others and select someone ideal for you. Sounds interesting, like? Let's see what's more it will offer.
Important Features
Profiles of all the users will get a highlight with the focusing qualification, attributes, and images.

You can set a complete dating preference so that people can knock you learning about your interest.

This app will provide you with lots of ideal matches, and you can choose from the suggestion list.

You can search for people by location and find a nearby single for you.

You can set a date night with your partner using this app too.
Pros: With a very advanced filter, you can search for singles with particular attributes.
Cons: Some users are not actually happy with the free version.
5. Match™ – #1 Dating App
---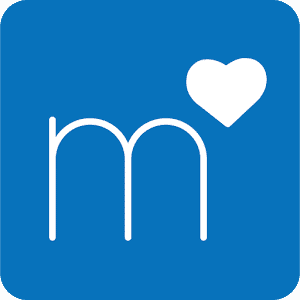 To get your perfect match, you can also try Match™, one of the most popular dating apps. It is a kind of next-level dating app that makes meeting new people and getting your partner fun and exciting. For so many members with their IDs and details, this app provides the easiest platform to meet eligible singles.
You can just express the qualities you are looking for a person with, and this app will find ideal matches for you. And you are free to check their details and at the end select your match by yourself.
Important Features
This app provides top picks every day, and so you can get introduced to so many new people every day.

You can make your own profile and enrich it with your attributes and images.

This app lets you check profiles of any people, and you can chat with them too.

This app contains a better video calling function to provide you with a better video chatting experience.

You can also find people in your area using your location.
Pros: A very powerful filter is integrated with this app, and you can use it to find people with particular quality and virtue.
Cons: Some users have complained about its poor algorithm of matching.
6. Blendr – Chat, Flirt & Meet
---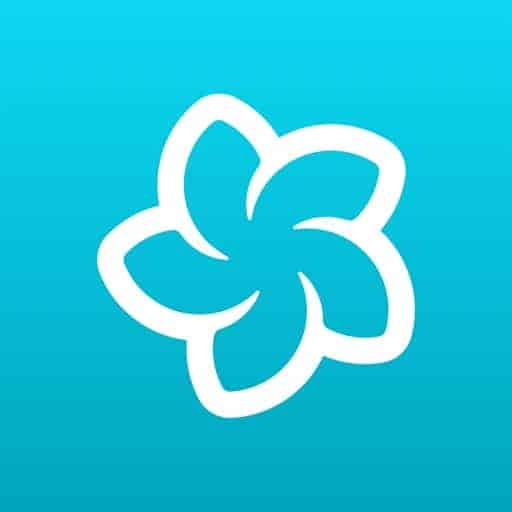 If you are not doing well being alone and desperately want a life partner, Blendr is here to get you out of boredom. There will be millions of people waiting to get introduced to you, and you can find the person you are looking for. Not only that, but also there will be a profile customization option, and you can add your photos. Furthermore, you may give details of what sort of activities amuses you and share your interest with others.
Important Features
This app has come with a very simple interface, and the communication is far easier.

Through this app, you can browse into hundreds of single people matched with your personality.

Apart from so many people, you can add favorites and also know who added you.

You will be notified about the people who visited your profile.

You can send messages to anyone and get to know them.
Pros: This app will secure all your info as all the privacy settings are dealt with by Badoo.
Cons: This app contains many fake accounts, so you have to be aware of them.
Download
7. Zoosk: Match & Meet New People
---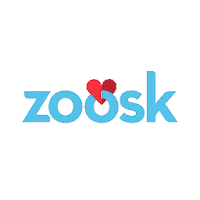 You can also check Zoosk, one of the best dating apps for iPhone, to meet new people, have fun, and find your loved ones with a strong privacy system. It doesn't matter if your taste is different; this app will find your other half even from other parts of the world. All you need to do is to make your profile, click, find the person and texting.
There are so many people out there who started texting and ended together through the app. Besides, a lot of customization options are there to enrich your profile.
Important Features
This app allows photo verification tools to be sure about the person you are talking to looks the same as the profile photo.

You can also share a phone number, and to be safe from fake accounts, account verification options will be available too.

To find new people, be active with Carousel.

It enables a better security system that won't leave any option to leak your privacy.

To get connected with your matched one, you can unlock the Carousel.

You will be notified as any message arrives in your account, and emoji sending options will be available to express your feelings more broadly.
Pros: SmartPick feature will be available to improve your match result, and you can vote for the person you are interested in to continue the communication.
Cons: Due to an error, sometimes this app sends notifications.
8. yoomee – Match, Chat & Dating
---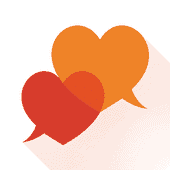 To line up a bunch of features for a perfect match, yoomee, Match, Chat & Dating is beside you. This app will bring the fun and adventure of meeting new people. It is easy and effortless to use. There is no way you don't find a date as the options are numerous.
In the match game, you can visit other profiles, and you will also know who visits your profile. You don't have to worry about any hidden subscription. The paid features add up more spice to your approach.
Important Features
You are allowed to change your bio and images anytime.

You will find people with particular attributes and virtue using a powerful filter.

Active people are going to have the best results of the response.

Search for the single people around your area, and you can meet them there.

The Messaging option is open as long as you are interested, even without matching potential.
Pros: Provides a very straightforward interface with an active search option.
Cons: This app requires at least 2 days to understand your demands and find partners for you.
9. eharmony – Online Dating App
---
Seeking a suitable companion? eharmony is the online Dating App that will take care of it. This app will make sure that you get a life partner or a soulmate that matches your heart. It deeply analyses what qualities you are looking for in a person then suggests partners. And you are free to choose the appropriate partner from the suggestion list.
Important Features
The Compatibility Matching System makes sure that you get your best emotional fit.

You can simply message whenever you want, using the messaging tool.

The in-app video date function is totally safe and maintains your comfort zone.

Icebreaker tests help you to move forward from the initial step.

You can check others' profiles and images and send similes as well.
Pros: This app will explore all information about your interest, lifestyle, and personality. You can showcase your attributes, qualifications as well.
Cons: There are some complaints about the poor filtration of this app.
10. XO – dating & icebreaker games
---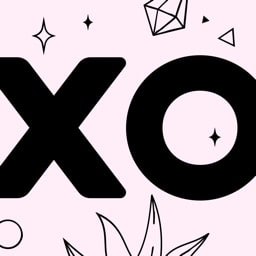 Meeting new people while playing games is always fun. If you seek such a platform that provides you an opportunity to play funny games, meet new people, and choose one to date in real life, then the last option for today is just for you. XO is the dating and icebreaker app that lets you find an appropriate partner and enjoy playing ice-breaking games with the person. There are millions of singles who are enjoying this game, and you can talk to them to get a match.
Important Features
There is a convenient messaging option, and you can talk to other people using this game.

There are lots of multiplayer mini-games on different funny facts, and you can enjoy those games with your partner.

You will have an id, and you can customize it with your information and images.

You can see the people who are liking your id and give you a heart.

This app will recommend you an ideal partner based on your demands.
Pros: A very funny and user-friendly interface is used here. Plus, you can invite this app to your real-life partner and play a couple of games together.
Cons: Some users find the app working a little bit slower.
Download
Our Recommendation
---
You have already learned about the 10 best dating apps for iPhone and iPad. I agree that almost all these apps share lots of common features. Still, I can suggest some apps for you.
If you are looking for the apps with the best security policy, then you should try Badoo and Zoosk. Bumble and Tinder will find the most number of single partners for you. And if you prefer finding partners by playing games, then XO is the best solution. Now, you must understand which one you need. But I am pretty sure that you will have an excellent dating experience with any of these apps.
Finally, Insights
---
Life is short, and so, we all should enjoy it from the core. Without a soulmate, it is nearly to be impossible. So, don't live your beautiful life in loneliness and just find the ideal partner for you. If you can't make it yourself, using any of these dating apps is a must-have for you. If you decide to use one, share it with us. Also, share your experience of the journey of finding your partner from this with us. Wish you all the best.